April 9 2020
The Wind Advisory lived up to expectations today with a gust of 51 mph at Baltimore's BWI. There was widespread reports of tree and power line damage.  We also had a slight risk for severe storms, and warners were issued as a strong cold front crossed the region.
But then pictures and video came in that looked suspicious. SCUD cloud or Water Spout?
What actually blew through the Middle River area of Southeast Baltimore County?
A Natural Resources Police Officer  captured this photo from Strawberry Point. It looks like a funnel cloud.
Then quite a few people send me these photos from Jess Urban. This was in the Middle River area by Turkey Point Park.
Why was it?
At first glance, my guess was this was a SCUD Cloud. That is low level condensation named for 'scattered cumulus under deck'. This can get pulled into an updraft and often be confused for a funnel cloud.
Then I got more information from UPS Driver Karl Martins.  He sent me this video, with a map and more information below.
Video
You may want to watch this a few times, and make sure it is in full screen mode.  There is distinct influx of low level moisture being pulled in and up.  When you notice the vortices (spins) on the edge and below the main cloud base, it does appear to be disconnected.
Location Map:
From Karl Martins:
Time 12:21 PM
Location Bowleys quarters, MD 21220. He was near Galloway creek, pinned on the map. The apparent funnel is where the X is on the map. I added in the funnel image for reference.
If this was over the water, beyond the line of trees, then there was ample moisture to feed into this mystery.
UPDATED:
New Video from Essex MD Thanks to Karen Weeks.
The common acceptance is that this is a SCUD Cloud. It does seem disconnected from the main cloud base, but watch the circulation closely.
Doppler Radar
These two views include the Doppler Radar and Velocity Wind Scans.   This does not appear to show classic rotation. However there can be small vortices that don't get picked up by the radar. We saw multiple spins in the video to support this and I still have questions I am asking my fellow meteorologist buddies and NWS to explore.
Velocity Scan does not appear to have rotation.
More Photos
These appear to show the base of the cloud lifted off of the water, then appearing to dissipate. Lauren Bederka-Lear captured this view also from Middle River. This may help to prove that it was not a funnel cloud or water spout.  But perhaps it tried briefly?
Keep checking on the social media feed you saw this post for any suggestions from my friends in the Meteorological community.
ALSO SEE: 
Wednesday Storms Across Maryland: Hail Video/Photos, Lightning, and Tree Damage
Email Alerts
Please make sure you sign up (above or  click here to sign up for email alerts…. ) for my newsletter. This way you will get an email to make sure you are notified of each post.
Please share your thoughts, best weather pics/video, or just keep in touch via social media
Other  Links:
See the maps for when we normally expect the first frost in this link.
Baltimore Weather At BWI May Not Be As Hot As Reported
Construction at the airport close to the weather station may be added artificial heat. Click here or the image for the details.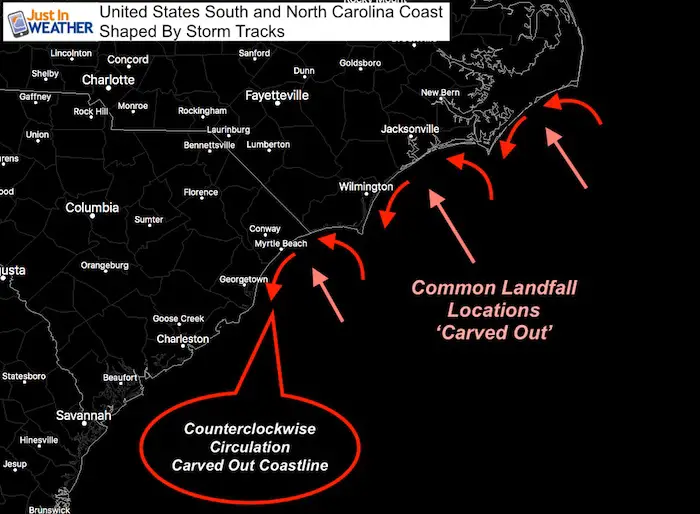 Maryland Trek Cycle Jerseys From Hill Killer
All proceeds will go to the Maryland Trek 6 total and Just In Power Kids programs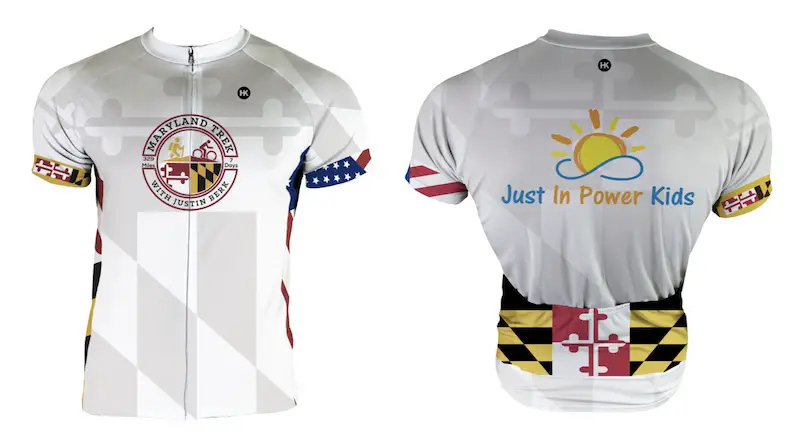 Thank you to our Title Sponsor for Maryland Trek 6
Shining on with Smyth and their contribution, our team has raised over $95,000 for Just In Power Kids to provide free programs for kids in and post cancer treatment.

Just In Power Kids:
Proceeds go to our programs Providing FREE holistic care for kids in cancer treatment and up to 5 years post treatment and caregivers.
Shine On
Proceeds from all sales go to Just In Power Kids. Click the image to shop and show your support.