Tuesday Afternoon Update January 7 2020
Finally! We have snow to quiet the doubters and I am back online for an update on this website. The forecast was updated this morning on social media during my latest web glitch.  I am including that with others to compare here. Now that my latest web glitch is fixed (thanks Yoni Sapir) let's get to business.
Headlines:
Snow will fall while surface temps are above freezing
Inland areas will get stickage sooner.
Snowfall burst can reach rates up to 1 inch per hour for a few hours
Road problems begin between 3 PM and 4 PM through dark in the colder inland suburbs west and north of Washington and Baltimore
Total snow wil be higher on the grass (1 to 3 inches in the colder zone)
Urban areas will have snow on the grass, but wet roads could turn slushy after 6 PM
Freezing possible overnight for wet untreated pavement
I was driving on I-83 at 1:30 PM and saw the snow begin to fall while temps were 41ºF. The clouds are that much colder, but still the warmer ground is the battle for what can stick and pile up. But a burst of snow has been advertised by me, others, and modeling. This is what NOAA posted recently:
Snow Burst:
Rates up to 1 inch per hour! This was the update from NOAA's Storm Prediction Center for our region between 2 PM and 4 PM. Let's take a look at the radar, simulations, and forecasts below:
Winter Weather Advisory
Snow is likely through this evening. Schools have closed early and those that didn't in the snow zone have canceled evening activities.

First will be the conditions at 2 PM, them compare the radar to the Radar Simulation from the NAM 3 KM Model. My snow forecast increased just a little since last night, but we still need to account for melting on warm pavement vs. the bursts of snow.
Temperatures
Radar Loop (non winter model) Up To 2:05 PM
Radar Snapshot at 2 PM
Radar Simulation —> slider
It does appear that the snow has filled in faster than the modeling suggested.
Temperature Timeline —> slider
Temps will be on the margin of freezing for much of the event in the western suburbs.
The time for road stickage will be as it gets dark between 3 PM and 5 PM in the colder suburbs.
Then colder 20s will follow after the snow ends.
Snow Forecast:
This is just a slight increase from my first call last night. Again, this was posted this morning on social media
National Weather Service Forecasts
Morning Temperatures 
With more areas below freezing, wet pavement will have a chance to ice up, if untreated.
Get Forecasts By Email
Just in case you don't get all posts on your social media feed, stay up to date with the latest info…
Click here to sign up for email alerts…. Be the first to hear any new weather
Please share your thoughts, best weather pics/video, or just keep in touch via social media
WEATHER WIFE COLLECTION
Thanks to Shannon (weather wife) for hand picking items 'she' wants to wear
The Yoga Pants have side leg pocket for your phone
The Hoodie is extra soft and has the important 'thumb holes'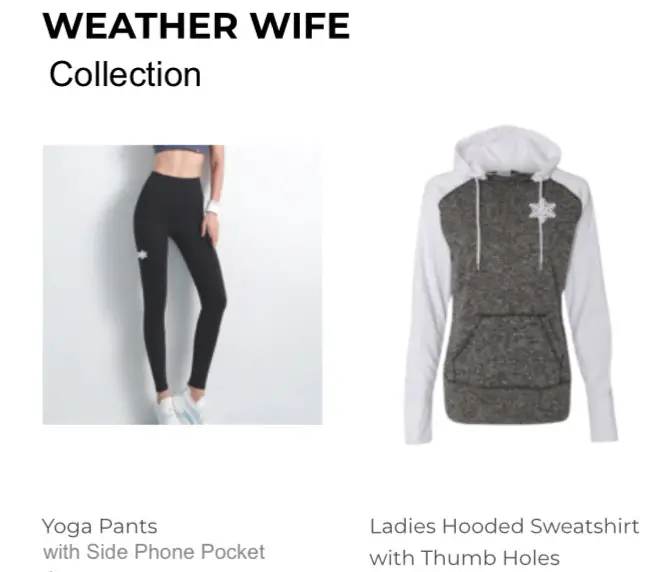 Winter Outlook Series:
My Call For Snowfall Winter 2019-2020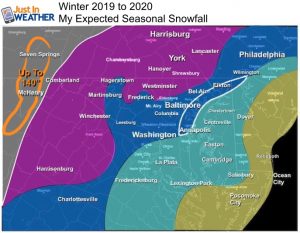 Snowy Winters Following A Hot and Dry September
NOAA Winter Outlook Leaves Room For More Snow With Mild 'Seasonal Average' Temperatures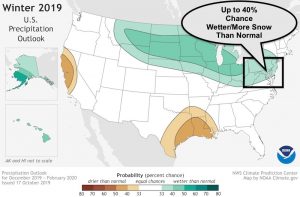 Other  Links:
See the maps for when we normally expect the first frost in this link.
Baltimore Weather At BWI May Not Be As Hot As Reported
Construction at the airport close to the weather station may be added artificial heat. Click here or the image for the details.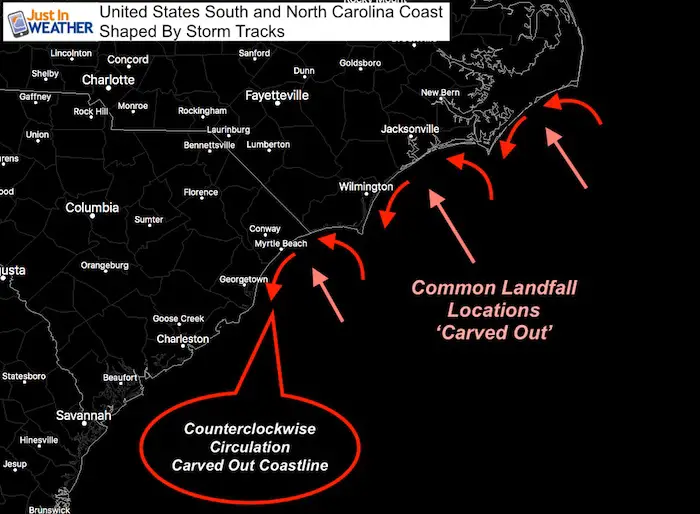 Maryland Trek Cycle Jerseys From Hill Killer
All proceeds will go to the Maryland Trek 6 total and Just In Power Kids programs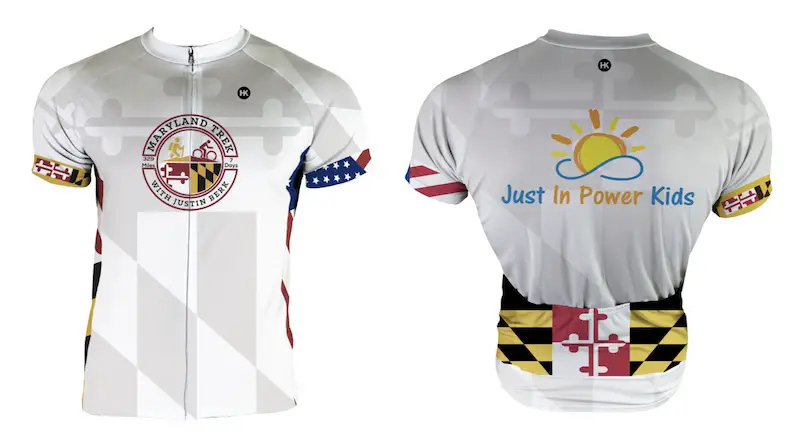 Thank you to our Title Sponsor for Maryland Trek 6
Shining on with Smyth and their contribution, our team has raised over $95,000 for Just In Power Kids to provide free programs for kids in and post cancer treatment.

Just In Power Kids:
Proceeds go to our programs Providing FREE holistic care for kids in cancer treatment and up to 5 years post treatment and caregivers.
Shine On
Proceeds from all sales go to Just In Power Kids. Click the image to shop and show your support.