This is not the time of year we would expect rainbows, but it happen and just happened today across Baltimore and parts of central Maryland. I know we have one more day left, but can we call this a spectacular end to the decade?
I am blessed to have so many people share their weather experience with me so I can turn around and share them with you. Do you make a wish, look for the end, or take this as a sign from the 'beyond'? Whatever you believe, I think we can all agree a rainbow is a special sight and worth stopping for to soak in.
Below is the collection of the rest of the 14 photos (in no particular order), plus two videos. It would be great if you can go back to the post on Twitter or Facebook where you saw this article and let us know which one is your favorite.
Rainbow Science
All it took was a break in the rain and a peak of sun to refract off the falling drops in the distance. The thing that makes this extra special was that it was during the 1 PM hour.  The angle the sun needs to hit the drops for proper refraction is 42º. Usually that happens late in the day or evening in spring and summer.  But we are just one week after the winter solstice, so early afternoon the sun was low enough for this to happen.
For a double rainbow, we need the sun angel to hit the drops at about 51º, this causes a reflection within the drop. The result is a dimmer arch of colors in reverse order. The primary rainbow will alway have red on top, but the secondary will have red on the bottom.  The rest of the order follows ROY-G-BIV that you may remember from school. (red, orange, yellow, green, blue, indigo, violet).
Primary Rainbow Angle
Secondary Rainbow Angle
Rainbow and Double Rainbow Photos
Ravens Pride in Ellicott City
Thanks Kelly Marie
Double arches over the 'Golden Arch' in Arundel Mills.
Thanks Pete Brewer. I hope your wish for French Fries came true.
Bowie, MD
Perfect timing, or was the traffic signal showing Kelli which way to turn to follow the rest of the rainbow?
South River Video
Thanks to Sam Antha
Baltimore Rainbow
I'm glad Katie got this all in one photo, but she added in a video clip from Federal Hill as well.

Video Clip
rainbow baltimore Katier Hamil
Laurel, MD
If you look closely, you can see the reflection in the wet pavement
Dawn sent a close up of the amazing colors
Howard County Police – lighting it up. 
Better to see the lights in the sky than on the top of the cruiser.
Jessup, MD
Jeff Walters saw this and another reflection in the wet pavement.
Odenton, MD
Thanks Toy Evens. If someone had to work there today, I hope it was worth it.
Harmans, MD
Thanks Carl Thomas. I'm surprised some of those trees are still green.
Ellicott City (again)
April Knight took this, in the 'day' at the end of December… but it felt like April.
Catonsville, MD
Joshua Smith's 11 year old daughter snapped this pic just as the rain was ending.  I don't know if she went to that neighbor's house to look for the 'treasure'.
Please share your thoughts, best weather pics/video, or just keep in touch via social media
WEATHER WIFE COLLECTION
Thanks to Shannon (weather wife) for hand picking items 'she' wants to wear
The Yoga Pants have side leg pocket for your phone
The Hoodie is extra soft and has the important 'thumb holes'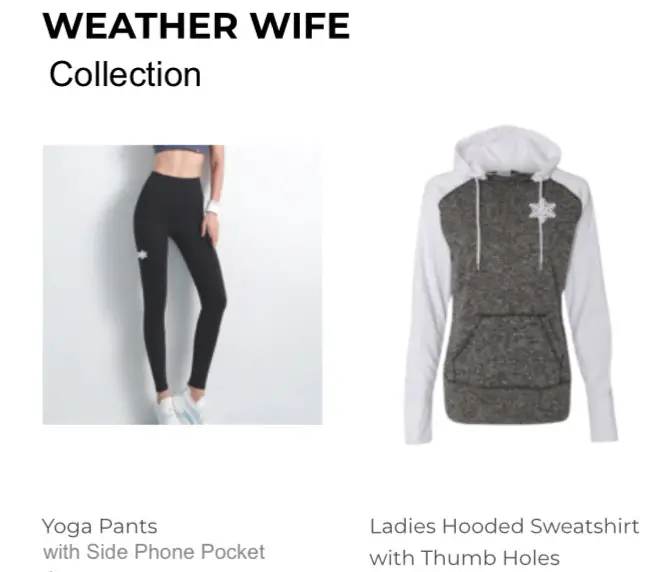 Winter Outlook Series:
My Call For Snowfall Winter 2019-2020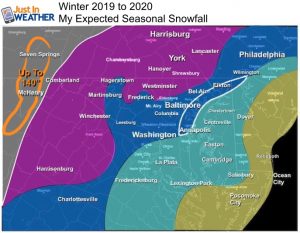 Snowy Winters Following A Hot and Dry September
NOAA Winter Outlook Leaves Room For More Snow With Mild 'Seasonal Average' Temperatures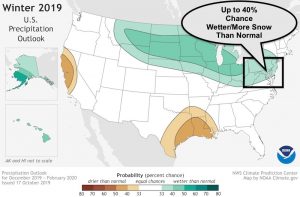 Other  Links:
See the maps for when we normally expect the first frost in this link.
Baltimore Weather At BWI May Not Be As Hot As Reported
Construction at the airport close to the weather station may be added artificial heat. Click here or the image for the details.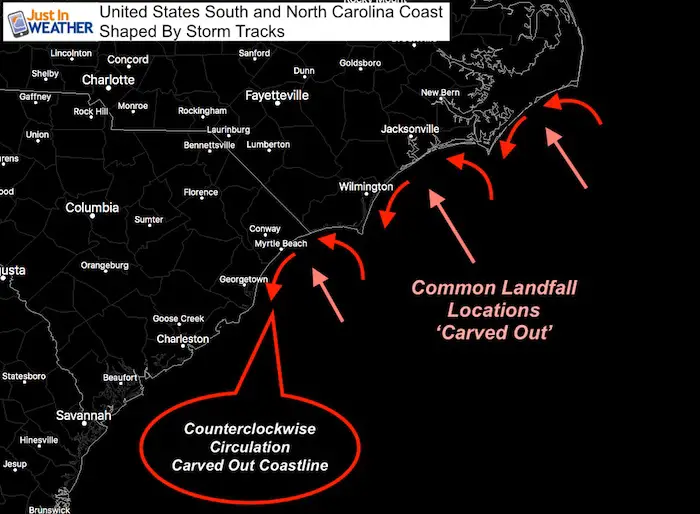 Maryland Trek Cycle Jerseys From Hill Killer
All proceeds will go to the Maryland Trek 6 total and Just In Power Kids programs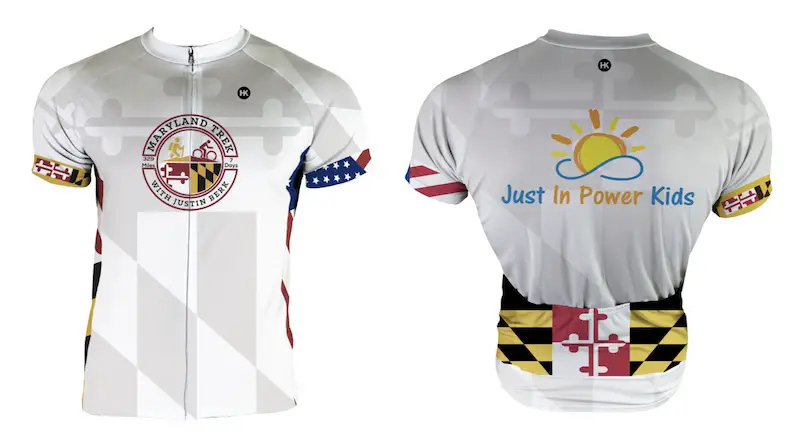 Thank you to our Title Sponsor for Maryland Trek 6
Shining on with Smyth and their contribution, our team has raised over $95,000 for Just In Power Kids to provide free programs for kids in and post cancer treatment.

Just In Power Kids:
Proceeds go to our programs Providing FREE holistic care for kids in cancer treatment and up to 5 years post treatment and caregivers.
Shine On
Proceeds from all sales go to Just In Power Kids. Click the image to shop and show your support.