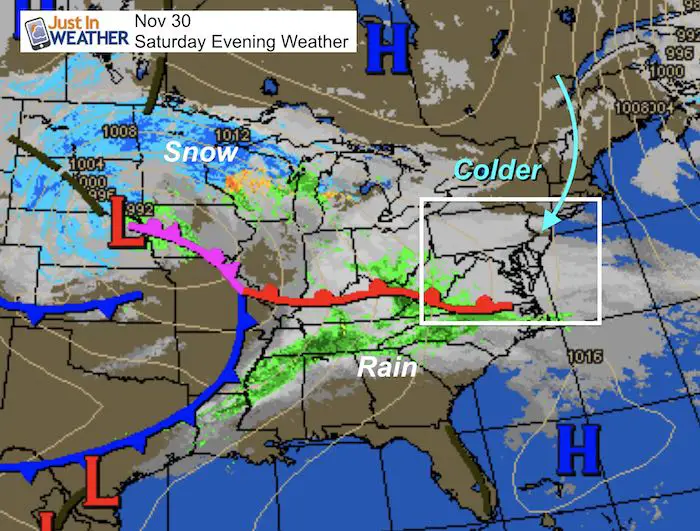 Saturday November 30 2019
Will you see ice Sunday morning? Maybe, if you live inland west and north of Baltimore. Cold air is trying to move in from Canada. If you are by the city, along the Bay or south, then plan for just a chilly rain. Travel up into southern PA should be OK by mid morning assuming there are any ice issues. Even if there are, the main roads will be salted and drivable well before noon. The bigger problems will be north of Harrisburg and interior metro NYC where ice and snow could linger all day.
In typical winter storm fashion, some warm air will push in and parts of the Lower Eastern Shore will reach the upper 50s in the afternoon.
The developing winter storm is still expected to bring mostly rain. The big Ravens game in Baltimore will be raw, with temps barely around 40ºF.
But overnight tonight, temperatures will be just cold enough for the first few hours to possibly start with sleet and freeing rain. This region is in the interior colder inland suburbs west and north of the city. If you live near I-95 or by the Chesapeake Bay, you will be OK.
Ice Alerts:
Winter Weather Advisory in MD until Noon Sunday. In southern PA until 1 PM
Some sleet and freezing rain, Minor glazing up to 0.10″
May be spots on trees, signs, but wet roads.  Valleys can be colder than hill tops and have more ice.
Ice Storm Warning in Western Maryland until 7 PM. Heavier icing over 0.25″ lingers many hours after the freezing rain ends.  This area will get snow on Monday.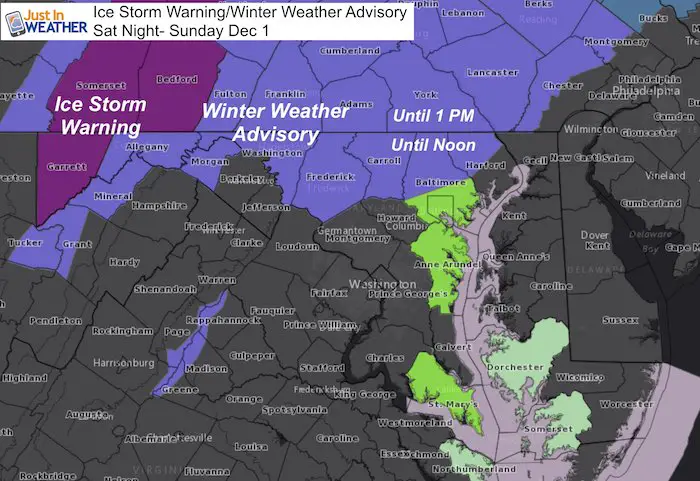 Locally
Northern Harford, Baltimore, Carroll, and Frederick Counties could be a little slick around sunrise. The icing will be spotty on the southern edge of the advisory zone, but more pronounced along the PA line and into Southern Pennsylvania. Most ice events often last longer if the ice has a chance to build up.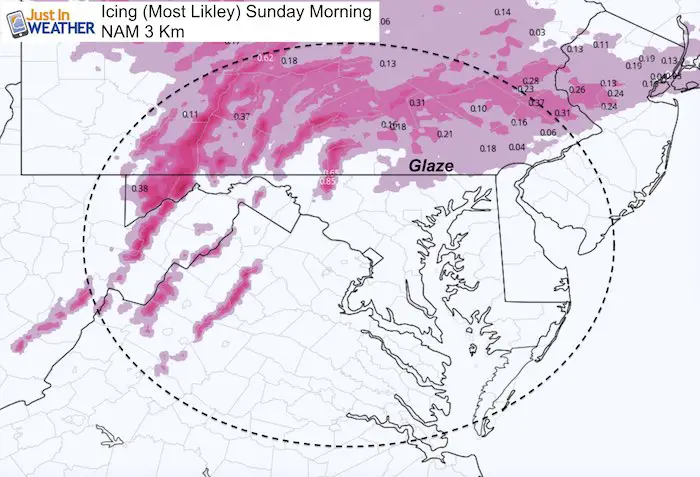 Simulation –> slider
Temperatures
Morning-Day Break
Late Morning
Afternoon Highs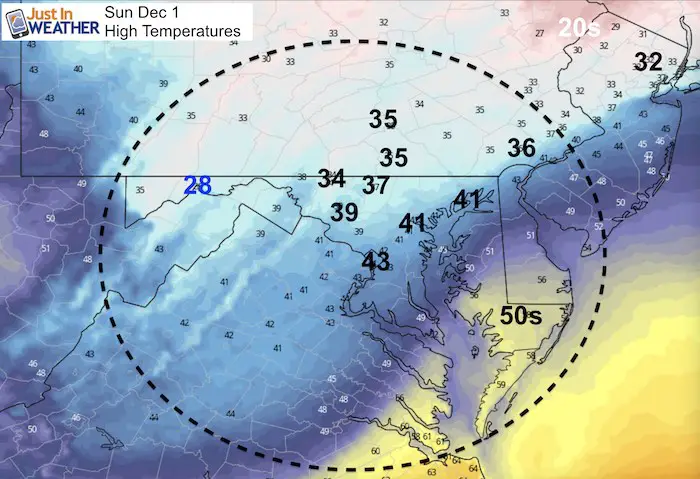 Monday Snow Showers
Colder air will wrap around the storm in New England. Newsfeeds and TV will be filled with some images of heavy snow. Parts of western Massachusetts could get 12 to 18 inches.
For us the colder air will bring in some snow showers. It might be enough for a grass coating in the normally colder spots (like in the freezing rain zone Sunday morning. But snow flakes could mix in to central Maryland between Baltimore, Annapolis, and Washington in the afternoon and evening.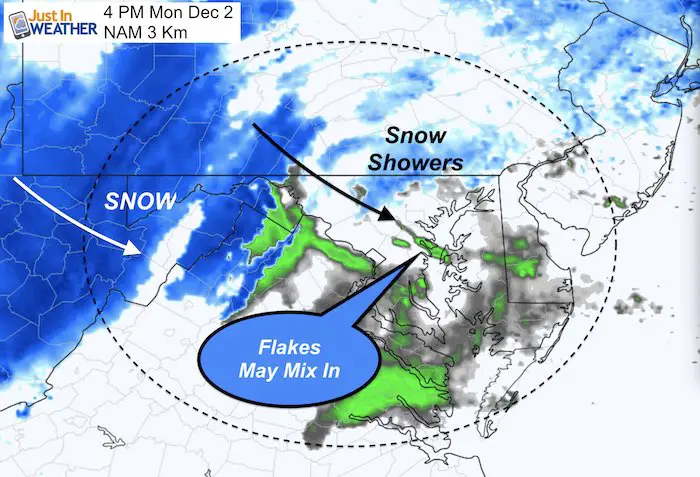 Small Business Saturday Celebration: 20% OFF ALL Collections
I am proud to be a small business owner and work with small business in our region. The Maryland Print House in Carroll County produces these items. Click here and use the Code at checkout. It will be good through Monday.
Get Forecasts By Email
Just in case you don't get all posts on your social media feed, stay up to date with the latest info…
Click here to sign up for email alerts…. Be the first to hear any new weather
Please share your thoughts, best weather pics/video, or just keep in touch via social media
Winter Outlook Series:
My Call For Snowfall Winter 2019-2020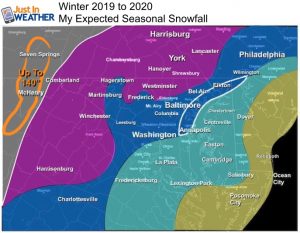 Part 1: More Snow This Winter Supported By Stats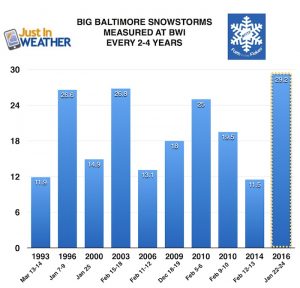 Part 2: Solar Minimum- Low Sunspots May Mean High Snow Totals This Winter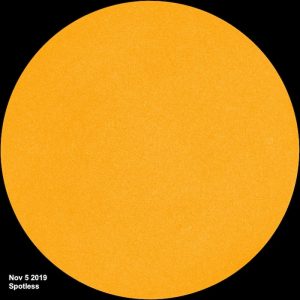 Part 3: Tropical Systems In East Asia and Atlantic Basin Hint At Winter Storm Tracks
Snowy Winters Following A Hot and Dry September
NOAA Winter Outlook Leaves Room For More Snow With Mild 'Seasonal Average' Temperatures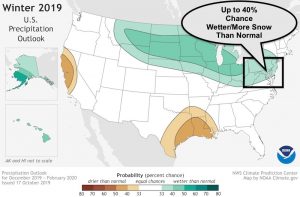 Other  Links:
See the maps for when we normally expect the first frost in this link.
Baltimore Weather At BWI May Not Be As Hot As Reported
Construction at the airport close to the weather station may be added artificial heat. Click here or the image for the details.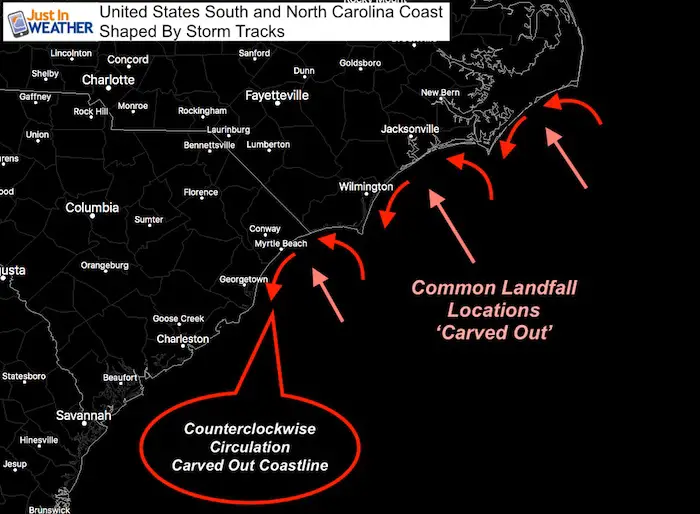 Maryland Trek Cycle Jerseys From Hill Killer
All proceeds will go to the Maryland Trek 6 total and Just In Power Kids programs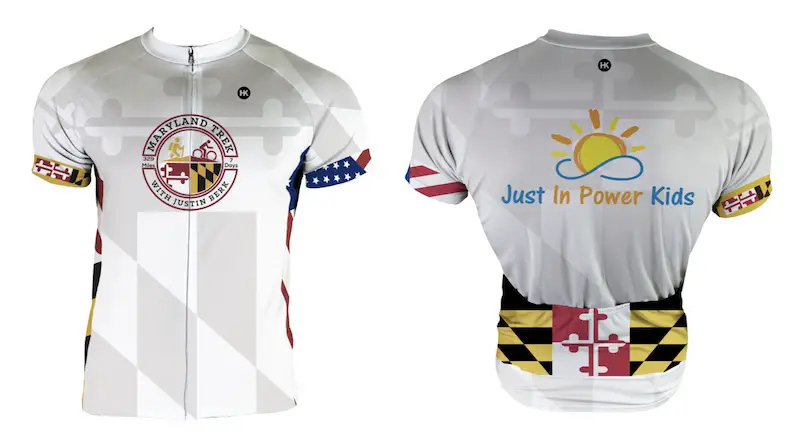 Thank you to our Title Sponsor for Maryland Trek 6
Shining on with Smyth and their contribution, our team has raised over $95,000 for Just In Power Kids to provide free programs for kids in and post cancer treatment.