October 1 2019
After one of the hottest and driest Septembers on record in Baltimore, we have started the month of October still with summer heat. As an established snow lover, I wanted to look for any signs of hope for anyone with Faith in the Flakes in the winter ahead. This is just a small nugget of what I will put into my winter outlook, but I found something I wanted to share right away.
The weather data last month not the hottest or driest, but it did rank in the top 10 in each category. So I went back to look at comparable years to see how the following winter played out.  There are connections in weather patterns across the globe, and from patterns that can set up across weeks and months. It is important to note that in science a prime rule is that correlation is not causation. But we can dream, if anything for thoughts to keep our cool until it really cools down.
Hot September 2019
We have already discussed the development at BWI airpot that may be artificially heating the weather station. But since those are the numbers we have to go with, here is what was reported lat month.
8 = Days 90ºF or above
2 = Days with record high temperatures tied or set (4th, 12th)
Top 10 Hottest Septembers
When considering the temperatures for the month, we add up the high and low values each day and take the average. Using the Baltimore data since 1881, here is what I found:
67.8ºF = An average September
73.8ºF = September 2019 average
6th place= Rank of September 2019
Comparing A Dry September To Snowfall The Following Winter
Since I do not trust the accuracy of the temperature data at the airport, a better measure is a look at the rainfall. This year the month of September only brought 0.16″ of rain, ranking 2nd driest on record with 3.87″ below average. the other dry months were 1887 and 1967.
I have not lost sight of the irony that we had our wettest year on record last year, and now we are in a moderate drought. But extremes do breed extremes. Often the pendulum will swing the other way, and sometimes faster than you might imagine.
I wanted to see if we could tap into the that swing and time it out from one season to the next.  That is why the two charts below compare the years with rainfall under 1 inch during September, then the snowfall the following year. The results do skew towards more snow. FITF
In the 13 other years with September rainfall under 1.00 inch in Baltimore, here were the following winter snowfall numbers:
23.9″ the average snowfall in these years.  

This is almost 4″ or 20% ABOVE the overall average year!
8 winters were ABOVE AVERAGE!

5 winters had OVER 30 INCHES OF SNOW!

2 winters with 1 inch below average
3 winters well below average
Outlook
Does the promise that we will have a snowy winter? Not exactly. But it does lean in that favor and will be added into many other elements I will consider.  I believe we will get an active winter and we are due for an above average year.  I will be working on my formal winter outlook this month and share with you as soon as I am ready.
Note: I am also upgrading my website. I hope to have that ready before posting my seasonal snow report. FITF
Also See:
Please share your thoughts, best weather pics/video, or just keep in touch via social media
October is Breast Cancer Awareness Month
Love Maryland Shirts and Hoodies
This shirt was designed by my 'bonus' daughter Jaiden. The hoodie has been the biggest hit, so our promotion is back this year. Join us to support the cause and show off your Love of Maryland
Show your love for Maryland and make this 15 year old artist and her mom extra proud
Baltimore Weather At BWI May Not Be As Hot As Reported
Construction at the airport close to the weather station may be added artificial heat. Click here or the image for the details.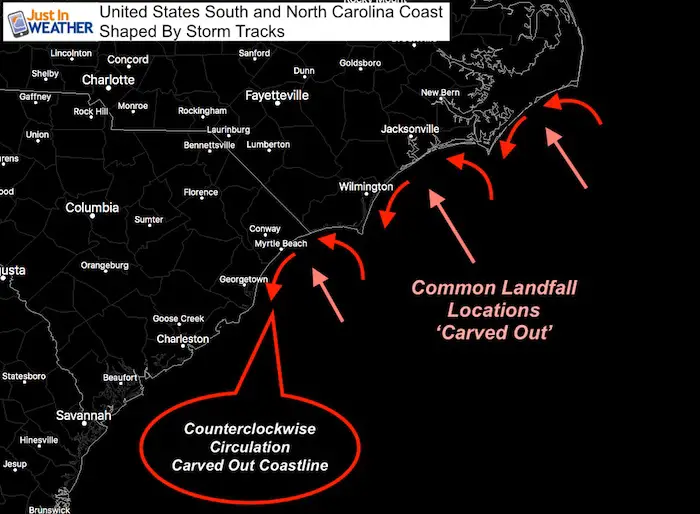 Maryland Trek Cycle Jerseys From Hill Killer
All proceeds will go to the Maryland Trek 6 total and Just In Power Kids programs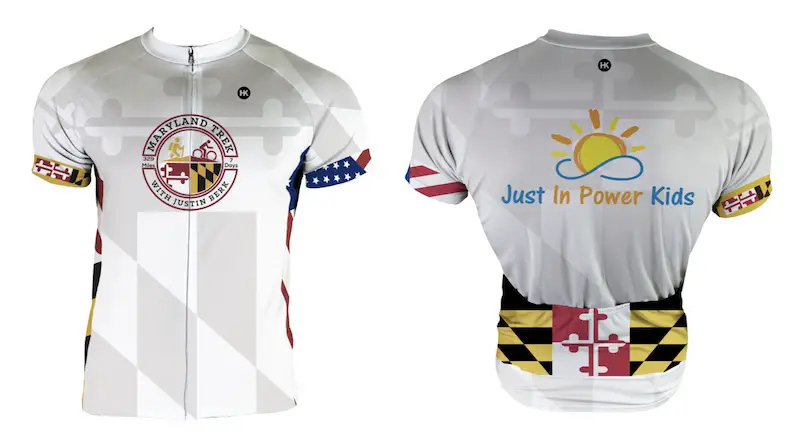 Just In Power Kids:
Proceeds go to our programs Providing FREE holistic care for kids in cancer treatment and up to 5 years post treatment and caregivers.
Shine On
Proceeds from all sales go to Just In Power Kids. Click the image to shop and show your support.