September 19 2019
This may be the end of the growing season, but the lack of rain recently has pushed the US Drought Monitor map into action for Maryland. The first category has been engaged, meaning abnormally dry.  But with little to no rain expected in the next 10 day, we can expect dry areas to expand, and conditions to worsen to moderate drought in the next report.
Here is the US Drought Monitor report released today, but conducted two days ago.
Compare To Our Record Year of 2018
Just one year after record rain in our region we now have a growing drought. It is quite common in the historical records to find extremes from one end to the other with sharp contrast to balance things out.  Just ask farmers who often have something to say about the weather.  Record cold can be followed by very warm, and vice versa. In the winter I've seen huge snowstorms followed buy big warmups and melting a week later, or really warm temps followed by a blizzard within a day or two.
In this case, we went from the wettest year on record in Baltimore, to a growing drought.  Rainfall for the year is actually above average. But this month, we are only a fraction of where we should be. Check out these numbers for to this point in September:
Rainfall For September 1 – 19
Compared to an average September in Baltimore where BWI should record 2.15″ of rain, this year has 0.07% of that with 0.15″. Last September this this date BWI had 7.25″ of rain, more than 3 times above average.
If you split last September with this month to date, we would still be above average for both months.
Considering the recent heat (records and accuracy at BWI is still under debate), the soil and ground moisture has dried out to a point of concern.
Compare The Summer And Year To Date
The dry weather pattern really took hold this summer. Considering June 1 through today, we can see that BWI received 9.21″ of rain, under the climatological average of 12.97″. Last year really stands out with the bulk of rain in that soggy summer and 32.59″ rain fell at the airport. Many people have argued a lot more fell in the surrounding areas.
For this year the rainfall of 30.89″, which is higher than the 28.55″ expected to date. The water table, reservoirs, and Bay are doing fine.  It is the ground or soil moisture that is the concern.
Outlook
The Autumnal Equinox begins on September 23. From that point the shorter daylight compared to night may ease the evaporation power of the sun. But the weather pattern is not in our favor.  Oh, it will be nice. The cool break will be replaced by another late summer warm up this weekend.
The only rain I see is Saturday with mountains showers, and maybe on Monday with a cold front reaching central Maryland. But that would be a quick hit. We need a full day of a steady rain to help.
This is the GFS Model from Friday September 20 to Thursday September 26.  We are locked under the High. If we break it, it would not be until next weekend or the week after.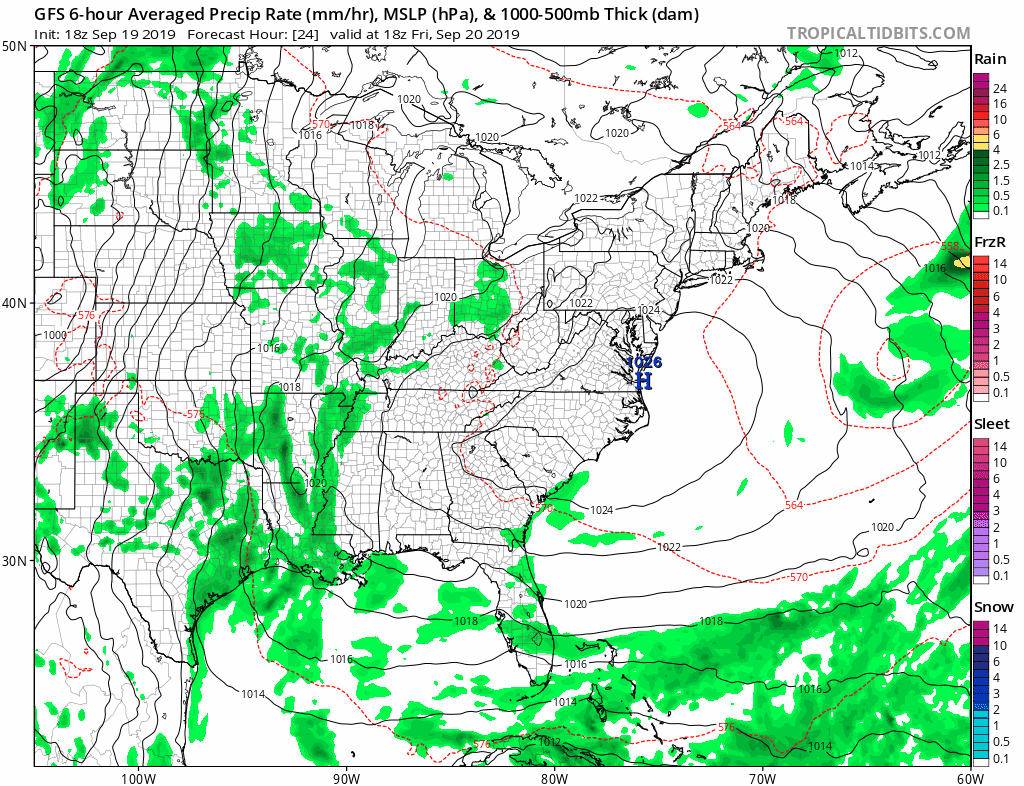 What could help is hope in a repeating cycle. I have seen many times when a tropical system or flooding rain hits east Texas, we get into a we pattern about a month later. If that holds, then October could bring us a different weather pattern. The 20 to 40 inches of rain from Imelda is something east Texas would like to dry out from, or send somewhere else. Too bad we can't make a trade.
Please share your thoughts, best weather pics/video, or just keep in touch via social media
Maryland Trek Cycle Jerseys From Hill Killer
All proceeds will go to the Maryland Trek 6 total and Just In Power Kids programs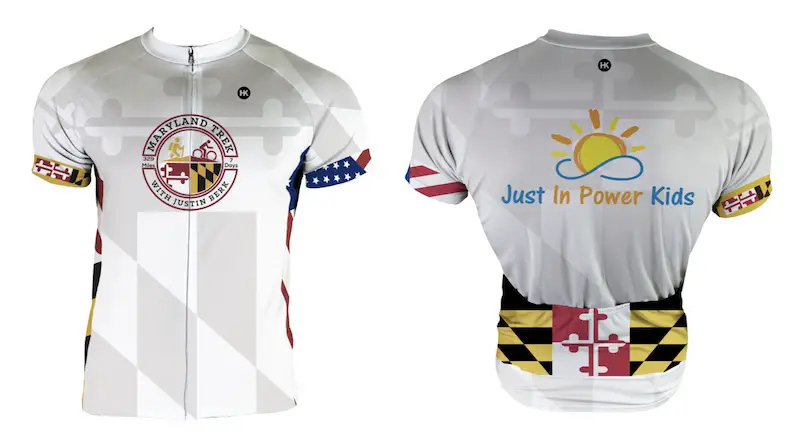 Just In Power Kids:
Proceeds go to our programs Providing FREE holistic care for kids in cancer treatment and up to 5 years post treatment and caregivers.
Shine On
Proceeds from all sales go to Just In Power Kids. Click the image to shop and show your support.
Love Maryland Shirts and Hoodies
This shirt was designed by my 'bonus' daughter Jaiden. The hoodie has been the biggest hit, so our promotion has been extended until the end of this week. 
Show your love for Maryland and make this 14 year old artist and her mom extra proud
Baltimore Weather At BWI May Not Be As Hot As Reported
Construction at the airport close to the weather station may be added artificial heat. Click the image for the details.