Friday April 12 2019
If you like the rain and missed it, well, it's back. I am writing this report as I sit under cover on a deck in Sykesville, Maryland watching the rain fall. It's like welcoming back an old friend, or at least someone you are familiar with, then realize why you stopped talking.  But at least the view is nice. I do love this sport because the part on the left side is the exact half way point of my Maryland Trek. Last August our team planted flowers and a plaque for Just In Power Kids there.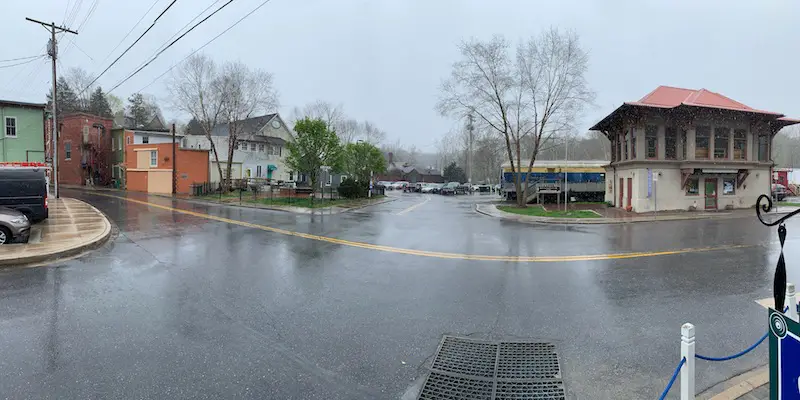 The rain today just opened the door for more. There will be some breaks and a few more spotty showers. But the next wave overnight will be more impressive. This is like to include some embedded thunderstorms. So there is a chance you hear some rumbles of thunder. See the timeline sliders below for more.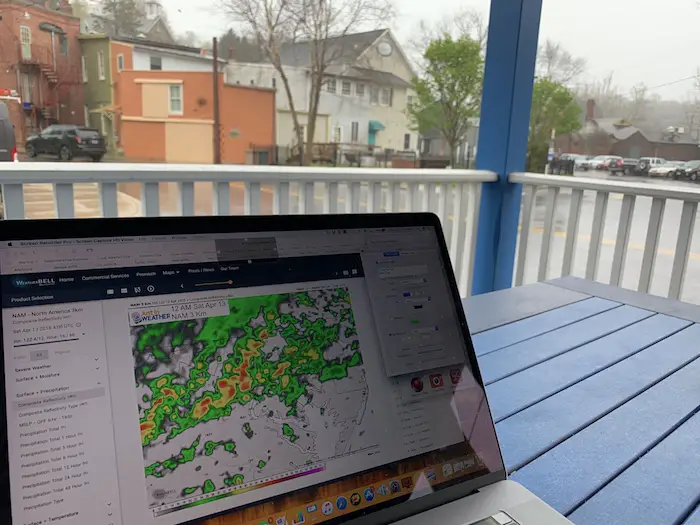 Let's take at look at the current weather. Here was the Doppler Radar view at 2 PM when I was writing this report. It's important to note the the model I am showing is already wrong, but it still have value.
Doppler Radar art 2 PM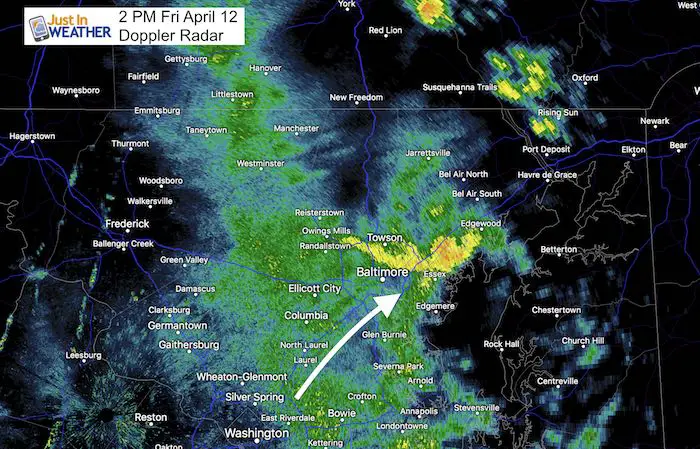 The image of the rain band over here in Sykesville and heavier rain in yellow over northern Baltimore and Towson is moving to the northeast. That is up I-95 towards Bel Air, Havre de Grace, and Elkton.
But the NAM 3 Km Model I am about to show you is off by at lest 1 hour. That is the error, showing the rain forecast at 2 PM in the first image lagging behind what was verified. Otherwise, it is doing the best job showing the event. That is why I wanted to use it here.
Rain Timeline Friday —> slider
[metaslider id=75608]
Rain Timeline Saturday —> slider
Notice the heavier rain developing tonight. There are two sliders below. The second Ione picks up at midnight and goes through noon Saturday. While there may be some boomers between midnight and daybreak, the bulk of the rain does appear to move far enough east and south to bring central Maryland a dry window for much of Saturday. The low Eastern Shore of Maryland may not be so lucky.
[metaslider id=75629]
Rain Total Though Noon Saturday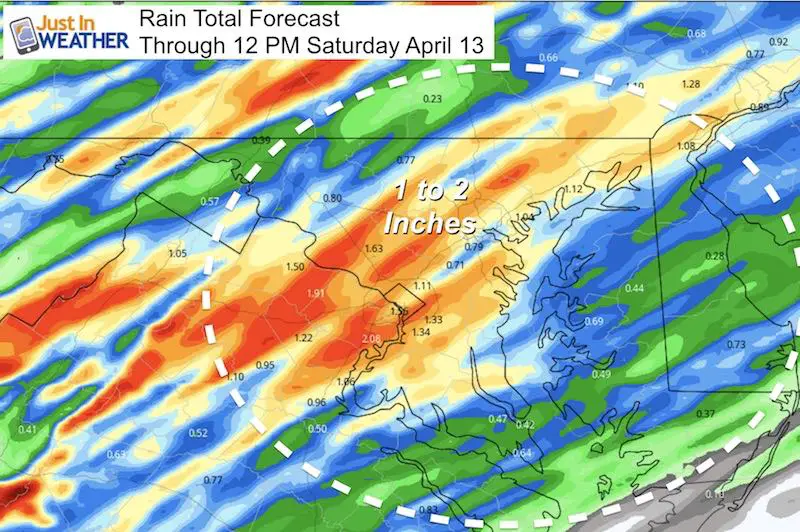 I will have more on the second round of heavier rain later Sunday into Monday in my next report.
Please share your thoughts, best weather pics/video, or just keep in touch via social media
Keep In Touch Every Day
Just in case you don't get all posts on your social media feed, stay up to date with the latest info…
Click here to sign up for email alerts…. Be the first to hear any new weather.
Maryland Trek 6
Our look got an upgrade, but we have the same purpose. Please click the logo take a look at our new page.
Consider joining our team for the week, a single day, or even as a sponsor.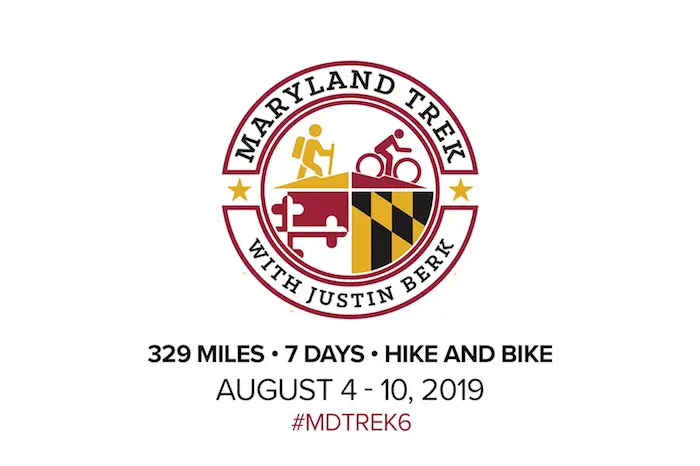 ---
New Partner
Buchanan Kia of Westminster is a supporter of Just In Power Kids and Maryland Trek 6 in August 2019.
---
Related Links:
Was Your County Not Included?
Click this map for more on the regional forecast zones