Monday January 21 2019
The cold air has arrive on schedule and the strong winds are still with us making it feel well below zero. For many this Martin Luther King Jr Day is helpful to keep kids from waiting at the bus stop and less traffic on the roads so the rush doesn't have to be a rush this morning. Temperatures will not get out of the teens for many and winds could gust to 40 mph, so a Wind Chill Advisory remains in place until 11 AM. But it will stay cold all day. Please consider your pets and don't leave them outside any longer than you would want to be out there.
Baltimore at 6 AM
Temperature = 12ºF
Wind Gusts: 38 mph
Wind Chill = -6ºF
The reason for the wind is the pressure gradient between the departing storm and arctic High Pressure moving in from Canada. This will be a short visit, but long enough. Below are two timeline sliders for temperatures and wind chills.
Total Lunar Eclipse of the Full Wolf Blood Moon
I have some great photos from local photographers I am sorting through. I will post a collection in my next report this morning.
Local Weather Stats For January 21, 2019 in Baltimore
Average High:  41ºF
Record High: 66ºF in 1921
Average  Low: 24ºF
Record Low:  -6ºF in 1985
                         *Record Snow:  5.1 in 2014
Sunrise: 7:21 AM
Sunset 5:14 PM 
*Daylight = 1:41 longer than yesterday 
*Bay Water Temperature = 35ºF at Thomas Pt. Light House 
---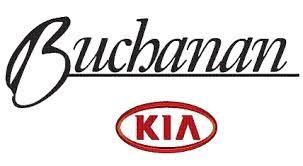 New Partner
Buchanan Kia of Westminster is a supporter of Just In Power Kids and Maryland Trek 6 in August 2019.
---
Keep In Touch Every Day
Just in case you don't get all posts on your social media feed, stay up to date with the latest info…
Click here to sign up for email alerts…. Be the first to hear any new weather.
Morning Temps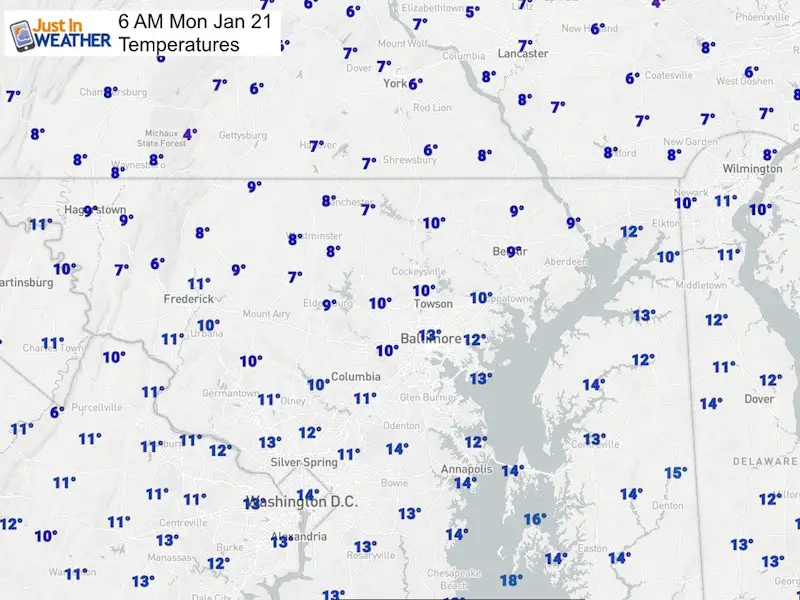 Temperature Timeline —> slider
[metaslider id=71585]
Wind Chill Timeline —> slider
[metaslider id=71608]
Skipping To Wednesday
The next event should warm us up, but I will pay attention to the timing. If this arrives earlier, the frozen ground could cause some icy problems at the start. For now the modeling has the wintry mix in PA and brings us rain early afternoon.
Wednesday Storm Animation
This storm repeats the pattern of warming us to rain, followed by colder air Thursday.
SnowStix Sale
We were featured on The Weather Channel this weekend as Jim Cantore has a personalized Thudersnow Whisperer.
In celebration of this, we are having a 20% off sale through MLK Day Monday
Use promocode: THUNDERSNOW20
We have added a bunch of new color options

We are giving 10% of each sale to Just In Power Kids: Providing FREE holistic care for pediatric oncology patients.
Weekend Storm?
This next system may be the one to watch as colder air will be in place and a coastal storm tried to form. Following the modeling bias this winter, then may end up farther north, which would be closer to us. This is not the final solution and I expect the change to be worth watching.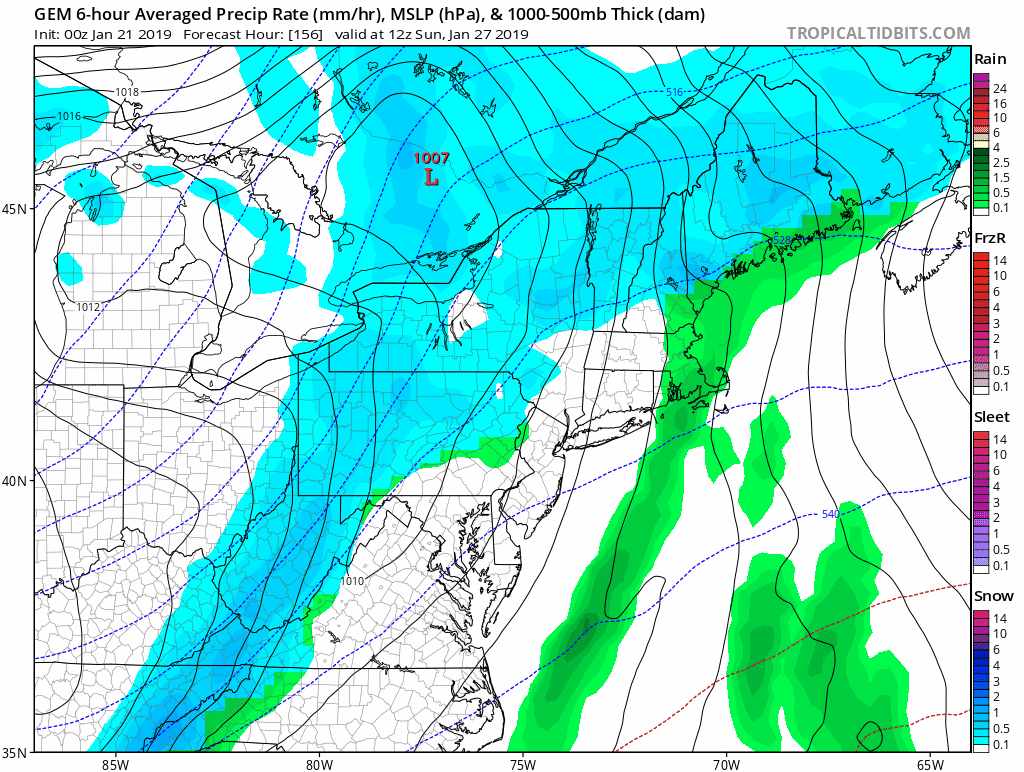 Please share your thoughts, best weather pics/video, or just keep in touch via social media
FITF and SnowStix 
Related Links:
Winter Outlook
My Winter Outlook 2018-19: Multiple Nor'Easters and more snow
Interactive Snow Report
November 15 Snow Reports- Interactive Map Compared To My Forecast
Winter Snow And Top 5 Wet Years 
Snowfall Seasons at Beginning and End of Top 5 Wet Years In Baltimore
Related Winter Outlooks
Solar Cycle: When Sun Spots Are Low We Get More Snow
El Nino Modoki May Enhance Snow Chances
Sweet Spot: Hitting 70ºF on Halloween is followed by more winter snow
Will A Wet Summer Bring A Snowy Winter?
NOAA Winter 2018-2019 Outlook Explained: This Actually Supports Snow
Winter Outlook From Two Different Farmers Almanacs
Maryland Winters: Snowfall Maps and Baltimore Snow History