January 21 2019
The sky show last night did not disappoint. The lunar eclipse on January 20 2019 was the only total eclipse of the moon. This was a super moon, meaning it was closer to Earth and larger than normal. The name Wolf Moon is giving to the full moon in January.
The weather was very cold with temperatures sliding through the teens and single digits and wind chills below zero. Many were Abel to watch from through a window from the warmth of their homes. Some braved the cold and wind on their tripods to get great photos I want to share here. This collection takes us through the phases and submitted from people locally and around the country.
Photographers have been credited with a name stamp in each image.
Full Wolf Blood Moon Lunar Eclipse 2019
Photos Ordered By Phase
2.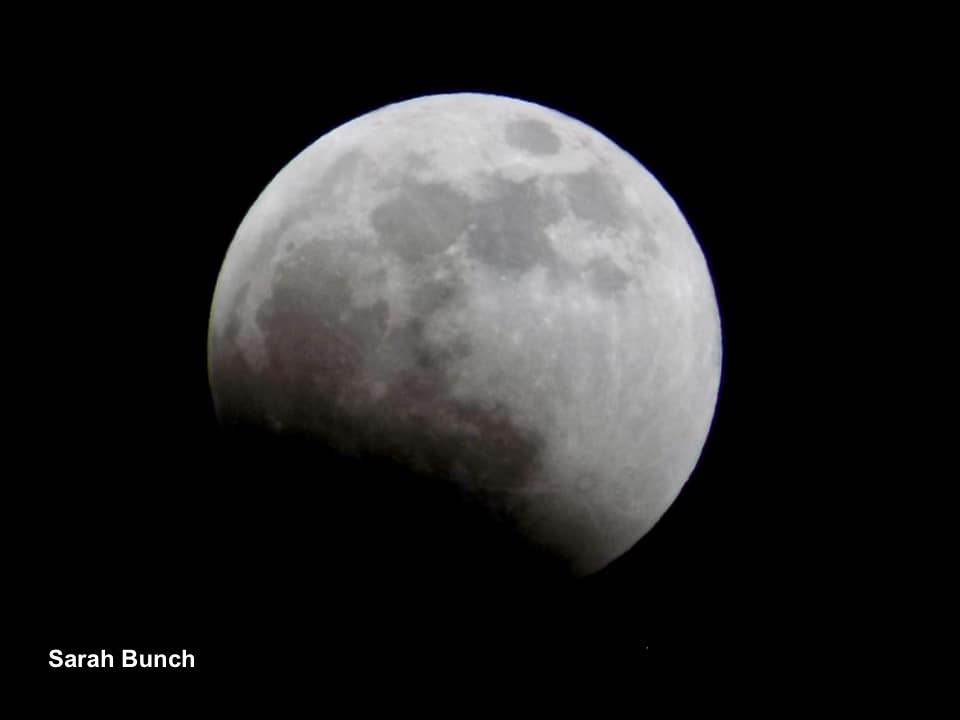 3.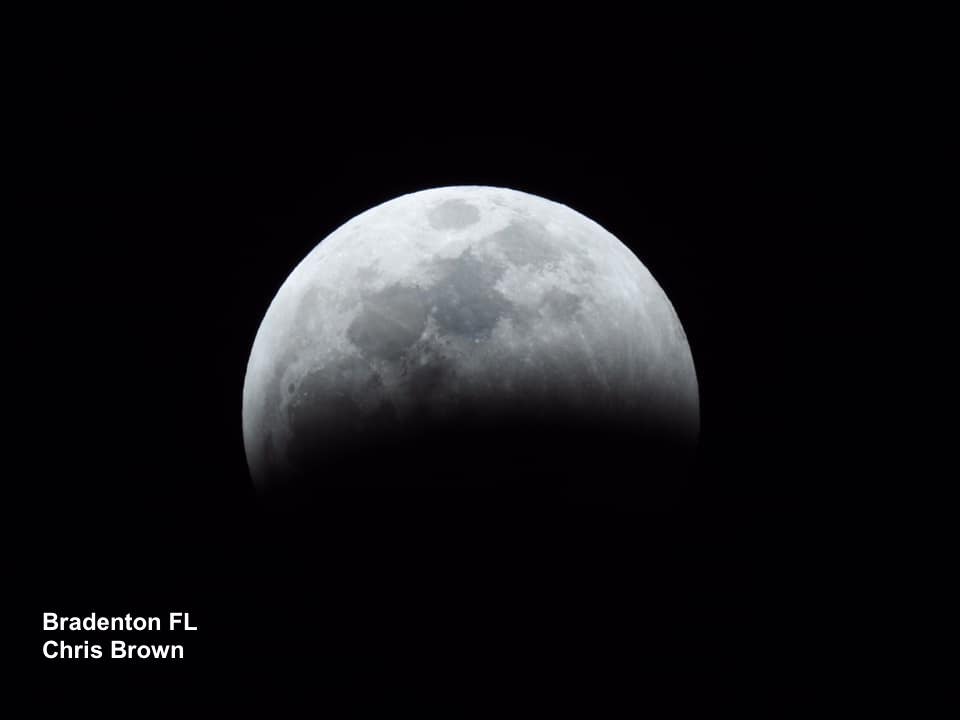 Some Photographer Anchored Their Tripods
4.
5. Turning Red/Blood Orange
The red color shows up when the shadow is more than halfway across the surface of the moon. The blood red color is from light passing through Earth's atmosphere and bending around the other side. So the moon is not completely dark.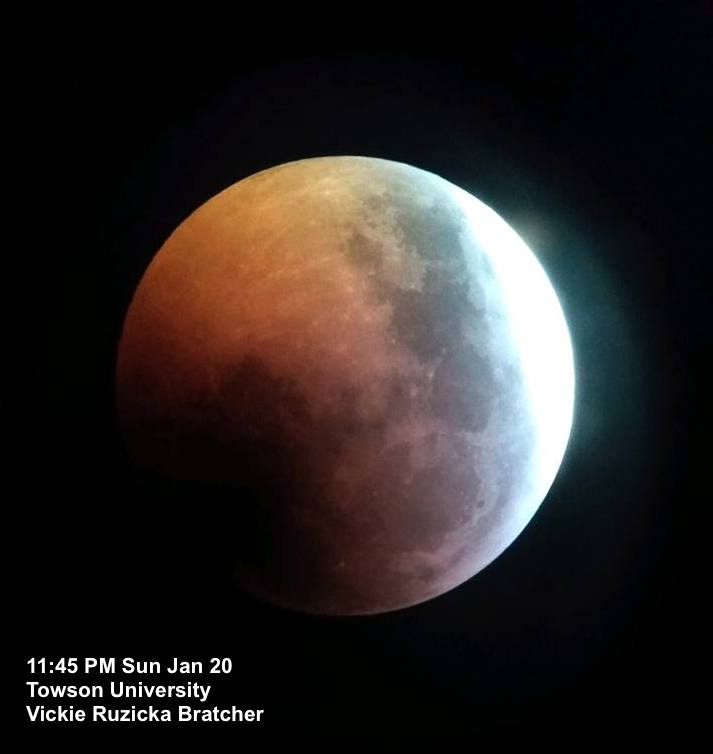 6.
7.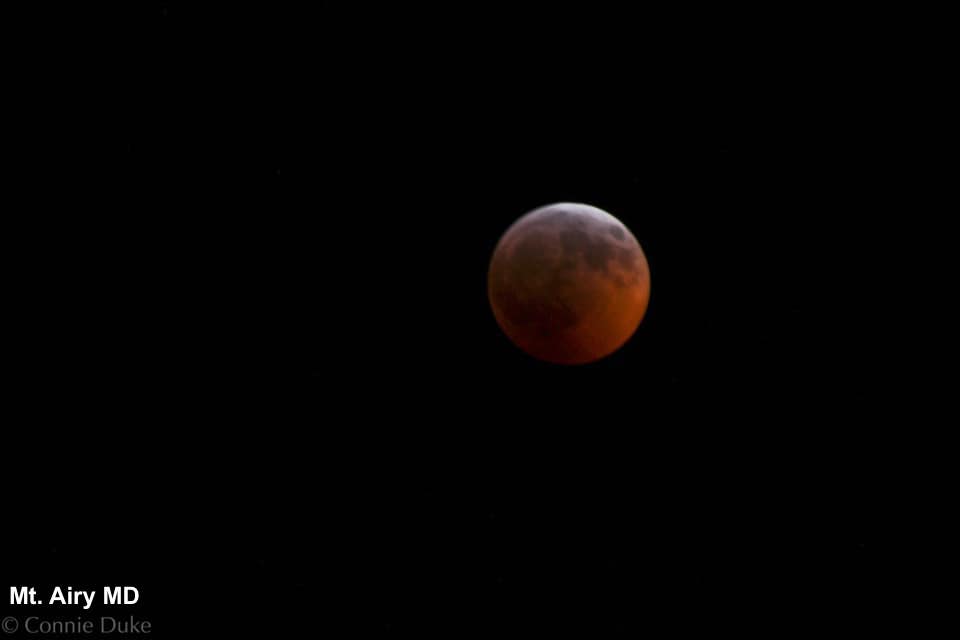 8.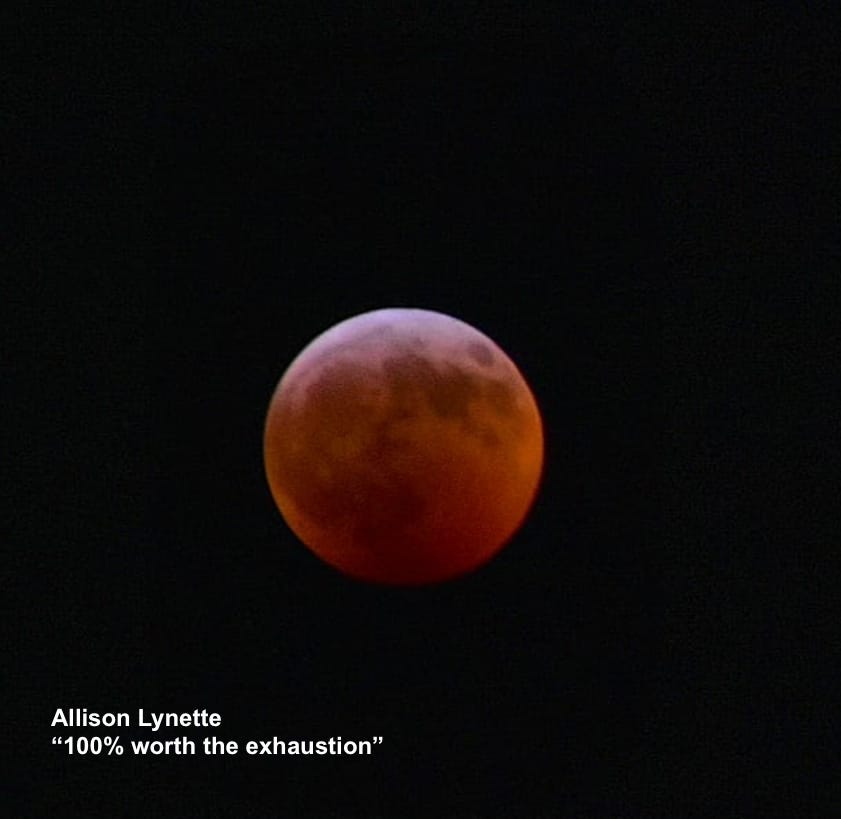 9.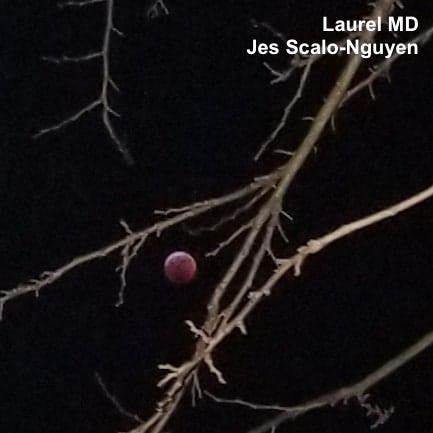 10.
James Willinghan shared this message with his photo:
"So that was fun. Spent four hours outside with one ten minute break to warm my hands. Have a lot of pictures to go through over the next few days (took a total of 744 pictures), but here is a quick one that was around mid-point through totality. I used my six inch SCT with a focal reducer and a Canon Rebel XSI camera."
Great work everyone! Thank you for sharing. I am sure we will see more photos during the day as other photographers wake up and sort through their collection.
If you are interested in photography or how to get great night images of the moon, here is the tutorial video again.
How To Photograph The Lunar Eclipse Video
Here are some tips for taking the best moon photos
Please share your thoughts, best weather pics/video, or just keep in touch via social media
SnowStix Sale
We were featured on The Weather Channel this weekend as Jim Cantore has a personalized Thudersnow Whisperer.
In celebration of this, we are having a 20% off sale through MLK Day Monday
Use promocode: THUNDERSNOW20
We have added a bunch of new color options

We are giving 10% of each sale to Just In Power Kids: Providing FREE holistic care for pediatric oncology patients.
FITF and SnowStix 
---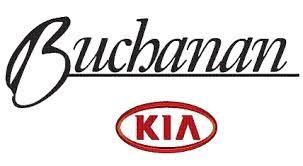 New Partner
Buchanan Kia of Westminster is a supporter of Just In Power Kids and Maryland Trek 6 in August 2019.
---
Related Links:
Winter Outlook
My Winter Outlook 2018-19: Multiple Nor'Easters and more snow
Interactive Snow Report
November 15 Snow Reports- Interactive Map Compared To My Forecast
Winter Snow And Top 5 Wet Years 
Snowfall Seasons at Beginning and End of Top 5 Wet Years In Baltimore
Related Winter Outlooks
Solar Cycle: When Sun Spots Are Low We Get More Snow
El Nino Modoki May Enhance Snow Chances
Sweet Spot: Hitting 70ºF on Halloween is followed by more winter snow
Will A Wet Summer Bring A Snowy Winter?
NOAA Winter 2018-2019 Outlook Explained: This Actually Supports Snow
Winter Outlook From Two Different Farmers Almanacs
Maryland Winters: Snowfall Maps and Baltimore Snow History