Wednesday January 9 2019
This morning is going to be a reality check and perhaps shock to your system. That band of rain and even thunderstorm for some last night was the cold front that is our pattern changer. We will experience increasing winds all day as it feels colder this afternoon. How about the snow? This morning bands of snow are reaching westerner Maryland and PA. Flurries will spread east today and might fly across our western and northern hills. But a snow squall may get support to cross into central Maryland early this evening. Then the really cold stuff arrives.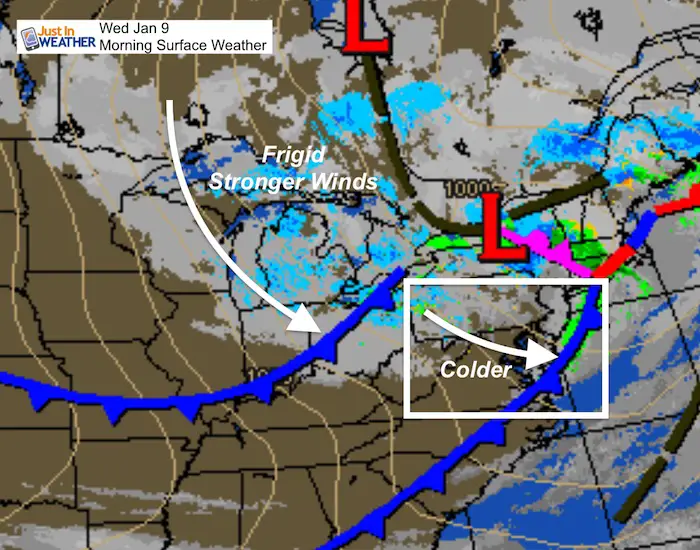 Quick Forecast:
Today: Windy, Colder. Flurries in the hills then a snow shower or squall near Baltimore early evening
Thursday and Friday: Windy and colder! Wind chills in the teens and 20s
Saturday: Light snow arrives late afternoon/evening
Sunday: Snow likely. Sorting out the details over the next two days. No call for amounts yet, but a good chance to need to shovel
Strong winds will be with us for a few days to usher in the colder air. But the big story is the potential snow event this weekend. Below is the latest look showing snow beginning Saturday afternoon and lasting in to Sunday. It is becoming apparent that the American Models might be losing accuracy as a result of the government shutdown. I am NOT a political pundit, but the reality is that employees that are responsible for adjusting the modeling are not there to correct some mistakes. This was expected to happen at some point. It may also be why your weather apps that use one of our American models may not be reliable at this point.
Local Weather Stats For January 9, 2019 in Baltimore
Average High:  41ºF
Record High: 75ºF in 1937
Average  Low: 24ºF
Record Low:  2ºF in 1970
                         *Record Snow:  4.1″ in 1996
Sunrise: 7:26 AM
Sunset 5:01 PM 
*Daylight = 1:07 longer than yesterday 
*Bay Water Temperature = 43ºF at Thomas Pt. Light House 
Keep In Touch Every Day
Click here to sign up for email alerts…. Be the first to hear the big news over the weekend
Also- Just in case you don't get the post on your social media feed
New Partner
I'd like to welcome Buchanan Kia of Westminster: Now a supporter of Just In Power Kids and Maryland Trek 6 in August 2019. Soon we will be showing you why we developed this relationship with a local business that my wife and I sincerely trust.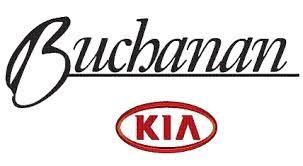 Morning Set Up
Temperatures
Water Vapor Satellite
I wanted to show this to highlight the Vort Max. This is the spin in the atmosphere roughly 18,000 Ft above the ground that can enhance snow across the Great Lakes. This is with the second cold front and will pass through early evening. That is why I expect a snow squall or band of snow showers to cross central Maryland.
Satellite Animation
Watch that vort max drop from Lake Michigan into northern Ohio and move in our direction.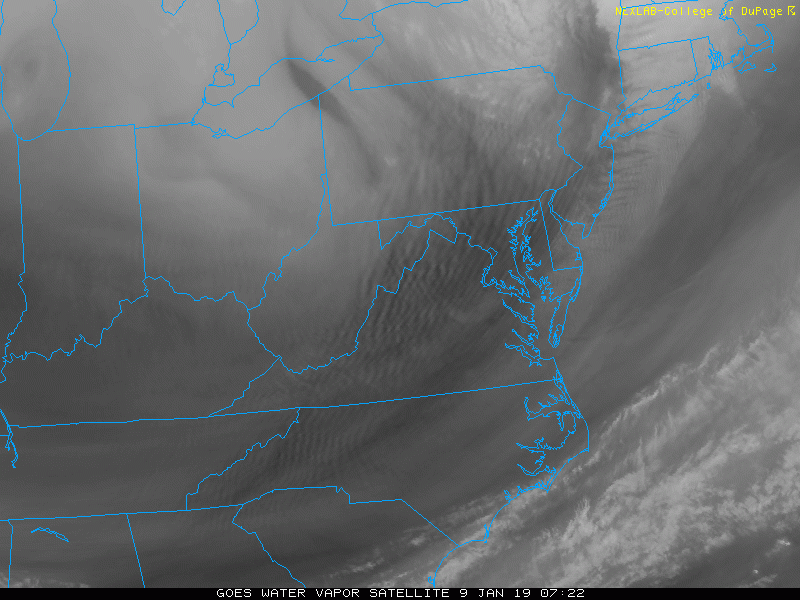 Morning Radar
Some flurries or snow showers could reach parts of Frederick, northern Carroll and Baltimore Counties, plus Adams, York, and Lancaster Counties in PA during the day. The stronger push into Maryland will be late afternoon and early evening.
Snow Squall Later
We should be watching this in Southern PA between 3 and 4 PM. It may be enough to coat the ground quickly.  Then metro Baltimore between 5 PM and early evening. You will notice the winds increase with this as well.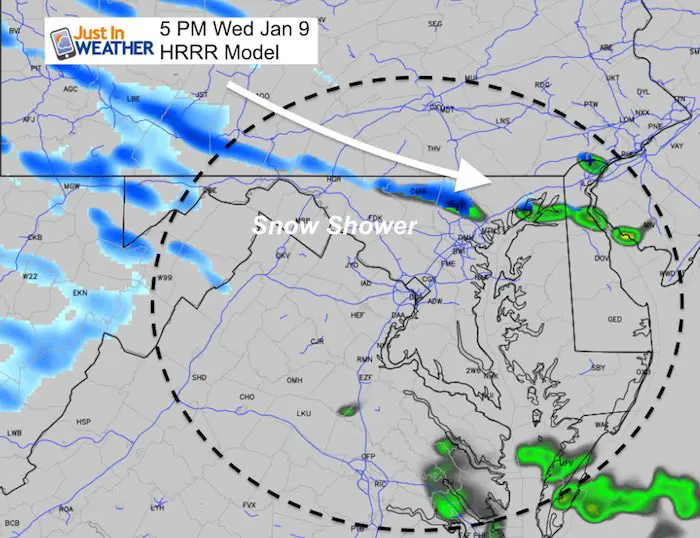 Winds
This is a big focus for a few days. There are already wind restrictions on the area bridges. Winds will be stronger tomorrow.
Today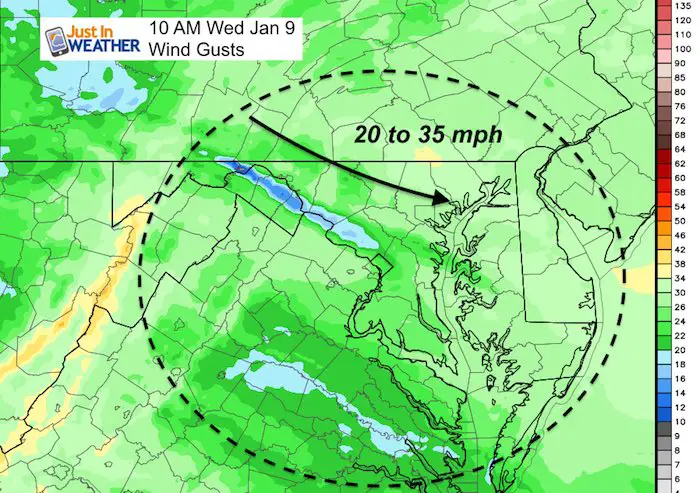 Thursday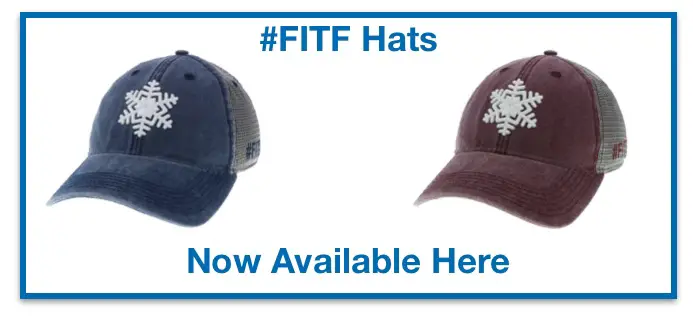 Friday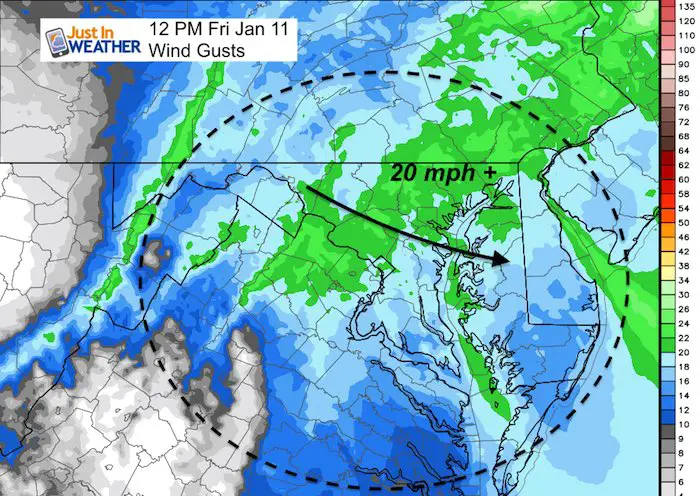 Today: High Temperatures Mid Day
Wind Chills
Thursday Morning 
Actual Temperatures 
Wind Chill
Skipping Ahead To The Weekend
I should point out that ofter computer modeling drops south with an outlook between days 5 and 3 before an event, then shifts north to verify north. This is what happened with our November snow. The European Model does buck that trend and leads the charge with the moderate snow farther north to the PA line Sunday.
FITF and SnowStix Available NOW
The Canadian Model taken the bait and shifted south. I am not concerned about this. It still shows light snow much of Saturday night as shown in the animation below. I expect more agreement on Sunday to come back.
Canadian Model Animation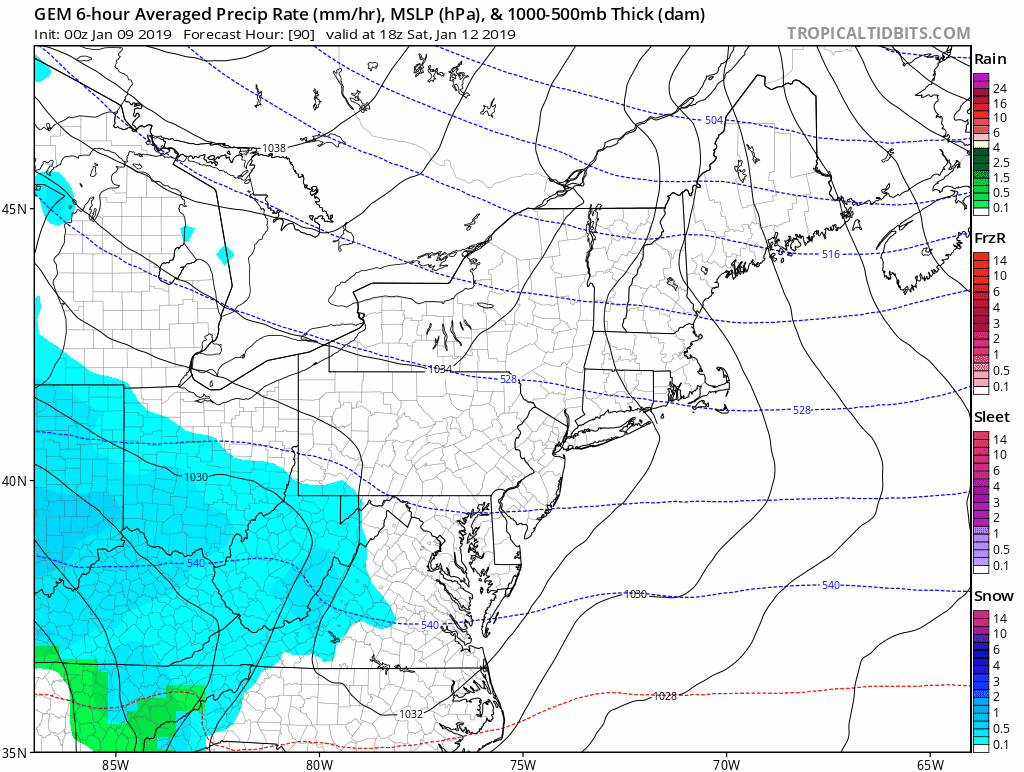 Temperature Outlook
Here is a look at the European Model Outlook. If you saw my report last night, this look 'less cold' this weekend. Instead of 20s, the temps are closer to 30ºF. That is because this model shifted the snow storm father north.
Check out the lows in the teens and single digits after the snow early next week.
Snow Day Kit
Our ritual the night before a storm is finally in one kit. Maybe if more Maryland kids had this, the storm would reach us 🙂
This includes a very soft raglan Tee printed inside out with #FITF AND the check list,  #FITF spoon for under your pillow, ice cube tray with snowflake shapes, chalk, a #FITF wrist-band, a mini SnowStix, and a bag to carry it all in.
The introduction special price will end tonight.
This will also help us give a free Snow Day Kit to each of the Just In Power Kids.
FITF and SnowStix Available NOW
Keep In Touch Every Day
Click here to sign up for email alerts…. Be the first to hear the big news over the weekend
Also- Just in case you don't get the post on your social media feed
Please share your thoughts, best weather pics/video, or just keep in touch via social media
Related Links:
Winter Outlook
My Winter Outlook 2018-19: Multiple Nor'Easters and more snow
Interactive Snow Report
November 15 Snow Reports- Interactive Map Compared To My Forecast
Winter Snow And Top 5 Wet Years 
Snowfall Seasons at Beginning and End of Top 5 Wet Years In Baltimore
Related Winter Outlooks
Solar Cycle: When Sun Spots Are Low We Get More Snow
El Nino Modoki May Enhance Snow Chances
Sweet Spot: Hitting 70ºF on Halloween is followed by more winter snow
Will A Wet Summer Bring A Snowy Winter?
NOAA Winter 2018-2019 Outlook Explained: This Actually Supports Snow
Winter Outlook From Two Different Farmers Almanacs
Maryland Winters: Snowfall Maps and Baltimore Snow History 
Snowstix- We Need You To Measure Snow Too
We are giving 10% of each sale to Just In Power Kids: Providing FREE holistic care for pediatric oncology patients.