November 30 2018
A major earthquake was recorded 8 miles north of Anchorage Alaska. It was measured by USGS at 7.0 M at 12:29 PM EST; 8:29 AM local time, and there has already been a 5.8 M aftershock. This area was in the dark as the sun rises around 10 AM this time of year. A tsunami warning was triggered, but most of the city of Anchorage is 1`00 Ft above sea level. See the images below.
This was strong enough to sway buildings and close the airport.  They are reporting road damage outside of their terminals. Images and video are starting to flood social media.
Video: Cracked Roads
7.2 earthquake here in Anchorage, Alaska. This is a video my dad took from the Minnesota exit ramp from international. ?? pic.twitter.com/1yOGj3yz9q

— sarah m (@sarahh_mars) November 30, 2018
This is one of many cracked roads in the region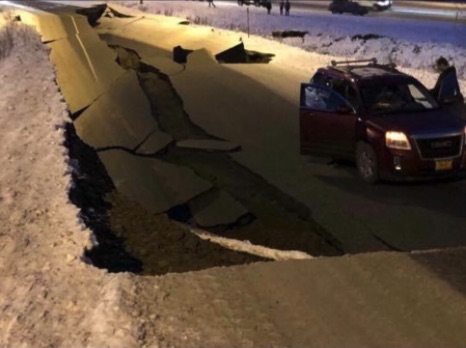 Video
Alyson Petrie, student in school recorded this as it was happening
Earthquake just happened right now i 'm actually shaking pic.twitter.com/PoZGOlJGWS

— Alyson Petrie (@AlysonPetrie7) November 30, 2018
The KTVA Newsroom was a mess of damage after the quake
KTVA's newsroom felt the blow of the earthquake this morning. #anchorage #alaska #earthquake #weather pic.twitter.com/d1SaxriGw9

— Cassie Schirm (@cassieschirmtv) November 30, 2018
This triggered a local tsunami warning, but reading the reports it is not expect to be a Pacific wide event. While this map below does show the propagating wave, it is not expected to cause problems in Hawaii or the US west coast.
Tsunami Warning in Effect for;

 * COASTAL AREAS OF COOK INLET AND SOUTHERN KENAI PENINSULA IN
   ALASKA


For other US and Canadian Pacific coasts in North America, 
the level of tsunami danger is being evaluated.  Further
information will be provided in supplementary messages.

TSUNAMI INFORMATION STATEMENT NUMBER   1
NWS PACIFIC TSUNAMI WARNING CENTER EWA BEACH HI
739 AM HST FRI NOV 30 2018

TO - EMERGENCY MANAGEMENT IN THE STATE OF HAWAII

SUBJECT - TSUNAMI INFORMATION STATEMENT

THIS STATEMENT IS FOR INFORMATION ONLY. NO ACTION REQUIRED.

AN EARTHQUAKE HAS OCCURRED WITH THESE PRELIMINARY PARAMETERS

   ORIGIN TIME - 0729 AM HST 30 NOV 2018
   COORDINATES - 61.3 NORTH  149.9 WEST
   LOCATION    - SOUTHERN ALASKA
   MAGNITUDE   - 7.0  MOMENT

EVALUATION

 BASED ON ALL AVAILABLE DATA A DESTRUCTIVE PACIFIC-WIDE TSUNAMI IS
 NOT EXPECTED AND THERE IS NO TSUNAMI THREAT TO HAWAII. REPEAT. A
 DESTRUCTIVE PACIFIC-WIDE TSUNAMI IS NOT EXPECTED AND THERE IS NO
 TSUNAMI THREAT TO HAWAII.

THIS WILL BE THE ONLY STATEMENT ISSUED FOR THIS EVENT UNLESS
ADDITIONAL DATA ARE RECEIVED.
More Maps: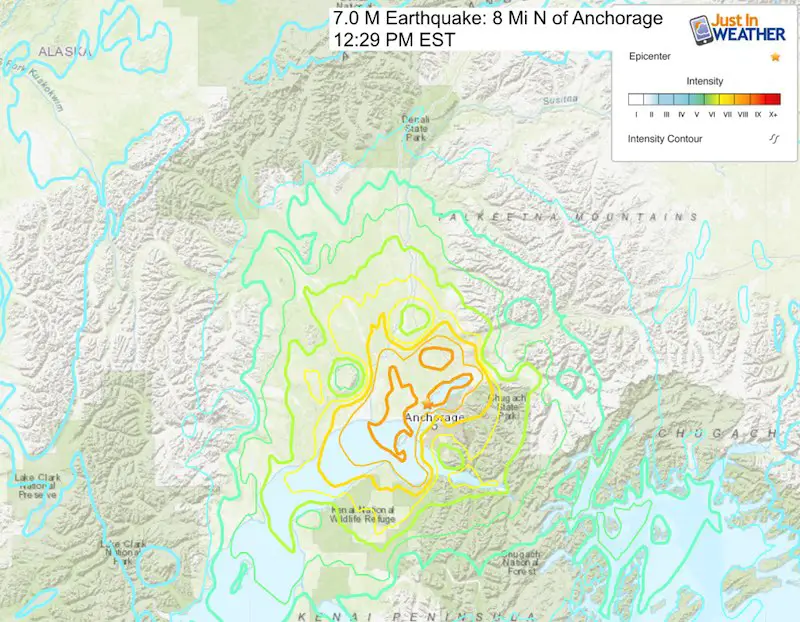 December 5th- FITF Day
Gather your friends and co-workers: Wear your #FITF gear to honor and celebrate this unique calendar holiday. This is the date almost every day last decade marked the first snow of each winter season.  I will have the history to show shortly.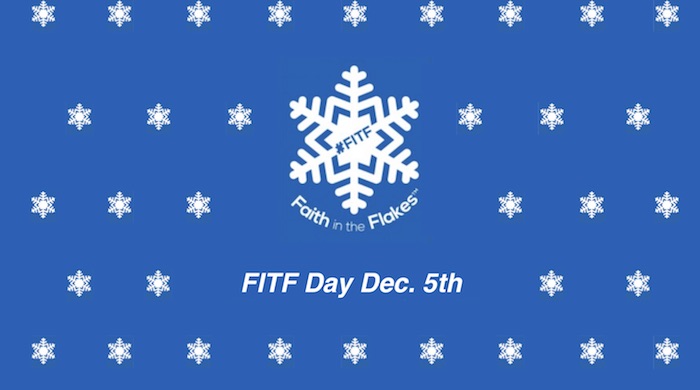 Keep In Touch Every Day
Click here to sign up for email alerts…. Be the first to hear the big news over the weekend
Also- Just in case you don't get the post on your social media feed
Please share your thoughts, best weather pics/video, or just keep in touch via social media
Related Links:
Winter Outlook
My Winter Outlook 2018-19: Multiple Nor'Easters and more snow
Interactive Snow Report
November 15 Snow Reports- Interactive Map Compared To My Forecast
Winter Snow And Top 5 Wet Years 
Snowfall Seasons at Beginning and End of Top 5 Wet Years In Baltimore
Related Winter Outlooks
Solar Cycle: When Sun Spots Are Low We Get More Snow
El Nino Modoki May Enhance Snow Chances
Sweet Spot: Hitting 70ºF on Halloween is followed by more winter snow
Will A Wet Summer Bring A Snowy Winter?
NOAA Winter 2018-2019 Outlook Explained: This Actually Supports Snow
Winter Outlook From Two Different Farmers Almanacs
Maryland Winters: Snowfall Maps and Baltimore Snow History 
FITF and SnowStix Stores are now OPEN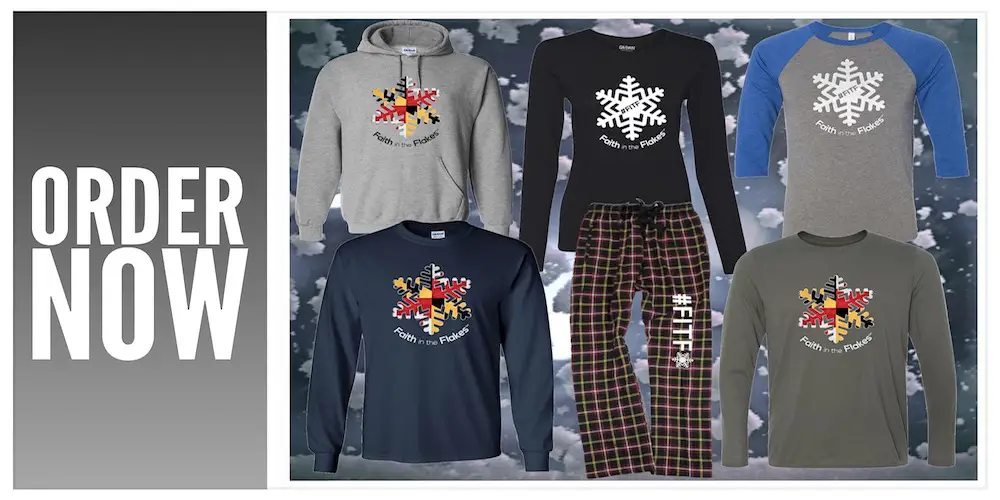 Snowstix- We Need You To Measure Snow Too
We are giving 10% of each sale to Just In Power Kids: Providing FREE holistic care for pediatric oncology patients.