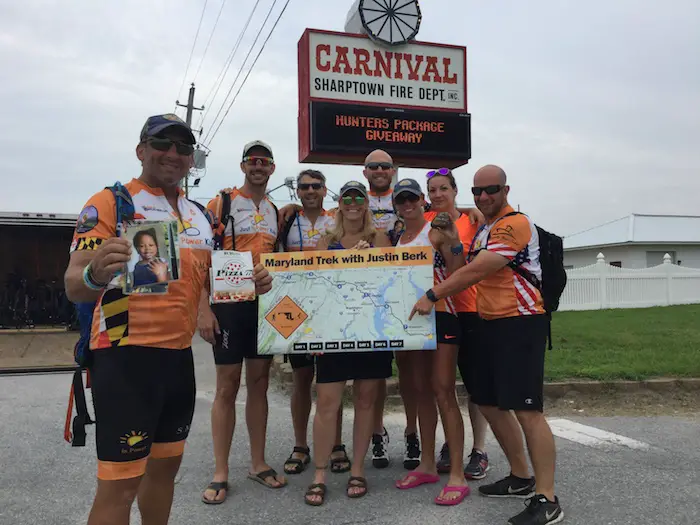 Saturday August 11 2018
It is a Saturday morning in the lower corner of Maryland and I am trying to gather my thoughts about the week that has just passed before we finish this afternoon in Ocean City. To call it an emotional roller coaster would be an understatement. Exhausting and exhilarating with everything in between. I LOVE every one of our team. This is the first time I had 4 people do the entire week in addition to those joining for a day or two. That swells my heart with so much joy! Plus the added meaning of how the numbers connect us today. Pi and 14 were big factors with Brooke's mom. Teammate Jacki has a Pi tattoo and we had dinner ordered in last night from Pizza Pi. See more below.
What these people sacrificed this week has not been conveyed best in our photos and posts.  We have had fun supporting each other through the stress on our bodies, sweat, blisters, and even a rash.  Shannon and I had trouble with our own cars, and even lent vehicles from friends to help us get through this on time. The personalities, photos, and video from Larry and Tim need to be shared. I pledge to do that following this event and I hope you take the time to learn more about the true essence of our trek and our group.  Maybe find a way to join our growing team next year.
I get that there has been a limitation from Facebook on the reach so at times 90% of my followers did not get to see a post. That has been a drawback. But we have has such support, like that from our Power sponsor Smyth!  That relationship has more depth to it and we will share after the trek ends.  I can't thank them enough.
Track us live on our Maryland Trek page. Please see the kids we honored below.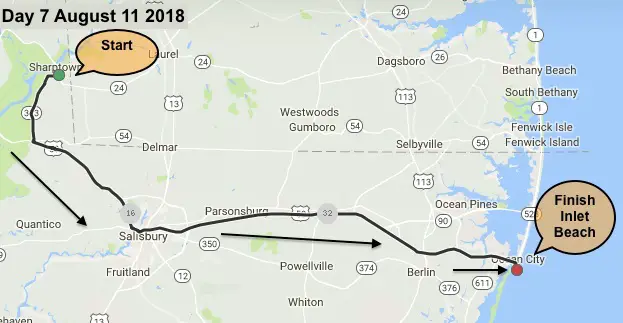 Brooke
Brooklynn, affectionately known as Brooke is a 5 year old fighter. She was diagnosed with T cell leukemia on March 15, 2017 at the tender age of 3. Brooke is being treated at Sinai Hospital of Baltimore by the wonderful Dr. Aziza Shad and the oncology team. She is about halfway through her treatment with an end of treatment date for July 26, 2019. Cancer took a lot from her but it gave her so much more. We are lucky, even battling cancer. Yes we are lucky
She has had to undergo systemic chemotherapy injected regularly and take a host of medications daily with the goal of treatment being to bring about a remission.
She has been more sick than healthy in her short life and that has come with so many effects. She starts Kindergarten in the fall and will still have to manage treatments while adjusting into normal childhood life.
Brooke comes from a family centered in strength and love and the lessons learned from this journey thus far have changed the trajectory of their lives forever.
Pi and 14
I started Maryland Trek in 2014 with a collection of signs in the number 14. I wrote this article on it for my first trek, and it has continued to prove itself each year as a signal that I was doing the right this.  Meeting with Brook and her mom Brittany brought this up when the date 3/14 and the room 3114 were connected to her diagnosis. She saw 14 as a negative number, but I shared my view and we found common ground as seen in my story linked below.
The thing is, this trek started again with 14.
Our dinner expense for the first 3 nights AND breakfast wth Shannon to start Day 3 all had the number 14 in them. I will post the collection of receipts later.  Then I found out that our teammate Jacki has Pi tattooed on her wrist. She said it's because she is irrational, but I think she is just awesome!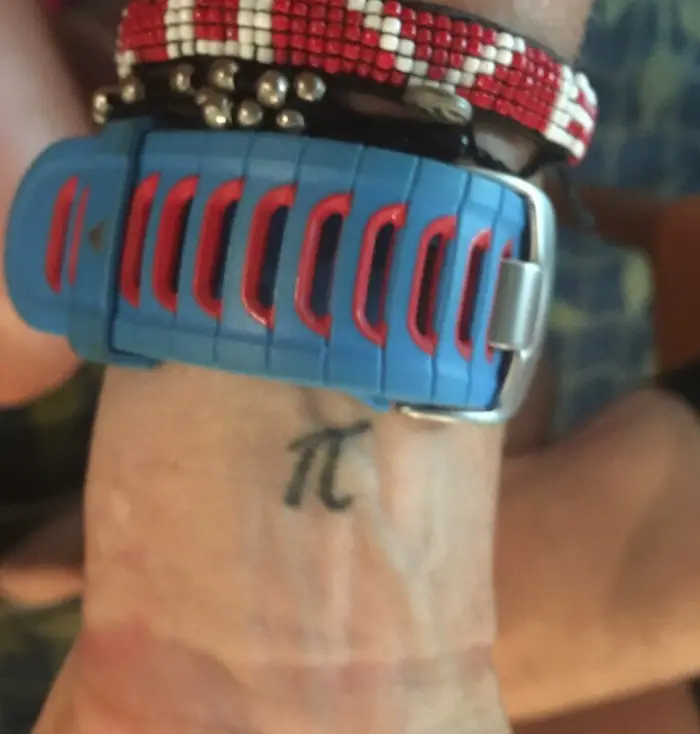 Last night, our last hotel stay together, this was the menu for where we ordered dinner.  You may just a coincidence, but we see a connection. We are supposed to do this and we made a bond to inspire Brooke, Brittany, and all of the families honored in Just In Power Kids.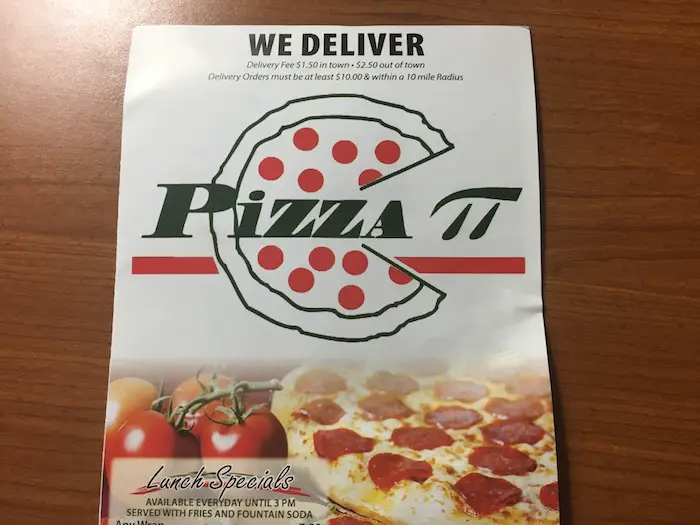 How the number 14 connected me with this Brooke's mom in the most unlikely way
Our goal: Develop a network of holistic, integrated wellness practitioners. Then pay for kids to be treated in and up to 5 years post cancer treatment. Every $500 will fully fund all treatment for 1 kid.  Every penny goes to our programs!
Maryland Trek 5 August 5 – 11 2018
329 miles hiking and biking in 7 days
To provide free integrated wellness programs for kids in and post cancer treatment

Power Sponsor of Maryland Trek 5:

This Year's Power Kids
Day 1 – Cade C
Day 2 – Nicholas
Day 3 Ariella Stein
Day 4 Mya-Bee
Day 5 Ella, Claire, and Kids Trek Too
Day 6 Cade W
Day 7 Brooke
Related Stories:
Please share your thoughts, best weather pics/video, or just keep in touch via social media
Keep In Touch Every Day
Click here to sign up for email alerts…. Just in case you don't get the post on your social media feed
Shine On
Proceeds from all sales go to Just In Power Kids. Click the image to shop and show your support.
Get the award winning Kid Weather App I made with my oldest son and support our love for science, weather, and technology. Our 3 year anniversary of the release and our contribution to STEM education is this November. It has been downloaded in 60 countries, and works in both temperature scales. With your support we can expand on the fun introduction to science and real weather.