Thursday February 15 2018
Officially Baltimore hit 69ºF today, but there were plenty of lower 70s just inland to the west and north. Tonight we are watching some heavy rain sliding across southern Pennsylvania, which actually had some lightning farther west in the mountains. This is along a cold front that will briefly send in colder air and help develop our winter storm over the weekend.
The short version of the story is this:
Tonight: Rain
Friday: Rain with falling temperatures from morning highs
Saturday: Chilly with snow and a wintry mix developing during the afternoon and evening
The amount of snow has been a hot topic and I do not want to feed into the hype. While some computer models have spit out large numbers, we need to consider the warm ground and that temperatures will be near or above freezing for much of the event. So not all of the flakes that fall will lay and stay (stickage). Those that do even in the colder locations will then have heavy wet snow compact on itself.
Below is my look at the high impact areas and marginal areas from the snow.  Compare that to snowfall maps from the National Weather Service and a few computer models. I will make my first call for snowfall on Friday.
Rain Timeline Tonight Into Friday
The rain as of post time has been a little farther south than this model suggests.  That does not make much of a difference for this event, but any error or shift for the weekend snow could make a big difference.
—> slider
[metaslider id=58023]
Falling Temperatures
Skipping To Saturday
Snow Timeline
I do not have an hourly timeline yet… nor would I trust one this far away. The basis here is that snow or a windy mix will begin during the late afternoon and evening of Saturday. We will have temperatures above freezing, so stickage should not be an issue right away. The heaviest snow (or mix) will be between 8 PM and midnight. The storm should pull away shortly after midnight and be gone by Sunday morning.
—> slider
[metaslider id=58016]
There has been some suggestion for the snow to shift a little south, like the rain tonight. If that is the case, it will still have to deal with the marginal freezing line.
Temperatures at 1 AM Sunday
Notice the freezing temperatures line up with the normally colder Northwest Suburbs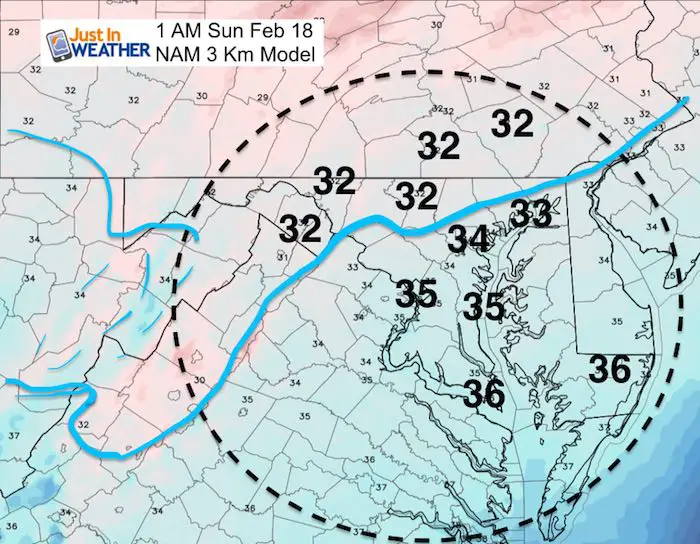 My Best Call For The Snow Impacts
Snowfall Maps from NWS compared to a few models are below.
I still don't trust the amount of snow falling all measuring up. There will be melting and even where the snow sticks, some will compact due to high water content.  I will post my first call for snowfall on Friday. Here is where I see the most likely impacts.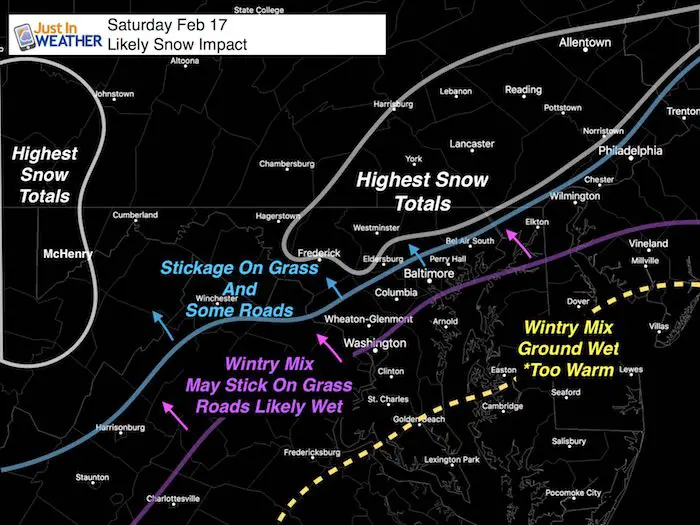 L❄️VE Snow ❤️
Over $5,000 has already been raised. THANK YOU!  This campaign is still going on…
My Fiancée Shannon is showing off her design for our L❄️VE Shirt.  Proceeds help the start-up of our new wellness program for Pediatric Oncology Patients. The big announcement is just two weeks away.  Click here or on the photo to see more…
Multiple Styles: Ladies Performance, Unisex, Kids, and two types of Hoodies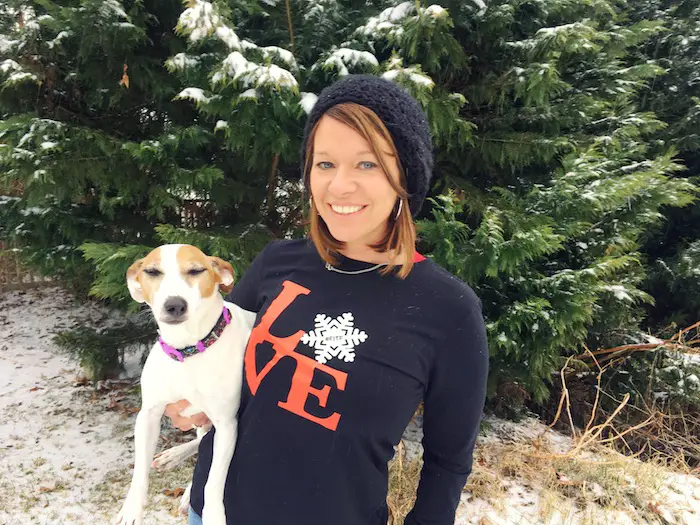 Snowfall Forecast Maps
National Weather Service Regional Zone Maps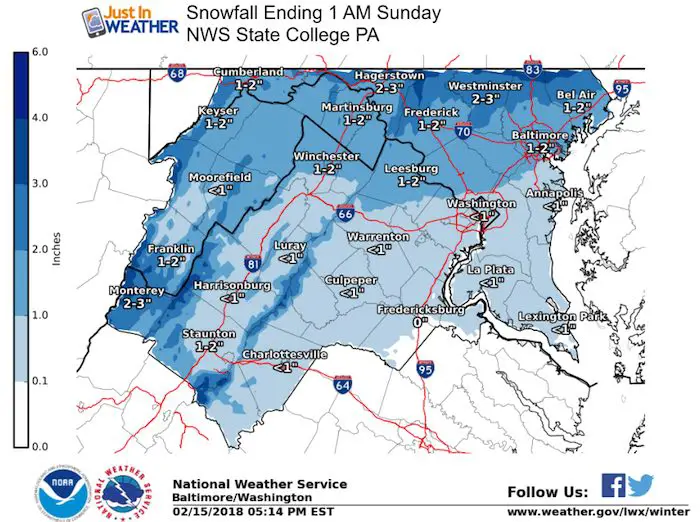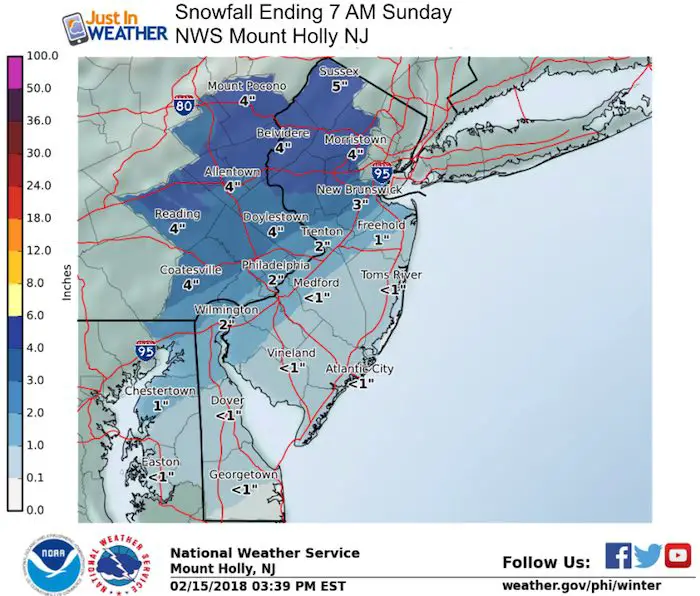 Snowfall Forecast: Computer Model Comparisons
The Canadian and GFS Models are similar, just a slight adjustment of the focus for the snow. I think the 1 to 3 inch range is reasonable. Yes, we can get snow busts in a late season snow, but I still need to respect the warm ground and air temperatures barely freezing in the top snow zone.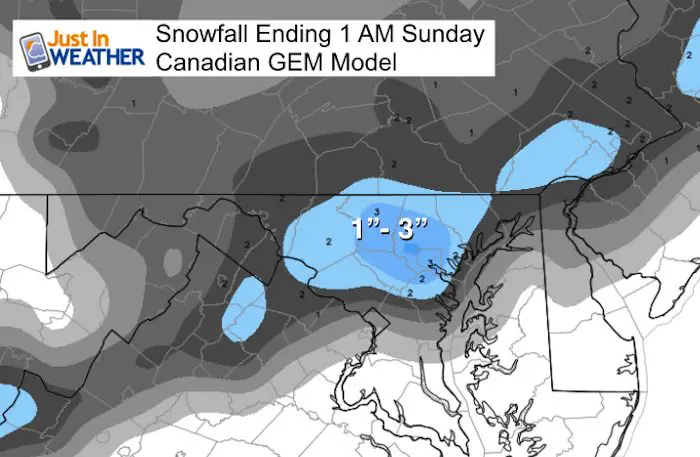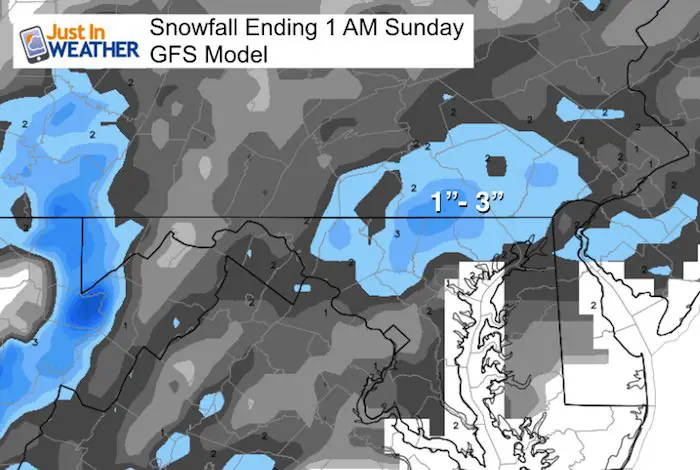 I saved the most snow for last… Because I do NOT agree with this. The NAM 3 Km tends to over play precipitation. This is one of the reasons some other forecast reports have high numbers. I prefer not to go to the high number since we tend to lock on the top number and it is hard to pull back.  The reason I am showing this is mainly for the regional perspective. Despite the top numbers in the purple shading, that is the region this model sees the top snow accumulation.
This is the model I showed above with the temperatures above. I still see flakes wasted due to melting for at least part of this event. 
Please share your thoughts, best weather pics/video, or just keep in touch via social media
Keep In Touch All Winter
Click here to sign up for email alerts…. Just in case you don't get the post on your social media feed
Get the award winning Kid Weather App I made with my oldest son and support our love for science, weather, and technology. Our 3 year anniversary of the release and our contribution to STEM education is this November. It has been downloaded in 60 countries, and works in both temperature scales. With your support we can expand on the fun introduction to science and real weather.
Snowstix- We Need You To Measure Snow Too
We are giving 10% of each sale to programs that benefit pediatric oncology patients.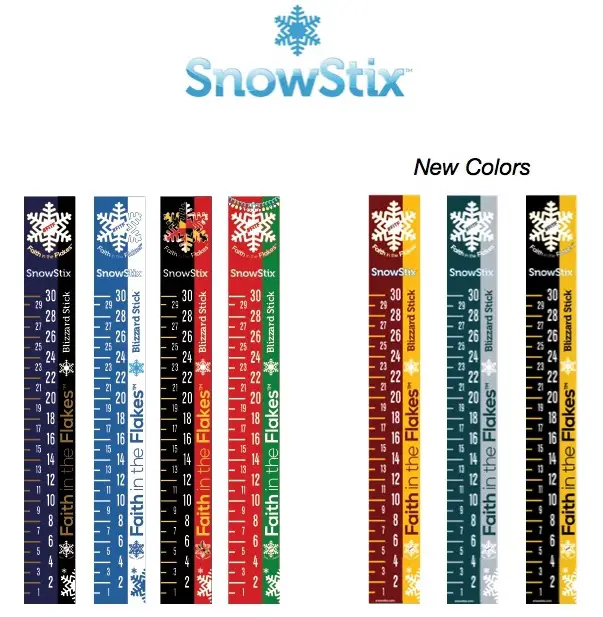 FITF Gear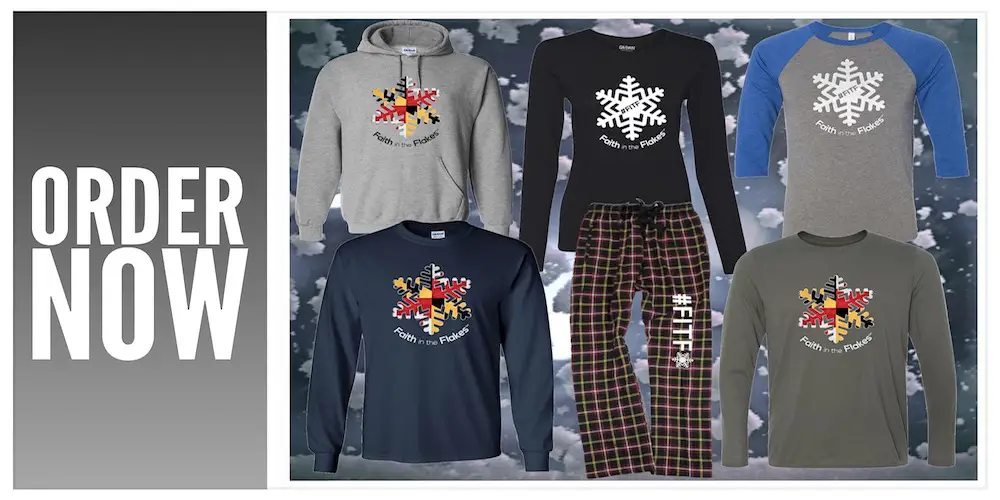 Keep In Touch All Winter
Click here to sign up for email alerts…. Just in case you don't get the post on your social media feed
Also See:
My Winter Outlook 2017-2018 for more snow
La Nina Formed: What it could mean to our winter
NOAA Winter Outlook: Not The Best But Not The Worst For Snow
Two Farmers Almanacs Winter 2018 Outlooks
Winter Weather Folkore: Suggestions from Animals and Crops
First Frost and Freeze Dates For Maryland (southern PA and northern VA)
My Preliminary Winter Outlook Notes
Low Snow Winters In Baltimore: To Repeat Or Not Repeat
NOAA Ranks Blizzard 2016 4th Worst Snowstorm On Record
Blizzard 2016 Record Top Snowstorm: Area Totals
Extreme Weather of 2015 balanced out on both ends