February 14 2018
By now you may have heard that we could possible have snow this weekend. It isFebruary and heading in to Presidents week, so that should not be a surprise. But after getting close to 70ºF Thursday, that does seem like an abrupt change. That alone throws some skepticism into this event, but I do believe we will have some snow. I love snow as much as anyone, but I do have my reservations rather than going full steam on this. Please check out these storm animations and see the still images with my thoughts below.
Please note: This will be a spring like storm. That means marginal temperatures and wet snow. That means it will have low liquid to snow (fluff factor) ratios. Combine that with warmer ground and the amount of stickage and accumulation is likely to NOT reach what some models are showing.
So it is from experience that I do not lock on snow amounts early. It is easy to see a high number, but hard to pull back from it. I do NOT trust the models and do see flakes being wasted to melting and compacting. But, I do see snow… for some of us.
Timing: This looks like a Saturday night into Sunday morning event. Likely lasting about 12 hours or less.
Canadian Storm Animation
This model is colder and in line with the European track.
GFS Model Animation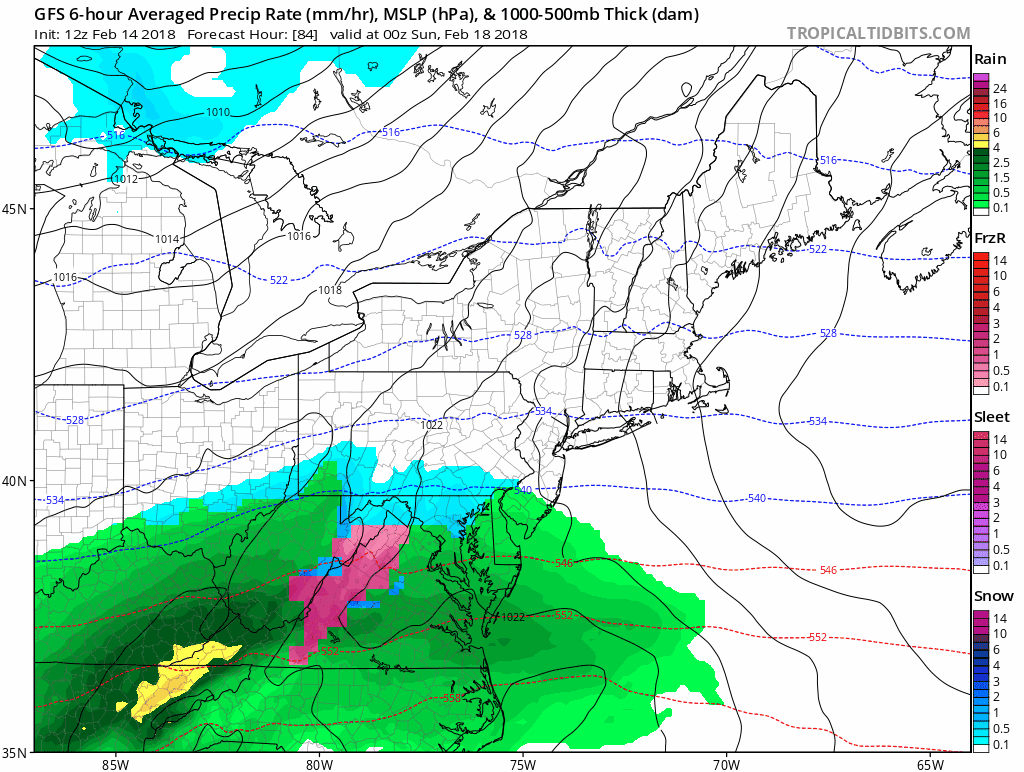 Let's look a little closer at the GFS Model
I have chosen the middle of this event at 1 AM Sunday to analyze:
Jet Stream:
There isn't much cold air in place.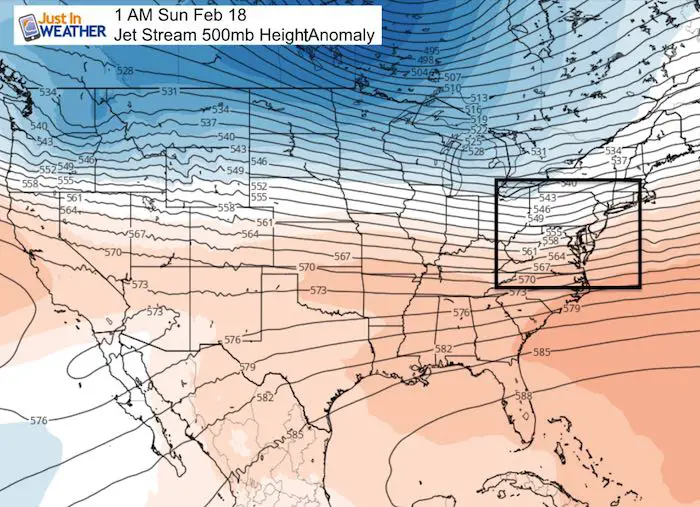 Mid Level Temperatures at 850 mb (5,000 Ft)
This storm will need to generate its own cold air by dynamic cooling.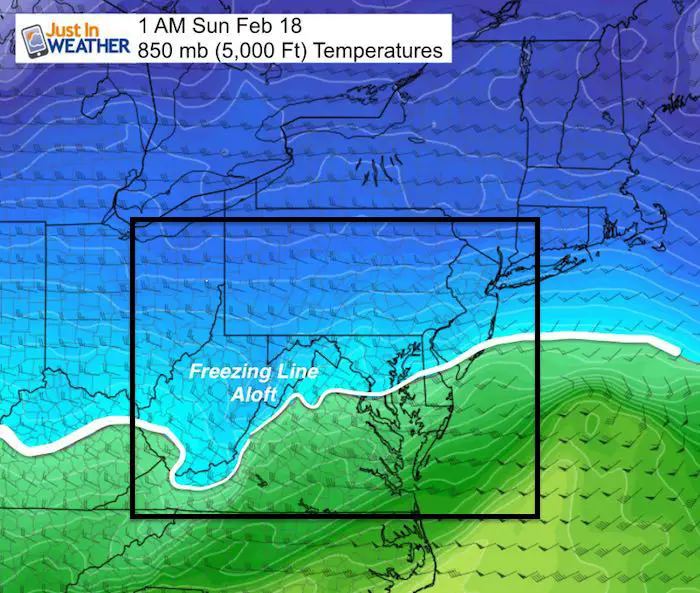 Storm Track
The Low Pressure appears to stay south and push quickly offshore. This may limit the southeast wind I mentioned earlier today. While we see a snow line at 1 AM across Washington and Annapolis, that is only half of the story…
See the surface temperature below.
L❄️VE Snow ❤️
Multiple Styles: Ladies Performance, Unisex, Kids, and two types of Hoodies
My Fiancée Shannon is showing off her design for our L❄️VE Shirt.  Proceeds help the start-up of our new program for Pediatric Oncology Patients. The big announcement is just two weeks away.  Click here or on the photo to see more…
Winter weather will return soon….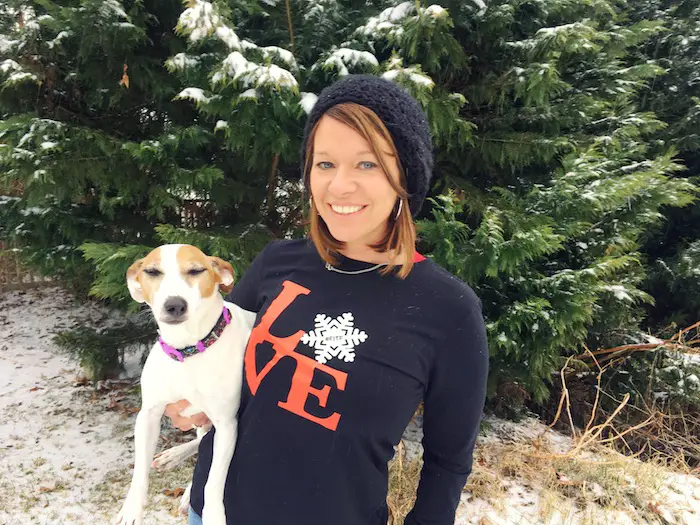 Surface Temperatures
This is part of the forecast some may be missing. While the computer models are available to many hobbyists and it is easy to look at how much snow they are projecting, it does not account for what may melt or compact on the ground.
We must consider that we will be in the 6os to near 70ºF Thursday and Friday. The ground will retain some of that heat.
While most of this snow event will fall overnight, that will help counter the warm ground since it doesn't have to fight the solar energy with daylight.
But, look at these forecast surface temperatures. They are ALL above freezing in our region… until close to daybreak. The 32ºF freezing line is barely closing in at the tail end of the event by daybreak in the northern/western suburbs.
Only near freezing by daybreak…
My thoughts:
I NEVER give snowfall amounts more than 60 hours ahead of an event. So Thursday night would be the time to legitimately discuss that. The warm ground and even surface air temperatures above freezing do not support the full amount by any computer model.
Please also remember that NO computer model has had a good winter. We have seen many last minute adjustments of events ( many shifting north).  So I can't bite any the precise track and snow line at this time.  What I can do is work off of climatology. That means the best chance to get snow and at least have it stick on the grassy areas would be in the normally colder inland suburbs north and west of Baltimore and Washington.
Seeing snow fall from colder clouds is likely overnight this weekend and I will be up with anyone else who wants to track…
Check back for my full forecast in the morning and perhaps my first call for snowfall map on Thursday night, which is still 2 days away from this happening.
Please share your thoughts, best weather pics/video, or just keep in touch via social media
Keep In Touch All Winter
Click here to sign up for email alerts…. Just in case you don't get the post on your social media feed
Get the award winning Kid Weather App I made with my oldest son and support our love for science, weather, and technology. Our 3 year anniversary of the release and our contribution to STEM education is this November. It has been downloaded in 60 countries, and works in both temperature scales. With your support we can expand on the fun introduction to science and real weather.
Snowstix- We Need You To Measure Snow Too
We are giving 10% of each sale to programs that benefit pediatric oncology patients.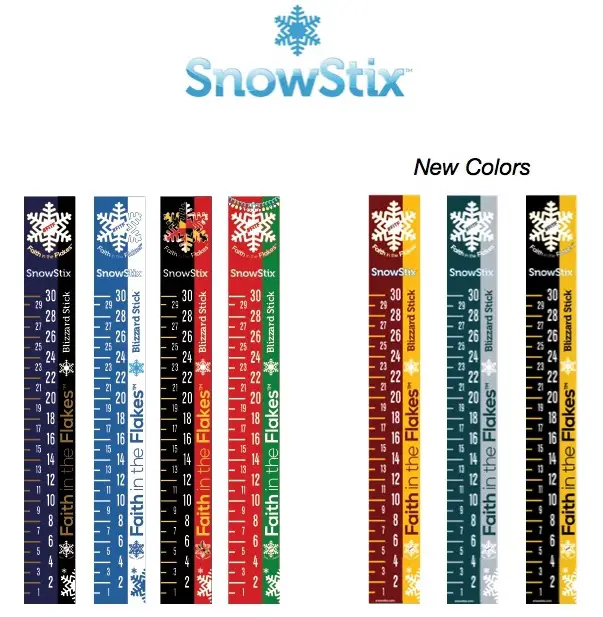 FITF Gear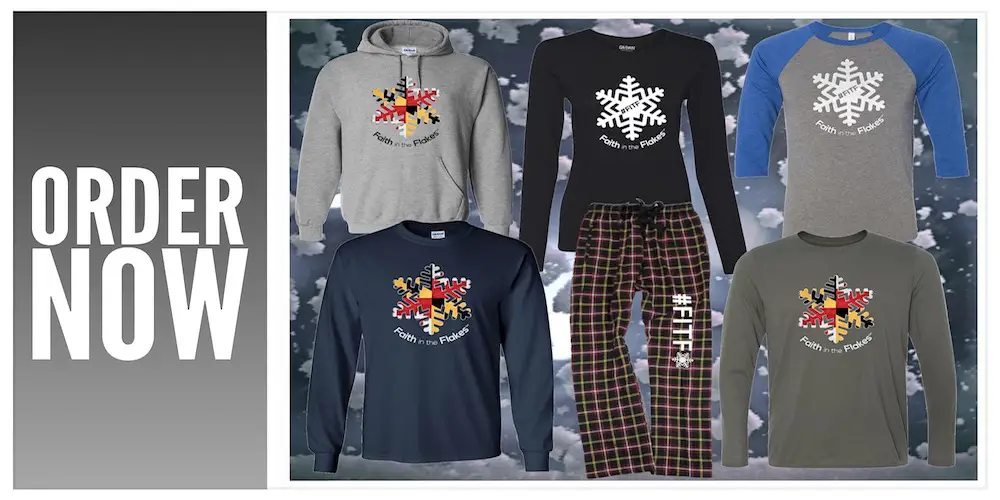 Keep In Touch All Winter
Click here to sign up for email alerts…. Just in case you don't get the post on your social media feed
Also See:
My Winter Outlook 2017-2018 for more snow
La Nina Formed: What it could mean to our winter
NOAA Winter Outlook: Not The Best But Not The Worst For Snow
Two Farmers Almanacs Winter 2018 Outlooks
Winter Weather Folkore: Suggestions from Animals and Crops
First Frost and Freeze Dates For Maryland (southern PA and northern VA)
My Preliminary Winter Outlook Notes
Low Snow Winters In Baltimore: To Repeat Or Not Repeat
NOAA Ranks Blizzard 2016 4th Worst Snowstorm On Record
Blizzard 2016 Record Top Snowstorm: Area Totals