Monday January 29 2018
The latest run of the High Resolution Rapid Refresh Model (HRRR) shows the cold front and the push of snow through most of our areas before sunrise. The ice remains that the ground is still warm and the sub freezing air (below 32ºF) will lag behind. The typically colder areas will have a chance for the initial wet pavement to freeze and perhaps get some stickage causing traveling issues with the morning commute and schools. But that will likely be confined to northern and western suburbs.
The timing and burst of snow in metro areas may have some roads and elevated bridges/overpasses get slick. This will be followed by a few hours of snow showers as the temperatures drop. But that will battle with daylight and most likely lead to wet roads.
This is a small event, just at a critical time before sunrise and during decision time for schools. Here is the latest timeline…
Snow Radar Simulation —> slider
Note: The snow will arrive earlier in the mountains (for my friends in Cumberland)… and will reach Cecil County just after sunrise. Their snow near North East will last longer, but will battle with daylight and likely have limited road stickage if any.
[metaslider id=57380]
Temperatures
Notice the onset of freezing air just west and north of Baltimore by 6 and 7 AM. This is where the road problems may be (Frederick, Mt Airy, Gaithersburg, Westminster to York PA)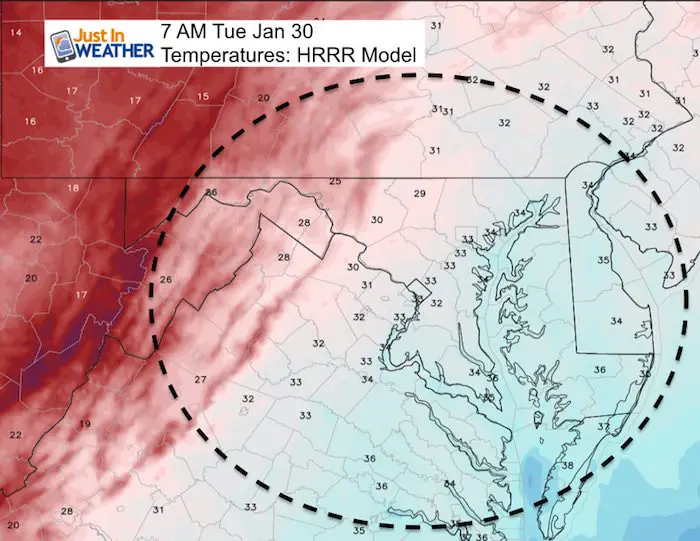 My SnowCast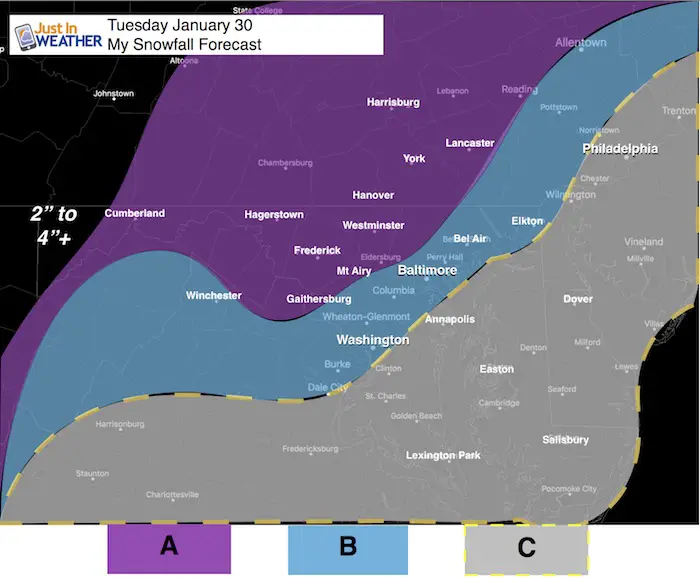 A:  Snow 1/2″ to 2″
Best chance for roads to get icy. This area will be colder with a little more snow allowing for a better opportunity to freeze the ground and get stickage. The hills and valleys will range in totals a bit. If there are school delays, it is more likely in this zone.
B: Snow Dusting to 1″
Marginal stickage on roads… Many will be wet, but some including elevated bridges and overpasses will briefly get slick between 6 and 9 AM.
This area will have the colder air arrive a little later after the snow arrives. Flakes will be wasted to more melting. This region has a lower chance for school delays,  but any speeding up of the timing will get more snow to fall in the dark hours and possibly slick up the ground sooner.
C: Snow Dusting On The Grass
This area is most likely to have wet roads.
Snowfall Forecast From NWS Regional Offices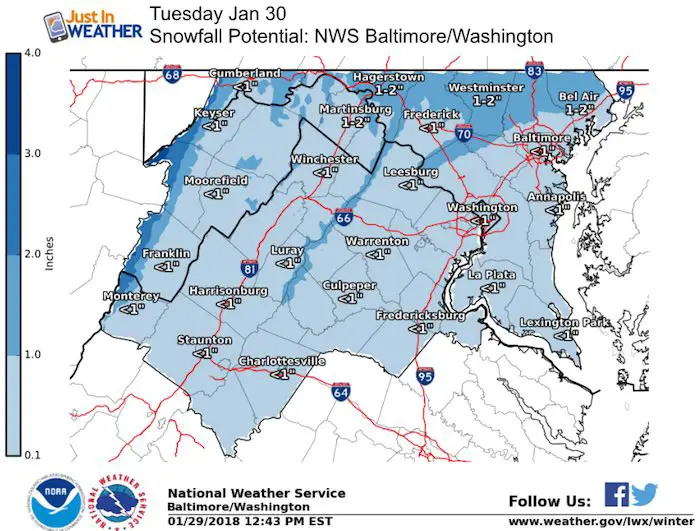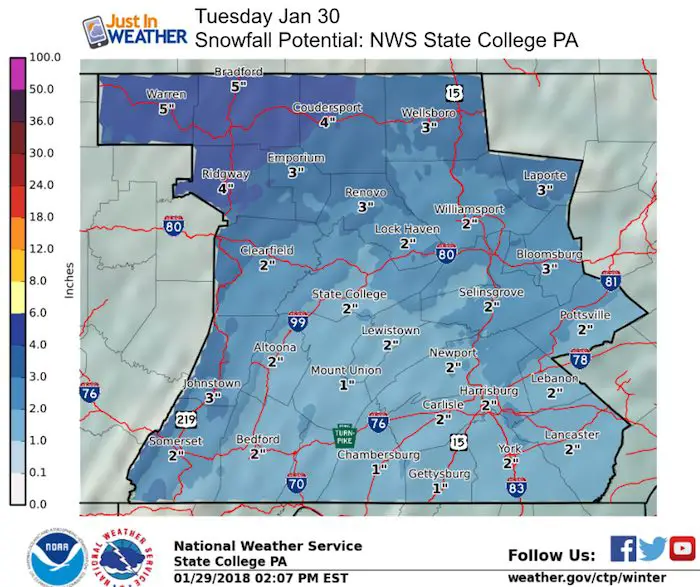 Keep In Touch All Winter
Click here to sign up for email alerts…. Just in case you don't get the post on your social media feed
May The Flakes Be With You- Limited Edition Shirt
Snowstix- We Need You To Measure Snow Too
We are giving 10% of each sale to programs that benefit pediatric oncology patients.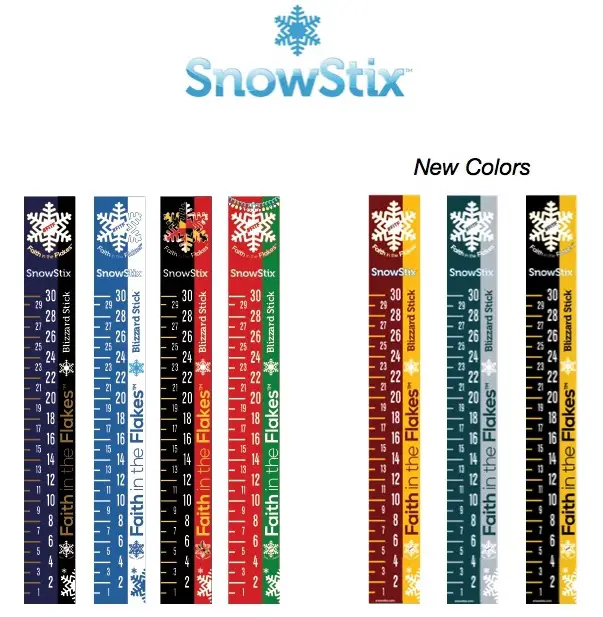 FITF Gear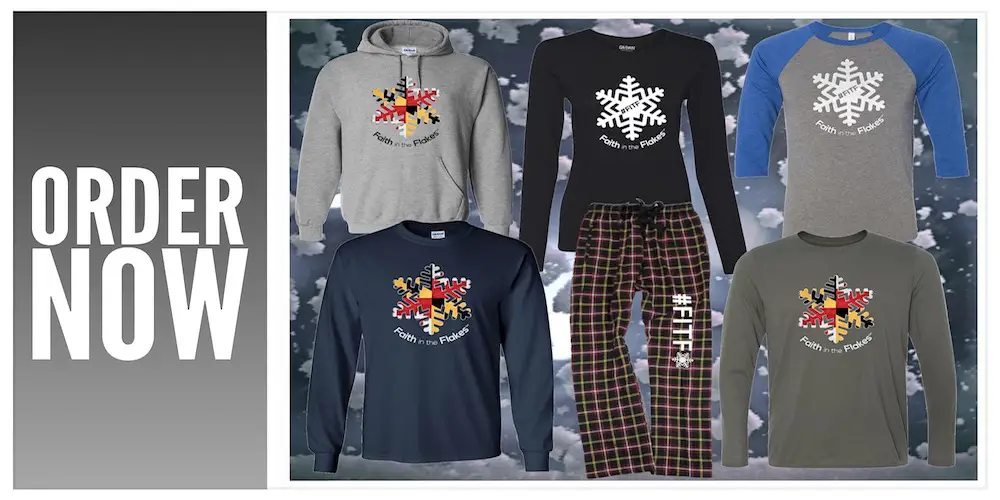 Please share your thoughts, best weather pics/video, or just keep in touch via social media
Get the award winning Kid Weather App I made with my oldest son and support our love for science, weather, and technology. Our 3 year anniversary of the release and our contribution to STEM education is this November. It has been downloaded in 60 countries, and works in both temperature scales. With your support we can expand on the fun introduction to science and real weather.
Keep In Touch All Winter
Click here to sign up for email alerts…. Just in case you don't get the post on your social media feed
Also See:
My Winter Outlook 2017-2018 for more snow
La Nina Formed: What it could mean to our winter
NOAA Winter Outlook: Not The Best But Not The Worst For Snow
Two Farmers Almanacs Winter 2018 Outlooks
Winter Weather Folkore: Suggestions from Animals and Crops
First Frost and Freeze Dates For Maryland (southern PA and northern VA)
My Preliminary Winter Outlook Notes
Low Snow Winters In Baltimore: To Repeat Or Not Repeat
NOAA Ranks Blizzard 2016 4th Worst Snowstorm On Record
Blizzard 2016 Record Top Snowstorm: Area Totals