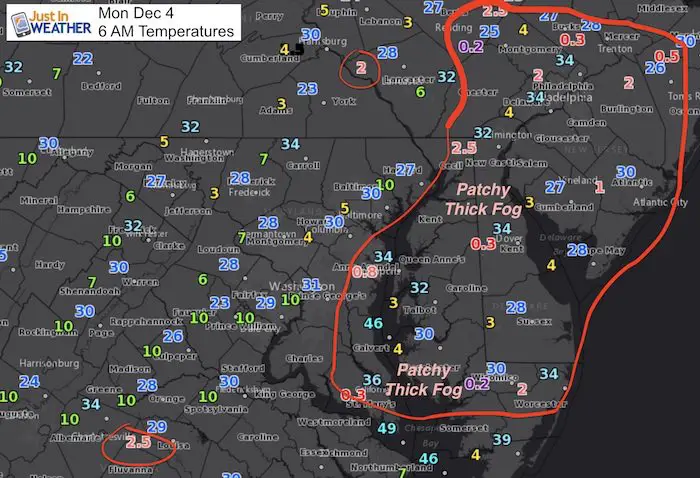 Monday December 4 2017
The clear sky that allowed for great viewing of the supermoon also allowed for maximum cooling. There is building moisture moving in ahead of the arctic front this week that has developed areas of thick fog. Since some areas have temperatures near freezing, this could make for some slick travel. The main foggy spots are on the Delmarva, but some valley locations inland could have visibility and scraping issues.  The next two afternoons will be mild, but rain moving in Tuesday afternoon will precede the arctic air that dominates the rest of the month.  While I do not support any major storms at this time, I do see the first snow flakes of the season this week very possible.
Reminder: Tomorrow – December 5th is FITF Day! To honor the first day of snow almost every year last decade, wear your Faith in the Flakes gear and take some pics to show our unity the love of winter. If you want to join in, see the apparel here or at the bottom of this post.
Stats For December 4
Normal High:  49ºF
Record High:  74ºF in 1982
Normal Low: 31ºF
Record Low: 13ºF in 1966
Snow Record: 7.8″ in 1957
Sunrise: 7:10 AM
Sunset 4:44 PM
The Big Story: Arctic Front On The Way
Here are two forecast animations showing first the temperature trend and then the surface weather into this weekend. The transition begins Tuesday and the cold air arrives Wednesday with the full force felt before the weekend.
Temperature Anomaly Animation
High Temperatures near 60ºF on Tuesday to the 30s this weekend.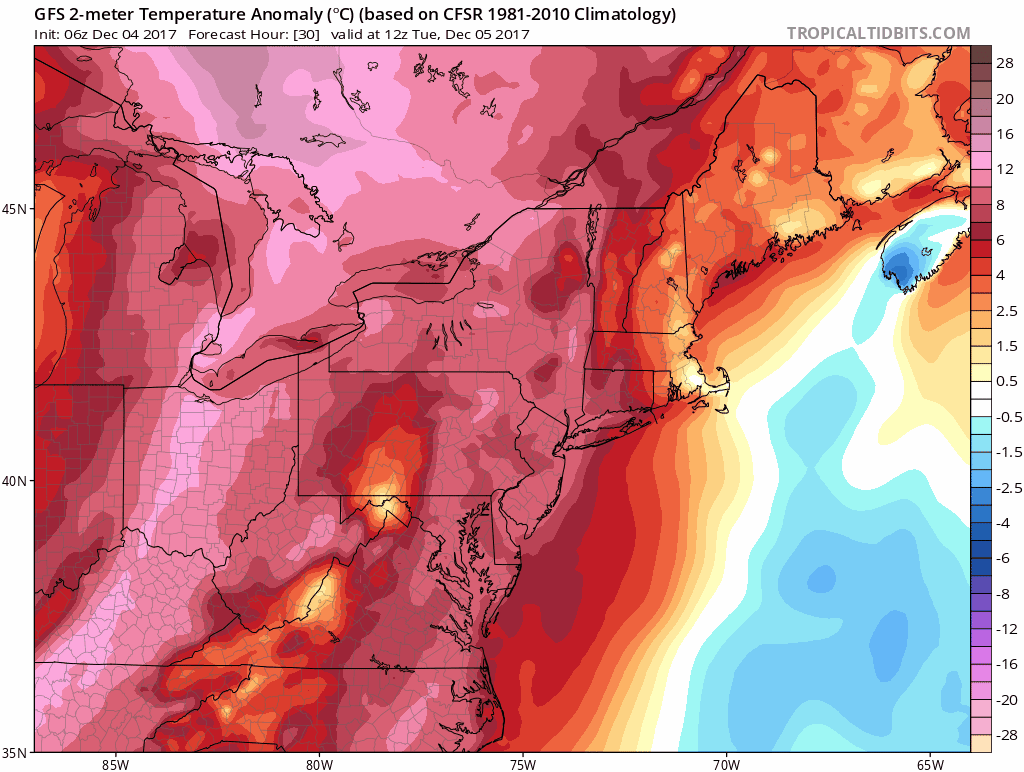 Jet Stream: Cold Core Arrives This Weekend
Rain and Snow?
This animation shows the GFS model bring in rain showers Tuesday, which could end with some snow flakes mixed in Wednesday morning. Nope! No stickage to worry about. But the system this weekend could bring in more organized flurries or snow showers.
See the still snapshots below and Temperature Outlook Below
Notes:
'Something' is going to try and form along coast on the arctic front. As of now, the energy does not seem to organize close enough.
I hesitate with this first winter event due to:
Lack of trust in model accuracy 5+ days away

Trend for systems to push east

Atmospheric pull farther off of the coast with tropical track I highlighted in my Winter Outlook.
Some flurries or snow showers will arrive in the next ten days: There are more disturbances the will swing through into next week.
Snowstix- New Colors in 30″ and 36″
We are giving 10% of each sale to programs that benefit pediatric oncology patients.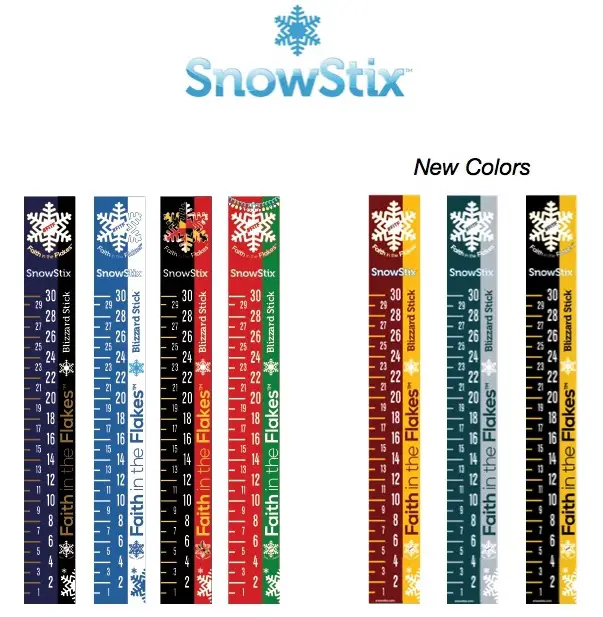 Still Snapshots
Rain arrives Tuesday afternoon, but the cold front swings through early Wednesday morning. The high temperature will be before sunrise. Some flakes could mix in with the least raindrops.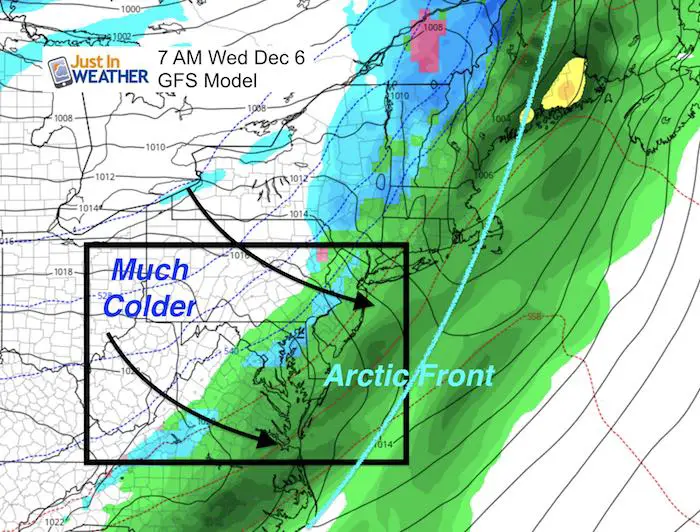 Weekend Coastal But Too Far?
Temperature Outlook
There are two models to compare here: Since I was showing the GFS above, that is posted first. Compare to the European temperatures that run even colder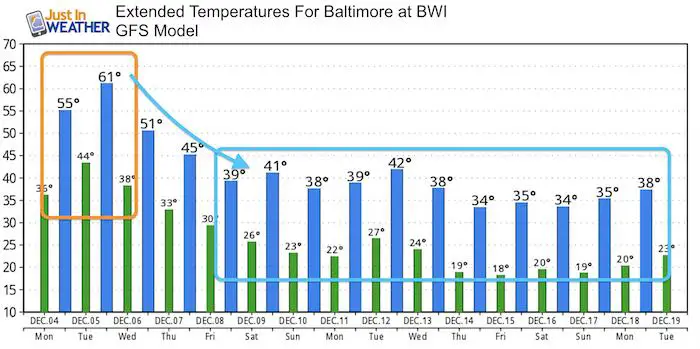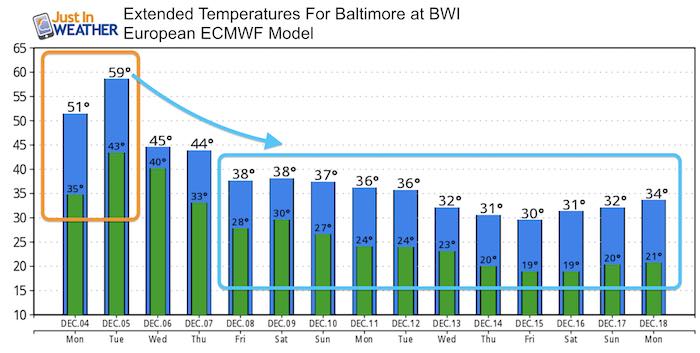 Faith in the Flakes Online Store
PJ bottoms still inside out- They have to be to help bring on the snow.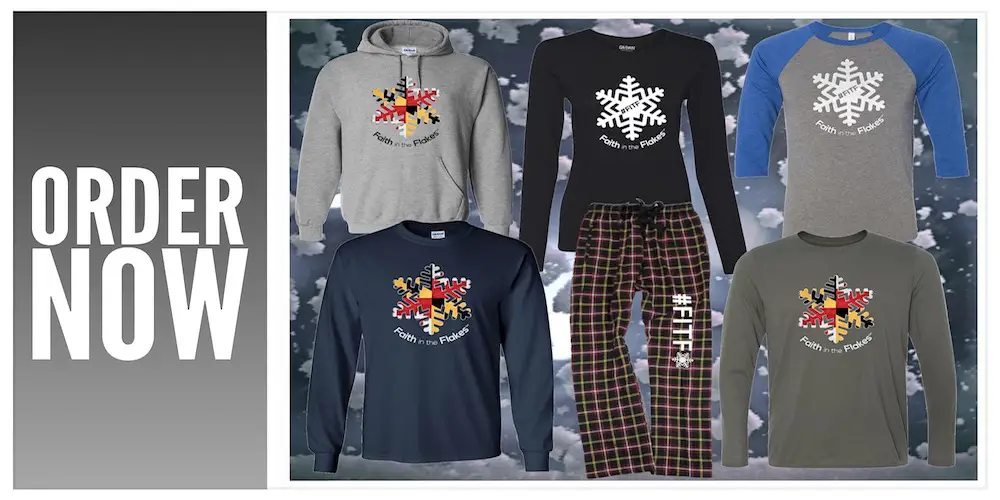 Get the award winning Kid Weather App I made with my oldest son and support our love for science, weather, and technology. Our 3 year anniversary of the release and our contribution to STEM education is this November. It has been downloaded in 60 countries, and works in both temperature scales. With your support we can expand on the fun introduction to science and real weather.
Please share your thoughts, best weather pics/video, or just keep in touch via social media
Also See:
My Winter Outlook 2017-2018 for more snow
La Nina Formed: What it could mean to our winter
NOAA Winter Outlook: Not The Best But Not The Worst For Snow
Two Farmers Almanacs Winter 2018 Outlooks
Winter Weather Folkore: Suggestions from Animals and Crops
First Frost and Freeze Dates For Maryland (southern PA and northern VA)
My Preliminary Winter Outlook Notes
Low Snow Winters In Baltimore: To Repeat Or Not Repeat
NOAA Ranks Blizzard 2016 4th Worst Snowstorm On Record
Blizzard 2016 Record Top Snowstorm: Area Totals
Extreme Weather of 2015 balanced out on both ends