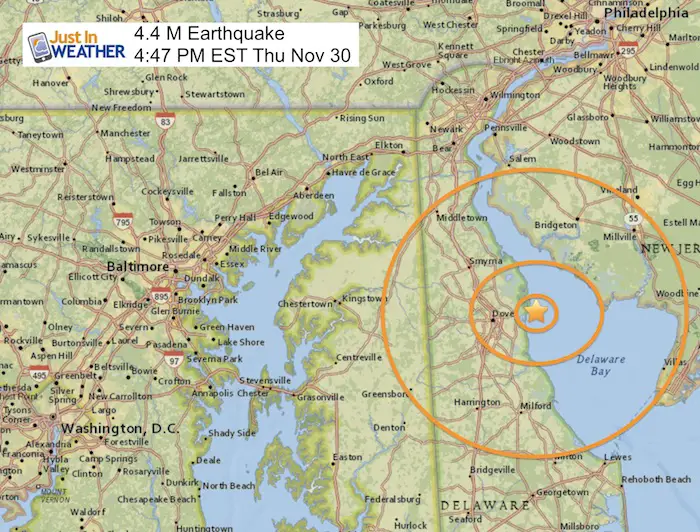 November 30 2017
Did you feel it? There was an earthquake near Dover, Delaware at 4:47 PM today. It was preliminary listed by the US Geological Survey as Earthquake M 4.4 11km NE of Dover Base Housing, Delaware at 4:47 PM.  This is not as strong as the M5.8 quake in central Virginia on August 23, 2011.
UPDATE: This was downgraded to M 4.1 by USGS but the reach was extensive. No reports of damage or injury, but some lost their power briefly.
Numerous reports through central Maryland as far as Baltimore and Owings Mills came to me saying the houses shook. Other reports were as far as Washington, DC and Richmond, VA to the south. On the north end it was felt in Philadelphia and New York.
According the USGS, the intensity was nearly the same just above a M 2.0 near the epicenter and 200 Km away (120 miles). The includes major cities of Baltimore and Philadelphia.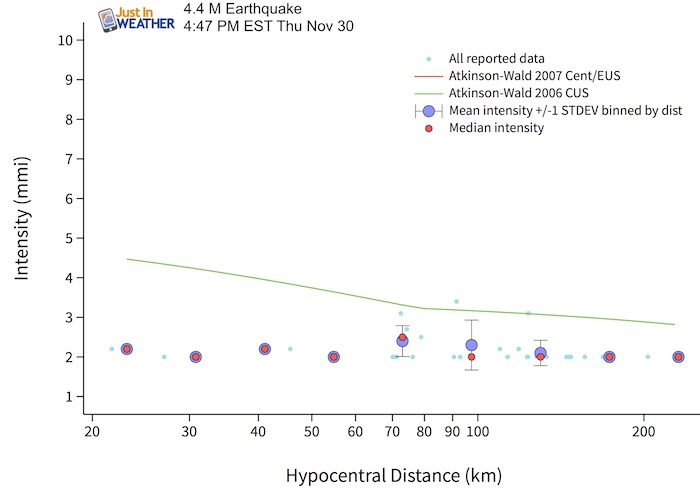 I am still gathering data. If you have anything to add, please share on the social media post where you first saw this. I should note that there is a super full moon this weekend and there is a theory that lunar cycles can increase the pressure on some fault lines leading to an increased chance of quakes.
Please share your thoughts, best weather pics/video, or just keep in touch via social media
Faith in the Flakes Online Store
PJ bottoms still inside out- They have to be to help bring on the snow.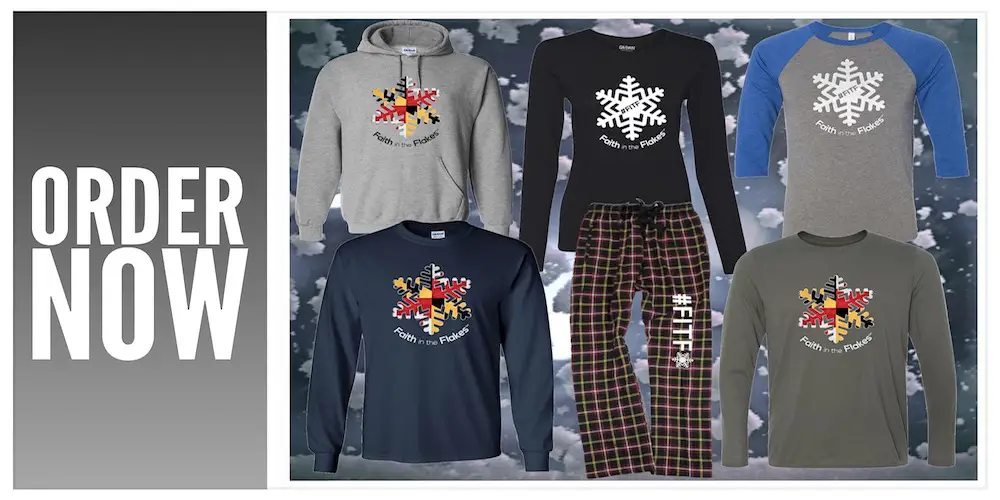 Snowstix- Ready For Delivery
We are giving 10% of each sale to programs that benefit pediatric oncology patients.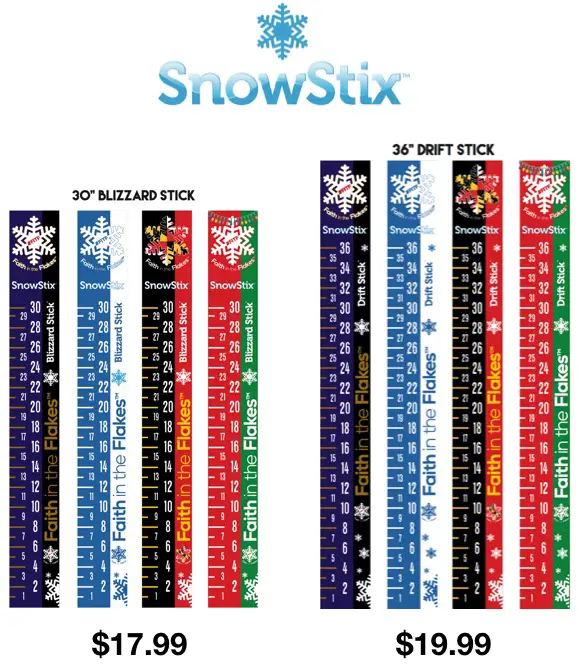 Get the award winning Kid Weather App I made with my oldest son and support our love for science, weather, and technology. Our 3 year anniversary of the release and our contribution to STEM education is this November. It has been downloaded in 60 countries, and works in both temperature scales. With your support we can expand on the fun introduction to science and real weather.
SnowStix Give-Away
To celebrate the start of winter, I am giving away FIVE SnowStix on December 1. Since social media does not always show you my posts, email is the best way to guarantee for you to see. Click here to sign up for email alerts. Sign up before 5 PM Friday December 1, 2017 and you (along with everyone already on the list) will be automatically entered to win a free SnowStix to measure snow this winter.
Also See:
My Winter Outlook 2017-2018 for more snow
La Nina Formed: What it could mean to our winter
NOAA Winter Outlook: Not The Best But Not The Worst For Snow
Two Farmers Almanacs Winter 2018 Outlooks
Winter Weather Folkore: Suggestions from Animals and Crops
First Frost and Freeze Dates For Maryland (southern PA and northern VA)
My Preliminary Winter Outlook Notes
Low Snow Winters In Baltimore: To Repeat Or Not Repeat
NOAA Ranks Blizzard 2016 4th Worst Snowstorm On Record
Blizzard 2016 Record Top Snowstorm: Area Totals
Extreme Weather of 2015 balanced out on both ends