Friday November 10
The arctic front is moving through this morning along with winds between 20 and 30 mph. Temperatures will continue to drop beyond sunrise and then struggle to recover as many will have trouble getting out of the 30s this afternoon. The Lake Effect Snow Machine is gearing up and the radar shows the snow reaching central PA. As is typical, the mountains break up the snow. The chance of any chance of flakes moving farther are limited by the wind direction. There could be a stray flurry, but I would be focused more on the cold air.  You don't have to strain your eyes to find that.
If you are ready for winter, the long range outlook supports a pattern that will sustain and early arrival of winter around Thanksgiving. The cold will hold that week, but we will have a warm up ahead of it. Also see the report on La Nina winters locally. Here is the breakdown. Reminder, we will have our hard freeze tonight and tomorrow morning. Also, Saturday is 11/11: Veterans Day (and my son's birthday). If you are familiar with 11:11 on a clock, I will be debuting something special to celebrate it.
Stats For November 10
Normal High:  59ºF
Record High:  75ºF in 1999
Normal Low: 38ºF
Record Low: 24ºF in 2003
Sunrise: 6:45 AM
Sunset 4:56 PM
Two Records Within Reach:
Friday November 10: Lowest High = 41ºF in 1933 *the high already occurred, but the afternoon will be colder
Saturday November 11: Lowest Min = 21ºF in 1973
Keep In Touch All Winter: Sign up for email updates on new posts
Since you may miss some posts via social media, click here for email alerts as a way to make sure you don't miss any.  *You may have to refresh that page once for your browser to clear out the images.
Temperatures and Wind Chills:
Reminder that winds will be gusting between 20 and 30 mph (higher at times). That will make it feel at least 10 degrees colder.
This Morning
This Afternoon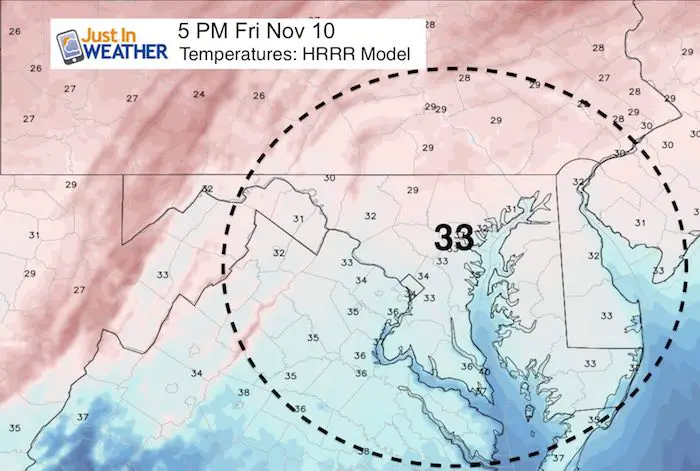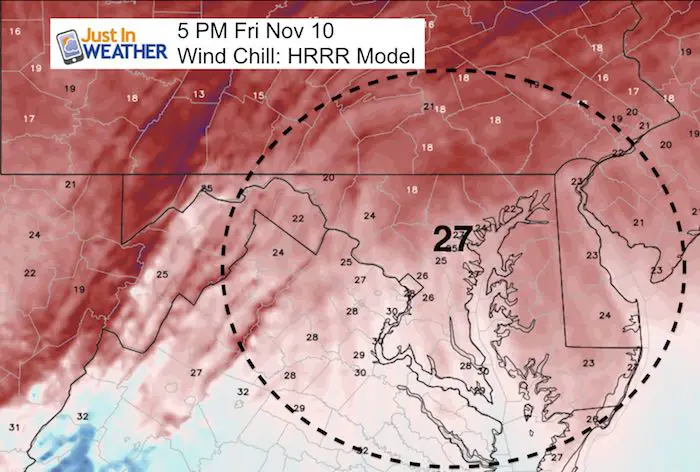 Saturday Morning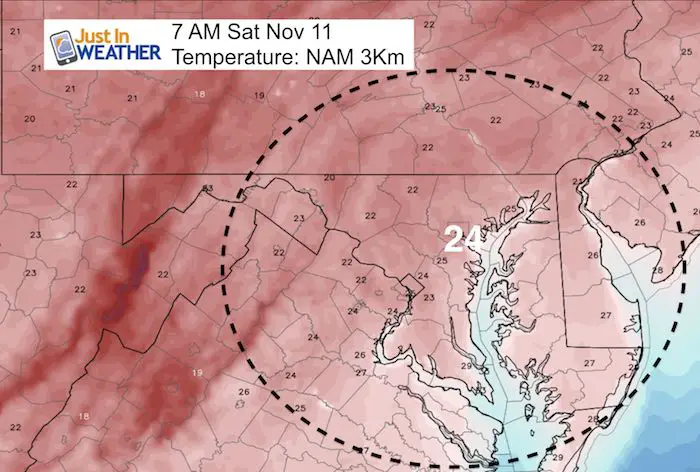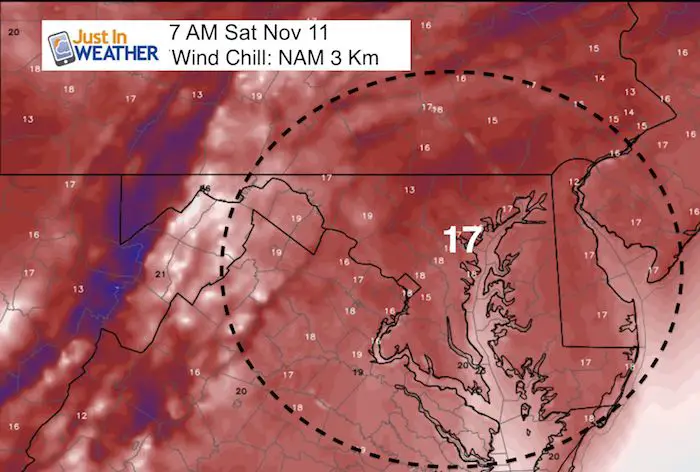 Outlook
Extended Outlook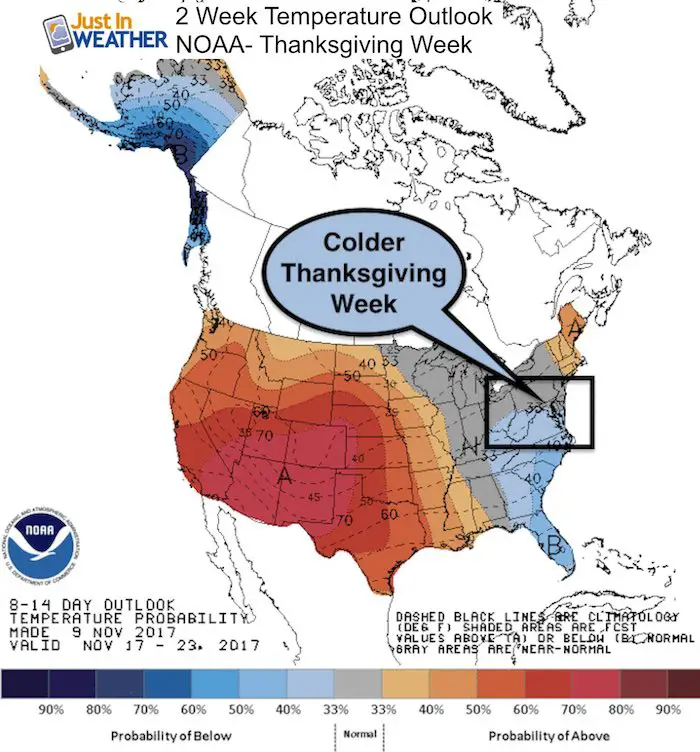 La Nina Declared: What It Has Brought To Winters Past
See the full report here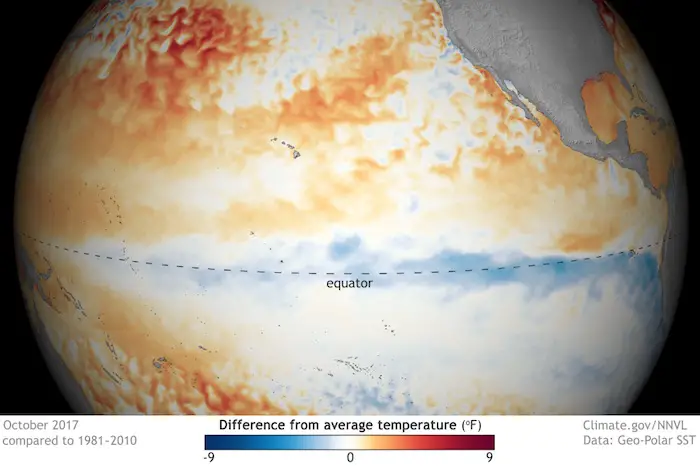 Snowstix- Ready For Delivery
We are giving 10% of each sale to programs that benefit pediatric oncology patients.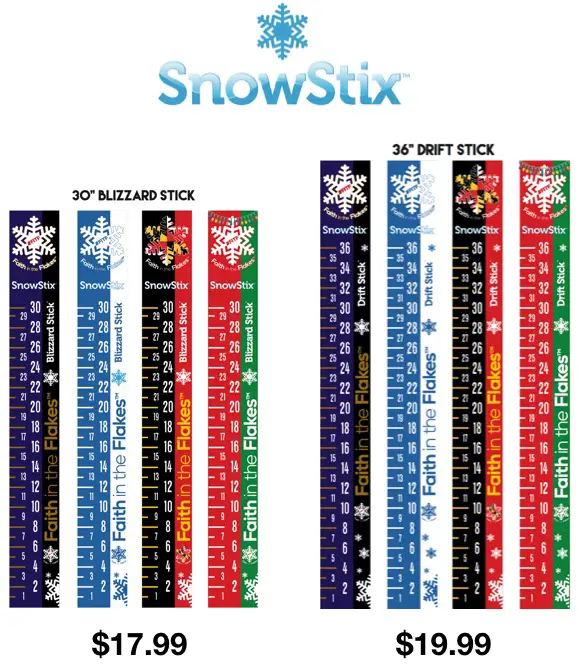 Faith in the Flakes Online Store Is Back Open By Popular Demand
PJ bottoms still inside out- They have to be to help bring on the snow.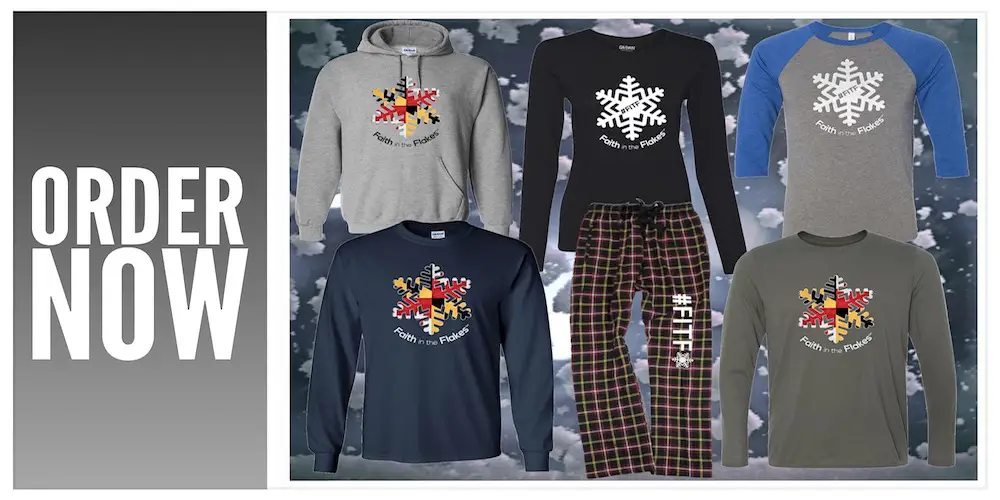 Get the award winning Kid Weather App I made with my oldest son and support our love for science, weather, and technology. Our 3 year anniversary of the release and our contribution to STEM education is this November. It has been downloaded in 60 countries, and works in both temperature scales. With your support we can expand on the fun introduction to science and real weather.
Please share your thoughts, best weather pics/video, or just keep in touch via social media
Winter Stuff
NOAA Winter Outlook: Not The Best But Not The Worst For Snow
Two Farmers Almanacs Winter 2018 Outlooks
My Preliminary Winter Outlook Notes
First Frost and Freeze Dates For Maryland (southern PA and northern VA)
NOAA Ranks Blizzard 2016 4th Worst Snowstorm On Record
Extreme Weather of 2015 balanced out on both ends