October 19, 2017
There is a lot of anticipation for this winter after such a poor showing of snow last year. The 3 inches in Baltimore compared with a long term average of 21 inches for a season placed it 5th on the list for least snowy winters. This report is one of a few winter outlooks that I want to share with you before publishing my personal winter outlook. Please keep in mind, this is not set in stone. Just one indication of what the next season could bring, or at least what direction it may lean in. While the indicators are here are not the best for snow, the La Nina outlook is exactly the same as last year. It will be tough to have another low snow winter (under 10 inches) again. So take this for what it is worth…
See the video report below.
From NOAA:
Forecasters at NOAA's Climate Prediction Center issued the U.S. Winter Outlook today, saying that La Nina is expected to influence winter conditions this year. The Climate Prediction Center issued a La Nina watch last month, predicting the climate phenomenon is likely to develop in late fall or early winter.  La Nina favors drier, warmer winters in the southern U.S and wetter, cooler conditions in the northern U.S. If La Nina conditions materialize, forecasters say it should be weak and potentially short-lived. This was exactly what they said last year as well.
La Nina Snow For Baltimore
While a weak La Nina is mentioned by NOAA in this report. A moderate La Nina historically can produce more snow.
Keep In Touch All Winter: Sign up for email updates on new posts
Since you may miss some posts via social media, click here for email alerts as a way to make sure you don't miss any.  *You may have to refresh that page once for your browser to clear out the images.
NOAA Breakdown
Precipitation
Near average for much of the Mid Atlantic 
Wetter-than-average conditions are favored across most of the northern United States, extending from the northern Rockies, to the eastern Great Lakes, the Ohio Valley, in Hawaii and in western and northern Alaska.

Drier-than-normal conditions are most likely across the entire southern U.S.
Temperatures
Warmer-than-normal conditions are most likely across the southern two-thirds of the continental U.S., along the East Coast, across Hawaii and in western and northern Alaska.
Below-average temperatures are favored along the Northern Tier of the country from Minnesota to the Pacific Northwest and in southeastern Alaska.

The rest of the country falls into the equal chance category, which means they have an equal chance for above-, near-, or below-normal temperatures and/or precipitation because there is not a strong enough climate signal in these areas to shift the odds.
SNOW LOVERS NOTE:
While there is a mention here of above average temps, that does not indicate rain. Just the overall pattern. It is possible to have colder storms and snow in a warm pattern. This could be missing other factors and may not be the moat accurate.
Don't give up hope.
FITF
The winter shirt and snowstix store will be open by November 1
The 2016 U.S. Winter Outlook (December through February):
VIDEO: NOAA's Mike Halpert explains the Winter Outlook for 2017-18 (NOAA)
Also See
Two Farmers Almanacs Winter 2018 Outlooks
My Preliminary Winter Outlook Notes
First Frost and Freeze Dates For Maryland (southern PA and northern VA)
NOAA Ranks Blizzard 2016 4th Worst Snowstorm On Record
Extreme Weather of 2015 balanced out on both ends
In the Cold (and pink) mood?
Trust in this Bust- Limited Edition Shirt
This is not a forecast, but a fundraiser for breast cancer research at BCRF- the highest rated cancer research charity. This soft Bella T-Shirt is to promote the strength of the 'good bust' and the heart that beats strong beneath it. Proceeds will be donated in honor of my mother Linda Berk, a 3-time breast cancer survivor. Click on the shirt image to join us.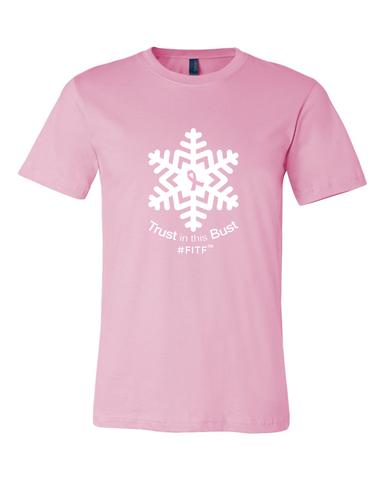 Get the award winning Kid Weather App I made with my oldest son and support our love for science, weather, and technology. Our 3 year anniversary of the release and our contribution to STEM education is this November. It has been downloaded in 60 countries, and works in both temperature scales. With your support we can expand on the fun introduction to science and real weather.
Please share your thoughts, best weather pics/video, or just keep in touch via social media