October 16 2017
Quite a change from the 70s the weekend and 80s the week prior. The cool air and afternoon slightly below average is just the leading edge of a chilly air mass filtering in to our region. With a clear sky and light wind, the temperature will drop a lot overnight. A Frost Advisory has been issued  between 2 AM and 9 AM Tuesday morning October 17.  This is when colder areas will be in the 30s and allow for ground temperatures to drop even lower and possibly develop frost. This is the time to protect sensitive vegetation. Bring in potted plants, and cover vegetables with a tarp or large garbage bags. Leaving a garden hose attached should be OK as that will not freeze.
Maryland counties are north and west of metro Baltimore including northern Hartford, Baltimore, western Howard, Carroll, Frederick, Washington, and Allegheny. Also much of southern Pennsylvania and down the mountains around I-81 in Virginia.  This does not affect all of the counties shaded in this map. Please see the notes below.
Will You Be Affected?
The coldest locations tend to be most noticeable in the fall and winter when there is frozen precipitation or a frost in place. Since warm air will rise, hill tops can be warmer in the morning. Since water retains heat, places nearby will remain warmer as well.  Also, urban areas retain heat from pavement and buildings.  The most likely places to get frost Tuesday morning will be in the counties shared blue above and:
Inland- Away from water (lakes/reservoirs)
Valleys, especially between larger and steep hills.

Sign up for email updates on new posts

Since you may miss some posts via social media, click here for email alerts as a way to make sure you don't miss any.  *You may have to refresh that page once for your browser to clear out the images.
How does this compare to normal?
The average dates for the first frost in this advisory area are October 12 to 26. So despite all of the heat this past month, we are on schedule with respect to the cold arriving. Click on this link or the map below for more about the seasonal first frost and freeze by region.
In the Cold (and pink) mood?
Trust in this Bust- Limited Edition Shirt
This is not a forecast, but a fundraiser for breast cancer research at BCRF- the highest rated cancer research charity. This soft Bella T-Shirt is to promote the strength of the 'good bust' and the heart that beats strong beneath it. Proceeds will be donated in honor of my mother Linda Berk, a 3-time breast cancer survivor. Click on the shirt image to join us.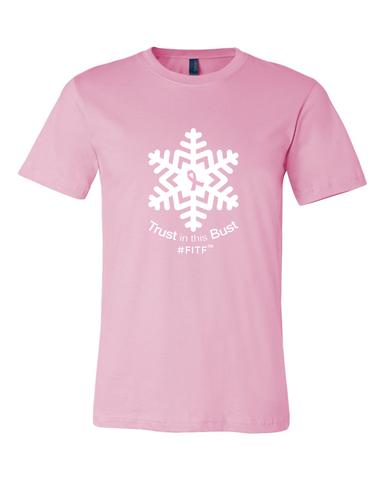 Get the award winning Kid Weather App I made with my oldest son and support our love for science, weather, and technology. Our 3 year anniversary of the release and our contribution to STEM education is this November. It has been downloaded in 60 countries, and works in both temperature scales. With your support we can expand on the fun introduction to science and real weather.
Please share your thoughts, best weather pics/video, or just keep in touch via social media