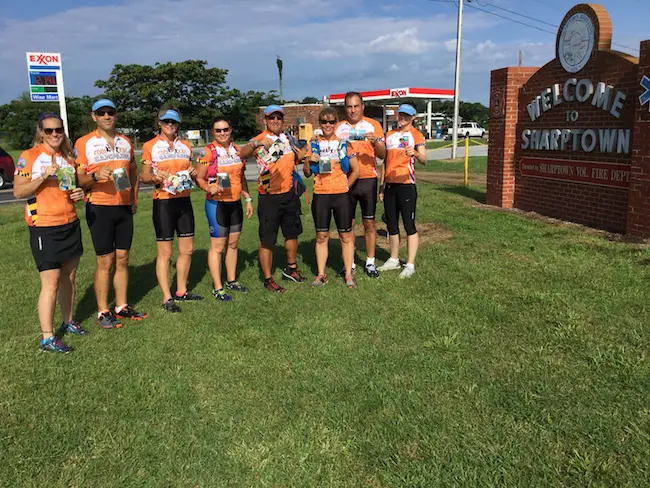 August 19 2019
It is a Saturday morning in the lower corner of Maryland and after a night we storms I am trying to gather my thoughts about the week that has just passed. To call it an emotional roller coaster would be an understatement. Exhausting and exhilarating with everything in between. The storm that erupted last night was symbolic of the energy and battle we put up all week crossing the state, and now clearing helps us see the goal line. That will be Ocean City at the inlet beach close to 1 PM today. Track us live on our Maryland Trek page. Please see the kids we honored below.
This may sound cliche, but I truly feel that everyone that has been part of this Maryland Trek has become family. There were some that were missed this year and others that were lost. We celebrated personal victories as well as some kids that have kicked their cancer. We are also encouraging some kids still in their fight, while memorializing others and some of our friends that we have lost… but carry in spirit.
Remembering our lost friends and family

Family
The people we have spent the past week with are not only good friends but we have become family. This started with my friends Larry Rogers and Ross Sober. We brought Rebecca Cirner into the mix and the chemistry of our core four was a blessing in disguise to endure all of the highs and lows with smiles and support. This group of people are caring, encouraging, and hilarious. What else can you ask for? That is the metaphor for what Cool Kids  Campaign is all about. A group that becomes family to care, encourage, support, and keep life fun in between.
Today my friend Margie Phipps joins us for the finish ride to Ocean City. She was with me for the last two days last year and I would have it no other way. She is among the many people that have helped to take my solo journey in 2014 to a wonderful experience and movement. So many people returning show that we are doing something right.  Growing our fundraising each year shows that we are connecting with a lot of other people. Our goal of $35,000 this year is within reach as we depart Sharptown. I would love to see $40K for our 4th Trek.

Below are just the photos associated with the stories we shared all we as we departed. Please take a moment to see the kids and stories we shared each morning.  There best to to summarize each day is something I leave up to my friend, crew chief Larry Rogers. He captured video from his drone and collected photos from each day that captures our week better than anything I can say. He will post that on my Facebook page and You Tube later this morning. Please take a moment to watch and promise it will be worth it.
There is nothing easy about our Maryland Trek and there is nothing easy about fighting cancer. But keeping optimistic and remembering to enjoy life while we deal with some tough issues is best done with a support group.
Honring One Cool Kid Each Day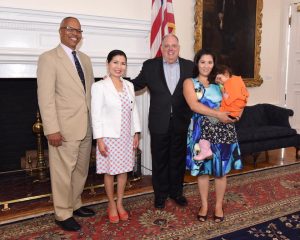 #ellastrong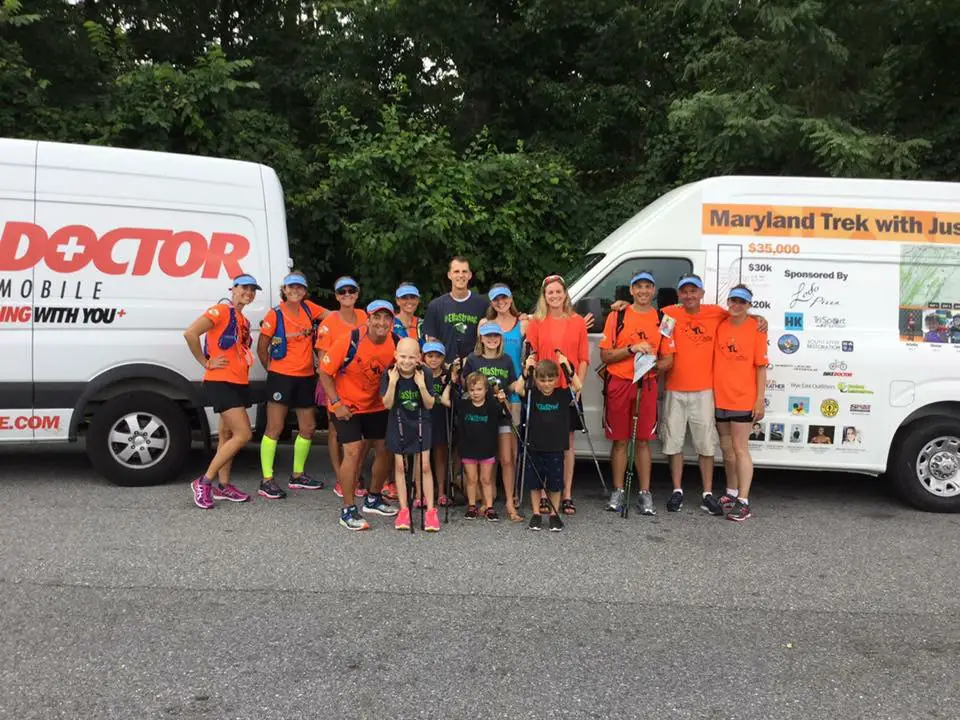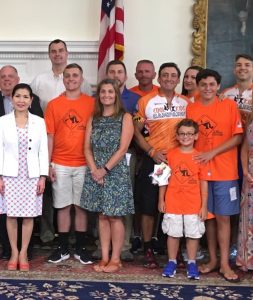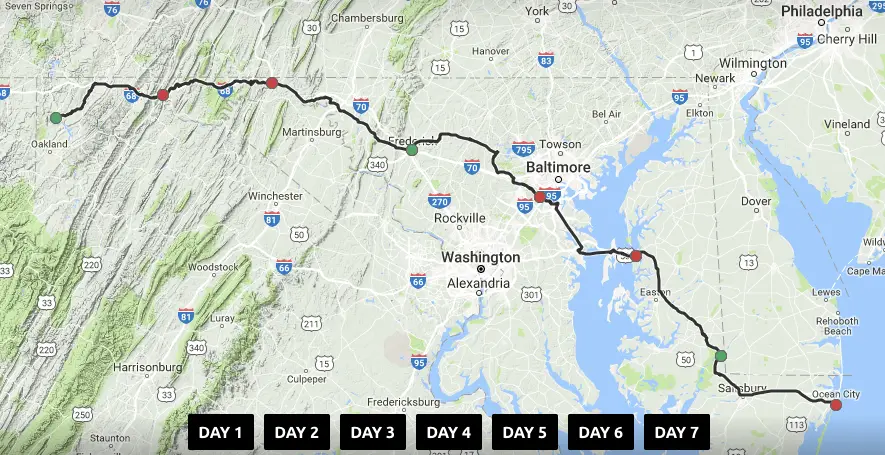 Wear our cool cycle jersey from Hill Killer
Click the image…

Video: My come from behind track victory 3 years after almost losing my leg
Thanks to our title sponsor Ledo Pizza for being a big supporter of Cool Kids Campaign and feeding our team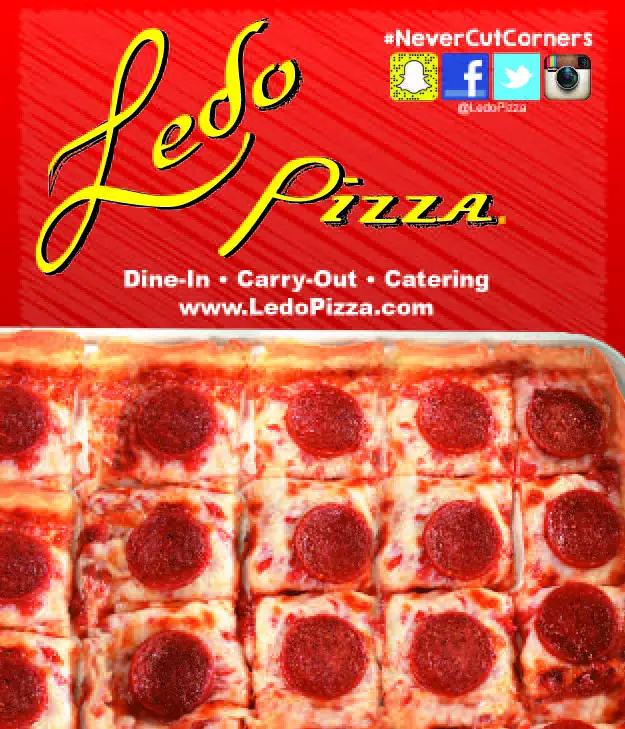 Please share your thoughts, best weather pics/video, or just keep in touch via social media
Get the award winning Kid Weather App I made with my oldest son and support our love for science, weather, and technology. Our 3 year anniversary of the release and our contribution to STEM education is this November. It has been downloaded in 60 countries, and works in both temperature scales. With your support we can expand on the fun introduction to science and real weather.