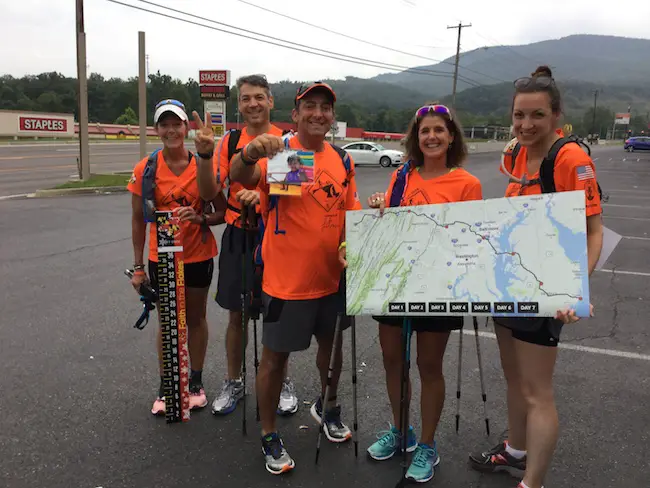 Monday August 14 2014
Today we hike and bike 41 rugged mountain miles for Giana Gude. More on her story below. We will start going through picturesque Cumberland and then up hill for a while until we pass by Rocky Gap.  Then a few more steep mountains, and after switching back to our bikes at mile 27… We then ride over the top of Sideling Hill! Not the blasted cut that Interstate 68 cut through, but over the top! There is a good chance that we get rained on this afternoon, which will make for added challenges. The only thing that will make us pause will be if there is any lightning nearby. We are monitoring it.
We welcome this challenge because it is our choice. My first year of trekking in 2014 I remember hitting that point of not knowing how I was still moving, but I could not stop. I never did!  I also did NOT lose my leg at age 14, so I will gladly use them to encourage kids like Conlan to fight his tumor.
You can track us live on our trek page. Pics and video will be shared on Twitter and Instagram (@justinweather).  Also see Mid Atlantic Aerial for drone video from my crew chief Larry Rogers.  More on my team below Conlons's story.
Teammates today:
Ross Sober and Becca Cirner again are my full week trekkers. We are joined by Carole Williamson for her second day and Jamie Sullivan is back for a second year..
Giana Gude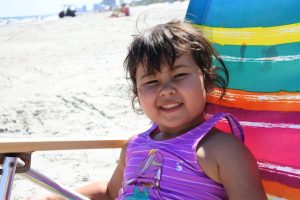 Giana was diagnosed with Pre B Cell Acute Lymphoblastic Leukemia on August 9, 2014, just shy of her second birthday. She has undergone over two years of treatment at Johns Hopkins Children's Center. She finished treatment in October 2016.
She is our fun, caring, little girl who is growing up so fast. She loves stuffed animals, the beach, playing with her friends, and her 3 cats and dog.
Please consider helping us show Giana that we are so happy for her.  She should remain happy and healthy with no more scares like she already had.

Giana was so cute but a little shy when we met with Governor Hogan last week.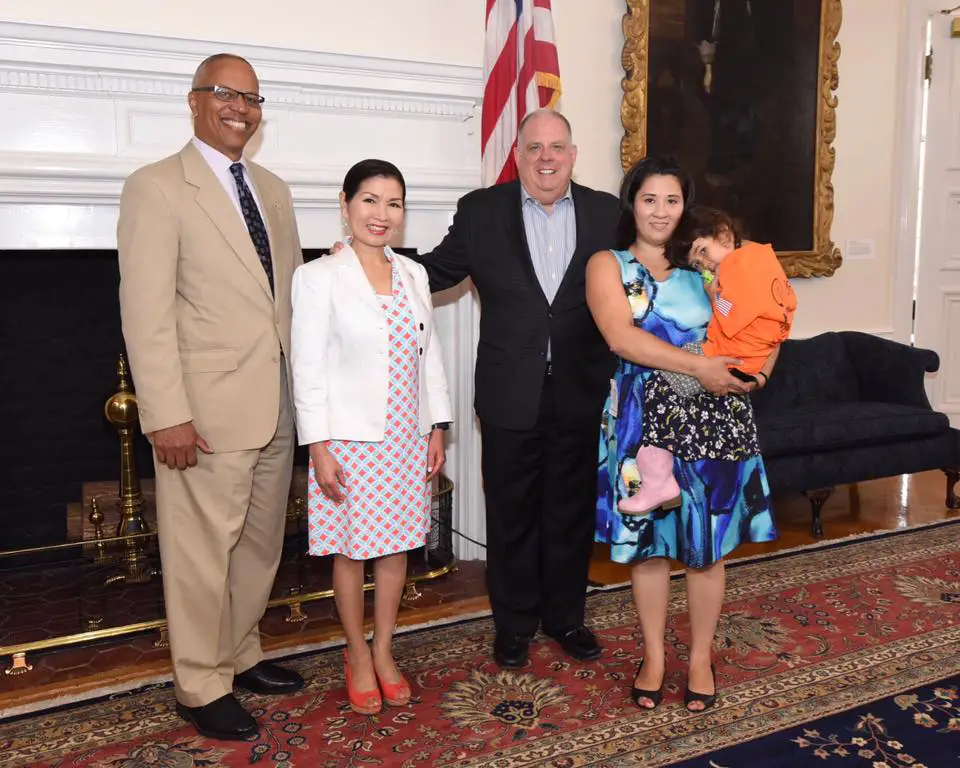 Also see:
Video: My come from behind track victory 3 years after almost losing my leg
Thanks to our title sponsor Ledo Pizza for being a big supporter of Cool Kids Campaign and feeding our team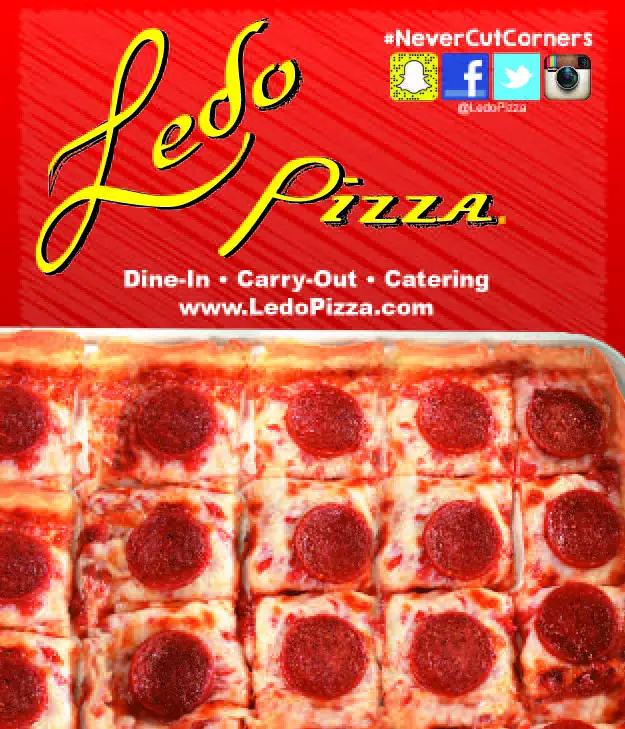 Please share your thoughts, best weather pics/video, or just keep in touch via social media
Get the award winning Kid Weather App I made with my oldest son and support our love for science, weather, and technology. Our 3 year anniversary of the release and our contribution to STEM education is this November. It has been downloaded in 60 countries, and works in both temperature scales. With your support we can expand on the fun introduction to science and real weather.