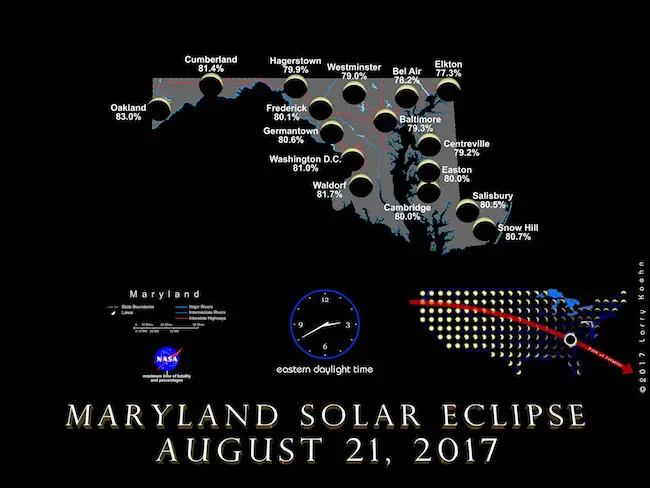 On Monday August 21 we will experience a once a lifetime event in the United States. A total eclipse of the sun will only be seen only in the continental United States for the first time since 1918. A total of 3.4% of the population in the path of totality, with a lot more people traveling to join them. That is the narrow path that will experience the moon completely covering the sun and turning the afternoon into apparent nighttime. In Maryland, the coverage will range from 77% in Cecil County to 81% coverage around Washington DC.
If you stay local, you will notice the daylight dim, but it will not be as impressive as South Carolina… the closest point to the path of totality. I plan to go near Columbia, SC with some of my team after completion our Maryland Trek and share with you what we see.
I really hope you have proper protective eyewear that has been certified. Regular sunglasses will NOT be good for you. I have a link below to a list of what has been deemed safe for viewing the sun directly. Otherwise you risk permanent damage to your eyes. Only under full coverage, when the moon completely covers the sun is when it is safe to remove lenses.
The duration of totality will range across the nation, but Colombia, SC will be in the full shadow for 2 minute and 30 seconds. However the entire event will last a few hours.  Here are a variety of animations I've collected to show how the shadow will be perceived across the country.
Animation: Colorized visualization of shadow coverage
 It Is A Simple Shadow- But Very Rare

National Shadow Animation Video
Break Down By State
Maryland- Moon Blocking The Sun Coverage Animation Video
Compare the blocking area of the sun for Ocean City, Baltimore, and York to Columbia, SC —> slider
[metaslider id=50922]
Pennsylvania- Farther Away Means Less Coverage
Virginia – Closer Means More Coverage
South Carolina – Path of Totality
NASA Animation Video
NASA Explanation Animation
Safety:
Only during the few minutes of total eclipse coverage is is safe to remove safety lenses. In the Mid Atlantic you should wear yours the entire time!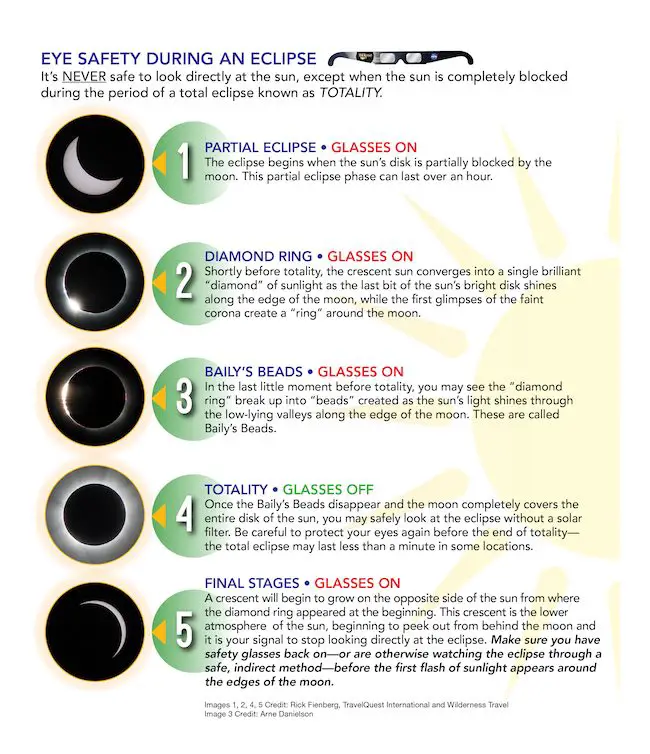 Links
Safe Glasses/Lenses From NASA:
To make sure you get (or got) your eclipse glasses/viewers from a supplier of ISO-compliant products, see the American Astronomical Society (AAS) Reputable Vendors of Solar Filters & Viewers(link is external) page.
https://eclipse2017.nasa.gov/safety
National Movie Project
NASA Viewing Party Locations
https://eclipse2017.nasa.gov/sites/default/files/2017_solar_eclipse_nasa_official_viewing_locations.html
Great Stats on Population and traveling
https://www.greatamericaneclipse.com/statistics/
http://shadowandsubstance.com/2017/05.html
Please share your thoughts, best weather pics/video, or just keep in touch via social media
Get the award winning Kid Weather App I made with my oldest son and support our love for science, weather, and technology. Our 3 year anniversary of the release and our contribution to STEM education is this November. It has been downloaded in 60 countries, and works in both temperature scales. With your support we can expand on the fun introduction to science and real weather.
Maryland Trek 2017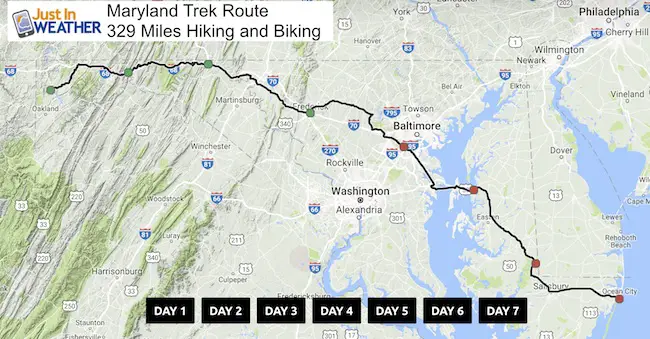 On Sunday August 13 my team will join me for my 4th 329 mile hike and bike across Maryland. We will start on the summit of Wisp and do a minimum of 41 miles each day.  The weather always is a factor so I will begin to focus on our route each day. At this point, the threat of rain may be with us through early next week, but statewide we should be quiet and cool next Wednesday through Friday. Those are the days we travel from Frederick through central Maryland and then on to the Eastern Shore and finish in Ocean City on Saturday August 19.
Donations now being accepted. Please select "Cool Kids Campaign" in the options to add to our entire team's total.
Milestones this year:
I will do my 1000th mile on Day 1 in Garrett County
We aim to reach $100,000 for Cool Kids Campaign for the entire event.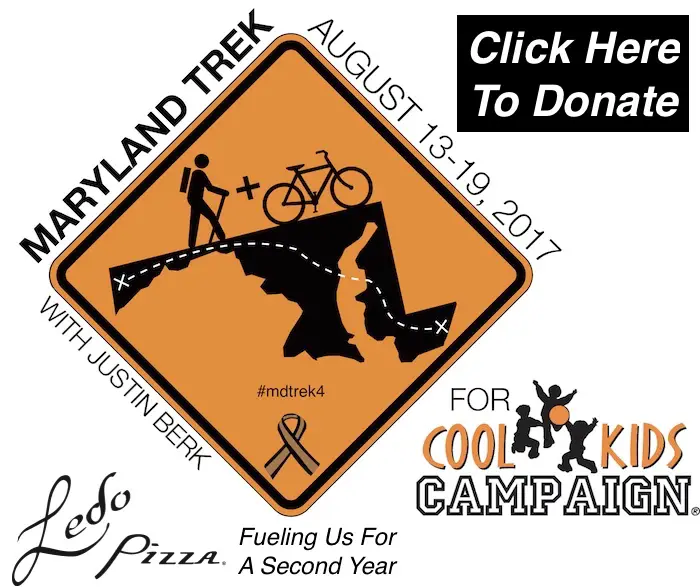 Faith in the Flakes
The store is closing for the season. Next week we wil be shifting back to spring mode. This will include a severe weather STEM assembly program.
Sign up for email updates on new posts

Since you may miss some posts via social media, click here for email alerts as a way to make sure you don't miss any.  *You may have to refresh that page once for your browser to clear out the images.

 Also See: