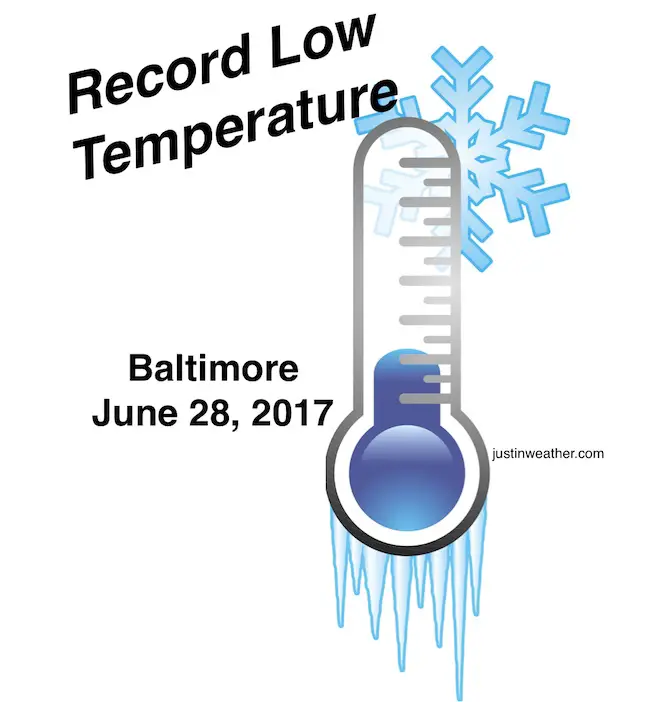 Thursday June 29
Record Low
Wednesday morning was a chilly one across the east, and that is a rare thing for the end of June. Instead of heat and humidity, we had a legitimate chill in the air. At Baltimore's BWI, the low temperature officially dropped to 51ºF breaking a 47 year old record low temperature by 2 notches set in 1970. This was 14 degree cooler than the normal low of 65ºF for the date… The refreshing air and low humidity lasted all day with a high of 81ºF, staying 5 degrees below normal.
Rocket Launch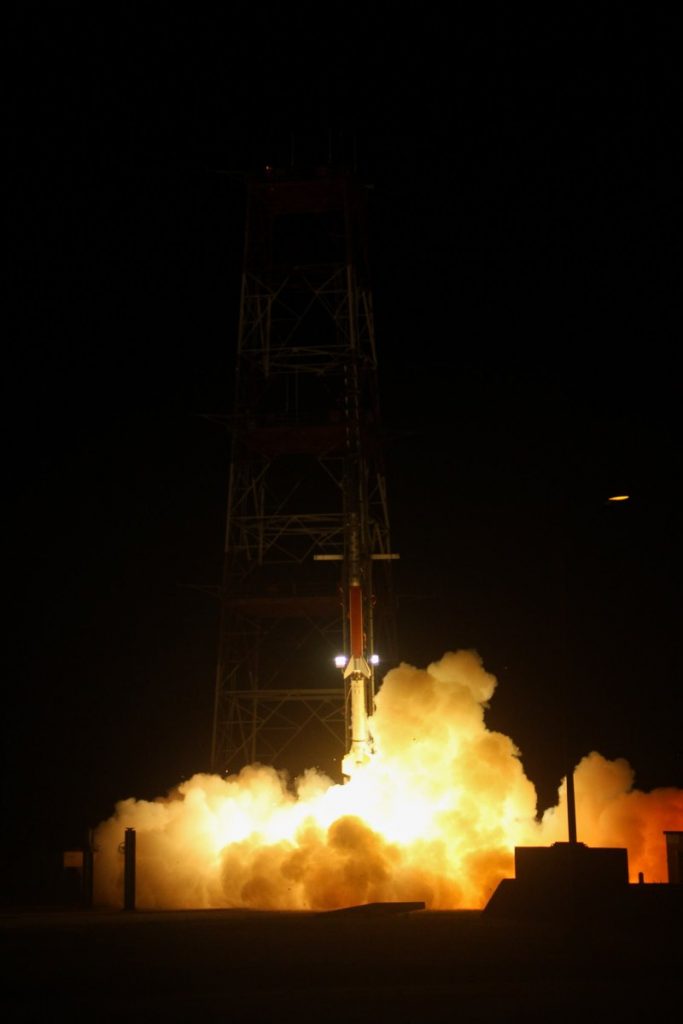 After over a dozen delays, NASA finally launched that rocket from Wallops Island at 4:25 AM this morning. The clear sky from this cool air mass allowed for perfect conditions to demonstrate the high altitude colorful clouds across the east coast. I received many messages from people surprised by the bright spots in the early morning sky. Instead of the evening attempts all month, this was missed by many due to the early hour.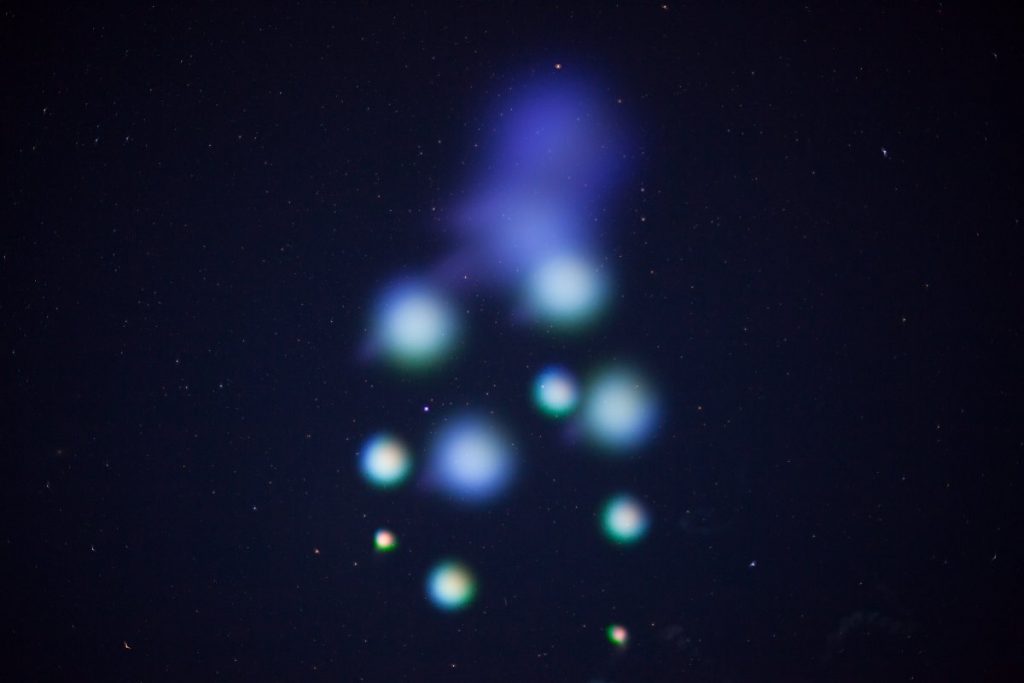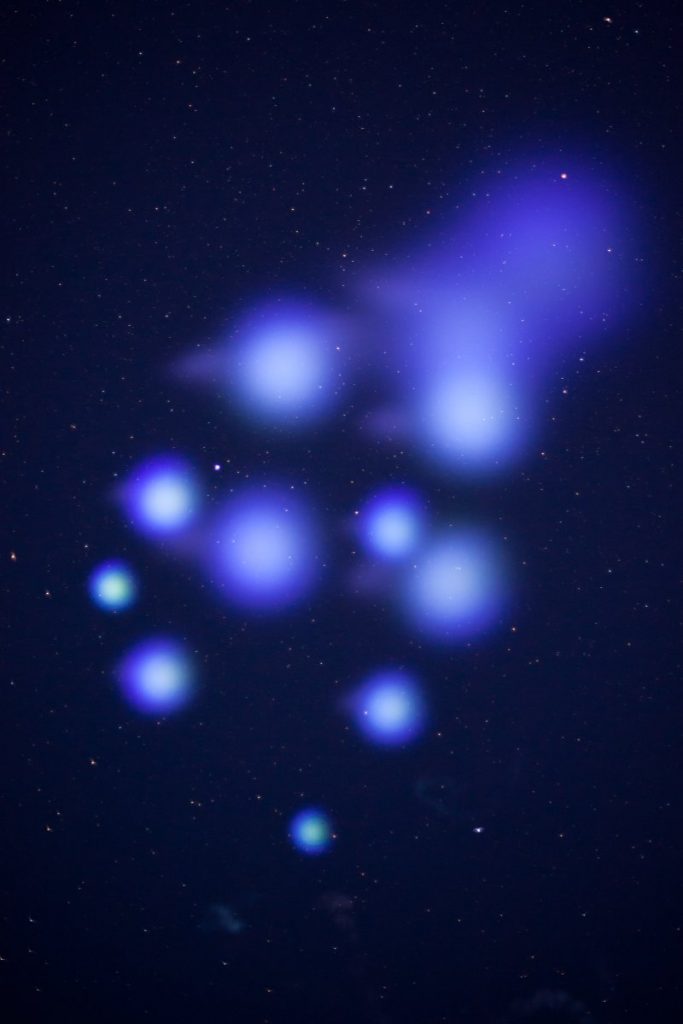 Return Of Heat
The same High Pressure that brought us record chill and clear skies for the launch, is now off the coast with a return flow from the south. This will pump in the heat, and a little more humidity. Today we will be back to around 90ºF. That's nearly a 40 degree shift from yesterday morning. Eventually this will lead to more showers and storms, especially on Saturday.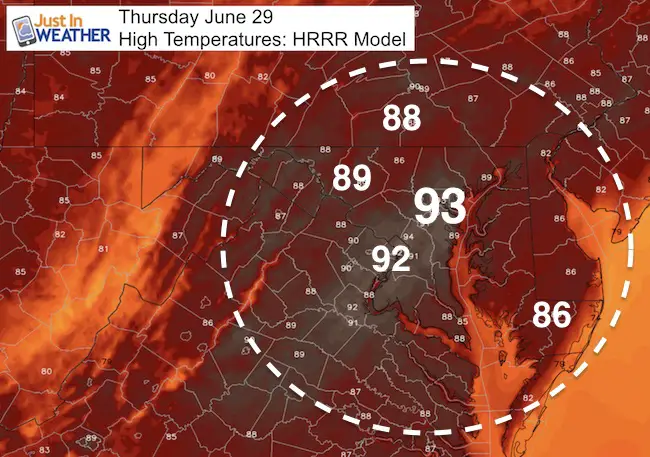 Developing Storms
Some showers might develop on Friday afternoon. but the main event will be Saturday. There will be a few rounds of rain with a marginal risk of them turning severe. By Sunday, the rain wil move off of the coast and leave us just hot through Independence Day.
—> slider
[metaslider id=49322]
Severe Weather?
Temperature Outlook
Get the award winning Kid Weather App I made with my oldest son and support our love for science, weather, and technology. Our 3 year anniversary of the release and our contribution to STEM education is this November. It has been downloaded in 60 countries, and works in both temperature scales. With your support we can expand on the fun introduction to science and real weather.
Get $1000 Off LASIK
Plus enter to win free sunglasses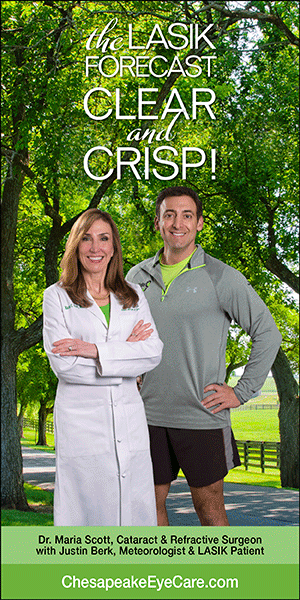 Maryland Trek 2017
Be part of my 4th annual hike and bike across Maryland this August. See my trek page and sign up for information to do one day, the whole week, or even sponsor this great event.
Milestones this year:
I will do my 1000th mile
We aim to reach $100,000 for Cool Kids Campaign
Please share your thoughts, best weather pics/video, or just keep in touch via social media
Faith in the Flakes
The store is closing for the season. Next week we wil be shifting back to spring mode. This will include a severe weather STEM assembly program.
Sign up for email updates on new posts

Since you may miss some posts via social media, click here for email alerts as a way to make sure you don't miss any.  *You may have to refresh that page once for your browser to clear out the images.

 Also See: