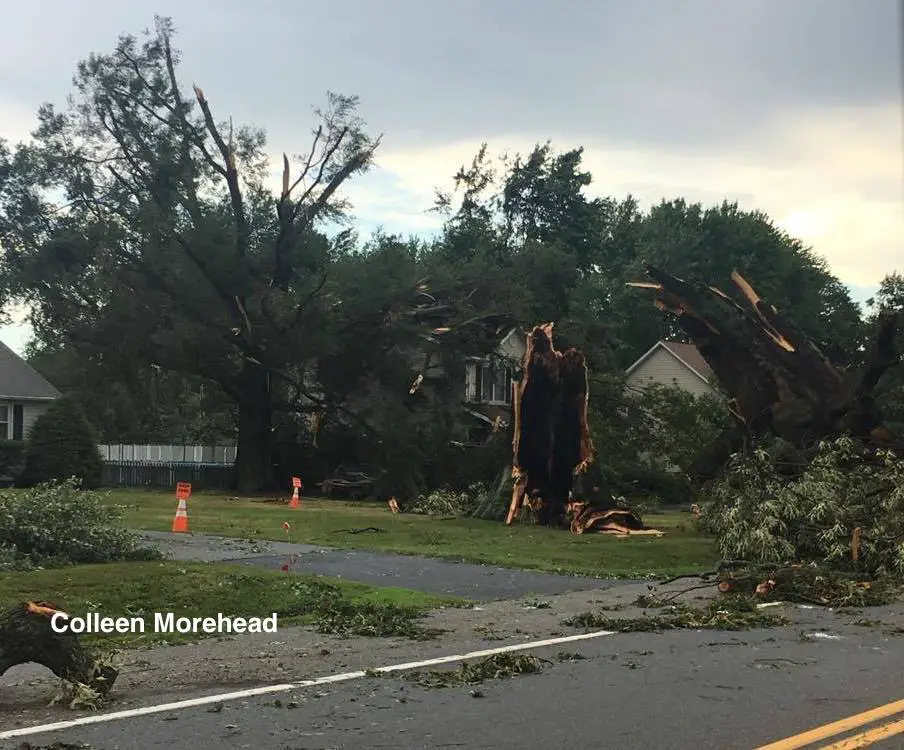 July 24 2017
The 15 images here across Stevensville and Bay City on Maryland's Kent Island are the result of the storm that hit at 1:30 AM this morning. A tornado warning was issued only a few minutes before this slammed the communities in the dark of night. I've linked to the Doppler Radar Loop of the storm below. The one common thread from all the reports I have had was the sound of the freight train. That is the rushing wind and destruction blowing through. There was frequent lightning helming the light up the sky, but the funnel was lily rain wrapped.
Colleen Morehead, my friend and Maryland Trek teammate, lives on Kent Island and was first to give me an account of what happened. Here are a few of her photos. The image at the top is one of her favorite Oak Trees that she suggested was over 200 years old. Keep scrolling for many more photos below.
Note: The damage shows twisting and wrapped up debris. The National Weather Service needs to complete their ground infestation to confirm the intensity. Doppler Radar suggested winds possible to 86 mph. That is on the edge of an EF-0 or EF 1 tornado.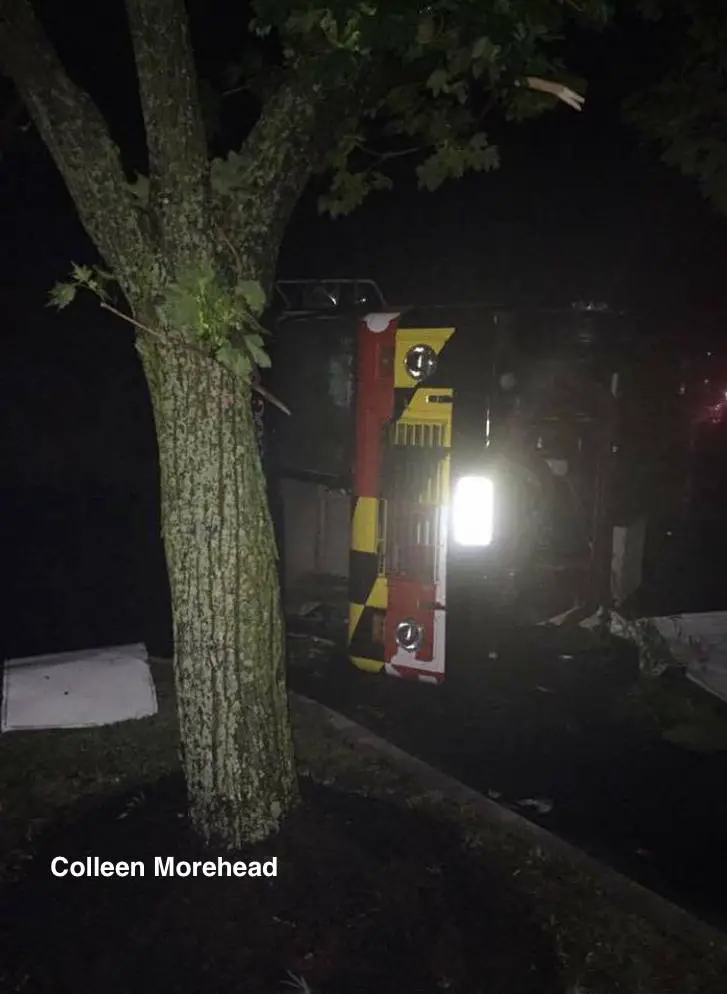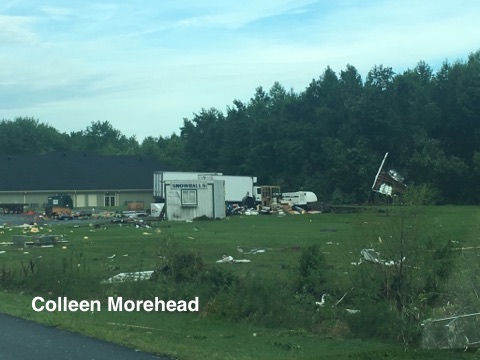 Map Of The Area Affected
May locals said this looked like it came up Rt 8, just past the airport and Rt 50/301. See many more photos below…
More Photos
Thanks to all that shared and please stay safe during the cleanup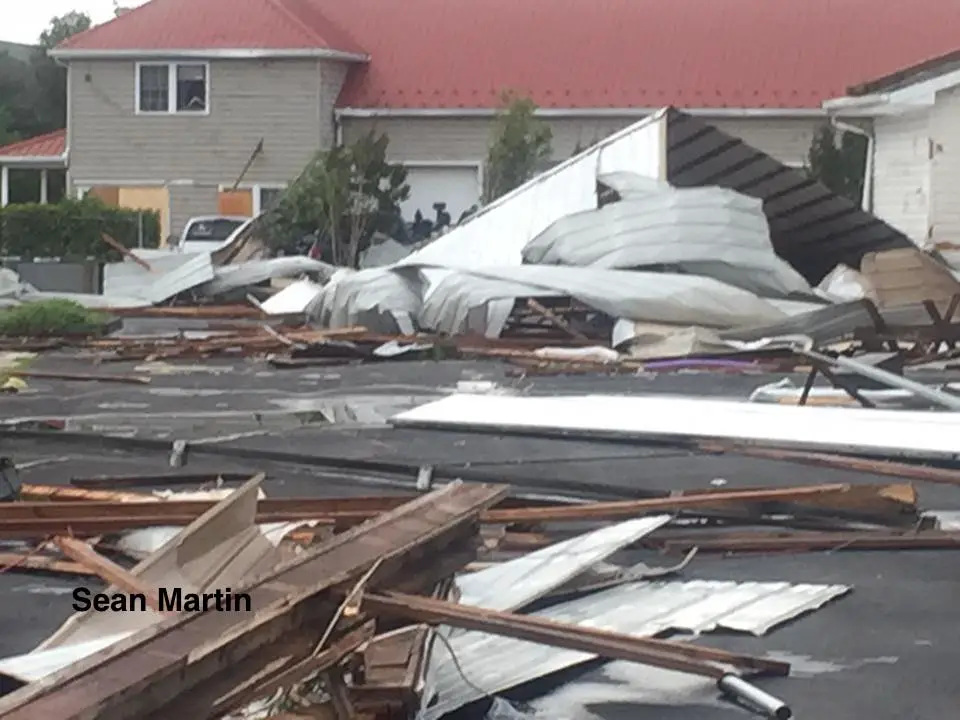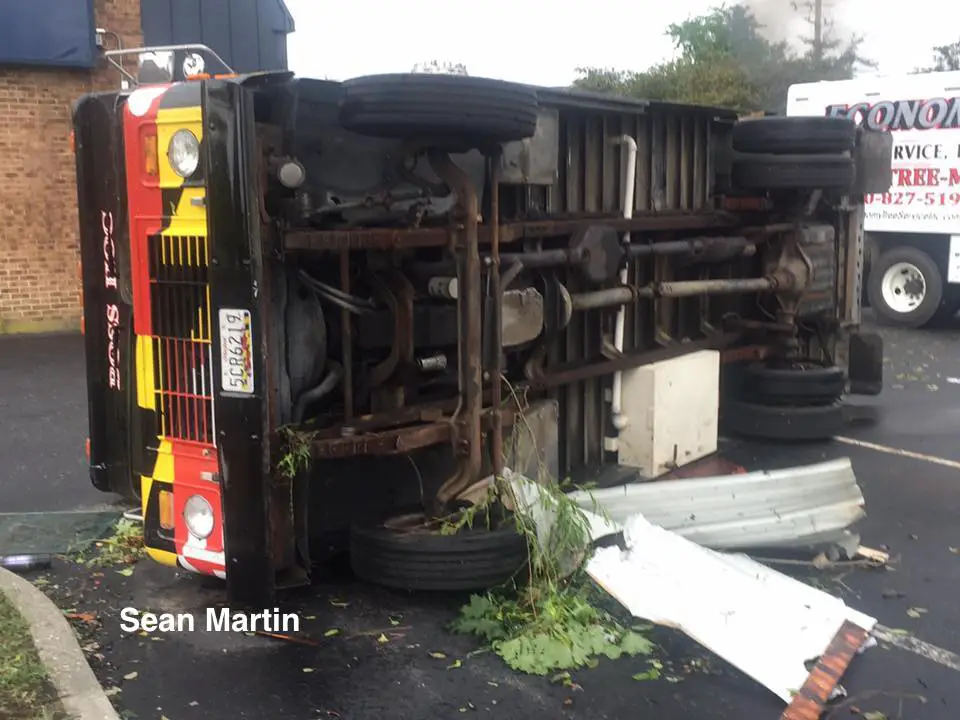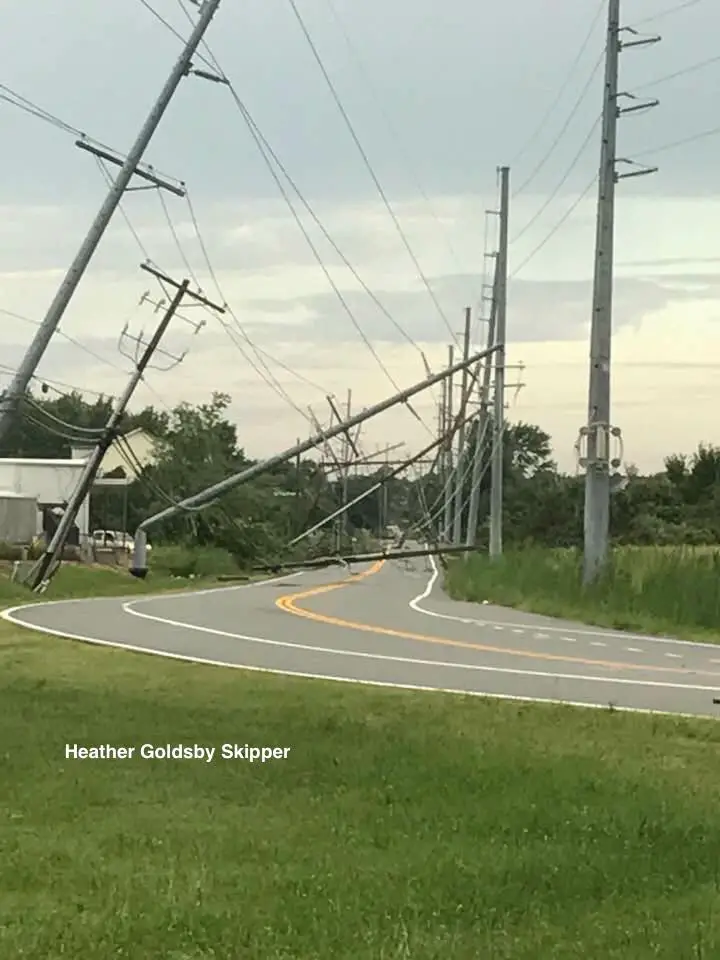 Also see:
Doppler Radar Loop: Likely Tornado On Kent Island July 24
Waterspout Video and Photos July 15 2017
Waterspouts photos August 21 2016




Please share your thoughts, best weather pics/video, or just keep in touch via social media
Get the award winning Kid Weather App I made with my oldest son and support our love for science, weather, and technology. Our 3 year anniversary of the release and our contribution to STEM education is this November. It has been downloaded in 60 countries, and works in both temperature scales. With your support we can expand on the fun introduction to science and real weather.
Get $1000 Off LASIK
Plus enter to win free sunglasses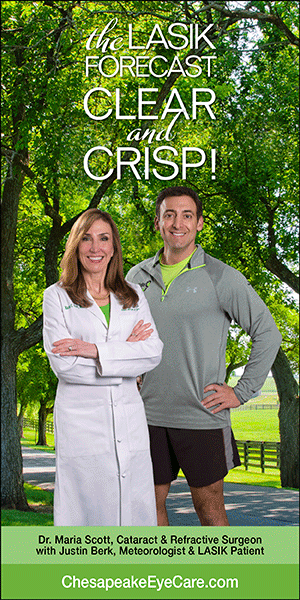 Maryland Trek 2017
Be part of my 4th annual hike and bike across Maryland this August. See my trek page and sign up for information to do one day, the whole week, or even sponsor this great event.
Milestones this year:
I will do my 1000th mile
We aim to reach $100,000 for Cool Kids Campaign
Faith in the Flakes
The store is closing for the season. Next week we wil be shifting back to spring mode. This will include a severe weather STEM assembly program.
Sign up for email updates on new posts

Since you may miss some posts via social media, click here for email alerts as a way to make sure you don't miss any.  *You may have to refresh that page once for your browser to clear out the images.

 Also See: