Tuesday May 30 – Summer has unofficially begun and yet it still feels like early spring. It's a cool and damp start to the day with more fog and drizzle this morning. Winds are from the east and we are stuck with a moist marine layer. We have had 20 days this month with rain and likely to ad two more before it is done.  Yes, the drought is over.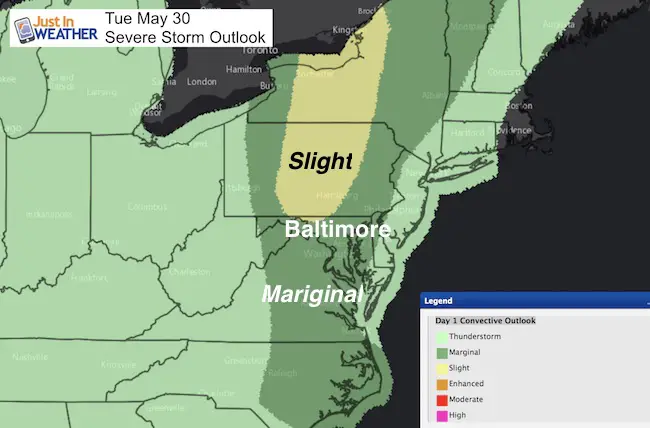 There will be a cold front arriving with a chance of strong and severe storms erupting later today, and another slight chance tomorrow. Note that storms qualify as severe when winds reach 58 mph and or they obtain large hail over the size of a quarter. As I show the radar simulation below, I want to point out that modeling has been poor lately. I am still showing this as a gauge for timing and the tracking of cell movement. I will be updating as soon as the storms fire up to get a better handle as to where they will be moving.
—> slider Radar Simulation
Potential for a band of showers mid day and early afternoon in central Maryland. Then a line of strong to severe storms develops in the mountains late afternoon and evening. 
[metaslider id=48308]
NAM 3 Km Model
This model shows the storm line a little differently, which highlights that there will be storms but we can't promise where and when at this time. Please just keep an eye to the sky and check back for an update during the day.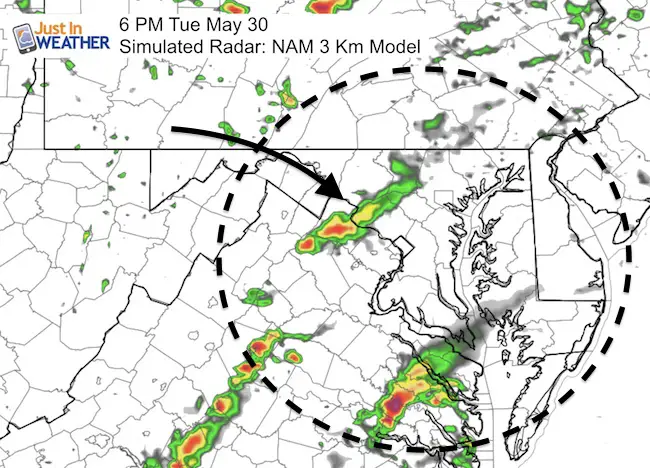 Afternoon Temps
Due to the east wind and depending on the band of showers mid day, temps may struggle to break out of the 60s. This is a best case scenario
More Storms Wednesday?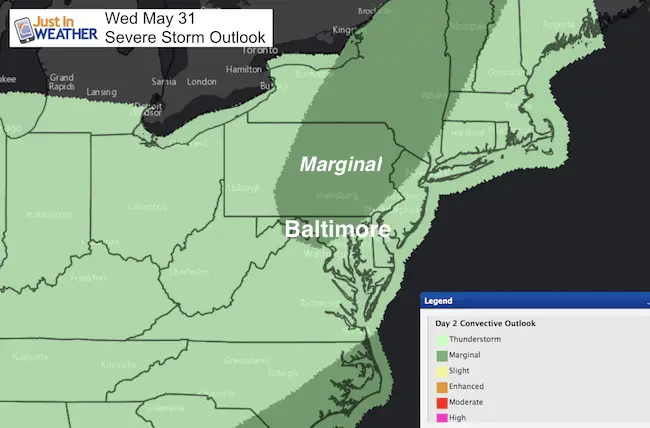 Looking Ahead:
Thursday may be our best day this week

Weekend: It is possible another round of unsettled weather with rain and storms could stall nearby. I do not want to show maps that I can't trust yet, nor be pessimistic yet. This is just something to consider. My family has outdoor plans and we are not cancelling them yet… if that helps you.
Temperatures: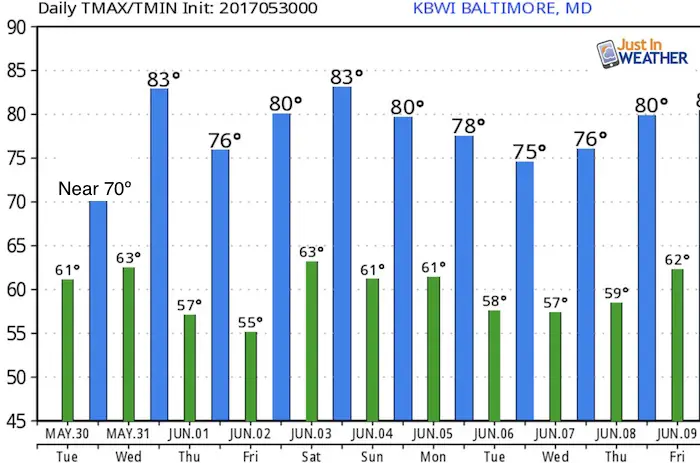 Get the award winning Kid Weather App I made with my oldest son and support our love for science, weather, and technology. Our 3 year anniversary of the release and our contribution to STEM education is this November. It has been downloaded in 60 countries, and works in both temperature scales. With your support we can expand on the fun introduction to science and real weather.
Get $1000 Off LASIK
Plus enter to win free sunglasses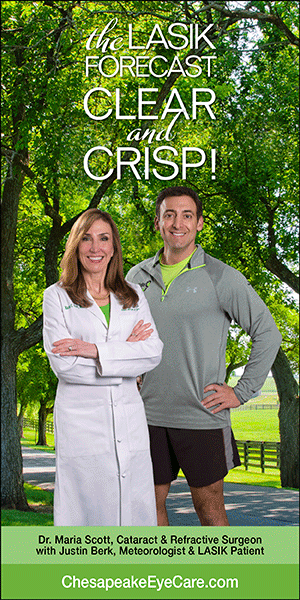 Maryland Trek 2017
Be part of my 4th annual hike and bike across Maryland this August. See my trek page and sign up for information to do one day, the whole week, or even sponsor this great event.
Milestones this year:
I will do my 1000th mile

We aim to reach $100,000 for Cool Kids Campaign
Please share your thoughts, best weather pics/video, or just keep in touch via social media
Faith in the Flakes
The store is closing for the season. Next week we wil be shifting back to spring mode. This will include a severe weather STEM assembly program.
Sign up for email updates on new posts

Since you may miss some posts via social media, click here for email alerts as a way to make sure you don't miss any.  *You may have to refresh that page once for your browser to clear out the images.

 Also See: