Wednesday May 3 – This morning is already cool but we are about to make up for lost time. The warm February and April is about to get payback and it could last into Mother's Day weekend. First, we have a drop to the 50s this morning and that is just a sample of the pattern ahead. The main story this week might be the heavy rain on Friday that will change everything. So field trips and plans that day may have to consider this:
I want to skip ahead to Friday, but should quickly mention:
Today: ? Mostly Sunny (south) Partly Cloudy (north)! Highs Lower 60s
Thursday: ⛅️ Partly Sunny. Highs Lower 60s… ?Rain arrives late evening or overnight.
Friday: ⛈ Heavy rain and Thunderstorms. Some flooding. Highs near 70ºF
Then it gets chilly
Friday Rain
Heavy Rain is likely much of the day, with the heaviest around lunch time.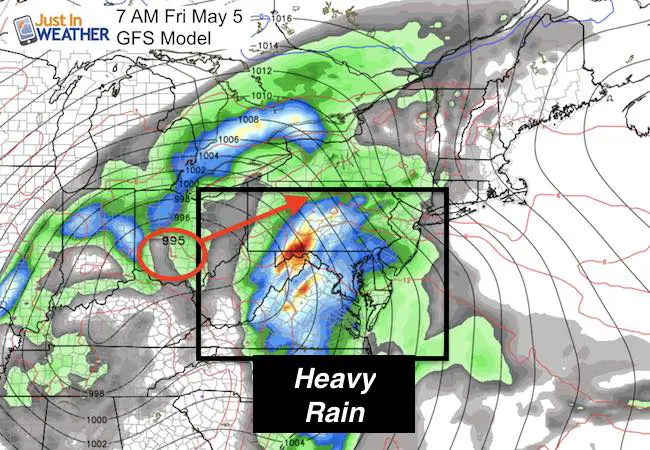 Closer look: The timing of the cold front (at this time) appears to be mid day
Saturday:
On the cool side of the storm and under the developing upper level patter, showers will develop in the afternoon and evening. This could produce cold downpours with small hail
Rainfall Potential
Yes, there could be local flooding in the downpours on Friday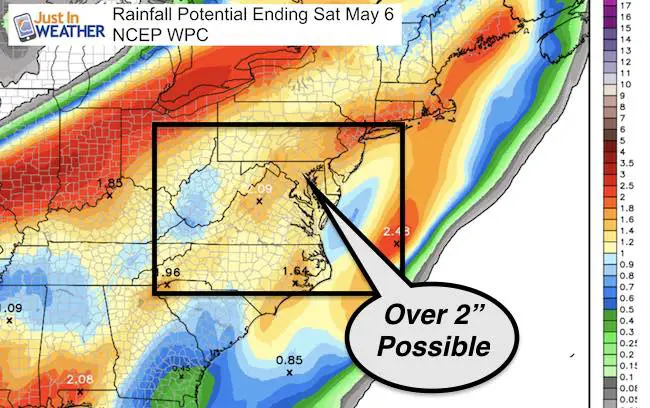 Chilly Pattern Next Week
The upper level pattern that develops this weekend behind the storm will settle in through next week. Some morning could be frosty inland from Baltimore…especially near and north of the PA line.  Temps will average 10 to 20 degrees below average as some days stay in the 50s.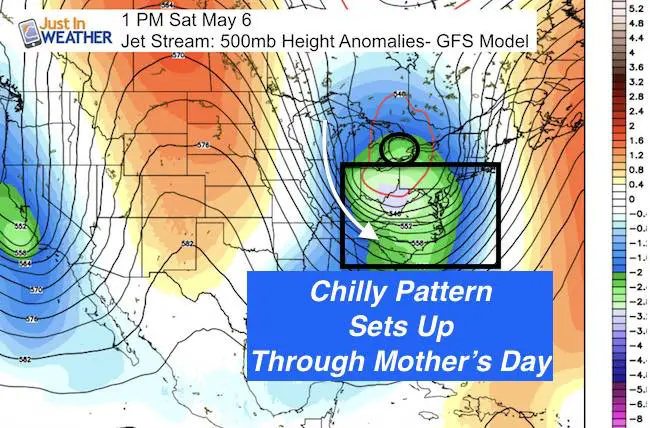 I wil have more on this chilly pattern later this morning.
Temperature Outlook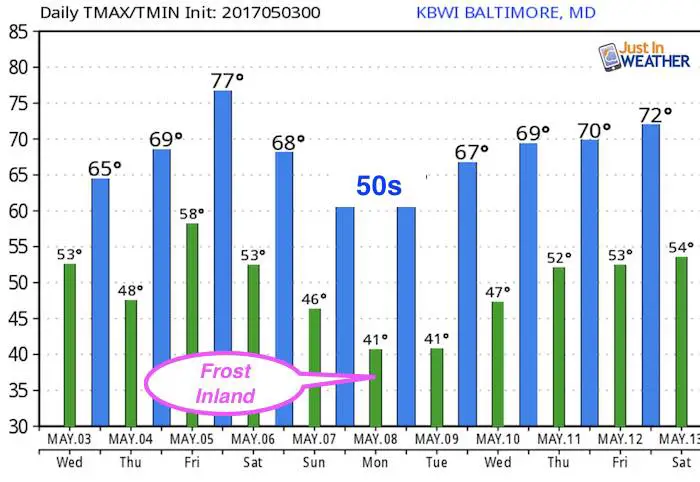 Storm Smart: My STEM Assembly Program
Click here to see the details and how this educational program is also a fundraiser for schools. We can start scheduling for May now.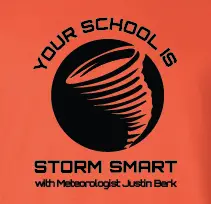 Get the award winning Kid Weather App I made with my oldest son and support our love for science, weather, and technology. Our 3 year anniversary of the release and our contribution to STEM education is this November. It has been downloaded in 60 countries, and works in both temperature scales. With your support we can expand on the fun introduction to science and real weather.
Please share your thoughts, best weather pics/video, or just keep in touch via social media
Faith in the Flakes
The store is closing for the season. Next week we wil be shifting back to spring mode. This will include a severe weather STEM assembly program.
Sign up for email updates on new posts

Since you may miss some posts via social media, click here for email alerts as a way to make sure you don't miss any.  *You may have to refresh that page once for your browser to clear out the images.

 Also See: