February 28 – I know some may cringe at the mention of snow after a mild, sunny Sunday. I get it! I want to take a moment to highlight the spectacular Sunday we had. Sunshine and a high temperature of 65°F at BWI was 17 degrees above the average for the date. So it was a nice way to close out the month, prior to Leap Year Day. But there is winter left and a lot of chatter about a storm for  the end of the week. I still have a few dozen schools to deliver FITF shirts to, and I do not want to give false hope. But if nothing else, there will be flakes falling to watch this week. Will they gang up and do anything of consequence is the debate.
The mid week storm:
Earlier today I mentioned that March will come in like a lamb and this storm that will pass well to our north and bring mostly rain. There was some cold air trying to end this as snow inland and north.  The latest model run of the GFS has trended stronger and colder. The net result shows a stronger burst of snow with the wrap around. But I stand by my mention that snow squalls from this should not amount to much in part due to the timing in the middle of the day. I want to point out one key element that is important to keep in mind for the rest of the season: As we enter March, the higher sun angle makes it more difficult to get stickage should snow fall during the day. That solar radiation gets through cloud cover, and I have seen many events that despite below freezing air, snow may stick on the grass, but often the roads remain wet during the day. Throw in a few more warm days and a rain storm, there will be the added battle of a warming ground.
End Of Week Storm:
I have a few models to show you, but I need to address the questions about 'how much snow will fall'. Some weather apps and weather outlets have given forecasts with how inches of snow will fall highlighted FIVE DAYS ahead of time?!?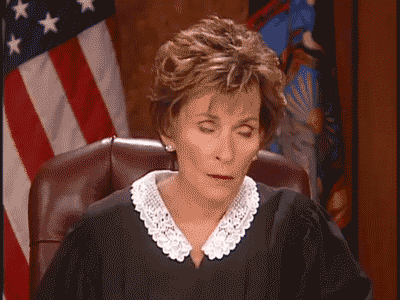 First, I NEVER think it is a good idea to give snow amounts more than 48 hour ahead of a storm. There are too many variables and the storm has not even formed yet.  Secondly, as I hinted at above, the time of year and time of day suggested by this snow potential could result in snow falling that may not stick. I have already told my clients that I think the chance of 'workable snow' is about 20%. So if you have Faith in the Flakes.. Yes we should se some snow. But impact snow is definitely not a sure thing at this time. Let's start with the least aggressive, GFS Model. This slider shows a weak, disorganized system with light snow starting Friday afternoon. This does not support stickage or school impact. But this is more impressive than it looked earlier today.
[metaslider id=34926]
Canadian Model:
This model is most aggressive and more impressive that what I showed this morning. It has colder air in place following that mid week storm. It also shows snow arriving by sunrise, but more of an impact inland west and north of Baltimore. While timing is likely to be adjusted, the I-95 corridor impact later in the day seems subject to that higher daylight sun angle. [metaslider id=34920]
European Model
This model is not as perfect as some might like to suggest. The GFS and Canadian has beat it on a few storms in the past month as I have shown here. While it has a strong history, this has shown a significant shift to the south by about 200 miles in the latest run. That takes most of the moisture south of Maryland. A dramatic change for those banking on this as the snow savior for this week. Still a strong storm, but a southern system and not a local impact.
My Take:
We will turn colder and get snow this week. I have help off on discussing this storm in part because it is not clear cut and I did not have confidence in it. The wade variety and shift of models even today still show this is not a lock or a major event. At least for us. It could turn into a strong storm or blizzard for coastal New England. Should we get snow, the timing will be crucial to determine if we an get stickage and accumulation. I caution that even potential accumulation is likely to refer to grass and landscaped areas. But to get road impact, we would need moderate to heavy snow already falling before the sun rises. I will not suggest the start time of an event five days ahead of time. The wiggle room of 6 to 10 hours for onset still places this with a slight chance of an impact, and that would have to follow the Canadian projection. Given the change today, I would suggest this will change yet again. I do not base my forecast on models alone. I need to see how the Wednesday system behaves to get an idea how the cold air will rebuild back in place, and direct the track of that next system for Friday. Stay tuned….
The second half of March may hold the return to a cooler pattern. Winter had some shots left in it… Check Out The Full Collection Of FITF Shirts And Snow Sticks
Please share your thoughts, best weather pics/video, or just keep in touch via social media
Get the award winning Kid Weather App I made with my oldest son and support our love for science, weather, and technology. Our 3 year anniversary of the release and our contribution to STEM education is this November. It has been downloaded in 60 countries, and works in both temperature scales. With your support we can expand on the fun introduction to science and real weather.