Wednesday July 21 2021
The short version of today's weather is that it is still smokey and it will end with a cold front.  The Air Quality has prompted Code Orange for central Maryland through Delmarva.  The cold front may produce strong to severe storms.  The good news is that tomorrow will be MUCH BETTER!
Code Orange: Poor Air Quality!
For what it is worth, I am in training for Maryland Trek 8. I am use to being outside in the heat for many hours. But today my training will be indoors.  I felt the smoke yesterday, and it's not worth the risk. I encourage you to consider limiting your time outside as well… just for today. Air quality will improve tomorrow.
Smoke Forecast:
This smoke will peak mid day and early afternoon, but clear out with the cold front. 
You may actually smell smoke at some point just before or as the front passes.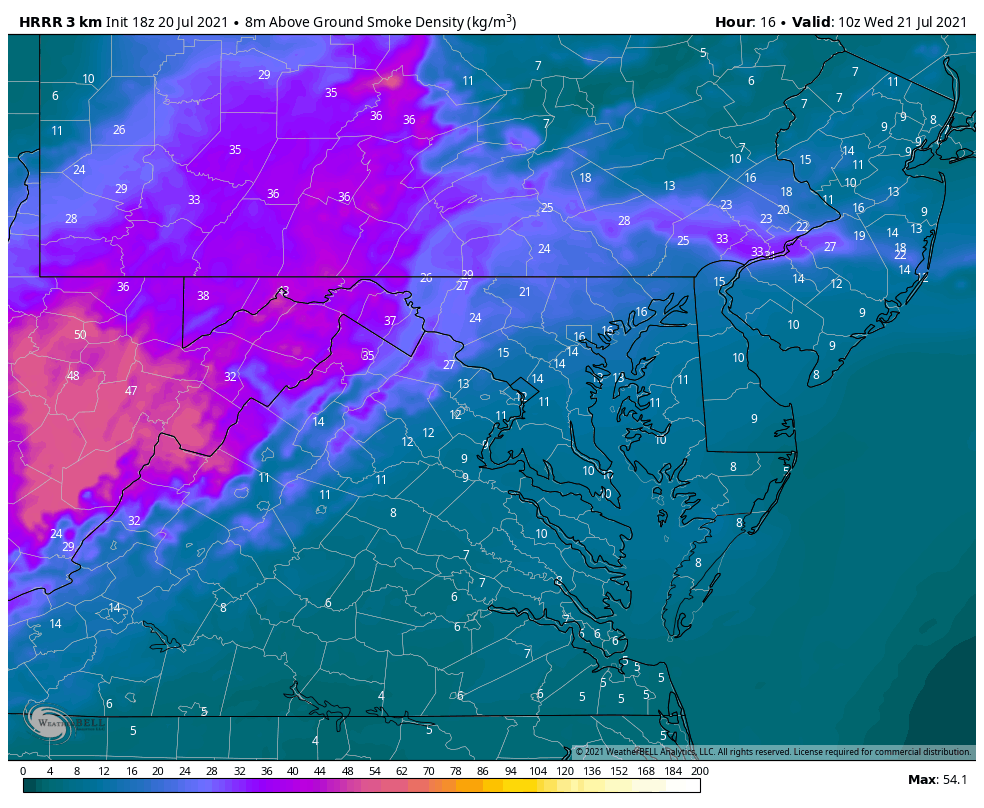 Severe Storm Outlook
The risk for storms to turn severe will be depend on the timing. The front will pass through mid day as it is growing stronger as the move farther east.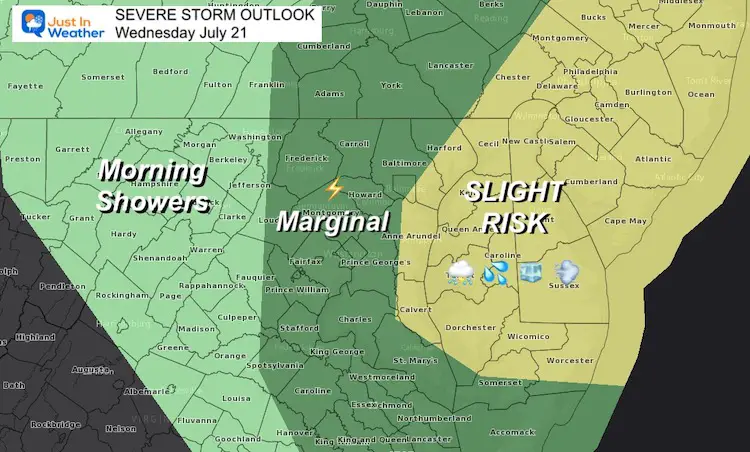 Radar Simulation —-> slider
Reminder that this product continues to underperform. So we may see more activity than shown here.  The timing may also be 1 to 2 hours earlier. So please add that buffer to this timeline. 
Weather Almanac: Climate Data
TODAY July 21
Normal Low in Baltimore:  67ºF
Record 53ºF in 1966
Normal High in Baltimore: 87ºF
Record 104º F 1930
Morning Surface Weather
The timing of this cold front will determine when the line of storms will pass, and where it will be more robust.
The new air mass is also from Canada, but has a dramatic drop in smoke.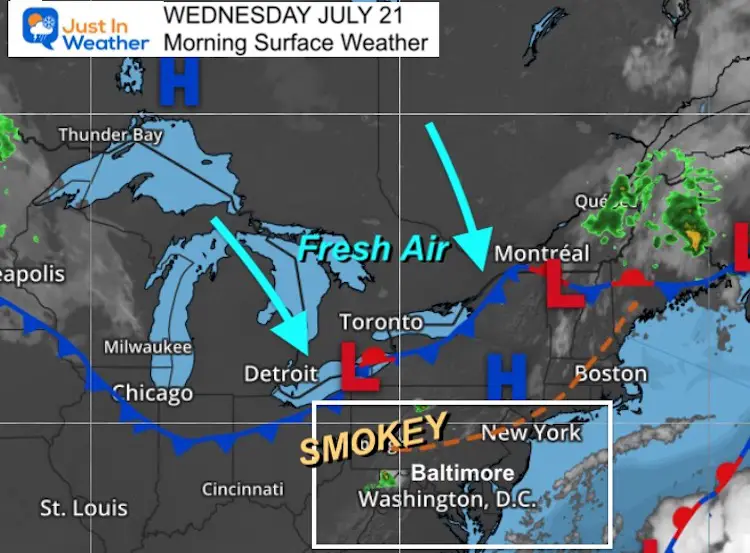 Afternoon Temperature Forecast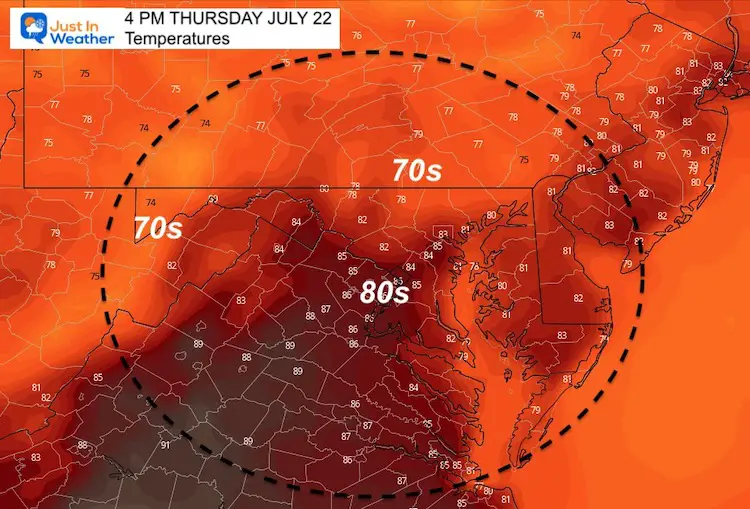 Thursday Temperatures 
Morning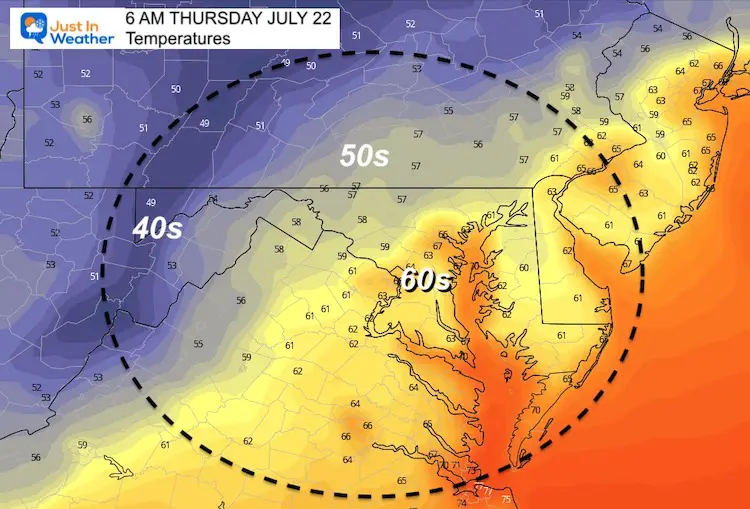 Afternoon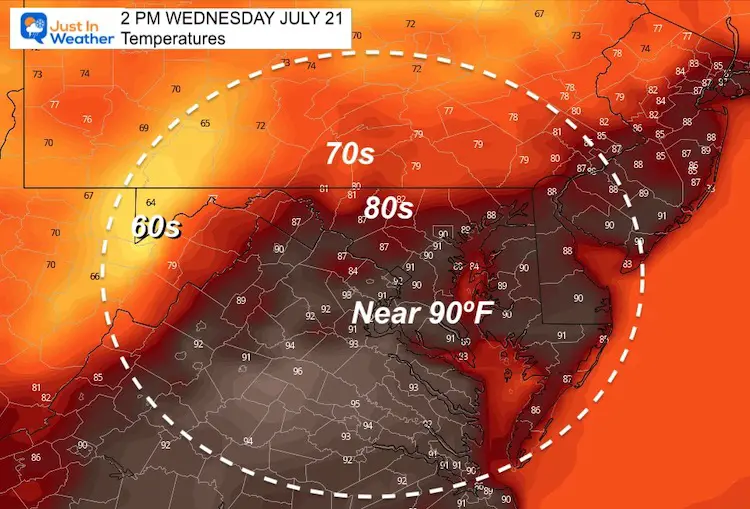 7 Day Forecast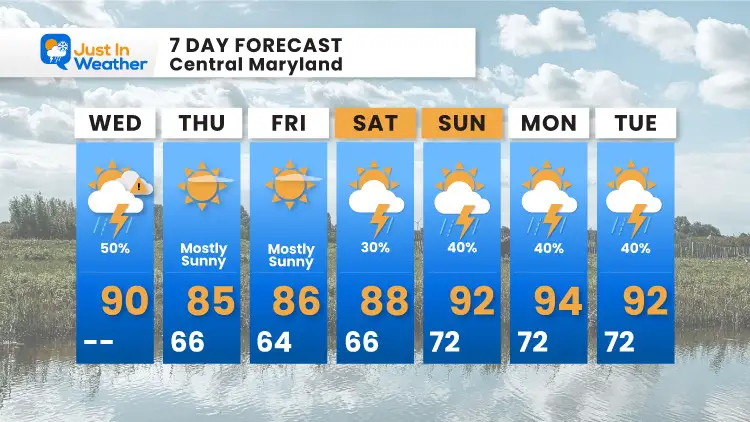 Maryland Trek 8 Begins on August 8
329 Miles From Wisp To Ocean City
To Honor Kids In Cancer Treatment and Support FREE Programs At Just In Power Kids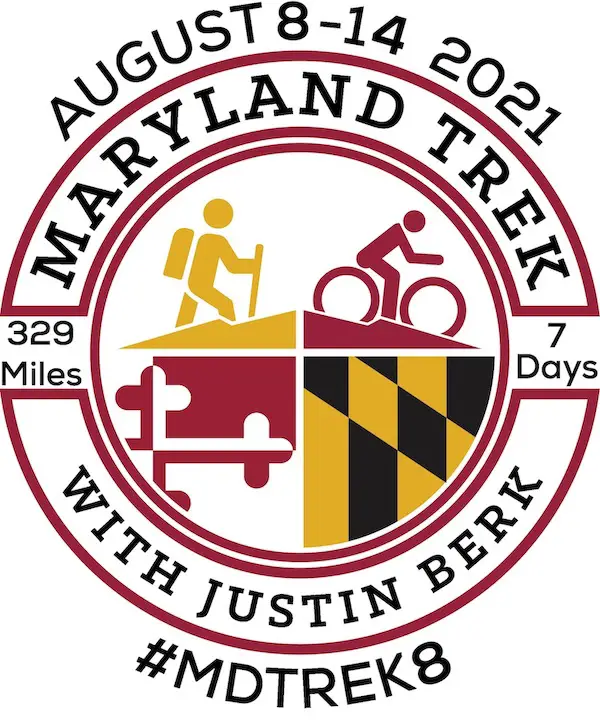 Still Time To Sponsor Our Team
Keep our expenses low.
Click Here to Help with Lodging, Meals, and Fuel
Sunshine State Of Mind
I am done with the cold and snow (for the season). I am embracing my wife's mantra of Sunshine State of Mind.
This was designed by Shannon Berk and we will be wearing it through spring and to the beach.
Double Benefit: Proceeds will be split between our nonprofit Just In Power Kids and the development of my new weather website. That has been scheduled to be ready to launch in May.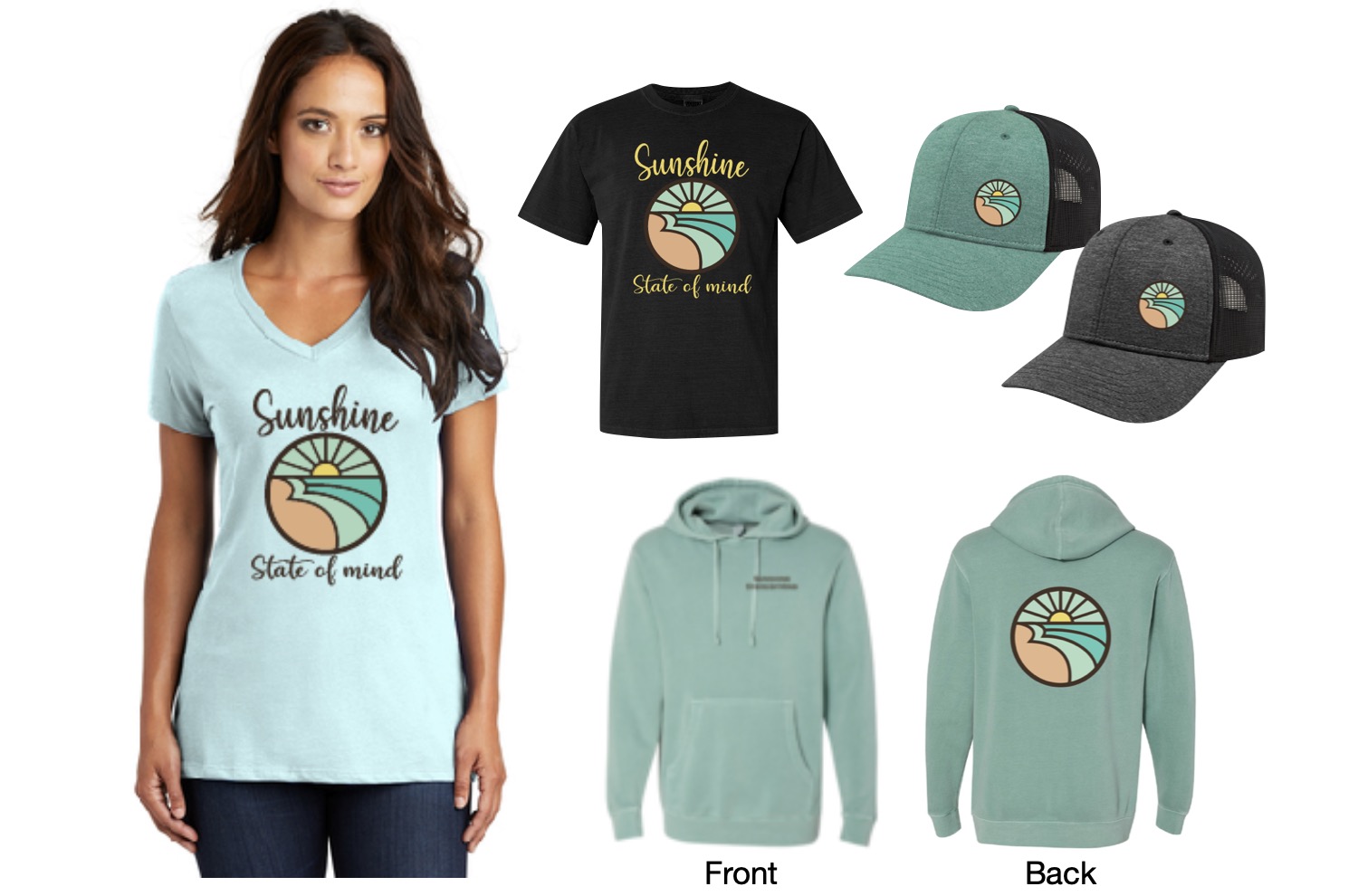 YOUR INTERACTIVE WEATHER PAGES
14 Local Maryland Pages (and York PA)
We have made a page for Maryland Weather which gives you the current conditions for 14 present area locations.
Local Hourly Forecasts and Local Radar
Central Maryland
Delmarva
Pennsylvania

Please share your thoughts, best weather pics/video, or just keep in touch via social media