Sunday July 11 2021
You may have heard about excessive heat in the southwestern US. Death Valley, CA is pushing 130ºF today, close to the all time record of 134ºF set in 1913.  It's been standing for over 100 years.
That is NOT what is heading our way, but we will be in a stretch of summer heat with increased humidity and afternoon storms. 
Morning Surface Weather
A band of rain passed by early this morning. The dampness has made for a muggy morning, and will push a humid afternoon. 
Severe Storm Outlook
The risk for thunderstorms turning severe today is 'marginal'. The storms themselves only have about 40% risk for the region, and of them less than 30% can turn severe. However, there will be a risk for dangerous lightning with any shower that pops up.
Radar Simulation 
These short range models have not done the best job, so I would not lock in on specifics here. Simply the increased storm expectation this afternoon and settling down this evening. 
Weather Almanac: Climate Data
TODAY July 11
Normal Low in Baltimore:  66ºF
Record 5ºF in 1996
Normal High in Baltimore: 87ºF
Record 100º F 1988
Afternoon Temperature Forecast
Monday Afternoon
Looking Ahead
Afternoon storms just about each day this week. They pop up in the afternoon heat and settle down when the sun set. 
7 Day Forecast
Sunshine State Of Mind
I am done with the cold and snow (for the season). I am embracing my wife's mantra of Sunshine State of Mind.
This was designed by Shannon Berk and we will be wearing it through spring and to the beach.
Double Benefit: Proceeds will be split between our nonprofit Just In Power Kids and the development of my new weather website. That has been scheduled to be ready to launch in May.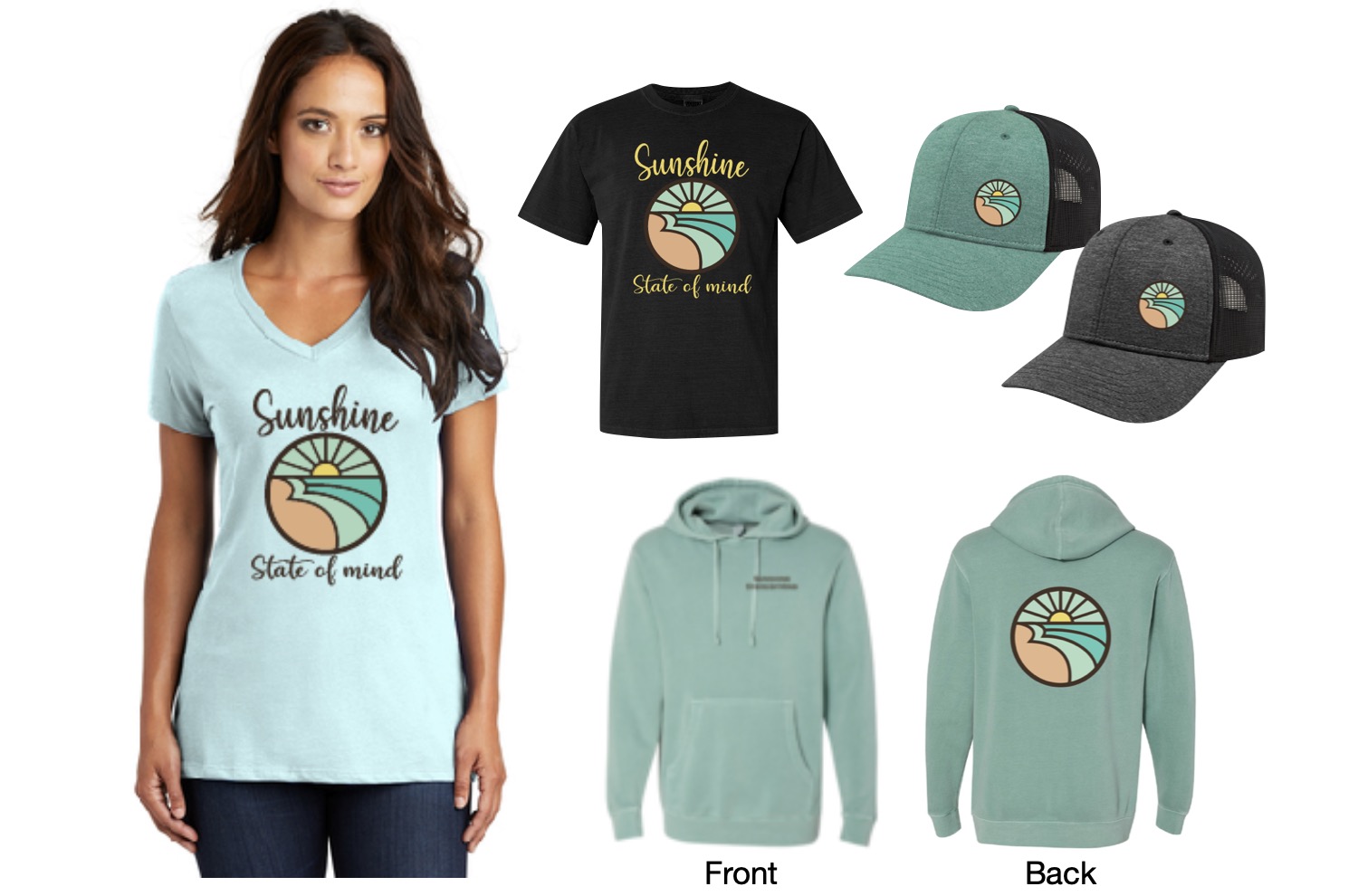 YOUR INTERACTIVE WEATHER PAGES
14 Local Maryland Pages (and York PA)
We have made a page for Maryland Weather which gives you the current conditions for 14 present area locations.
Local Hourly Forecasts and Local Radar
Central Maryland
Delmarva
Pennsylvania

Please share your thoughts, best weather pics/video, or just keep in touch via social media