Tuesday June 8 2021
The pattern is beginning to break down, or shift to a different phase. The high heat will be tampered a little while we bring in more humidity. With that, it will feel less comfortable as the sky appears more hazy and storms become a little more widespread in the afternoons and evening. 
Morning Temperatures
These numbers at 6 AM give an indication how the humidity has played a role in limiting any overnight cooling. 
Morning Surface Weather
There is no strong trigger to ignite storms, just a weakening of High Pressure allowing for humidity to flare up storms in the afternoon. 
Cooler air will arrive with more storms by Thursday and Friday.
Water Vapor Satellite
Here's a look at the moisture at cloud level. The yellow is the dry air we had over the weekend. The blue and white indicates where we will see more haze in the sky, along with developing clouds. 
The green is where the highest cloud tops represent the strongest storms.
Radar Simulation
This product is NOT exact. It is NOT perfect, and the timing recently has been off by an hour or two.
It does give an idea of where storm may develop… In this case mostly west of the cities and into the mountains. 
—> slider
Weather Almanac Today: 
Climate Data For Baltimore
Normal Low in Baltimore:  60ºF; Record 43ºF in 1977
Normal High in Baltimore: 81ºF, Record 99ºF 2011
Temperature Forecast
Tuesday Afternoon Highs
Forecast Animation Through Saturday
The daily pattern of strong storms will become more widespread and intense Wednesday through Friday. 
In Case You Missed it
Click to see: Sunrise Partial Solar Eclipse Thursday Morning
7 Day Forecast
Sunshine State Of Mind
I am done with the cold and snow (for the season). I am embracing my wife's mantra of Sunshine State of Mind.
This was designed by Shannon Berk and we will be wearing it through spring and to the beach.
Double Benefit: Proceeds will be split between our nonprofit Just In Power Kids and the development of my new weather website. That has been scheduled to be ready to launch in May.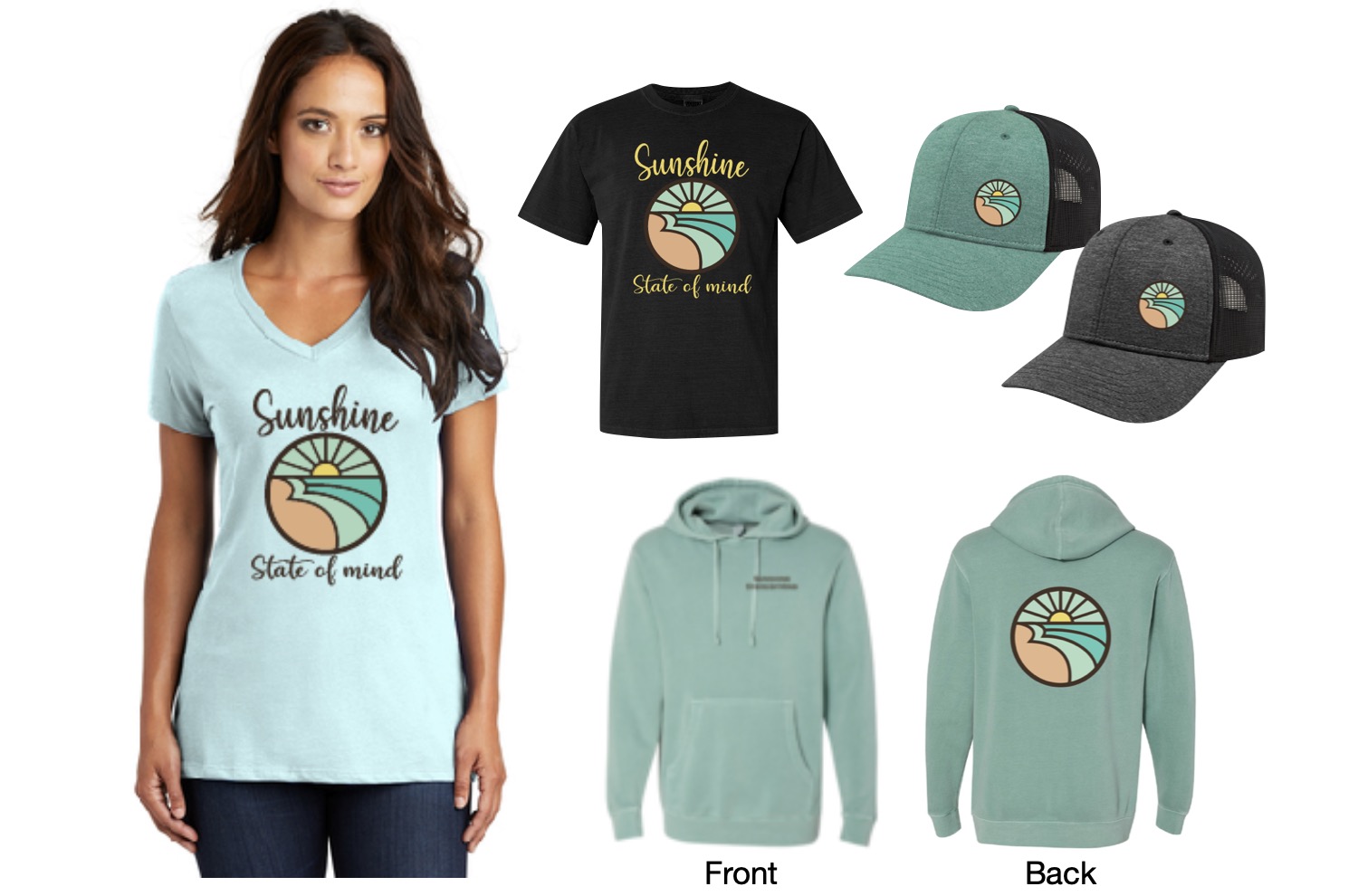 YOUR INTERACTIVE WEATHER PAGES
14 Local Maryland Pages (and York PA)
We have made a page for Maryland Weather which gives you the current conditions for 14 present area locations.
Local Hourly Forecasts and Local Radar
Central Maryland
Delmarva
Pennsylvania

Please share your thoughts, best weather pics/video, or just keep in touch via social media