We are about to turn the corner out of this cool weather pattern and back to summer heat by this weekend and next week. But it will take some times and the process may produce some strong or severe storms over the next two days.
Wednesday Evening Surface Weather
Severe Storm Risk
The atmosphere is set up to produce some severe storms. The potential will be for damaging winds and large hail. Even an isolated tornado in the Slight Risk Region.
This covers metro Washington, Baltimore, and York/Harrisburg/Lancaster.
It has been expanded to include Hagerstown, and may also carry some strong storms across the bay to portions of Delmarva.
Thursday Morning Snapshot
The first signal will be a band of showers and possibly a storm on Thursday morning. 
This will help shift the winds, which will allow some warmer air back in. Baltimore barely hit 81ºF on Wednesday, and should bump a notch or two Thursday.
High Temperatures 
CAPE:
Convective Available Potential Energy.
Values of 2,000 are marginal, but over 2,500 make it more likely to develop storms that can turn severe.
Wind Forecast
The winds will be important. This set up has a broad southwest wind. That often breaks up storms from the mountains around metro areas.  But if we see a hint of a Southeast Wind, then the flow from the Bay helps to enhance an approaching band of rain and storms.
Evening Snapshot
If you have a kid playing in his baseball playoffs (like me) or whatever sport, then you may want to lay attention to this line of storms west and north of Baltimore. 
If you are in the city or south/east, the timing should reach you later at night. 
Friday Afternoon: 
The final push from the cold front is expected between 3 PM and 8 PM
Radar Simulation:
Thursday Morning to Friday Afternoon. There is still some wiggle room with the timing, which is why I only have the animation here. I will display the hourly timing in my next report.
Sunshine State Of Mind
I am done with the cold and snow (for the season). I am embracing my wife's mantra of Sunshine State of Mind.
This was designed by Shannon Berk and we will be wearing it through spring and to the beach.
Double Benefit: Proceeds will be split between our nonprofit Just In Power Kids and the development of my new weather website. That has been scheduled to be ready to launch in May.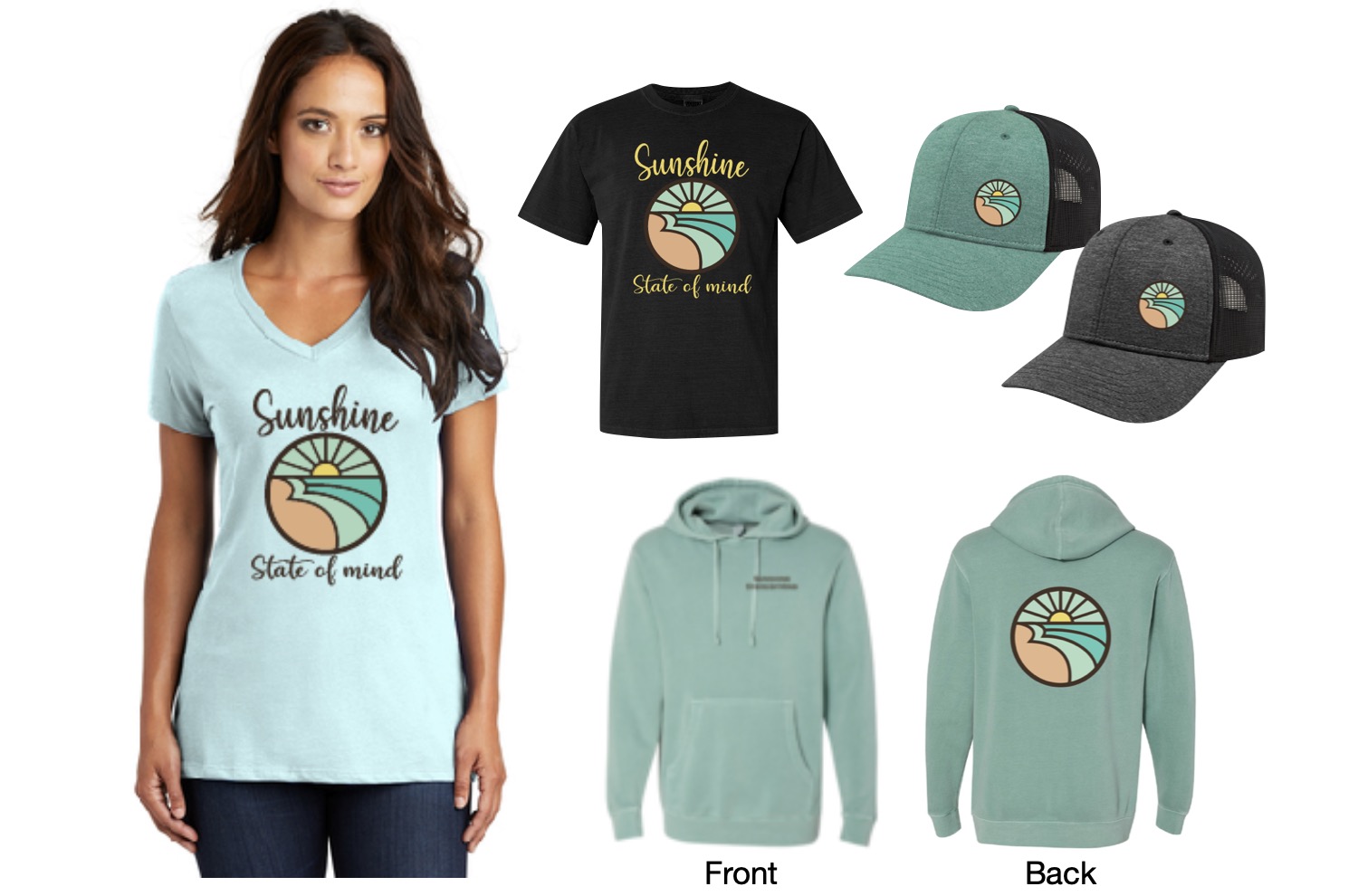 YOUR INTERACTIVE WEATHER PAGES
14 Local Maryland Pages (and York PA)
We have made a page for Maryland Weather which gives you the current conditions for 14 present area locations.
Local Hourly Forecasts and Local Radar
Central Maryland
Delmarva
Pennsylvania

Please share your thoughts, best weather pics/video, or just keep in touch via social media