Sunday May 2 2021
Three years ago we started a three day record heat wave in our region. BWI recorded 90ºF + between May 2 and May 4 2018.  We will not have that this year, but we will have a warm and dare I say a little humid pattern with storms on the way.
My suggestion is if you have yard work or planting, to get it done today so you can benefit from the weather in the week ahead.   We continue to turn the corner after that wind storm and now build in very warm temps today.
This will come with more clouds, and humidity. That will translate to rain by Monday morning.  That rainy pattern may be with us for a few days.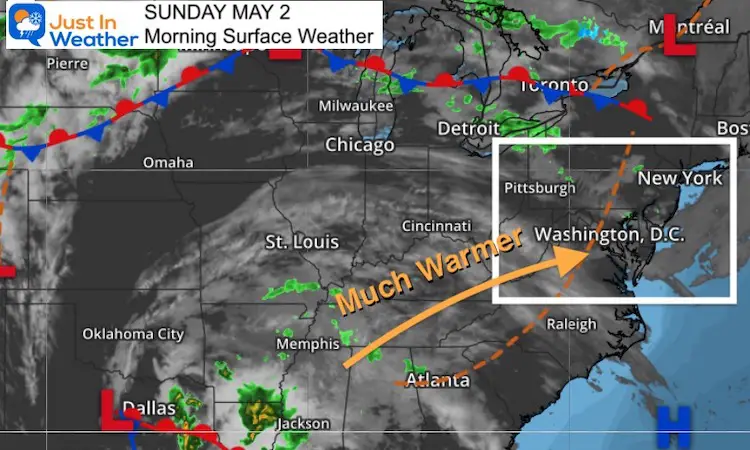 Wet Week?
My son showed me one of his apps and asked of we would have baseball next week. It showed rain EVERY DAY!  My instinct jumped in and said that a rain icon on an app does not mean the entire day will be wet. Especially in spring.  But further inspection of the model guidance, and it is looking a bit soggy.
Monday Rain Animation
6 AM to Midnight
Morning rain will break up to scattered showers by afternoon, and a few strong thunderstorms into the evening.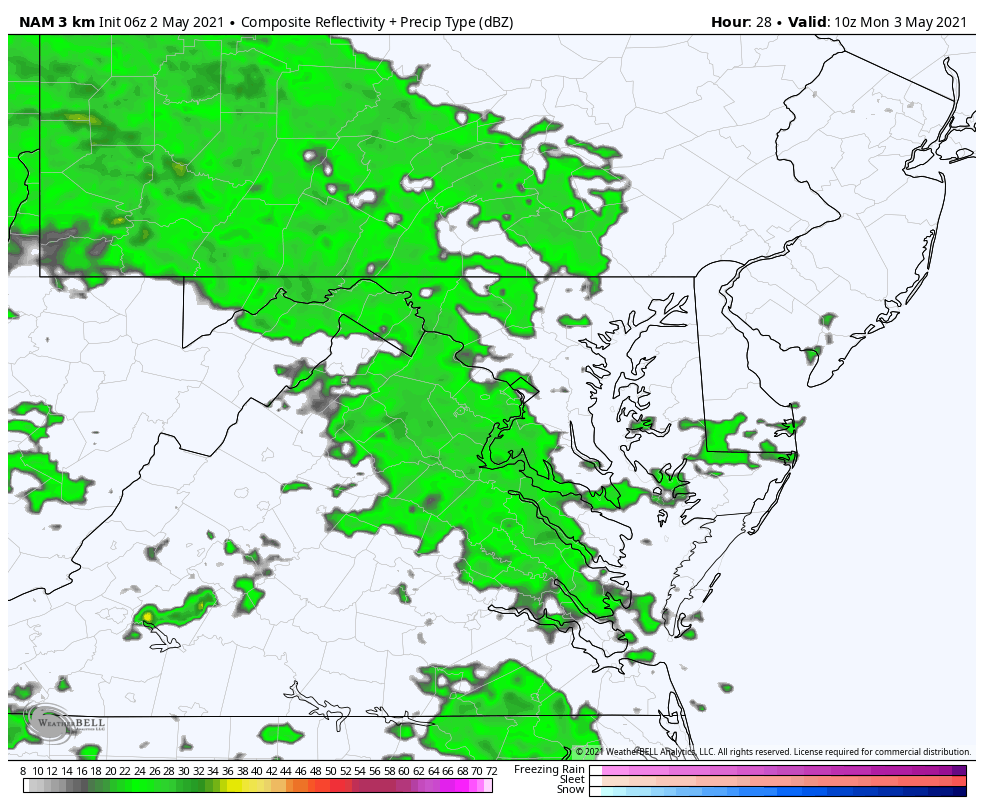 Severe Storm Risk
The good news is that the bulk of the energy should remain well to our west.  We will get rain and thunderstorms, but here is the outlook for the potential those storms turn severe:
Monday
Tuesday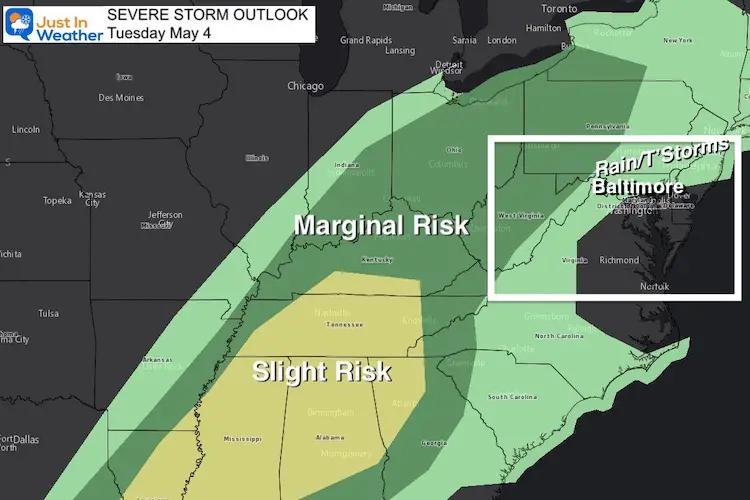 Looking Ahead Through Mother's Day
This week does look quite busy, and you might already be wondering about Mother's Day plan outside.
The trend from stormy to chilly, will still bring in showers into next weekend.  The bright side is that the rain chances look limited on Sunday, but we will be in a cooler temperature pattern by then.
Likely Rainy Days:
Monday: Showers/Storms
Tuesday:Showers/Storms
Friday: Stromg Storms
Saturday: Chilly Rain
Mother's Day: Cooler, Breezy, Scattered Showers
Rain Animation:
Weather Almanac: Climate Data For Baltimore
Normal Low in Baltimore: 48ºF; Record 36ºF in 1978
Normal High in Baltimore: 70ºF, Record 90ºF 2018
Temperature Forecast
Sunday Afternoon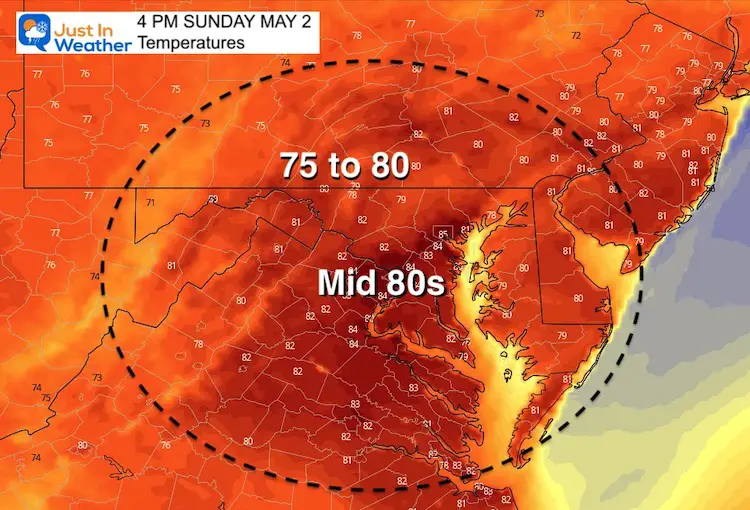 Monday Morning
Monday Afternoon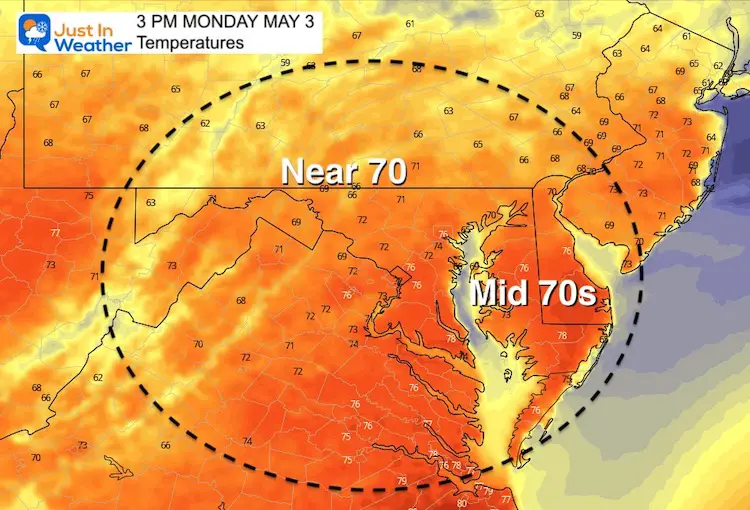 Temperature Outlook
The warm temps start the week, along with more humidity and the wet weather… Then we get much cooler into next weekend. 
In Case You Missed It
Cicada Safari: Click here to see my pick for the best app to track Brood X.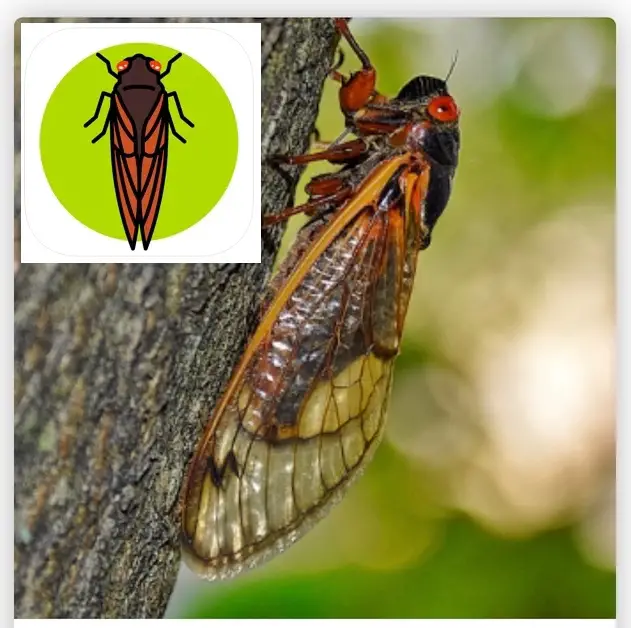 Sunshine State Of Mind
I am done with the cold and snow (for the season). I am embracing my wife's mantra of Sunshine State of Mind.
This was designed by Shannon Berk and we will be wearing it through spring and to the beach.
Double Benefit: Proceeds will be split between our nonprofit Just In Power Kids and the development of my new weather website. That has been scheduled to be ready to launch in May.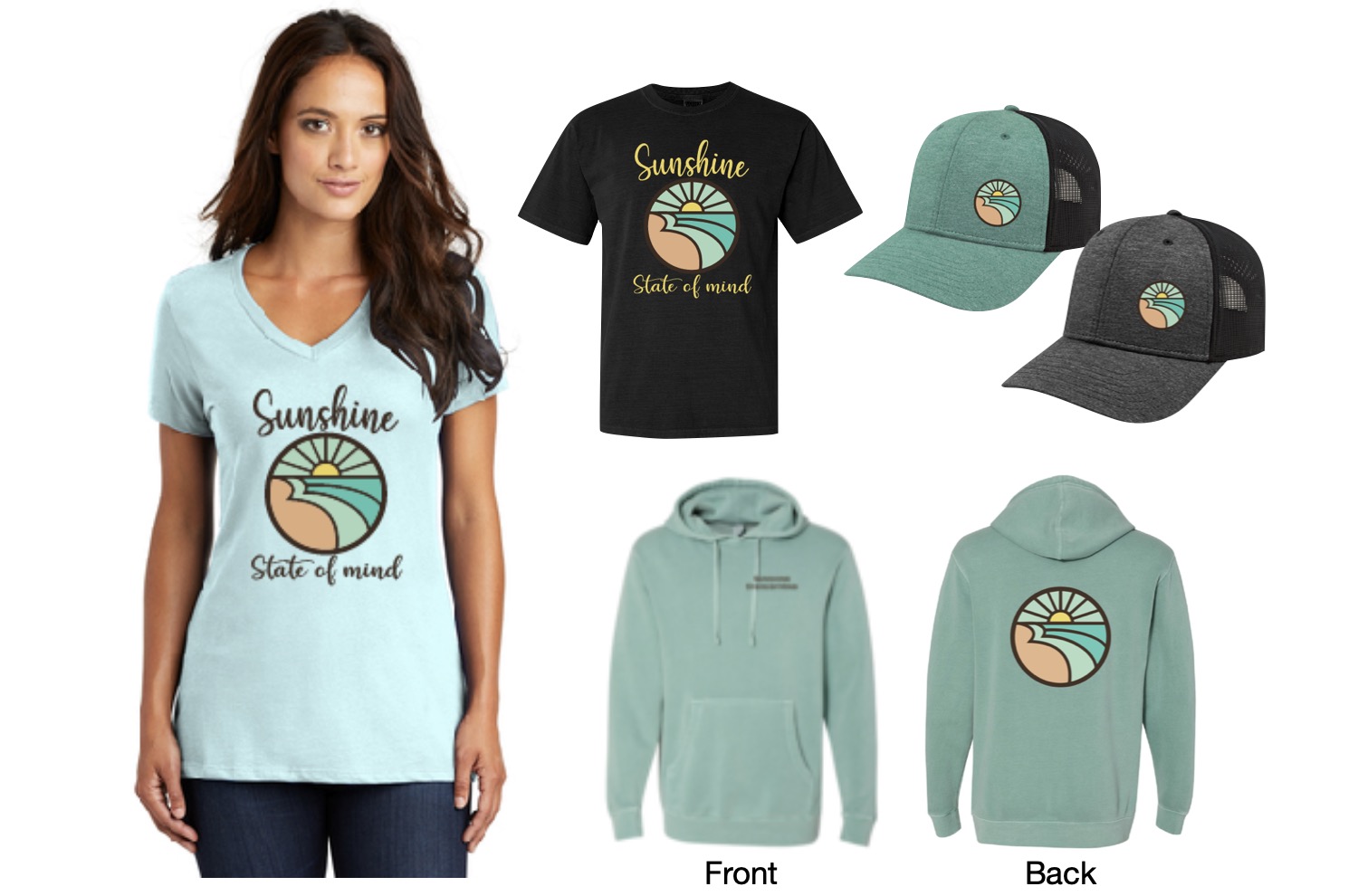 YOUR INTERACTIVE WEATHER PAGES
14 Local Maryland Pages (and York PA)
We have made a page for Maryland Weather which gives you the current conditions for 14 present area locations.
Local Hourly Forecasts and Local Radar
Central Maryland
Delmarva
Pennsylvania

Please share your thoughts, best weather pics/video, or just keep in touch via social media
Maryland Smoothie King Is Now Supporting Our Nonprofit Just In Power Kids