Wednesday April 21 2021
Earth Day will be celebrated this year with a run for a 146 yer old record low temperature in Baltimore and many other areas.  We also could have snow flurries in the region at daybreak.
THIS is why we encourage you to hold off on planting too early. A late winter arctic air mass will settle in overnight and bring temperatures way down to the low 30s for many metro areas. Even some 20s inland.
This prompted a Freeze Warning where it is almost certain to drop below 32ºF, but they may not be alone.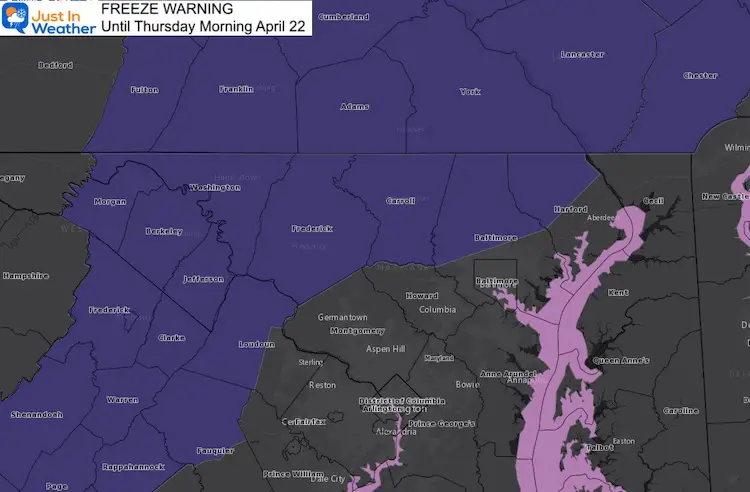 Surface Weather
Let's back up to this evening, where the departing front has opened up winds from the Northwest over the Great Lakes. This is a winter set up, and it has produced wide spread snow bands from Ohio to New York. It did snow and coat the ground in western Maryland today.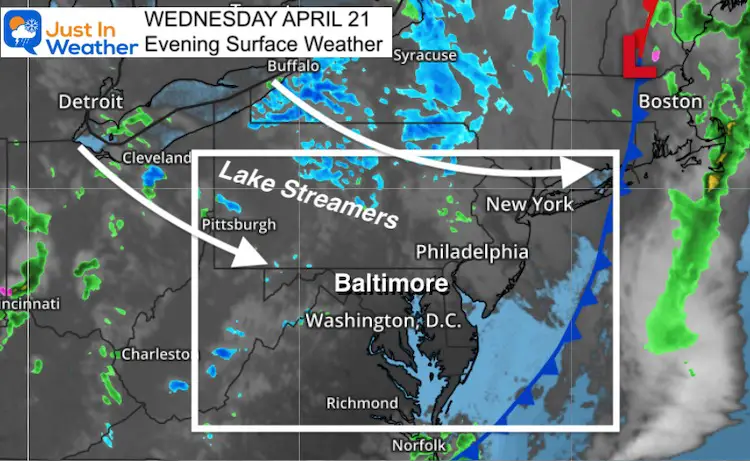 Thursday Morning Forecast For Local Snow?
The NAM 3 Km Model is showing one of those Lake 'Streamers' off of Erie to cross the mountains and reach into the suburbs west of Baltimore. Do not be surprised of you see some flakes flying in the morning. However, do not expect much stickage except maybe some grass areas getting a quick coating.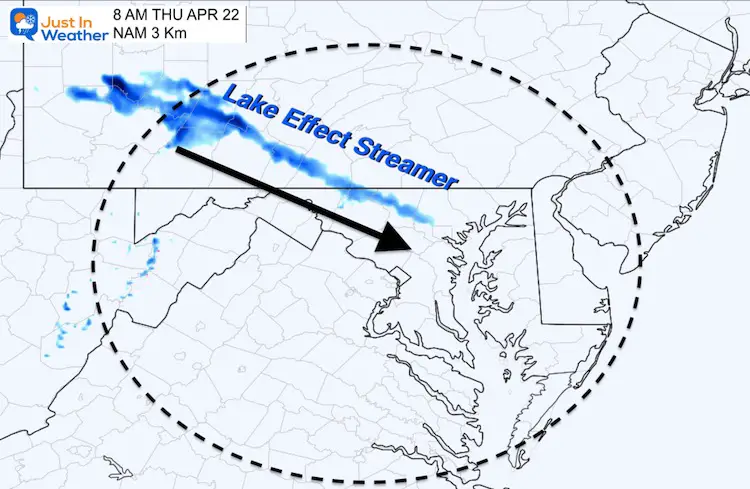 Record Low Temperatures?
Baltimore's April 22 mark is 32ºF set in 1875. That is 146 years old!
That is one of the oldest records dating back to the start of data collection in our region. We could reach that.
At 9 PM, BWI reported 43ºF with a Dew Point of 21ºF. That is very dry air and will allow for a wide window to reach.
Getting to 32ºF will depend on how much wind and cloud cover continues overnight.
Compare Four Model Forecasts 
This is the range of expectations for low temperatures Thursday morning…. I've highlighted the station at BWI.
The HRRR model shows BWI hitting the record low….'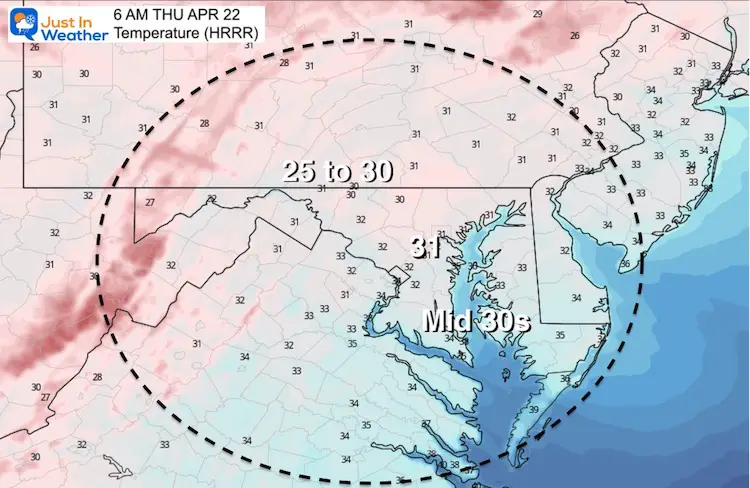 The NAM 3 Km shows it within 1 degree, but this model is also bringing in a chance for that snow band…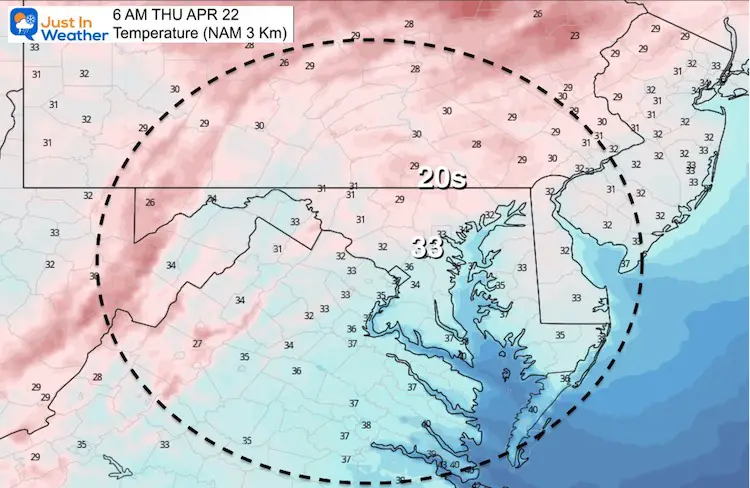 Both the GFS and Euro (ECWMF) show BWI at 34ºF, but within the margin of error.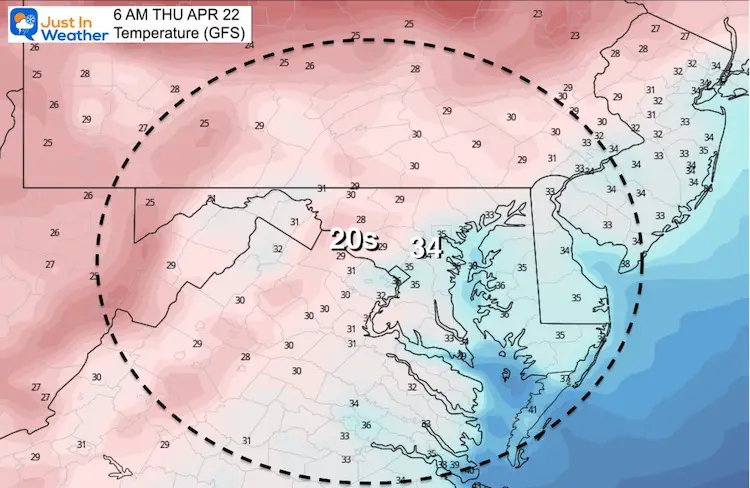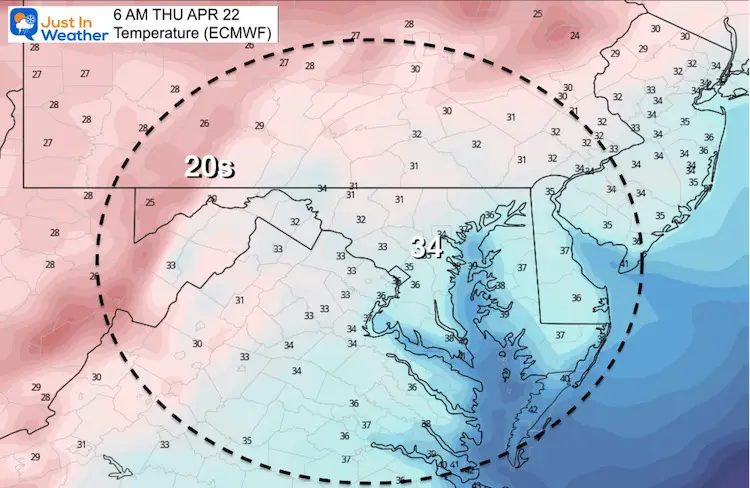 Winds
It will be chilly in the morning.  Winds will be breezy, then increase again during the day.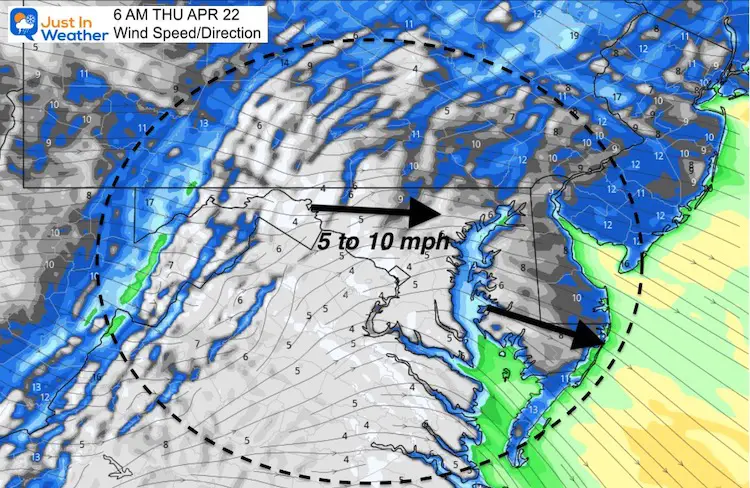 Afternoon High Temperatures 
While we remain below average (67ºF) the April sun will try to boost metro areas into the lower 50s.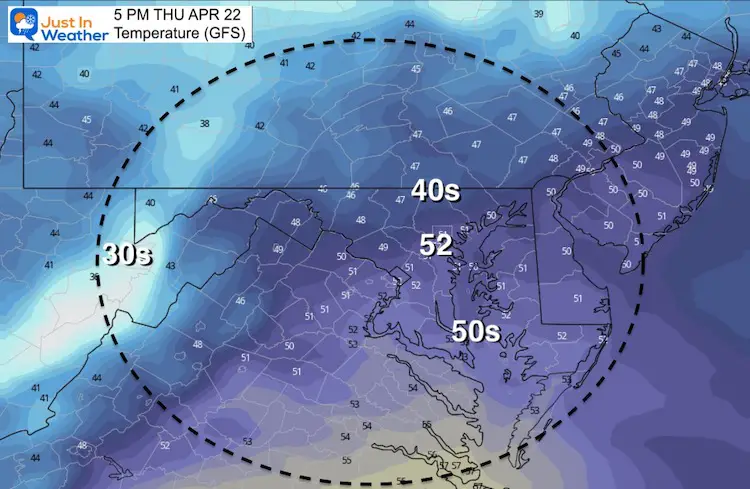 I will have a look for the record and a full forecast update in the morning.
Sunshine Sate Of Mind
I am done with the cold and snow (for the season). I am embracing my wife's mantra of Sunshine State of Mind.
This was designed by Shannon Berk and we will be wearing it through spring and to the beach.
Double Benefit: Proceeds will be split between our nonprofit Just In Power Kids and the development of my new weather website. That has been scheduled to be ready to launch in May.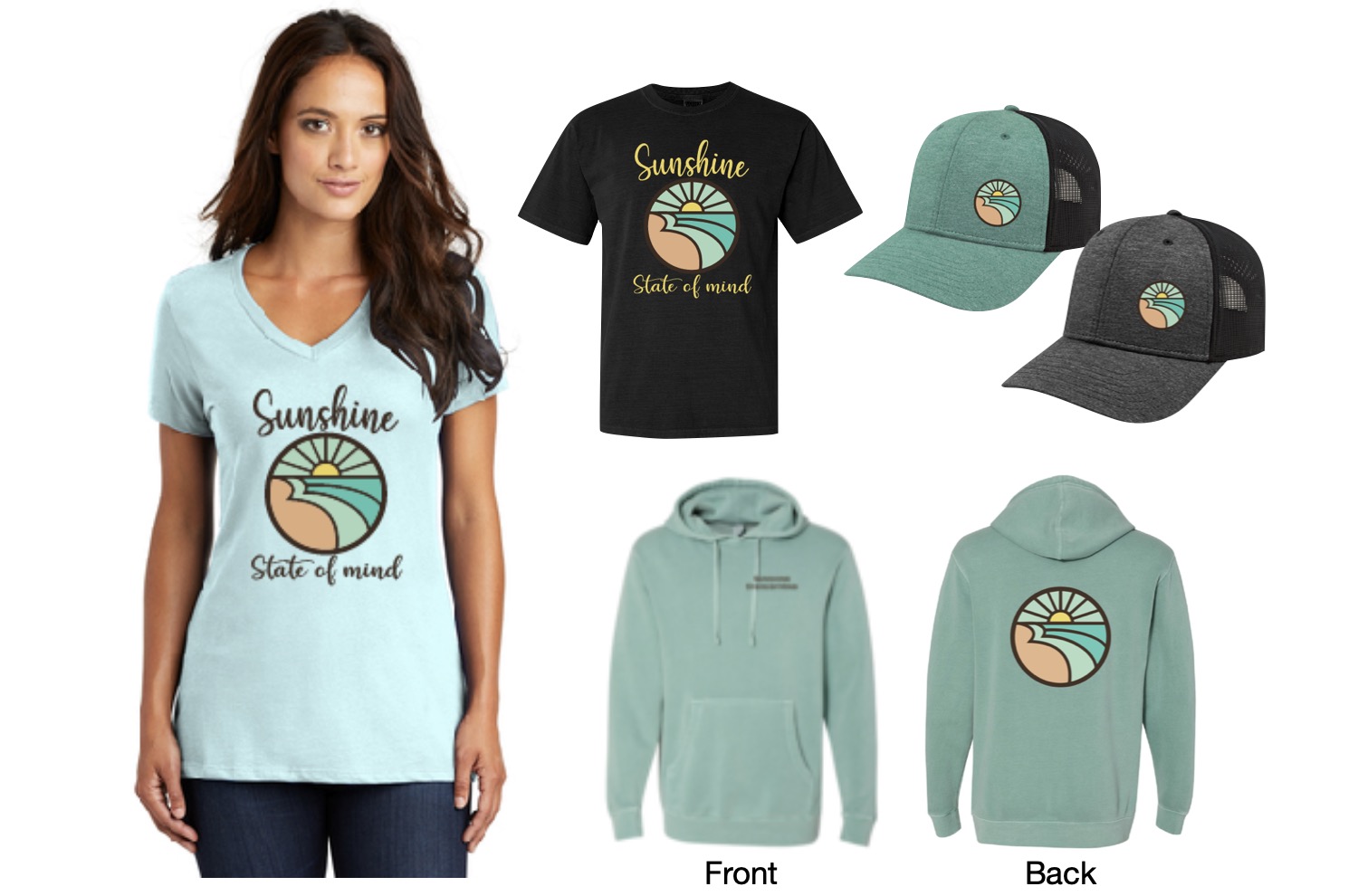 YOUR INTERACTIVE WEATHER PAGES
14 Local Maryland Pages (and York PA)
We have made a page for Maryland Weather which gives you the current conditions for 14 present area locations.
Local Hourly Forecasts and Local Radar
Central Maryland
Delmarva
Pennsylvania

Please share your thoughts, best weather pics/video, or just keep in touch via social media
Maryland Smoothie King Is Now Supporting Our Nonprofit Just In Power Kids