Friday April 16 2021
Two late season snow storms have hit the US this week. One in Colorado included metro Denver. Closer to home, strong Low Pressure over Cape Cod has brought snow to New York and New England.  This highlights the pattern we will be stuck in for a while.
Can we really be stuck in a below average temperature pattern for the rest of the month? Blame this Nor'easter or even the Polar Vortex as the gift that keeps on giving. Check this out…
Satellite Loop
The clouds today are from the strong winds wrapping around the storm in New England. Loop in the upper right for the circulation that appears to have an eye to it.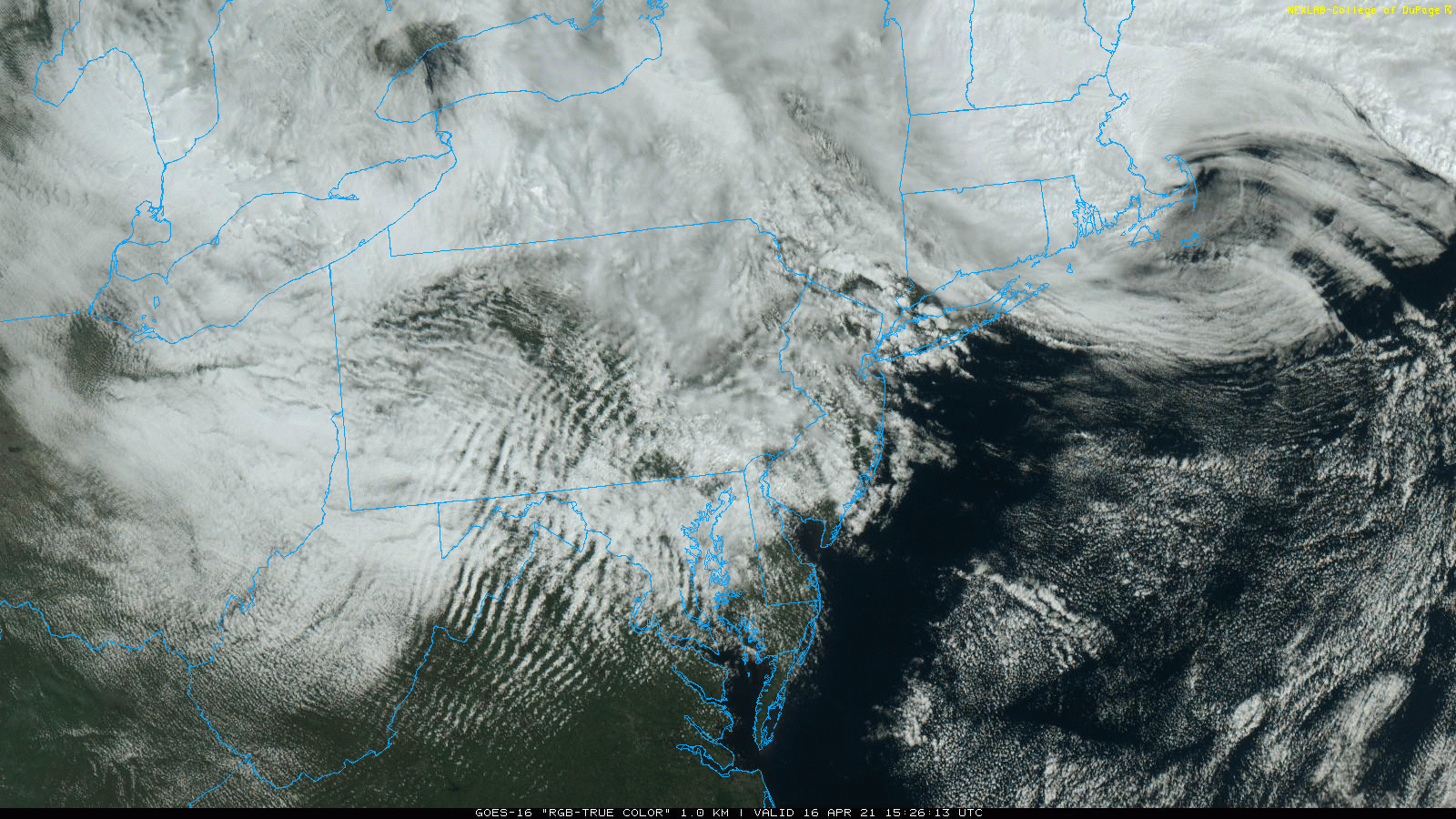 Satellite Snapshot
I've circled the Low Pressure in red to compare to the circulation above.
The chilly winds have produced ripples or wave clouds moving over the mountains.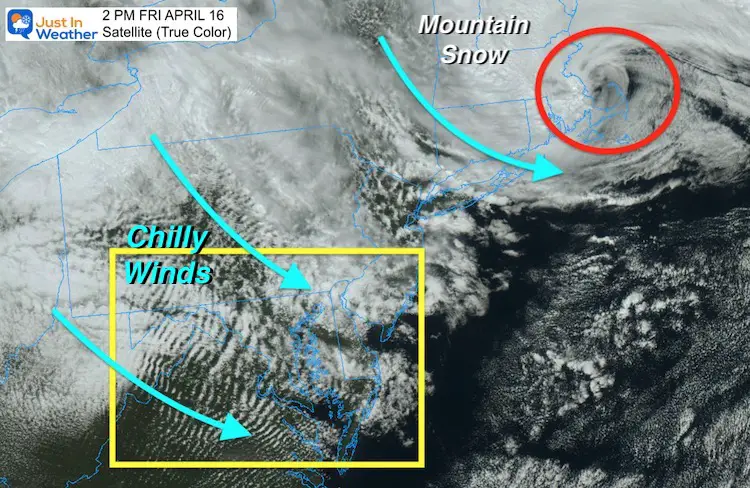 Surface Weather
Early this afternoon the plot shows the wintry mix and snow in interior New England. 
Parts of Vermont and New Hampshire may see a foot of snow.
Looking Ahead:
The NOAA Guidance for temperatures compared to average 'normal' shows the eastern US Cooler for the 6 to 14 day spread. 
April 21-25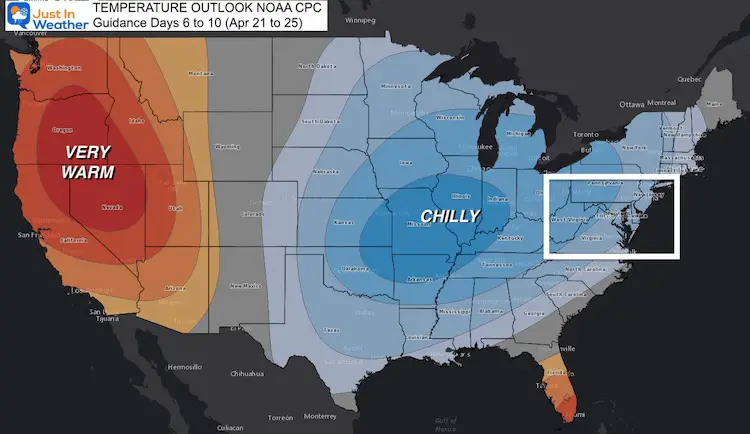 April 23-29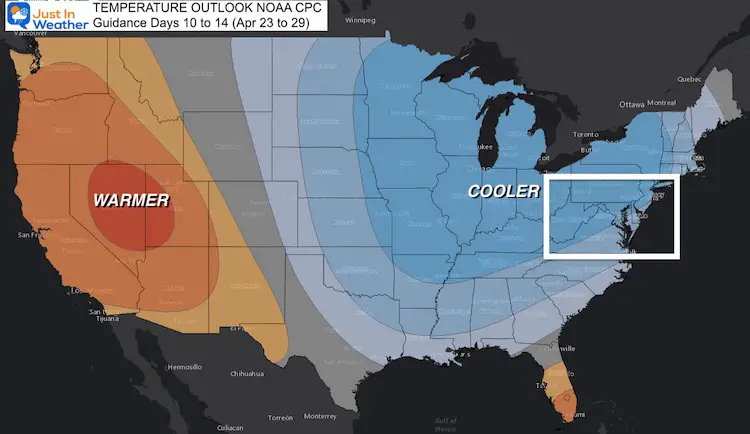 Jet Stream Animation 
Here we can see the 500 mb height anomaly from 8 Pm Friday April 16 to 8 PM Wednesday April 28
During this time, reinforcing cool air in the form of troughs (blue) will continue for most of the next two weeks. We start with the current storm departing, then more surges of chilly air following behind it.
We begin to relax the pattern and build in a warmer trend by the end of the month. This should get us out of the chill and closer to 'normal'.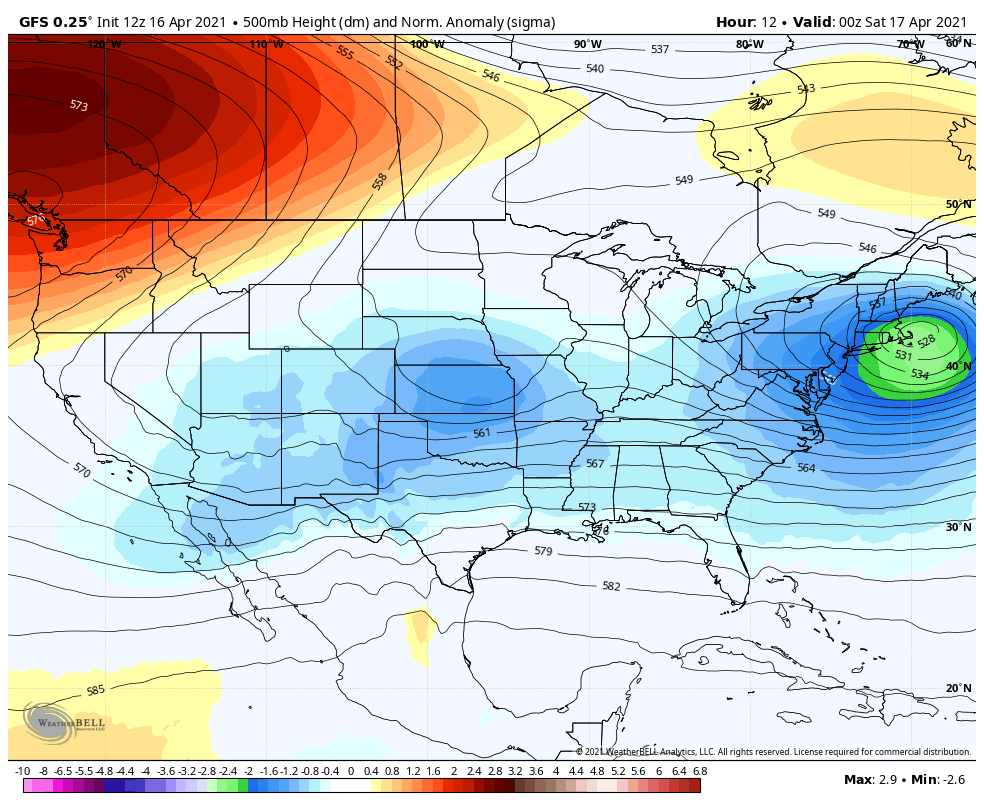 Translation: Temperature Outlook
I have shown various models that have meandered on the intensity of the cold.  The main story is that we will have chilly days for most of the next two weeks. 
*This forecast is for Baltimore at BWI- So inland some mornings may get cold enough for frost.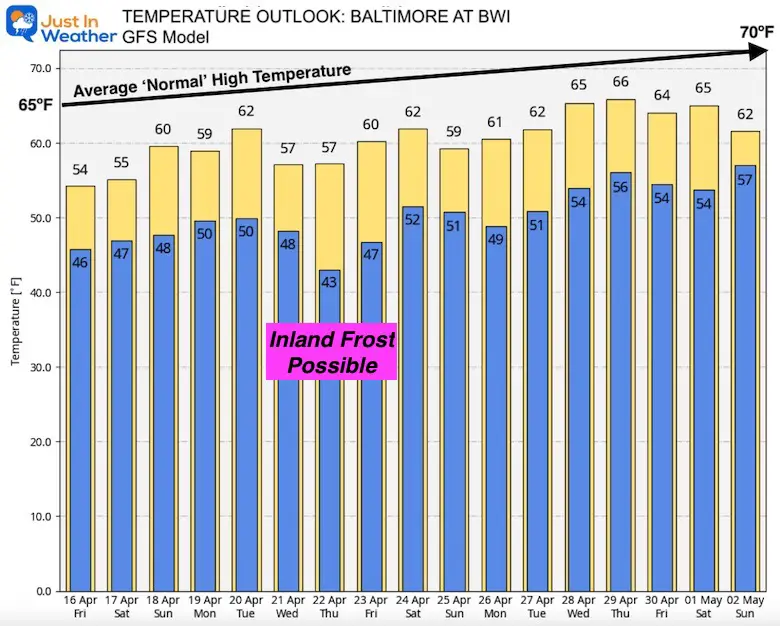 Sunshine Sate Of Mind
I am done with the cold and snow (for the season). I am embracing my wife's mantra of Sunshine State of Mind.
This was designed by Shannon Berk and we will be wearing it through spring and to the beach.
Double Benefit: Proceeds will be split between our nonprofit Just In Power Kids and the development of my new weather website. That has been scheduled to be ready to launch in May.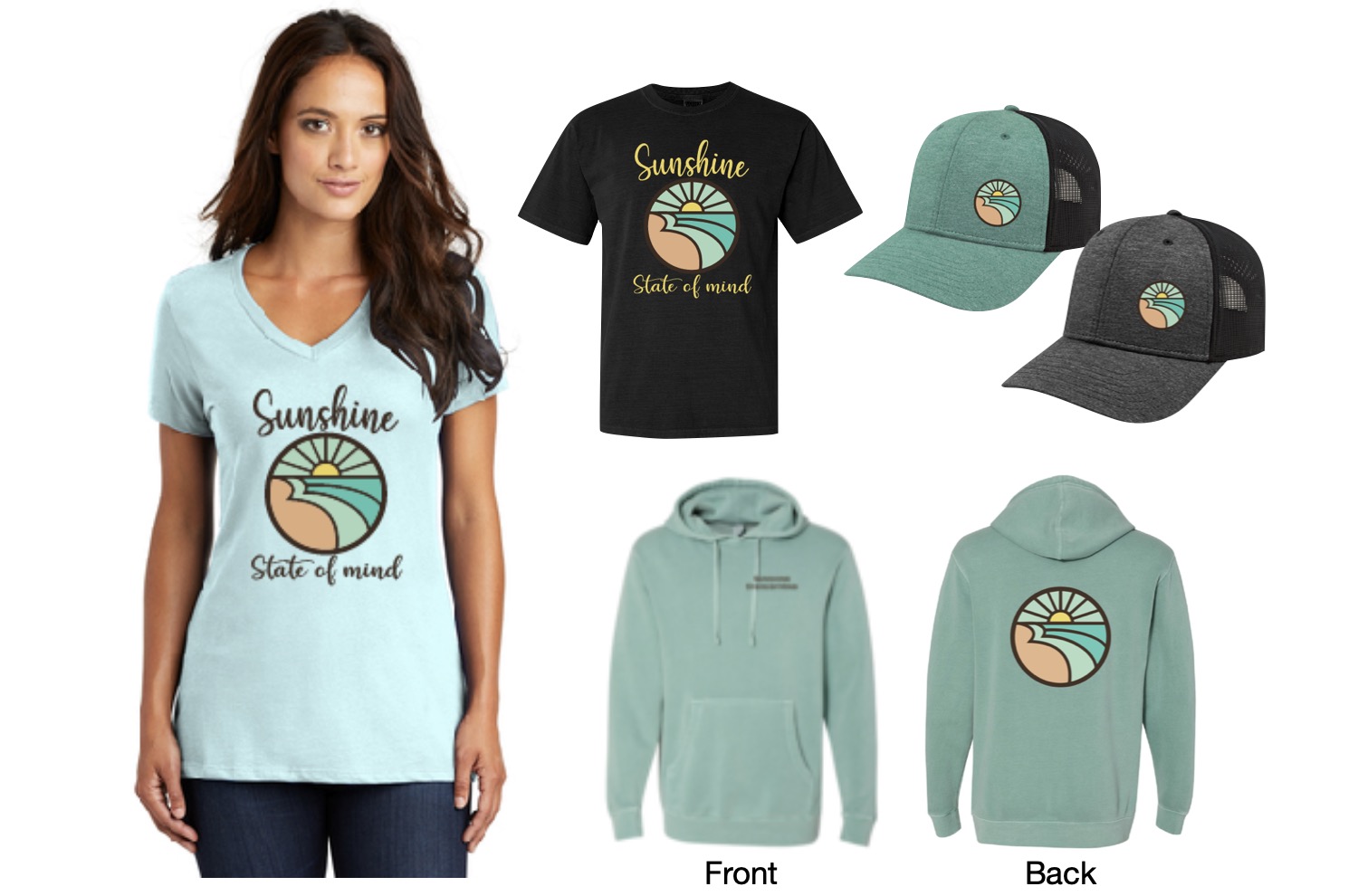 YOUR INTERACTIVE WEATHER PAGES
14 Local Maryland Pages (and York PA)
We have made a page for Maryland Weather which gives you the current conditions for 14 present area locations.
Local Hourly Forecasts and Local Radar
Central Maryland
Delmarva
Pennsylvania

Please share your thoughts, best weather pics/video, or just keep in touch via social media
Maryland Smoothie King Is Now Supporting Our Nonprofit Just In Power Kids