Saturday Evening Update February 27 2021
The start of this weekend was damp with. chilly rain and fog.  But when that broke and we got the sun we expected, the afternoon quickly warmed to the mid 50s.  That is if you were away from the water.
Sunday will be a different story. It is the end of February and I was trying to think of the best way to describe the day.  March has its lamb or lion, but what about this?  Well, I figured if someone was stuck inside with the frequent snow and ice we had this month, it would be like a hibernating bear.  Now give that bear an afternoon to get outside, only to be followed by a soggy day with temperatures in the lower 40s.  That bear would be grumpy. Agree?
Saturday Evening Surface Weather
This evening remains somewhat mild as the full moon was visible, but its about to end.  Cooler air is moving in from the northwest while the next wave of Low Pressure will bring us the rain by morning.   I have a different way I want to present the timeline to you below.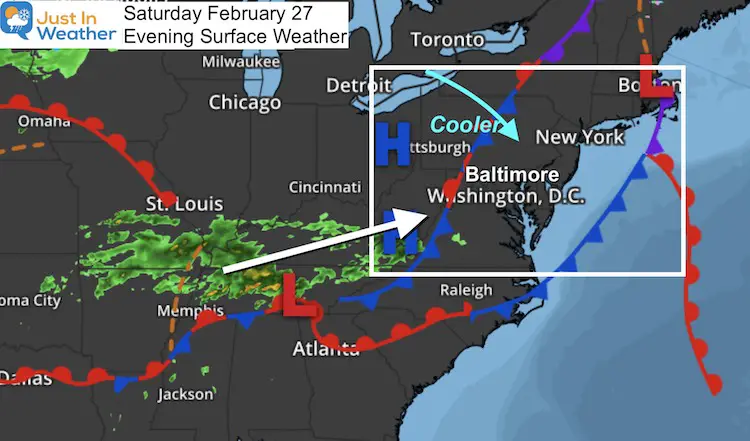 Temperature Timeline —> slider
Chilly, and it doesn't move!  The best way to show you how it will feel outside, was this snapshot timeline (8 AM, Noon, 4 PM, and 8 PM).  Slide through, I promise you these are different time stamps, but we will be stuck all day in the lower 40s.
Rain Timeline —> slider
The animation is below, but I know the times are not easy to reach there.
Here are key time frames with annotation to show the movement.
Notice, the band of rain will move up to the Maryland/Pennsylvania border around noon, then breaks up to showers, only to move back south at night into Monday morning.
Rain Animation: Sunday morning to Monday Morning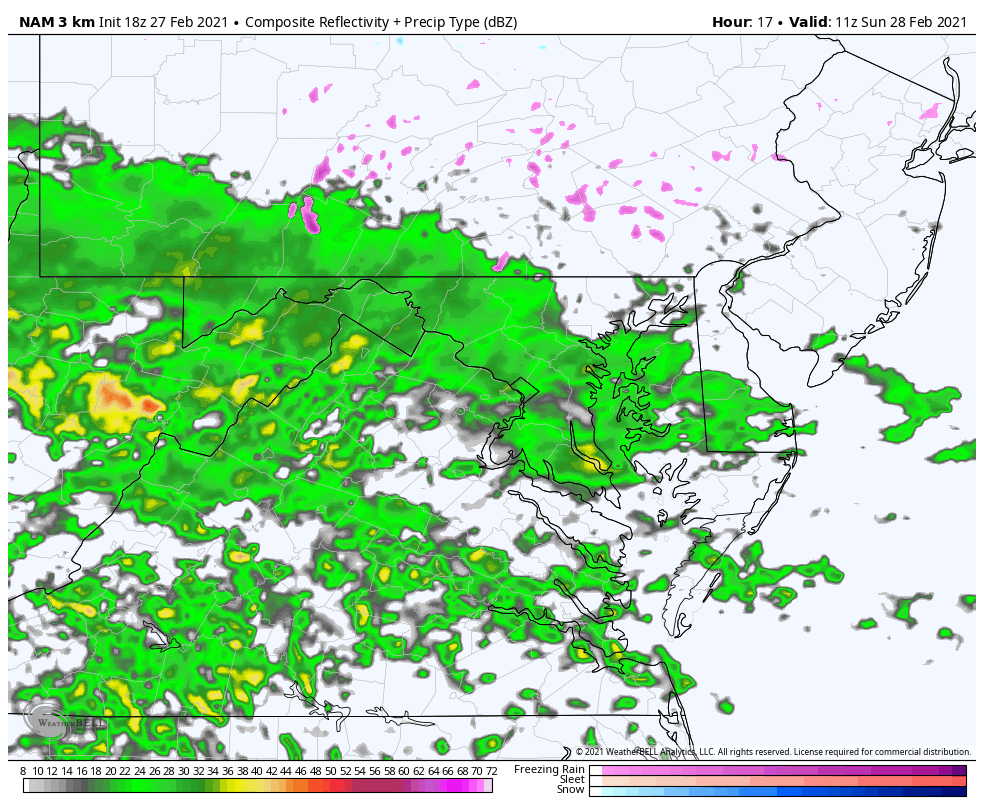 Forecast Snapshot: Central Maryland 
Following the rain, the next dry air mass will be chilly.  Another surge of colder air will arrive at the end of the work week.

There is a lot of chatter about the Polar Vortex possibly impacting us mid month.
I will address that in my next update Sunday morning.
*NEW* FITF TUMBLER
READY TO SHIP THIS WEEK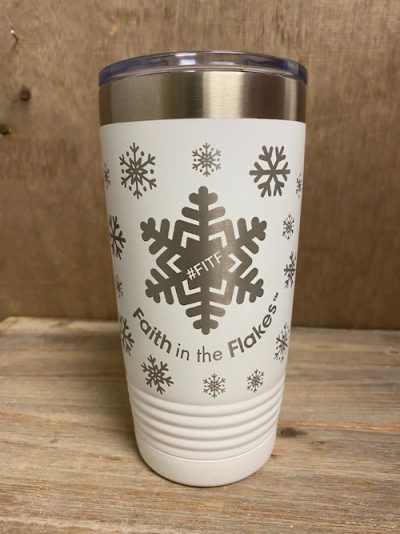 Please share your thoughts, best weather pics/video, or just keep in touch via social media
YOUR INTERACTIVE WEATHER PAGES
14 Local Maryland Pages (and York PA)
We have made a page for Maryland Weather which gives you the current conditions for 14 present area locations.
Local Hourly Forecasts and Local Radar
Central Maryland
Delmarva
Pennsylvania