Tuesday January 12 2021
After a seasonably cold day, we warm up in the middle of the week.   Some areas could get up close to 50ºF, then we get the cold front on Friday.  As we get better information 'in the grid', there is more support showing the timing of the moisture and cold air.   As of now, it looks like rain will mix with snow Saturday morning, then more of us get into the snow showers later that day.
This is just the first push of cold air, there will be more over the next few weeks.
Morning Surface Weather
You may have thick frost on your car, but this southern storm will be staying south and moving off of the coast.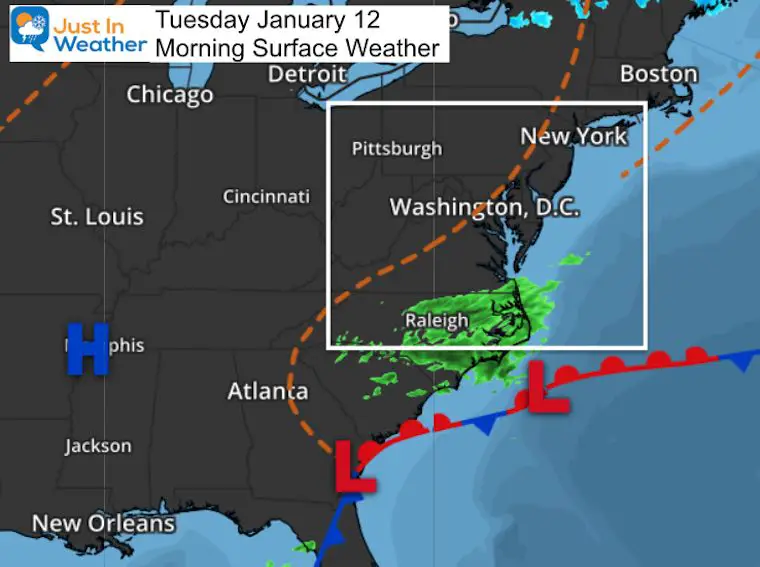 Morning Temperatures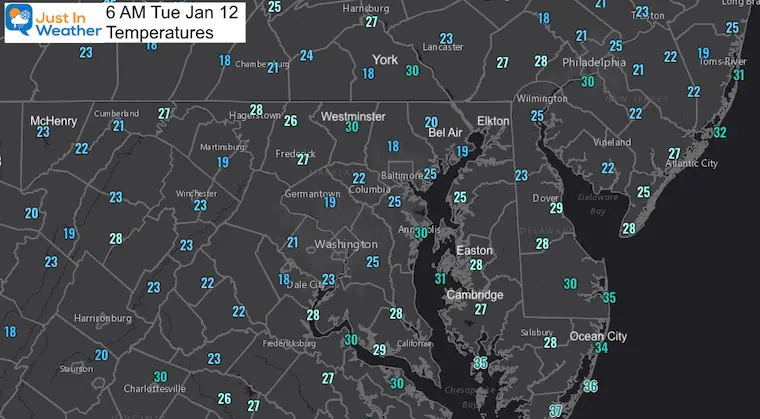 Afternoon Forecast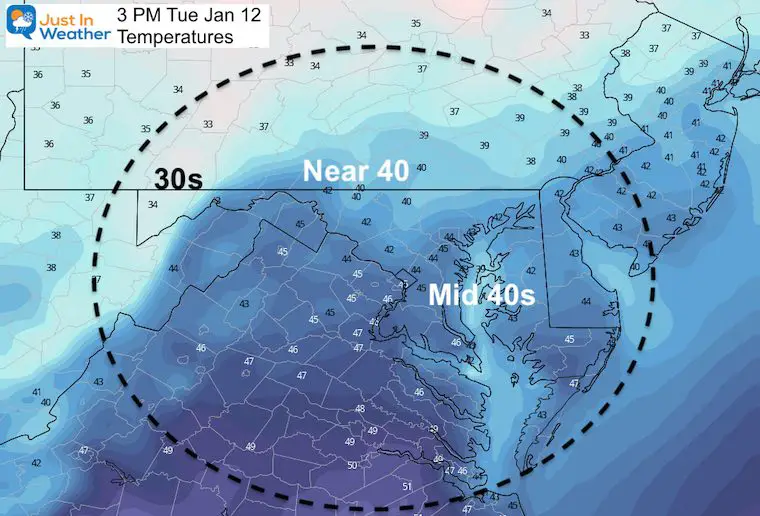 Wednesday Temperatures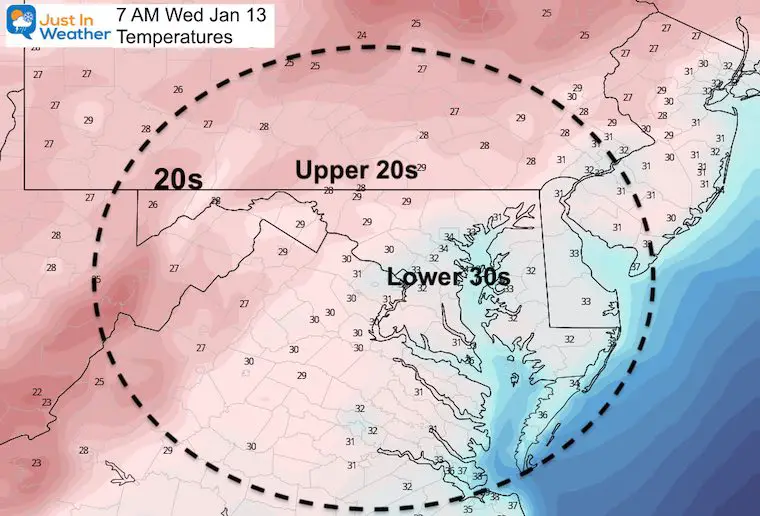 Forecast Snapshot: Central Maryland
This quick look shows the time of interest: Late Friday into Saturday

Friday Afternoon 
The cold front will arrive, but the cold air (cold enough for snow) will be delayed by up to 10 hours.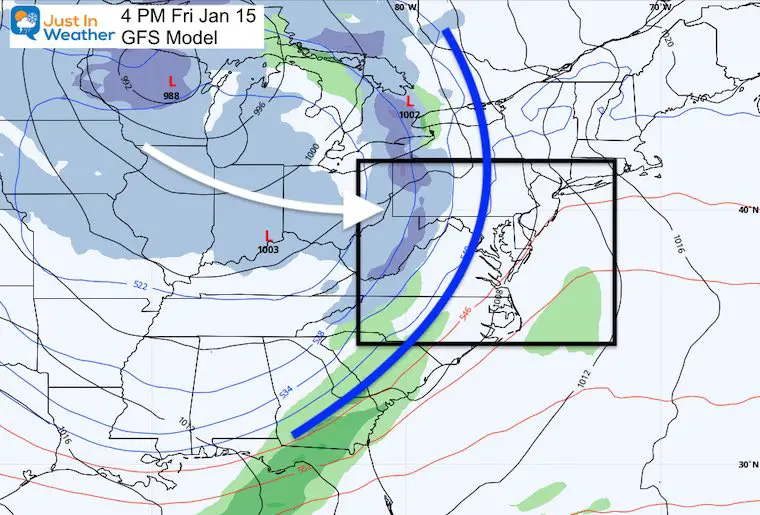 Saturday Morning Snow
This is Cold Front snow. That means it is brief, and often either falling on warmer ground or just enough for a coating. If there is more, it would be west and north of Baltimore based on this outlook.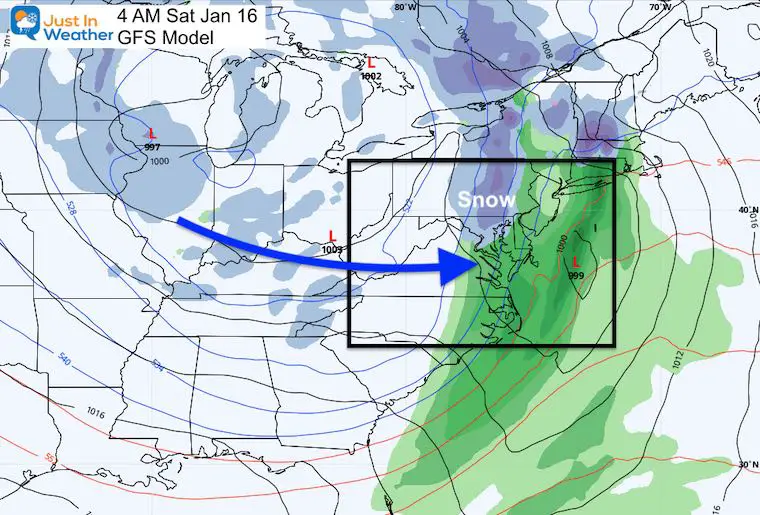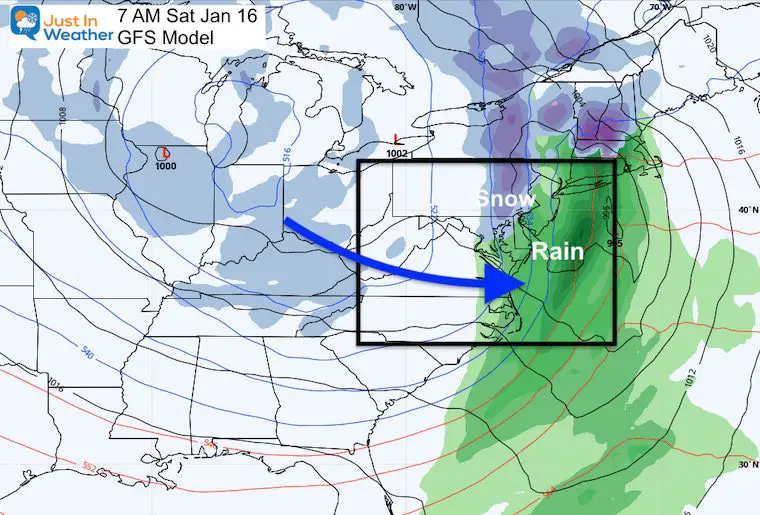 Saturday Evening Snow
This is from an upper level disturbance, like a Clipper.  That can produce more widespread snow showers, and a quick coating.
Note: There will be Lake Effect Snow around Buffalo. The Ravens may very well be playing in the snow this weekend.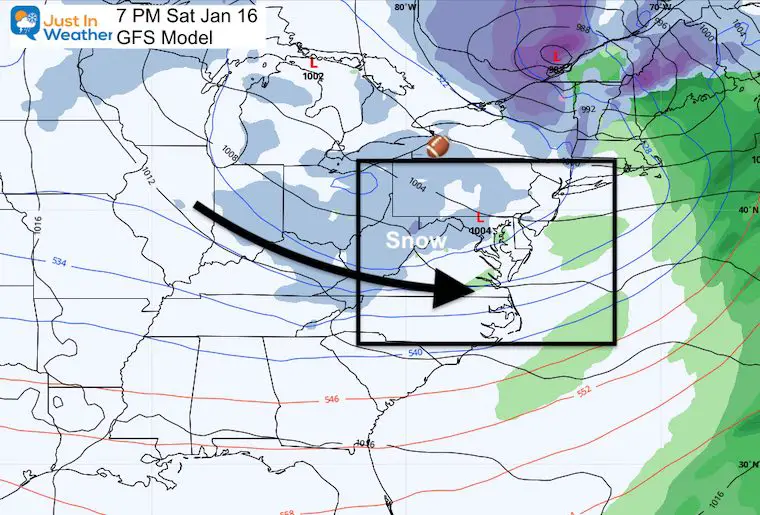 Temperature Outlook
Note: This is for Baltimore at BWI.
The high temperature on Saturday is likely at midnight, before the cold air fully arrives.
This looks less extreme that earlier plots.  I will expand on this in a report later today.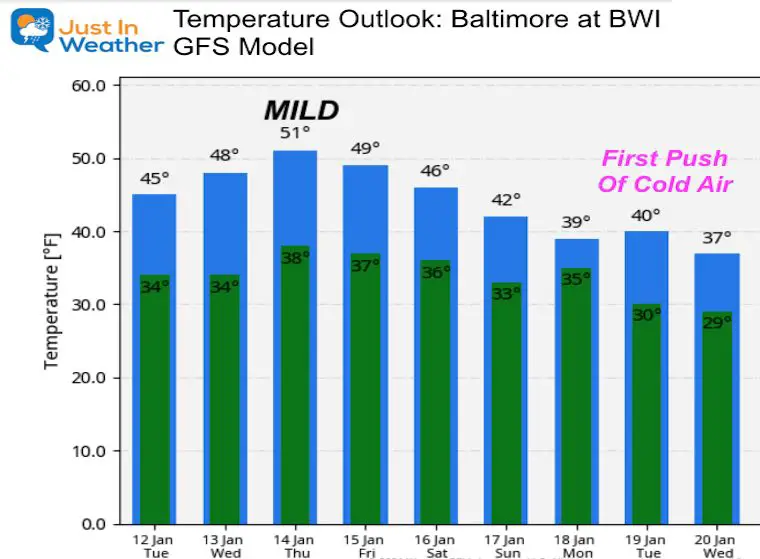 Also see:

YOUR INTERACTIVE WEATHER PAGES
14 Local Maryland Pages (and York PA)
We have made a page for Maryland Weather which gives you the current conditions for 14 present area locations.
Local Hourly Forecasts and Local Radar
Central Maryland
Delmarva
Pennsylvania

FITF Shop Open
My 'bonus' daughter Jaiden and wife showing off our popular Maryland Hoodies. Unisex and women's items all produced in Maryland.
Click here to see this and many other new items.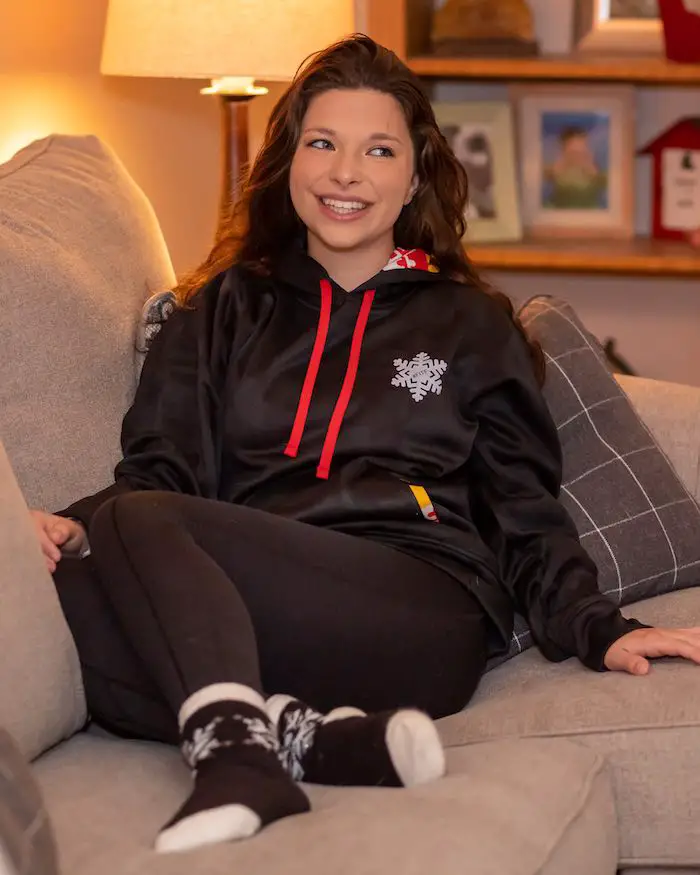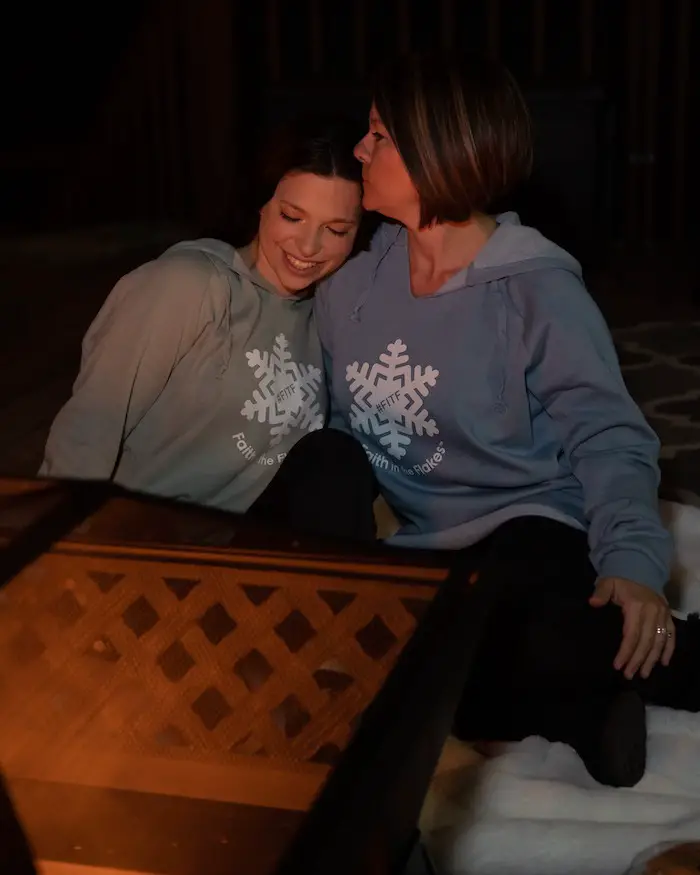 Also see:
Maryland Weather Page
I wanted to keep it simple. Just the basics for a quick view at any time.
Please share your thoughts, best weather pics/video, or just keep in touch via social media
---
Email Updates
Please make sure you sign up (above or click here to sign up for email alerts…. ) for my newsletter. This way you will get an email to make sure you are notified of each post.
---
Just In Power Kids:
A portion of proceeds go to our programs Providing FREE holistic care for kids in cancer treatment and up to 5 years post treatment and caregivers.
New Caps and Hats