December 9 2020
The sun is waking up. After bottoming out with activity last year, this new solar cycle has gotten really busy since November. Then, two days ago on December 7, a strong storm erupted a long duration C7.41 solar flare. This was captured on satellites pointed at the sun from SOHO (Solar and Heliospheric Observatory and STEREO (Solar Terrestrial Relations Observatory).
We have a Geomagnetic Storm Watch through Friday for a strong event, and the chance to view the northern lights near the Pennsylvania and Maryland border.  It could happen tonight, with the best chance Thursday night.
See the forecast maps and NASA video explaining the Earth's Aurora below.
Solar Storm Satellite Views
This image was from Monday afternoon. The flare is also called a CME, Coronal Mass Ejection. This is what will send charged particles towards Earth.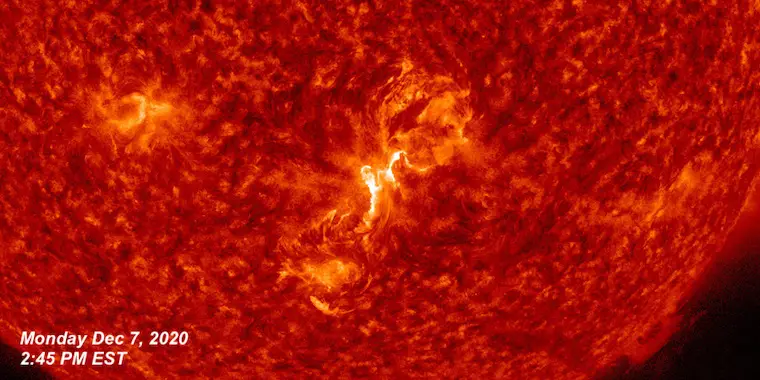 Geomagnetic Storm Watch
The NOAA Space Weather Office has issued this watch through December 11.
What was initially expected to be a minor event, appears to be peaking at G3 on Wednesday December 10.
This is is considered to be a Strong event.  There can be satellite and radio disruption.
There is also expected to be a great show of the Northern Lights (Aurora Borealis).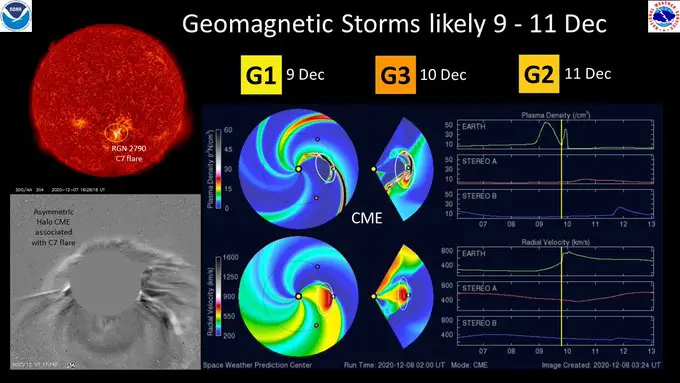 Here is a great look at the CME on video.
Today's C7.4 solar flare from sunspot region 2790 is eruptive and a coronal mass ejection can be seen on images from STEREO A. This coronal mass ejection is very likely to have an earth-directed component. More info later when SOHO coronagraph imagery becomes available. pic.twitter.com/xABs4egM2E

— SpaceWeatherLive (@_SpaceWeather_) December 7, 2020
This video was captured by SOHO Lasco/C3satellite
Can We See The Northern Lights?
The forecast G3 event with a Planetary K-Index of 7 puts our region right on the edge.  It could be anytime at night, but best away from urban lights with an unobstructed view North!  If it is visible at this latitude, it would likely be low in the sky.
Weather: Our region should remain clear for a few days. See your local forecast page at the bottom of this post.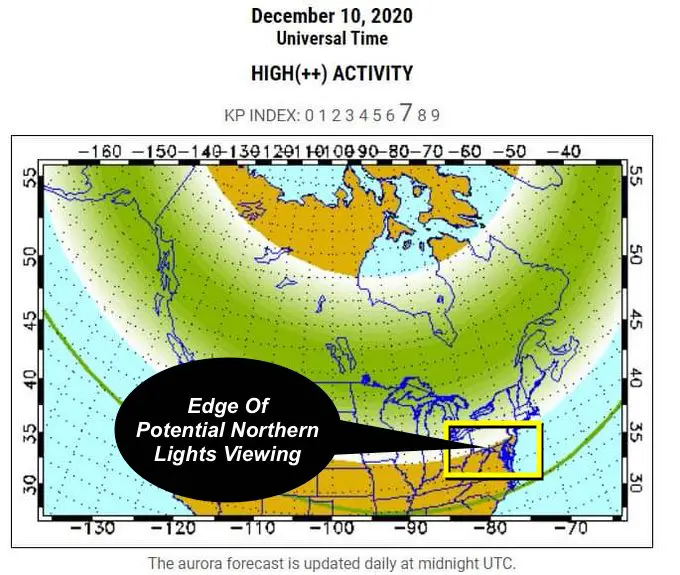 Forecast Zones
The best regions for viewing will be yellow, green, and blue. This may include dark areas near Chicago, Cleveland, New York, and Boston.  I mean dark, well away from the cities.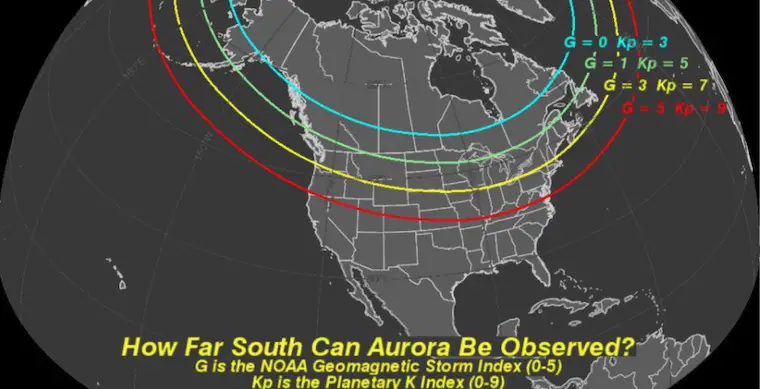 NASA Video: Space Weather and Earth's Aurora
Also See:
December Climate, Sun Data, Solstice, ISS Flyovers, Moon, Planets, and The Great Conjunction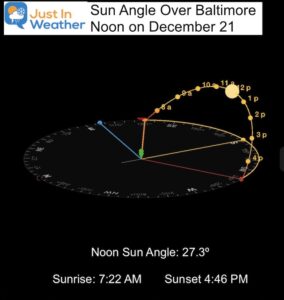 FITF Shop Open
My 'bonus' daughter Jaiden is showing off our popular Maryland Hoodie. Click here to see this and many other new items.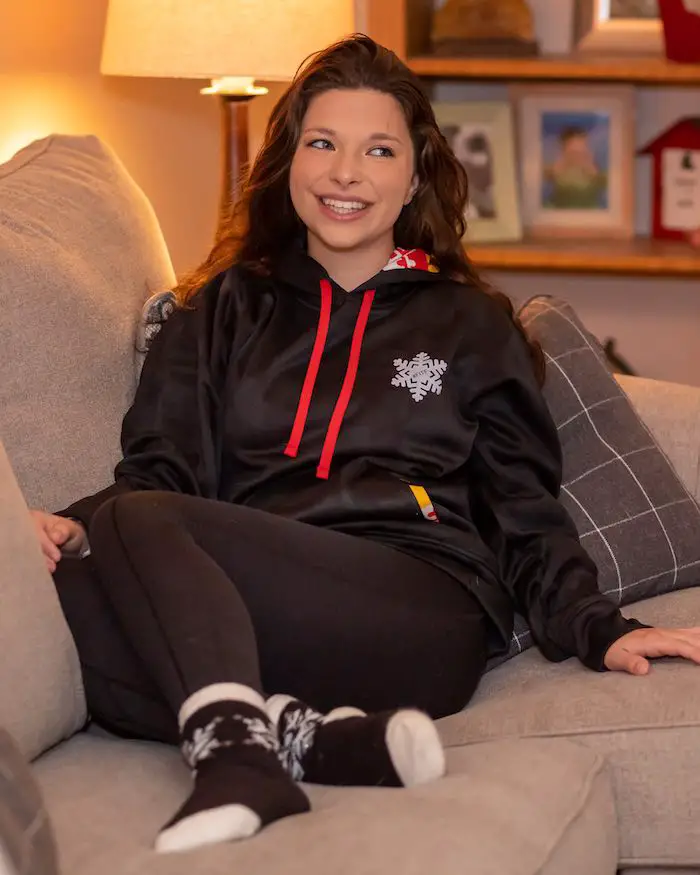 YOUR INTERACTIVE WEATHER PAGES
14 Local Maryland Pages (and York PA)
We have made a page for Maryland Weather which gives you the current conditions for 14 present area locations.
Local Hourly Forecasts and Local Radar
Central Maryland
Delmarva
Pennsylvania

Maryland Weather Page
I wanted to keep it simple. Just the basics for a quick view at any time.
Please share your thoughts, best weather pics/video, or just keep in touch via social media
---
Email Updates
Please make sure you sign up (above or click here to sign up for email alerts…. ) for my newsletter. This way you will get an email to make sure you are notified of each post.
---
Just In Power Kids:
A portion of proceeds go to our programs Providing FREE holistic care for kids in cancer treatment and up to 5 years post treatment and caregivers.
New Caps and Hats