October 20 2020
At 5 PM, NASA TV will begin to stream the big event!  You can watch that and get all the OSIRIS-REx asteroid mission info here. It's officially called a Touch and Go (TAG) maneuvere. But you can also see it as a soft landing, or a fist bump.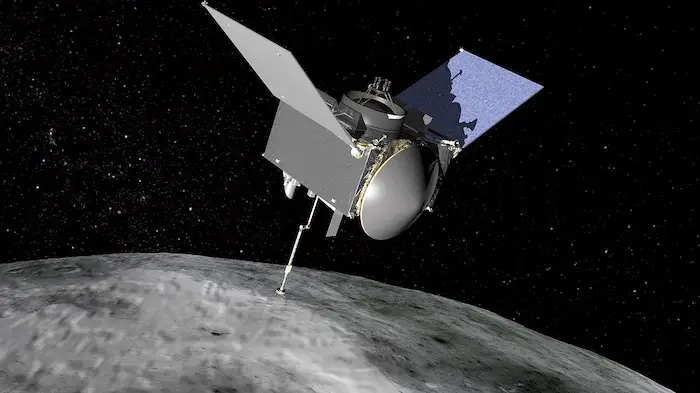 The OSIRIS-REx will be tapping a sensor to collect rock samples from the Bennu Asteroid, then come back to Earth.  Here is the live stream from NASA-TV. See more about the mission below.
NASA-TV Live Stream
Coverage begins at 5 PM Tuesday October 20
OSIRIS-REx: NASA Rendition Of Touch And Go
What's Going To Happen?
Have you seen the movie Armageddon? This will NOT be that, thankfully.  But this space rock is in orbit around the sun that does cross Earth's orbit, but has not threatened us, yet.
The Touch and Go (TAG) automated maneuver. It will be a very delicate landing of just the sensor, with enough time to get the sample, and depart back into a long journey back home.
Here is a look at more details. I have included a NASA video that shows a great explanation of how complex this mission has been.
Below is also the NASA-TV video stream. Set your alarm for 5 PM Tuesday to watch the TAG maneuver
Size of Asteroid Bennu
To get perspective, this space rock is larger than the Empire State Building.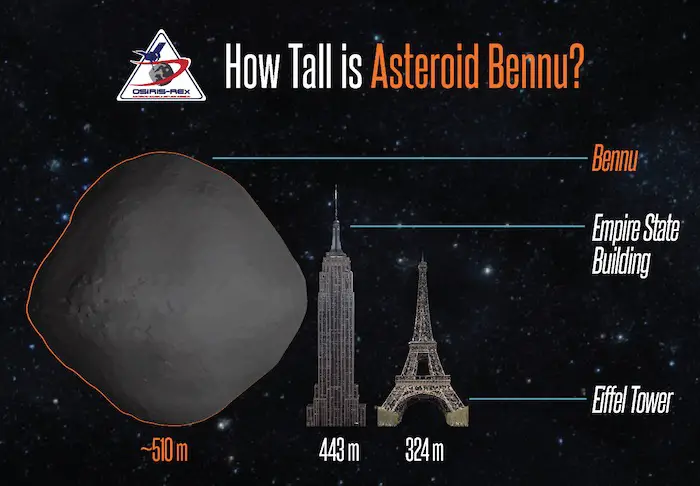 Close Orbit With Earth Around The Sun
This orbit crosses the path of Earth's orbit twice, but is tilted on a 6º angel. It has not threatened to hit us.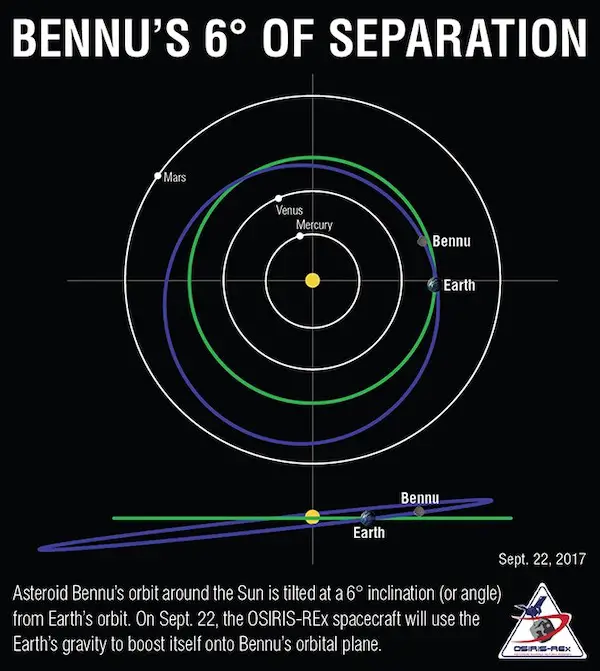 How Fast Bennu Travels
This asteroid moves at 63,000 mph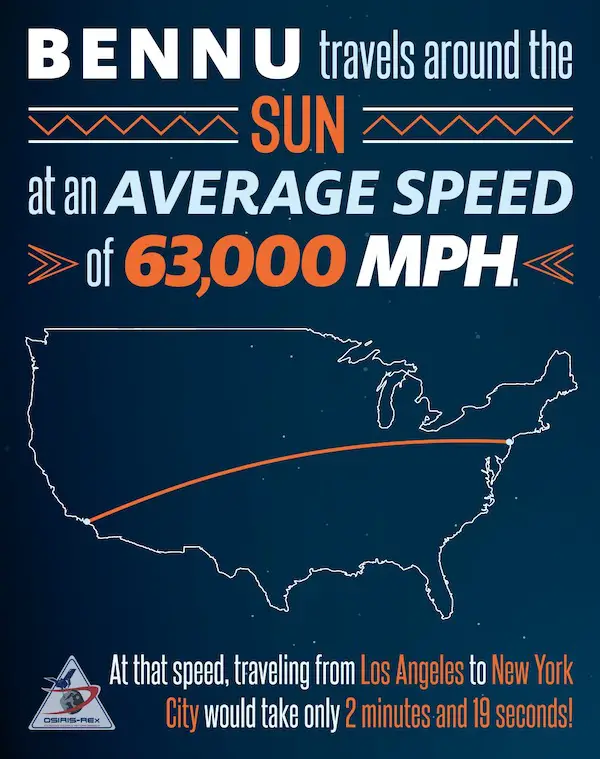 Getting OSIRIS-REx To Bennu Was NOT Easy
One year after launching, the spacecraft met up with Earth for a gravity assist to slingshot and shot for more speed. This passed about half the distance of our weather satellites.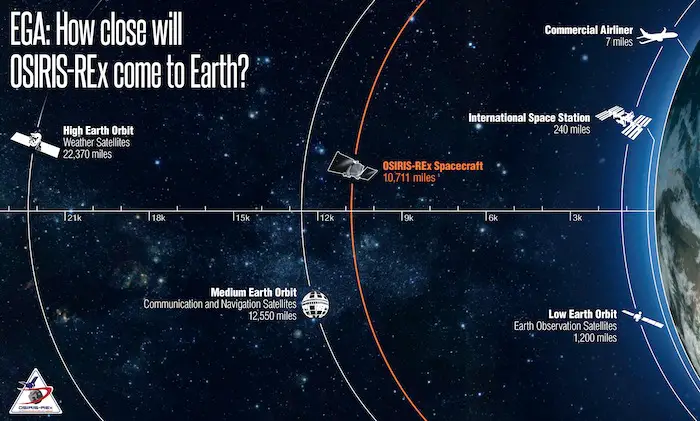 NASA Video: OSIRIS-REx Mission Overview
This is worth the watch…
Another Look At Navigation System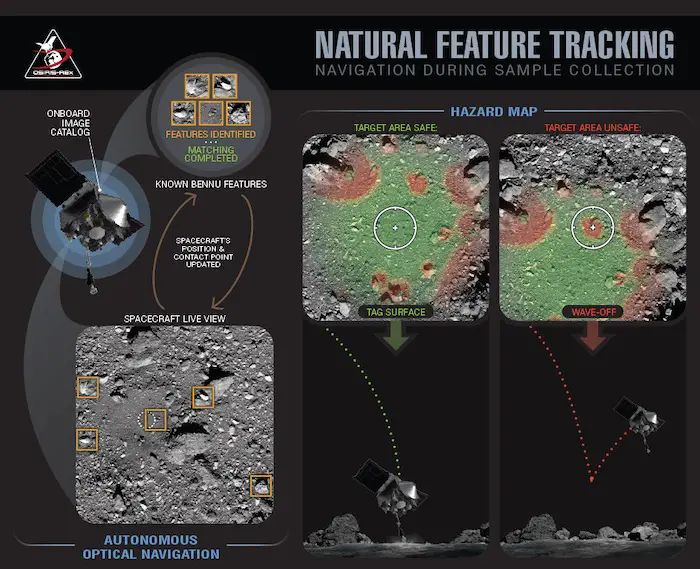 Want more videos about the mission?  
Visit this Goddard Media Studios link for even more about this mission.
Help Solve The Mystery
UFO, Meteor, Or Something Else Caught On Cam In Owings Mills MD This Week?
Also See: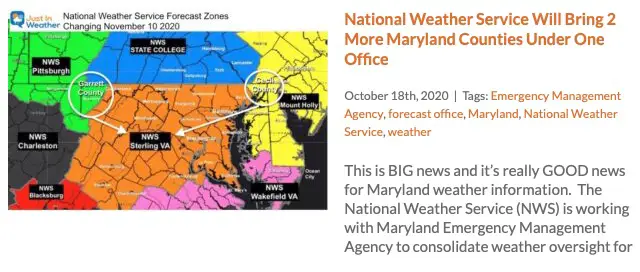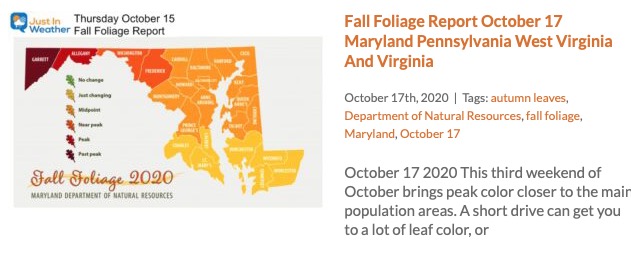 Explore More:
Autumnal Facts and Weather Stats
Comet NEOWISE Viewing All July (photos/video)
Baltimore Weather At BWI May Not Be As Hot As Reported
Construction at the airport close to the weather station may be added artificial heat. Click here or the image for the details.
Also See:
Just In Power Kids:
Proceeds go to our programs Providing FREE holistic care for kids in cancer treatment and up to 5 years post treatment and caregivers.