Saturday October 3 2020
After a spectacular day, the clear sky tonight will provide anther opportunity to view the International Space Station flyover our region. We are in a period where the path will give us a chance (weather permitting)  for three more nights after this as well. It will be chilly, so best to weather a jacket, or just enjoy a fire pit.  Also, allow yourself an extra 10 minutes outside prior, to let your eyes just to the dark.
I have included the NASA live video from ISS looking down on Earth, plus the next three evening times.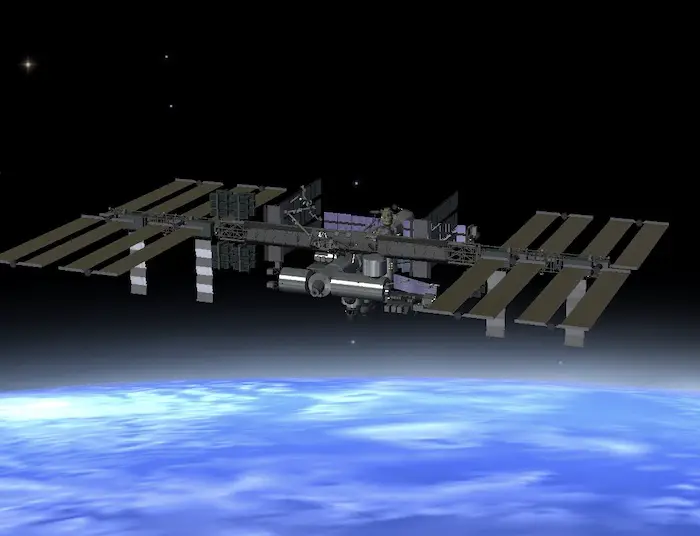 Tonight's show will begin at 9:19 PM from the west, near where the sun set earlier today. Then end at 9:30 PM to the south-southeast of Baltimore.
The peak will be at 9:23 PM at an elevation around 39º above the horizon to the south-southwest.  This will be about the same hight as last night's show, just the other direction.
The total potential viewing time is close to 11 minutes, depending on obstructions where it beings and ends.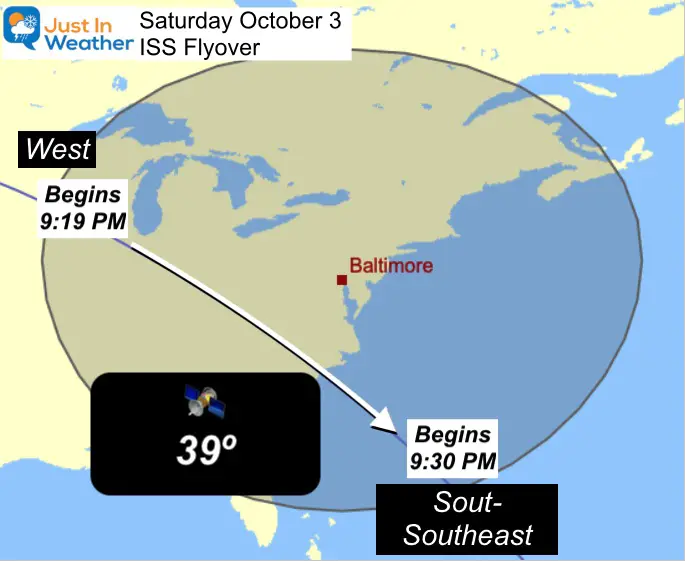 LIVE NASA Video Stream
The Next Three Flyovers
Oct. 4
Time: 8:35 PM
Height: 39º
Oct. 5
Time: 7:47 PM
Height: 68º

 

<— Best Viewing
Oct. 6
Time: 7:00 PM
Height: 41º
ISS Trivia
You will be able to see it with your own eyes, but binoculars may help you identify some of the solar panels and central structure. I don't recommend a telescope since it will be moving pretty fast. Check out these stats:
Orbital speed: 17,000 mph
Complete Orbit = 92.65 minutes
Orbits per day: 15.54
Days in orbit: 17 years, 26 days
Altitude:  Ranges between 249 and 256 miles above the ground
Origin: The first component was launched in 1998
Occupied since November 2, 2000. This year will be the 20th anniversary!
Also See:


Sunflower Season: Millers Farm Photos And Info
Temperature Outlook
Much Cooler Pattern Next Week, Warmer Up During October
Help Solve The Mystery
UFO, Meteor, Or Something Else Caught On Cam In Owings Mills MD This Week?
Explore More:
Autumnal Facts and Weather Stats
Record Low Tied at BWI and Frost Photos Sep 20
Typical First Frost and Freeze
YOUR INTERACTIVE WEATHER PAGES
14 Local Maryland Pages (and York PA)
We have made a page for Maryland Weather which gives you the current conditions for 14 present area locations. Many of these match up with the spots on our route.  Please use this list below are reference. I will include them daily with my articles on the kids.
NEW
Local Hourly Forecasts and Local Radar
Central Maryland
Delmarva
Pennsylvania
Maryland Weather Page
I wanted to keep it simple. Just the basics for a quick view at any time.
Please share your thoughts, best weather pics/video, or just keep in touch via social media
---
Email Updates
Please make sure you sign up (above or click here to sign up for email alerts…. ) for my newsletter. This way you will get an email to make sure you are notified of each post.
---
Also See:
Severe Storm Report Photos And Video From Thursday
Also See:
July 2020 The hottest on record. Will it hint at snow this winter?
Comet NEOWISE Viewing All July (photos/video)
Maryland Strong Love ❤️ 
My 'bonus' daughter made this map of Maryland a few years ago. We brought it back for needed positivity. Now on her pick of tanks, and this cool Maryland T for men or women.
Click here or on the image to see more
This is all LOCAL: Made by Maryland Print House; Proceeds support my Maryland Trek 7 this August for Just In Power Kids.
Related Posts
2020 Tropical Storm and Hurricane Names and Naming History
Atlantic Tropical History: Maps of Origin Regions Every 10 Days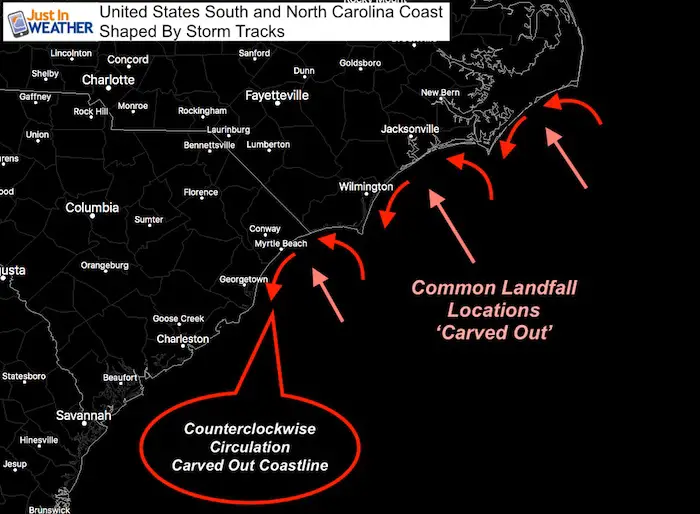 Other  Links:
Was Your County Not Included?
Click this map for more on the regional forecast zones
Baltimore Weather At BWI May Not Be As Hot As Reported
Construction at the airport close to the weather station may be added artificial heat. Click here or the image for the details.
Also See:
Just In Power Kids:
Proceeds go to our programs Providing FREE holistic care for kids in cancer treatment and up to 5 years post treatment and caregivers.
Shine On
Proceeds from all sales go to Just In Power Kids. Click the image to shop and show your support.