The month of October will start with a full moon on the first day of the month. As the calendar works out, we will have a second full moon on Halloween.  Two full moons in the same month is the loose interpretation of the original meaning of 4 full moons in a season (3 months).
There are quite a few other shows in the night sky over the month that I wanted to document for you. Perhaps add it to your calendar. If you are a teacher, share with your students.  Hopefully we will get a clear sky on that date, but that weather report will have to wait until we get closer.
Two Full Moons Of October 2020
October 1 
Main Name: Harvest Moon
Other Names: Corn Moon, Fruit Moon, and Barley Moon
October 31
The Blue Moon, but it will NOT look blue.
Main Name:

 

Hunter's Moon
Other Names: Blood Moon, Autumn Moon, Sanguin Moon, Dying Moon.
International Space Station Flyovers
Oct. 1
Time: 9:28 PM
Height: 66º
🚀 Rocket Launch From Wallops Island
Time: 9:38 PM
What: Supply Mission for ISS
Visible in all of Maryland and the Mid Atlantic Region.
Oct. 2 
Time: 8:32 PM
Height: 40º
Oct. 4
Time: 8:35 PM
Height: 39º
Oct. 5
Time: 7:47 PM
Height: 68º

 

<— Best Viewing
Oct. 6
Time: 7:00 PM
Height: 41º
These dates and times for the Mid Atlantic Region of the US.
Other Notable Events
Oct. 2 Moon and Mars
These two bodies will have their closest approach with 0.39º separation. The moon will be 98% of it's brightness. They will meet again later in the month.
Oct. 5 Camelopardalid Meteor Shower
 This constelation is the girrafe between Ursa Major and Cassiopeia.

 

Peak: 5 meteors per hour. But bright moon may limit what you can see.
Oct. 7 and 8 Draconid Meteor Shower
Located in the constellation Draco and near the bright star Vega. Numbers change each year, and the moon will be 62% competing with the darkness.
Oct. 13 Moon and Venus at closest approach
They will be 4º02' and the moon will be a cresent 
Mars will be at oppositon. This is oopposite the sun, so it's full face will be lit and in the middle of the midnight sky.
Oct. 18 Gemenid Meteor Shower Peak
Peak around 3 per hour, but can be spotted near the moon.
Oct. 20 Osiris REx Probe
NASA will be attempting to gather dirt off of an asteroid named Bennu.

 

This is 1,6400 Ft or 500 M wide
We can't see this directly, but we will hear about it. If it is successful, it will stay there until March 2021, then return to Earth on September 24, 2023 with the sample.
NASA Video
Oct. 21 Orionid Meteor Shower Peak
This is the main event!
Up to 25 per hour.
The entire show is the 16th to the 30th, but this is the best night.
Oct. 22 Closest Approach of Moon, Saturn, and Jupiter
Moon and Saturn will be 2º00' at sunset
Mooon and Jupiter will be 2º34' later.
Almost a half moon and all three will be easy to spot if the sky is clear.
Oct. 29 Close Approach of Moon and Mars
Separation 2º42' and the moon will be 96% bright.
Oct. 31 SpaceX Falcon 9 will launch from Kennedy Space Center wtih a crew of 4 astronauts.
Time: 2:40 AM ET
See more here:
Oct. 31 Full Moon/Blue Moon/Hunter's Moon
Also See
Fireball Seen On Dash Cam in PA on September 30
Please share your thoughts, best weather pics/video, or just keep in touch via social media
---
Email Updates
Please make sure you sign up (above or click here to sign up for email alerts…. ) for my newsletter. This way you will get an email to make sure you are notified of each post.
---
You might also like
UFO or Meteor on Security Cam in Owings Mills (September 22)
Comet NEOWISE Viewing All July (photos/video)
YOUR INTERACTIVE WEATHER PAGES
14 Local Maryland Pages (and York PA)
We have made a page for Maryland Weather which gives you the current conditions for 14 present area locations. Many of these match up with the spots on our route.  Please use this list below are reference. I will include them daily with my articles on the kids.
NEW
Local Hourly Forecasts and Local Radar
Central Maryland
Delmarva
Pennsylvania
Maryland Weather Page
I wanted to keep it simple. Just the basics for a quick view at any time.
Also See
Sunflower Season: Millers Farm Photos And Info
Explore More:
Autumnal Facts and Weather Stats
Record Low Tied at BWI and Frost Photos Sep 20
Typical First Frost and Freeze
Also See:
July 2020 The hottest on record. Will it hint at snow this winter?
Maryland Strong Love ❤️ 
My 'bonus' daughter made this map of Maryland a few years ago. We brought it back for needed positivity. Now on her pick of tanks, and this cool Maryland T for men or women.
Click here or on the image to see more
This is all LOCAL: Made by Maryland Print House; Proceeds support my Maryland Trek 7 this August for Just In Power Kids.
Related Posts
2020 Tropical Storm and Hurricane Names and Naming History
Atlantic Tropical History: Maps of Origin Regions Every 10 Days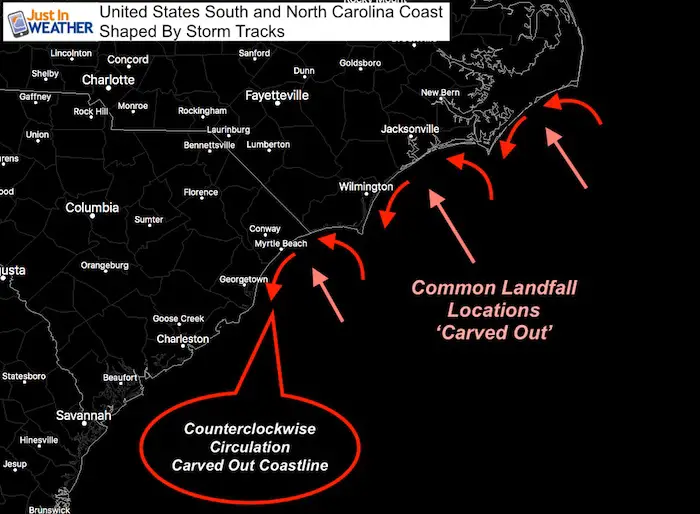 Other  Links:
Was Your County Not Included?
Click this map for more on the regional forecast zones
Baltimore Weather At BWI May Not Be As Hot As Reported
Construction at the airport close to the weather station may be added artificial heat. Click here or the image for the details.
Also See:
Just In Power Kids:
Proceeds go to our programs Providing FREE holistic care for kids in cancer treatment and up to 5 years post treatment and caregivers.
Shine On
Proceeds from all sales go to Just In Power Kids. Click the image to shop and show your support.