Tuesday September 15 Evening Update
Have you had a chance to see the sun in the morning or evening? That orange orb in the sky has been eery and magnificent. Some photographers have been able to capture the sun directly without using any filters. That's what Kevin Quinlan messaged me this morning, along with this first time grab for him.
I was at a lake this morning watching steam fog rise form the water, while the smoke layer 20,000 feet above. It dimmed the sun just enough to allow it to be visible without squinting.
The good news is that you will have another chance to view the sun like this Wednesday. Perhaps a few more days as well.  The bad news is that this is thanks to smoke from the wildfires in the western US still raging.
Afternoon Satellite Image
It's amazing to think that has traveled over 2,500 miles still think enough to be noticeable.  Look closely and see the fuzzy view on the top half of the image. Compare with the crisp map view at the bottom. Meanwhile Hurricane Sally is nearly stalled, but may play a little role in helping to clear us out by the weekend.
Upper Level Winds:
Here is the 500mb level Jet Stream at 18,000 Ft. Here we can see the wind flow crossing the country and carrying the smoke particles our way.
Smoke Forecast
This forecast animation is between 8 AM and 8 PM Wednesday.  The RAP model shows the smoke flow across the US. Where you see orange and red, the particles are thick enough to turn the sky milky white and dime the sun.  We remain under that layer.
Closer Look: HRRR Model
This smoke forecast shows us under a layer of particles similar or even thicker than Tuesday.
How Long Will It Last?
To answer that, we need to explore the upper level wind forecast. Here is the GFS Model for that 500mb level. You may notice Hurricane Sally slowly moving onshore in the southern US, then some of the energy passing through the Mid Atlantic on Friday. That may help enhance the next dip or trough in the jet stream this weekend by puling it father south as the storm moves out to the Atlantic.
In short, the jet stream should shift, changing our wind flow over the weekend and early next week. It will be chilly for us, but as far as the smoke is concerned, that should be disrupted and clear our sky out.  Now we just need rain to help stop the fires.
You can see your local forecast on the weather pages we built for you.  We likely will end up cooler and less sunny than shown
Local Hourly Forecasts and Local Radar
Central Maryland
Delmarva
Pennsylvania
Wind Forecast and Temperature Slider
Tropical Updates
On the way shortly
Maryland Weather Page
I wanted to keep it simple. Just the basics for a quick view at any time.
Please share your thoughts, best weather pics/video, or just keep in touch via social media
---
Email Updates
Please make sure you sign up (above or click here to sign up for email alerts…. ) for my newsletter. This way you will get an email to make sure you are notified of each post.
---
Also See:
Severe Storm Report Photos And Video From Thursday
Also See:
July 2020 The hottest on record. Will it hint at snow this winter?
Comet NEOWISE Viewing All July (photos/video)
Maryland Strong Love ❤️ 
My 'bonus' daughter made this map of Maryland a few years ago. We brought it back for needed positivity. Now on her pick of tanks, and this cool Maryland T for men or women.
Click here or on the image to see more
This is all LOCAL: Made by Maryland Print House; Proceeds support my Maryland Trek 7 this August for Just In Power Kids.
Related Posts
2020 Tropical Storm and Hurricane Names and Naming History
Atlantic Tropical History: Maps of Origin Regions Every 10 Days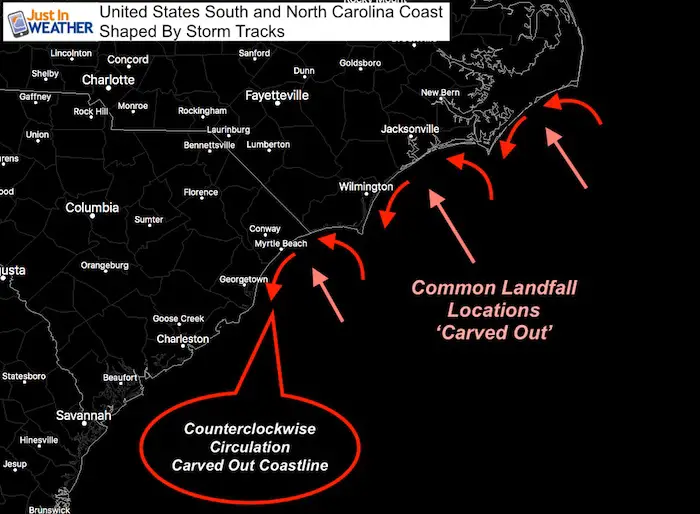 Other  Links:
Was Your County Not Included?
Click this map for more on the regional forecast zones
Baltimore Weather At BWI May Not Be As Hot As Reported
Construction at the airport close to the weather station may be added artificial heat. Click here or the image for the details.
Also See:
Just In Power Kids:
Proceeds go to our programs Providing FREE holistic care for kids in cancer treatment and up to 5 years post treatment and caregivers.
Shine On
Proceeds from all sales go to Just In Power Kids. Click the image to shop and show your support.