Saturday September 12 2020
We are stuck with the wind from the east, which brings moisture off of the Atlantic Ocean. That is why we have morning clouds and some drizzle. We could break some sun at times, but temps will be a little cooler than average.
A more substantial change is expected next week, which will make it feel like early autumn.
Tropics: Two immediate threats to be concerned with. Tropical Depression Nineteen is over south Florida now. It is expected to be a Tropical Storm (Sally) and rich New Orleans next week.  Another storm is expected to reach Bermuda as a Category 2 hurricane. More on that below.
Afternoon Weather
Winds from the east will keep temperatures lower. While we may break for sun at times, there will be support to keep trying to build clouds, which should dominate again later in the day and tonight.
High Temperatures
Sunday: This should be a dry day, a change from the earlier thought of rain and storms. Temps will warm through Monday, then the next cold front will bring in cooler air.  This pattern should hold by the end of next week and that weekend.
Temperature Outlook 
Tropical Weather
We are at the peak of hurricane season. I heard one report on TV this morning highlighting 6 systems in the Atlantic. In reality, there are 3 to really be concerned with. One is Florida now is expected to grow as it heads towards New Orleans. Another may be a Category 2 hurricane hitting Bermuda in a few days.
Tropical Depression Nineteen
This storm over south Florida has 35 mph winds and is responsible for a 2 to 4 inch rainfall. This is expected to organize over the Gulf of Mexico to a tropical storm, and be named Sally.
There is a line of convection between this storm and New Orleans, which illustrate the path this storm will try to follow.
Saturday Morning Report from The National Hurricane Center
SUMMARY OF 800 AM EDT...1200 UTC...INFORMATION
----------------------------------------------
LOCATION...25.6N 81.1W
ABOUT 55 MI...90 KM SE OF NAPLES FLORIDA
MAXIMUM SUSTAINED WINDS...35 MPH...55 KM/H
PRESENT MOVEMENT...W OR 270 DEGREES AT 9 MPH...15 KM/H
MINIMUM CENTRAL PRESSURE...1004 MB...29.65 INCHES



Forecasts
Computer Model guidance shows the track over the Gulf of Mexico towards New Orleans over the next 72 hours (3 days).
National Hurricane Center Forecast Track/Cone
Computer Model: Intensity 
There is about a 40% chance this can become a hurricane before landfall.
Tropical Storm Paulette
Hurricane Watch for Bermuda
This looks a little ragged this morning, but computer guidance supports growth to Category 1 or 2 hurricane with a strike on Bermuda Monday.
Saturday Morning Report from The National Hurricane Center
SUMMARY OF 800 AM AST...1200 UTC...INFORMATION
----------------------------------------------
LOCATION...27.2N 56.8W
ABOUT 590 MI...955 KM SE OF BERMUDA
MAXIMUM SUSTAINED WINDS...70 MPH...110 KM/H
PRESENT MOVEMENT...NW OR 310 DEGREES AT 16 MPH...26 KM/H
MINIMUM CENTRAL PRESSURE...987 MB...29.15 INCHES


National Hurricane Center Forecast Track/Cone
Related Posts
2020 Tropical Storm and Hurricane Names and Naming History
Atlantic Tropical History: Maps of Origin Regions Every 10 Days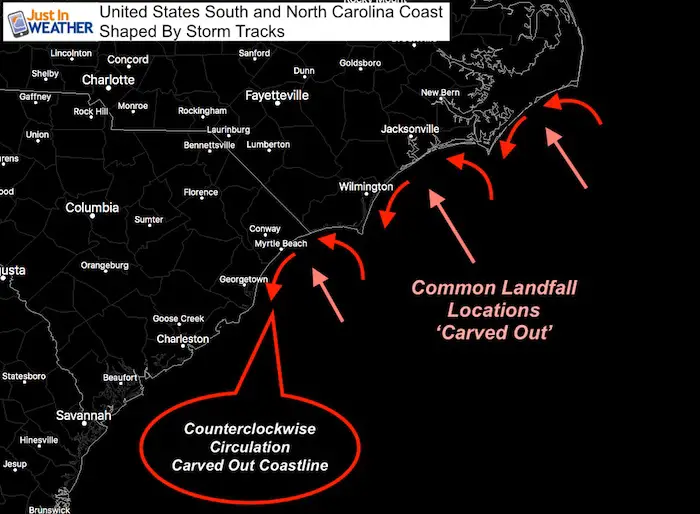 Climate Data And Weather Observations
Baltimore:
📋Observations yesterday
🌡 Climate data today
🗺 Weather Map
☀️ Sunrise and sunset times
🌙 Moon phase
OUR INTERACTIVE WEATHER PAGES
Maryland Weather Page
I wanted to keep it simple. Just the basics for a quick view at any time.
14 Local Maryland Pages (and York PA)
We have made a page for Maryland Weather which gives you the current conditions for 14 present area locations. Many of these match up with the spots on our route.  Please use this list below are reference. I will include them daily with my articles on the kids.
NEW
Local Hourly Forecasts and Local Radar
Central Maryland
Delmarva
Pennsylvania
Please share your thoughts, best weather pics/video, or just keep in touch via social media
---
Email Updates
Please make sure you sign up (above or click here to sign up for email alerts…. ) for my newsletter. This way you will get an email to make sure you are notified of each post.
---
Also See:
Severe Storm Report Photos And Video From Thursday
Maryland Trek Team Shirt
All proceeds will go to the Just In Power Kids programs
Maryland Trek Cycle Jerseys From Hill Killer
All proceeds will go to the Just In Power Kids programs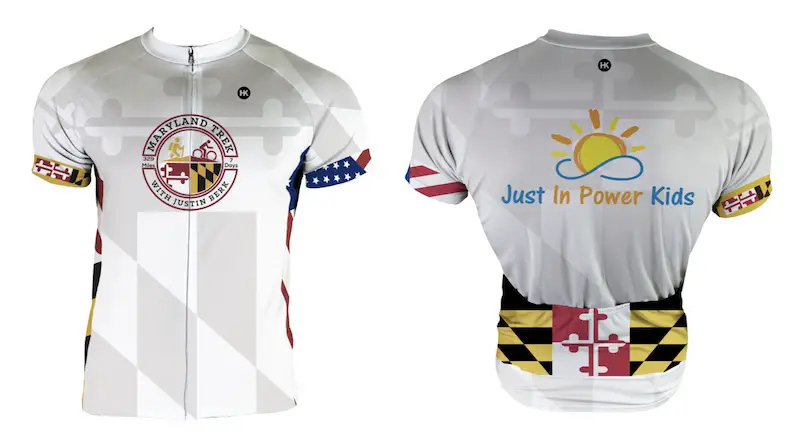 Also See:
July 2020 The hottest on record. Will it hint at snow this winter?
Comet NEOWISE Viewing All July (photos/video)
Maryland Strong Love ❤️ 
My 'bonus' daughter made this map of Maryland a few years ago. We brought it back for needed positivity. Now on her pick of tanks, and this cool Maryland T for men or women.
Click here or on the image to see more
This is all LOCAL: Made by Maryland Print House; Proceeds support my Maryland Trek 7 this August for Just In Power Kids.
Other  Links:
Was Your County Not Included?
Click this map for more on the regional forecast zones
Baltimore Weather At BWI May Not Be As Hot As Reported
Construction at the airport close to the weather station may be added artificial heat. Click here or the image for the details.
Also See:
Just In Power Kids:
Proceeds go to our programs Providing FREE holistic care for kids in cancer treatment and up to 5 years post treatment and caregivers.
Shine On
Proceeds from all sales go to Just In Power Kids. Click the image to shop and show your support.