Wednesday day August 5 2020
Document and journal Maryland Weather conditions observed in Baltimore yesterday, climate report today, sunrise/sunset, moon phase, and daily weather map.
Tropical Storm Isaias Initial Report
The center of the storm crossed entered Maryland in St. Mary's County in the morning. It then crossed the Chesapeake Bay and enter again near St. Michaels in Talbot County with winds of 70 mph according The Nation Hurricane Center. Then it traveled North Northeast at 35 mph through Queens Annes, Kent, and Cecil County.
Tornado Reports
This map shows what was reported. Only three sites have been visited and confirmed by The National Weather Service. More surveys will be conducted today and I will have a final complete report later.
NWS Confirmed Tornados in MD (so far)
Ridge: EF-0 with 80 mph winds
Piney Point: EF-1 with 100 mph winds
Dares Beach: EF-1 with 100 mph winds
Other Storm Surveys Today
Delaware- The largest twister and damage of the day
Queen Annes County (NWS Mount Holly)
Worcester County (NWS Wakefield)
Rainfall
Top Rain Reports By County
*These locations west of the Bay are in the NWS Sterling  VA Zone. The Eastern Shore are under the NWS Mount Holly Office and are not reported yet.
LOCATION          STORM TOTAL     

MARYLAND

...Anne Arundel County...
   Cape St. Claire 1 E   5.75   
   Churchton  ENE        4.19   
   Odenton  S            3.32   
   Georgetown 1 ESE      2.75  
   Odenton 1 S           2.70   
   Linthicum             2.37    

...Baltimore County...
   Glyndon 1 SW          1.83    

...Baltimore City...
   Baltimore Inner Harb  4.36  
   Pimlico  SE           2.67   

...Calvert County...
   Prince Frederick 1 S  8.42   
   Plum Point 3 WSW      6.25    

...Charles County...
   La Plata 3 ENE        5.77   
   Bryantown 2 NE        3.41   
   Dentsville 1 SW       2.65   
   Ripley  NW            2.45   

...Frederick County...
   Bloomfield 2 WSW      1.54   

...Howard County...
   Columbia 3 ENE        3.50    
   Simpsonville 1 W      3.40   
   Simpsonville 1 SW     3.30    
   White Oak 1 W         2.71    
   Columbia 2 NE         2.25    
   Columbia 2 NW         1.14    

...Montgomery County...
   Bethesda 1 E          4.00   
   Takoma Park  E        3.04   
   Gaithersburg 1 SW     2.25   
   White Oak 1 NNW       2.23   
   Laytonsville 2 WNW    1.66    

...Prince Georges County...
   Marlton 1 WSW         5.10 
 
...St. Marys County...
   Sotterley 1 WNW       9.00  
   California 2 W        5.41    

...Washington County...
   Boonsboro 3 NNE       1.22   

Eastern Shore Reports
Climate Data Update
Yesterday: Tuesday August 4 2020
High = 87ºF  at 3:01 PM 
Low = 69ºF  at 9:17 AM
Rainfall: 2.32″
Winds  from the  NW
Top Speed (1 minute average) = 25  mph
Top Gust (3 to 10 seconds) =36 mph
Average Wind Speed:  8.4 mph
Please note that humidity and dew point often change each hour like the temperature. These are not recorded as high or low, and can be arbitrary depending on the time you check.
Current Data and Past 72 Hourly Reports
You can get the hourly weather reports for the prior 72 hours at this link:
Baltimore Weather at BWI Past 72 Hours
Today's Weather
Wednesday Stats: August 5, 2020 in Baltimore
Average High:  86ºF
Record High: 104ºF in 1930
Average  Low: 66ºF
Record Low:  52ºF in 1951
Sunrise: 6:11 AM 
Sunset 8:14  PM 
*Daylight = 2:02 shorter than yesterday. 
Moon Phase
Weather Map
NEW Maryland Weather Page:
Also See:
July 2020 The hottest on record. Will it hint at snow this winter?
Comet NEOWISE Viewing All July (photos/video)
Maryland Strong Love ❤️ 
My 'bonus' daughter made this map of Maryland a few years ago. We brought it back for needed positivity. Now on her pick of tanks, and this cool Maryland T for men or women.
Click here or on the image to see more
This is all LOCAL: Made by Maryland Print House; Proceeds support my Maryland Trek 7 this August for Just In Power Kids.
Also See:
Derecho Crosses PA and NJ June 3: Full Radar Loop
New Video Series: What is this cloud?
Episode 3: Morning Glory at sunrise on the beach in North Carolina
Related Posts
2020 Tropical Storm and Hurricane Names and Naming History
Atlantic Tropical History: Maps of Origin Regions Every 10 Days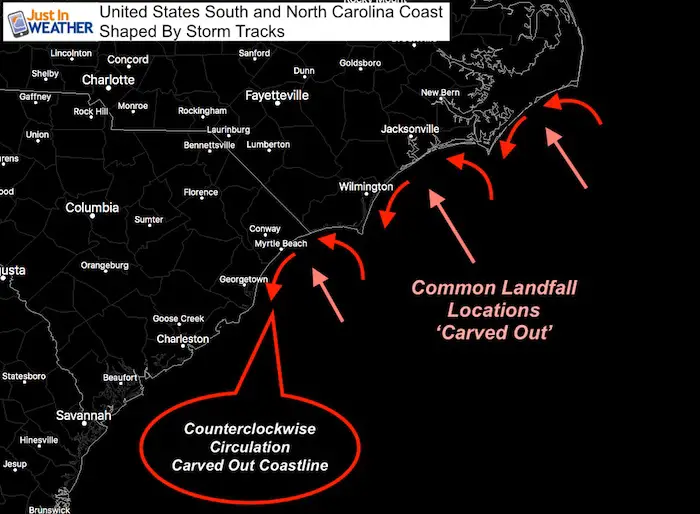 Email Updates
Please make sure you sign up (above or  click here to sign up for email alerts…. ) for my newsletter. This way you will get an email to make sure you are notified of each post.
Also See:
Please share your thoughts, best weather pics/video, or just keep in touch via social media
Maryland Trek 7 
This will go on this August! Let's hope social distancing will be a memory then. One way to celebrate would be to become part of my team:
Water Spout OR Scud Cloud on videos and photos near Middle River Maryland
Other  Links:
Was Your County Not Included?
Click this map for more on the regional forecast zones
Baltimore Weather At BWI May Not Be As Hot As Reported
Construction at the airport close to the weather station may be added artificial heat. Click here or the image for the details.
Maryland Trek Cycle Jerseys From Hill Killer
All proceeds will go to the Maryland Trek 6 total and Just In Power Kids programs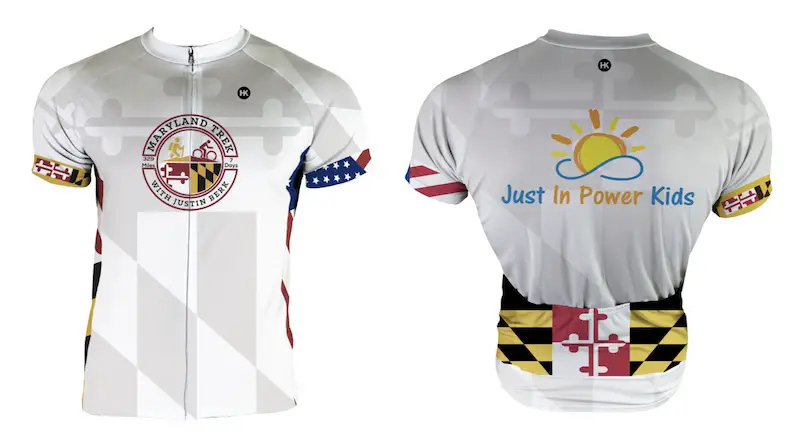 Thank you to our Title Sponsor for Maryland Trek 6
Shining on with Smyth and their contribution, our team has raised over $100,000 for Just In Power Kids to provide free programs for kids in and post cancer treatment.

Just In Power Kids:
Proceeds go to our programs Providing FREE holistic care for kids in cancer treatment and up to 5 years post treatment and caregivers.
Shine On
Proceeds from all sales go to Just In Power Kids. Click the image to shop and show your support.