Tropical storm systems get a name when the surface winds reach 39 mph.  This would make it a Tropical Storm. When better organized and the winds increase to 74 mph, the it becomes a Hurricane. It other parts of the world these can be called typhoons (Asian Pacific), cylones (South Pacific and Indian Ocean).
In a normal year, the hurricane season in the Atlantic would be between June 1 and November 30. The peak activity normal occurs in the second week of September when tropical ocean waters are at their warmest.
Tropical Storm Tracking History
For the Atlantic, there are extensive records dating back to 1851 thanks to ship records. But it is not perfect. The satellite era dramatically improved upon the awareness of storms in the open water. The Pacific Ocean database is less extensive, beginning in 1949.
Naming Tropical Storms
A few hundred years ago residents of the Caribbean Islands named storms that hit based on the Roman Catholic Saint of the day.  In early US meteorology they were named for the latitude and longitude where they were first identified, but this was more complicated than it was worth.
World War II
Meteorologists in the Pacific used women's names. There is still some debate as to where this was endearing Navy officers honoring their wives and girlfriends, or a tribute to ex girlfriends (for real).
1953
The naming system was officially adopted by the National Hurricane Center. Names were given in alphabetic order.
1978
Mens names were introduced in the Pacific storm list.
1979
Mens names were included in the Atlantic storm list. Originally the male and names were alternated.On even years they began with mens names and odd years began with women's names.
For each year, 21 names were given on the list, excluding Q, U, X, Y, and Z.  If more occurred, then the Greek Alphabet was used as in the record year 2005.
World Meteorological Organization
This international body organizes the list of names for each ocean basin. Lists for 6 years are in place, and then repeats.
2020 Names For The Atlantic Basin
Names for 2021 to 2025 are below
Names and Pronounciations
Arthur  AR-thur
Bertha  BUR-thuh
Cristobal  krees-TOH-bahl
Dolly  DAH-lee
Edouard  eh-DWARD
Fay  fay
Gonzalo  gohn- SAH-loh
Hanna  HAN-uh
Isaias ees-ah-EE-ahs
Josephine  JOH-seh-feen
Kyle  KY-ull
Laura  LOOR-ruh
Marco  MAR-koe
Nana  NA-na
Omar  OH-mar
Paulette  pawl-LET
Rene  re-NAY
Sally  SAL-ee
Teddy  TEHD-ee
Vicky  VIH-kee
Wilfred  WILL-fred
Retiring A Name
When a storm makes landfall then causes extensive damage and casualties, the name may get retired. A new one will be put in its place for then ext time that list is used six years later.
Satellite Video Of Katrina
Katrina was one well known example of a retired storm. Check out the full satellite loop
Names For 2021 to 2025
Also See
Atlantic Tropical History: Maps of Origin Regions Every 10 Days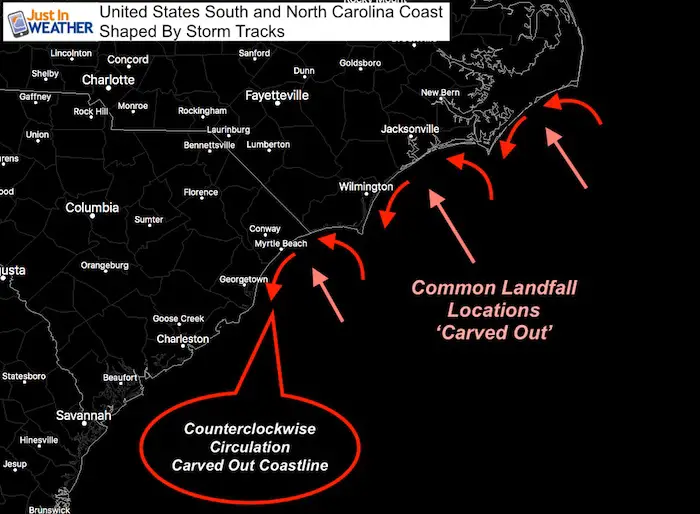 Email Updates
Please make sure you sign up (above or  click here to sign up for email alerts…. ) for my newsletter. This way you will get an email to make sure you are notified of each post.
Also See:
Please share your thoughts, best weather pics/video, or just keep in touch via social media
Was Your County Not Included?
Maryland Trek Cycle Jerseys From Hill Killer
All proceeds will go to the Maryland Trek 6 total and Just In Power Kids programs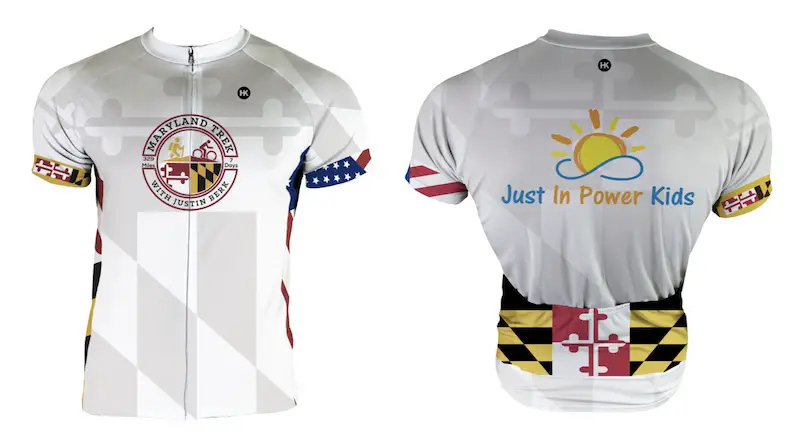 Thank you to our Title Sponsor for Maryland Trek 6
Shining on with Smyth and their contribution, our team has raised over $95,000 for Just In Power Kids to provide free programs for kids in and post cancer treatment.

Just In Power Kids:
Proceeds go to our programs Providing FREE holistic care for kids in cancer treatment and up to 5 years post treatment and caregivers.
Shine On
Proceeds from all sales go to Just In Power Kids. Click the image to shop and show your support.