May 7 2020 Evening Update
I know this weather seems crazy and perhaps you might even question is this is quarantine boredom or click bait.  The reality is we really have a rare winter pattern here in May.  The Polar Vortex really is dislodging and heading to the eastern US. That is why Freeze Warnings and Watches have been issued for Saturday Morning.
If you live in these shaded areas, take time to cover or bring in your plants, plus disconnect garden hoses.  We may repeat this Sunday morning as well.
Freeze Watch and Warning
Before that happens, we will have a little storm to bring us another chilly rain on Friday, and like mix with snow at night.  Regardless of pure snow, mix, or even stickage, I see something else worth addressing:
Even if it snows and sticks in the cold suburbs, when it stops it will melt thanks to the warmer ground.  But temperatures will be dropping below freezing within a couple of hours. So what wet grass and cars might turn to ice. This will not be a travel issue, but ice could form on elevated surfaces like decks, cars, and grass on Saturday May 9.  Check it out:
Weather Set Up
After a sun filled day with temps reaching the mid 60s, the change is already on the way. This evening rain showers across PA were the first sign of of colder air ahead of the arctic cold front. The Polar Vortex is charing in behind it in central Canada.
The storm in the west will be rolling east and link up with the cold air. That is why we expect rain Friday afternoon, and it will once again be chilly.  The colder air will be moving in as Low Pressure passes by. Snow will fall in the mountains. The upper atmosphere supports mixed precipitation overnight, which will end before sunrise Saturday.
Radar Simulaiton —> slider
The rain will spread in after noon. Snow will develop in the mountains by evening. This model looks less impressive than prior runs, but the upper level profile supports mixed precipitation into central Maryland sometime after 10 PM Friday.
Early Saturday Morning
At 2 AM we can see the snow on the radar simulation. There is support this will reach more areas, but it will be dark and overnight. So who will confirm it?
Temperature Timeline 
Note, the snow, mix, and whatever precipitation falling will end between 2 and 3 AM.  Note the freezing line timeline here.  Places like Hagerstown, Frederick, Westminster, and York will drop to and below freezing by 4 and 5 AM.   The ground, decks, and cars may still be wet, which means they may have a chance to ice up.
If this happens, it will only be for an hour or two. Temps thaw quickly after 7 AM.
—> slider
Why mention ice if it may not be everywhere?
Why mention ice if it will be brief, and will not affect travel?
Because if it happens, it will be a very rare event. Also, it may be symbolic of the THREE COLD RECORDS that could be challenged this weekend.
Saturday Morning: May 9 Record Low In Baltimore: 36ºF in 2017
Saturday Afternoon: May 9 Record Coldest High Temperature In Baltimore: 53ºF in 1977
Sunday Mother's Day Morning: May 10 Record Low In Baltimore: 33ºF in 1983
I will have a full forecast update in the morning.
Polar Vortex Saturday 
Also See:
Please share your thoughts, best weather pics/video, or just keep in touch via social media
Water Spout OR Scud Cloud on videos and photos near Middle River Maryland
Other  Links:
When is the typical last freeze or frost?
Baltimore Weather At BWI May Not Be As Hot As Reported
Construction at the airport close to the weather station may be added artificial heat. Click here or the image for the details.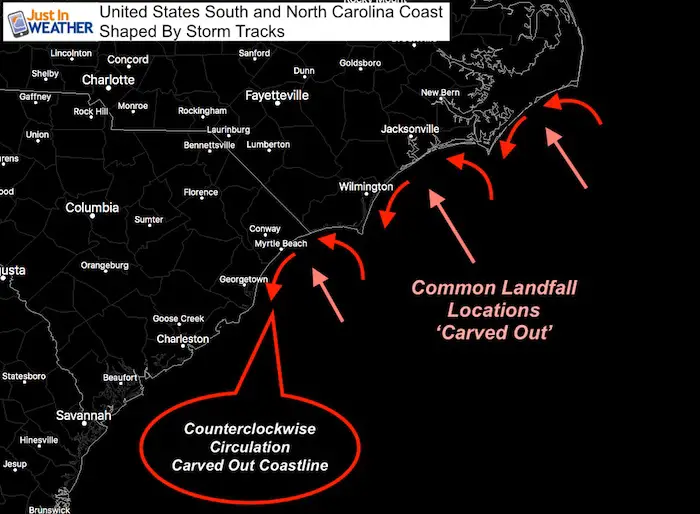 Maryland Trek Cycle Jerseys From Hill Killer
All proceeds will go to the Maryland Trek 6 total and Just In Power Kids programs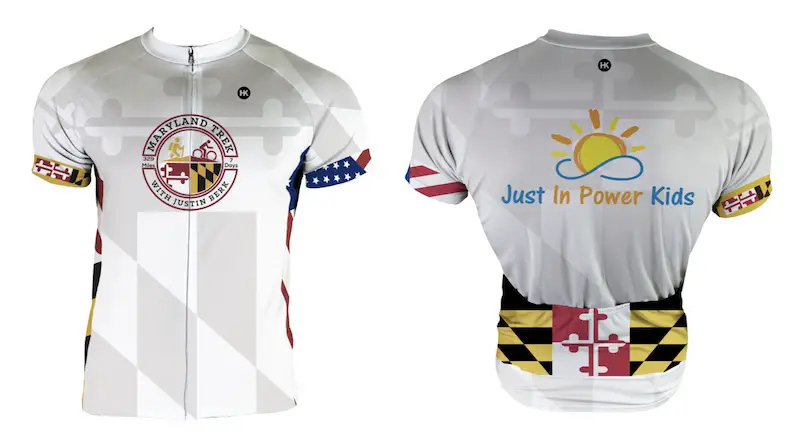 Thank you to our Title Sponsor for Maryland Trek 6
Shining on with Smyth and their contribution, our team has raised over $95,000 for Just In Power Kids to provide free programs for kids in and post cancer treatment.

Just In Power Kids:
Proceeds go to our programs Providing FREE holistic care for kids in cancer treatment and up to 5 years post treatment and caregivers.
Shine On
Proceeds from all sales go to Just In Power Kids. Click the image to shop and show your support.