Wednesday May 6 Evening Update
The Polar Vortex is not just a winter thing, but it will bring a taste of winter to the eastern US this weekend. I know it is May and with Mother's Day coming up this sounds crazy.  Under normal circumstances I would hold off on showing you the most aggressive snow forecast. But it's not like this will close schools or hinder travel plans.
The snow chance will be Friday night, and the attempt at record cold will be  three times over the weekend. This includes possible record lows Saturday and Sunday mornings, plus a record cold max temperature Saturday afternoon .
So, why not take a look at this and even show a few snowfall forecast maps just for fun. It it might happen, we might as well have something to show for it, right?
Polar Vortex
The reason why this is even a topic is the winter pattern we expected in winter but never got. Well, the pattern I based my now erroneous snow outlook on is arriving a few months late.
The core of the cold air in the Northern Hemisphere remained locked up at the North Pole all winter. There was plenty of record snow and cold for Alaska and Greenland while we had our first snowless (debatable) February in Baltimore.
Here it is, dislodged and on the way.  If you though today was chilly, reinforcements are in the way.
I backed this Jet Stream animation up to yesterday (Tuesday). Here you can see the origin region of the North Pole and track that deep blue orb (Height Anomalies) as it tracks into New England.
Closer View Saturday 
It this was in January, WOW! In May that core of cold air will still have an impact along the eastern US. The core is expected in central New England Saturday afternoon, after the snow/rain event passes by.  For our region the results will be a wintry mix Friday night, the very cold mornings on Saturday and Sunday.
The Winter Weather Event
I can't call this a storm, and it will not be all snow. However, colder air will be dragged in with the Low Pressure. The TRACK of the Low Pressure is what determines how far south the cold air will reach. That will translate to who may get snow, and three computer models below don't full agree. What else is new?
Snow can fall with temps in the 40s, but it will turn colder than that. However, the ground will be warm, so stickage may be limited. What it working in the snow favor will be the dark hours of nighttime.
It will snow and likely stick in the mountains of western Maryland and along the Appalachians. But the Piedmont suburbs and some cities could get in on it as well.
GFS Model – This is the middle of the road forecast.
Here we see 11 PM Friday after snow had falling in western Maryland. Low Pressure tracking by Atlantic City, NJ.  This brings the plot of snow (falling) in to the northern suburbs of Baltimore, and Southern PA.
European ECWMF Model – The warmer and more reasonable solution.
Here we see the same time plot of 11 PM Friday. Snow falling in western Maryland, while that Low Pressure is north of New York City.
I've annotated the 540 Thickness line (between 100 mb and 500mb). As I have mentioned in the past, this is often used to measure if the atmosphere can support snow from colder clouds, despite what the temperatures on the ground may be.   Even though the shade is green for rain, this does suggest a mix of wintry precipitation in Frederick, Carroll, northern Baltimore, and into southern PA.
NAM 12 Km Model – The most aggressive and most interesting solution.
Here is the same time 11 PM Friday. The Low is southeast of New York City, but already tracked through central Maryland. That's a southern and cold track, which it why it beings the snow farthest south and east.
NAM 12 Km Animation
I do think this is a little bit over blown, but it's fun to look at. So let's watch the model plot this in motion. We are nota ling as this also brings snow to Philly, New York, and Boston.
Timeline —slider
As if that wasn't fun enough, here's a breakdown of the simulation locked in on Maryland. Here you can see the track go the Low better.
Snowfall Forecast Maps
I know! I can't believe I wrote that either. But since this will be Friday night during our COVID-19 Stay at Home Orders and road stickage is very unlikely, let's take a look.
If there is any stickage, it's most likely on elevated decks, car roofs, and maybe grassy surfaces.  Also, if there is any stickage, it's likely to melt from the warmer ground underneath after the snow ends.
GFS Model Snow Forecast
Possible 2 to 4 inches for the high mountains in Garrett County. The colder closer suburbs show a dusting to 1/2″.
European Model Snow Forecast
This is known for being the most reliable and reasonable.
This brings 1 to 3 inches to the mountains, and skips most of central Maryland. But enough for a track or coating to the northeast of Baltimore in Cecil County and metro Philadelphia.
NAM Model Snow Forecast
The most aggressive and perhaps the unicorn fairy tail of the bunch. If you have Faith in the Flakes, this is what you are rooting for. I really can't see an inch of snow for Baltimore and 2 to 4 inches in the northern suburbs. Historically speaking, snow has fallen a handful of times in May since 1883. Baltimore has never recorded any more than a Trace. If half of this happened, it would be historic. 
What About The Cold?
I mentioned that if snow was to fall and maybe stick on the grass, the warmer ground would eventually melt it when the snow ended.  However, the cold air will drop to near or below freezing in the colder suburbs. I would add disconnecting the garden hose to the chore of covering plants.
Model Forecasts: I chose to show the European Model. This is the most mild, but it still shows the freezing line pretty far south.
Saturday Morning
May 9 Record Low In Baltimore: 36ºF in 2017
Saturday Afternoon
May 9 Record Coldest High Temperature In Baltimore: 53ºF in 1977
Sunday Morning
May 10 Record Low In Baltimore: 33ºF in 1983
This may not be as cold as the prior morning, but the winds will be lighter. So Frost Advisories may be issued for a large area.
Mother's Day Afternoon will get close to 60ºF
Also See:
Please share your thoughts, best weather pics/video, or just keep in touch via social media
Water Spout OR Scud Cloud on videos and photos near Middle River Maryland
Other  Links:
When is the typical last freeze or frost?
Baltimore Weather At BWI May Not Be As Hot As Reported
Construction at the airport close to the weather station may be added artificial heat. Click here or the image for the details.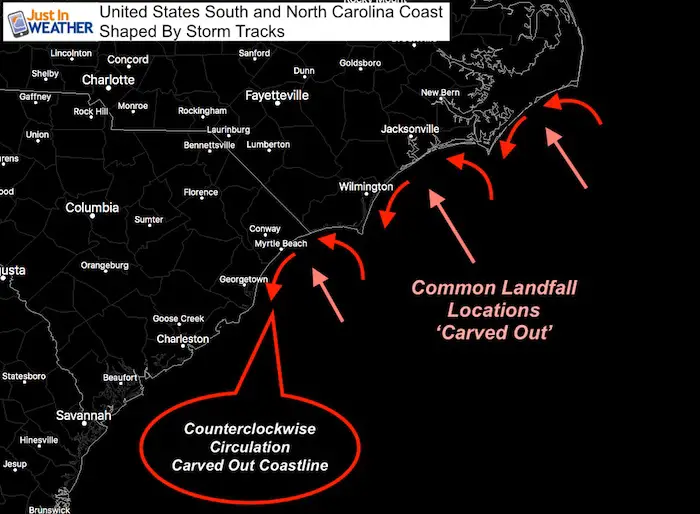 Maryland Trek Cycle Jerseys From Hill Killer
All proceeds will go to the Maryland Trek 6 total and Just In Power Kids programs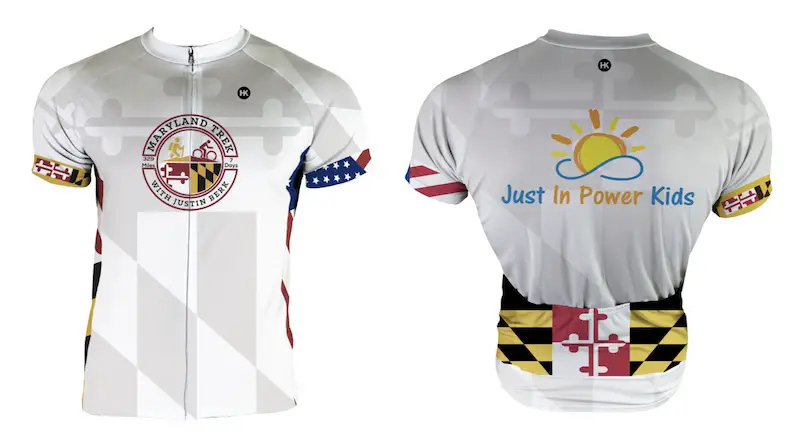 Thank you to our Title Sponsor for Maryland Trek 6
Shining on with Smyth and their contribution, our team has raised over $95,000 for Just In Power Kids to provide free programs for kids in and post cancer treatment.

Just In Power Kids:
Proceeds go to our programs Providing FREE holistic care for kids in cancer treatment and up to 5 years post treatment and caregivers.
Shine On
Proceeds from all sales go to Just In Power Kids. Click the image to shop and show your support.