Evening Storm Update April 29 2020
A strong and slow moving storm will be passing through our region on Thursday. Seems like a fitting end to this April. The strong winds will only be one feature, but may be enough for some problems with gusts to 50 mph.  A Wind Advisory has been issued for parts of our area, but based on the forecast maps, perhaps that might expand into central Maryland.
The Flood Watch fills our region with the potential for 1 to 3 inches of rain.  The most likely amounts will be in the 2 inch category. But there is a danger there could be some pockets with a lot more. This might be what prompted Howard County to put out a message alerting owners to secure their businesses. This area has region to be hypersensitive to any flooding.  There will be training rain and a miso-low to enhance the event. See the slider timeline and my notes below to see what that means.
Wind Advisory
Delmarva counties are where this wind advisory is in place. The official forecast for wind gusts to 50 mph. However, the forecast map below suggests it could be expanded to the western shore counties in Maryland.
Afternoon Snapshot
Wind Speed as shown here is the average winds. Central Maryland and across the Bay show over 20 mph (over 30 mph along the water)
Wind Gusts shown here are the peak push of the 50 mph limit. This is colored in orange from Annapolis to Baltimore, up into York and Lancaster in PA.
Storm Energy: Jet Stream Vorticity at 500 mb (18,000Ft)
This is the upper level Low that is driving the storm. The slow movement is why it will take all day Thursday. The core of the trough (black circle) will pass through Maryland on Friday, keeping the air unstable with rain showers. When it moves off of the coast this weekend it will allow our weather to improve.
Now About The Rain
Flood Watch
Rain Timeline
The model I am about to show you is just one solution and is NOT perfect. However, I would use this as a gauge within 1 to 2 hours of when the main storm line should pass through. Please consider these notes before viewing the timeline:
Training: This describes when heavy precipitation cells continue to pass over the same area.
The movement of the heavy rain will be from south to north. The LINE of rain will slowly move to the east. This will allow for a few hours of very heavy rain.
8 AM to 12 PM- Heaviest rain will be western areas.
Mid-Day- Heaviest rain in central Maryland and the Big cities
Mid Afternoon To Evening – Heaviest rain on Delmarva.
Meso-Low: A circulation can develop within a long of heavy precipitation along a front. This is what I annotated on the simulation below.  If this forms:
Timing will be between 2 PM and 6PM somewhere along the Bay.
Track will be close to the Chesapeake Bay
The entire line of rain will slow down its forward movement, and allow any place along the path to increase totals.
Please note that the features may be off by an hour and within roughly 60 mile east or west of what is shown here. So we will have to monitor
Radar Simulation —> slider
Rainfall Potential 
Upper Level Pattern
Jet Stream Height Anomalies at 500mb.  This shows the core of the cold are at the center of the jet stream trough. This will keep the air unsettled with rain showers and cool air on Friday.  By the weekend, it will move off the coast and finally allow us to warm up.  The nicer day should be Sunday.
Also: Please make sure you sign up (above or  click here to sign up for email alerts…. ) for my newsletter. This way you will get an email to make sure you are notified of each post.
Please share your thoughts, best weather pics/video, or just keep in touch via social media
Water Spout OR Scud Cloud on videos and photos near Middle River Maryland
Other  Links:
When is the typical last freeze or frost?
Baltimore Weather At BWI May Not Be As Hot As Reported
Construction at the airport close to the weather station may be added artificial heat. Click here or the image for the details.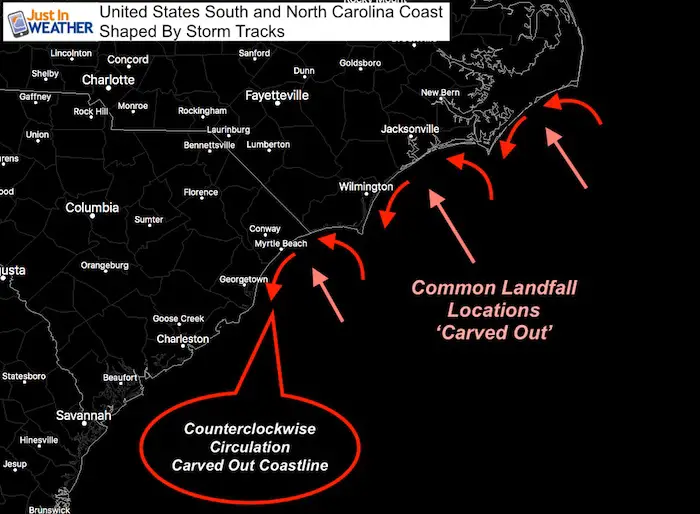 Maryland Trek Cycle Jerseys From Hill Killer
All proceeds will go to the Maryland Trek 6 total and Just In Power Kids programs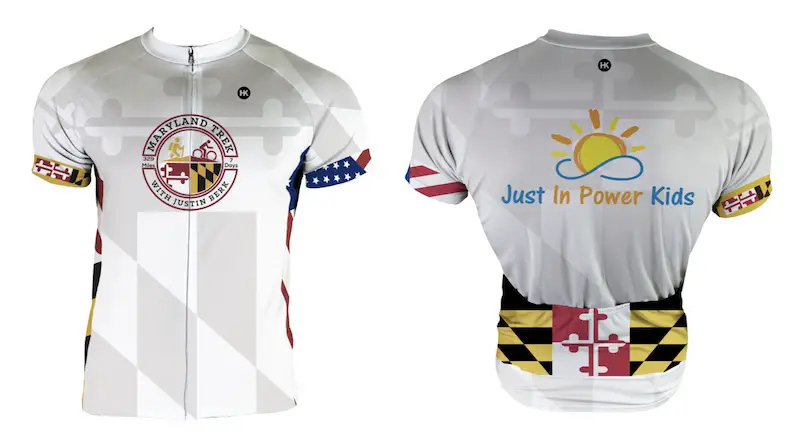 Thank you to our Title Sponsor for Maryland Trek 6
Shining on with Smyth and their contribution, our team has raised over $100,000 for Just In Power Kids to provide free programs for kids in and post cancer treatment.

Just In Power Kids:
Proceeds go to our programs Providing FREE holistic care for kids in cancer treatment and up to 5 years post treatment and caregivers.
Shine On
Proceeds from all sales go to Just In Power Kids. Click the image to shop and show your support.