The National Weather Service completed their surveys and confirmed two separate tornadoes in Maryland during our severe weather event on Monday April 13 2020. This included Carroll County and Caroline County. The region was under a Tornado Watch at the time and multiple warnings were issued throughout the day. This was the largest severe outbreak since the tornado outbreak on February 7th when 5 twisters hit the state. See that report below.
These were under the jurisdiction of two separate NWS offices. Here are the complete NWS reports:
Tornado Carroll County: Frizzellburg
...EF1 TORNADO CONFIRMED NEAR FRIZZELLBURG IN CARROLL COUNTY MARYLAND...

LOCATION: NEAR FRIZZELLBURG IN CARROLL COUNTY, MARYLAND
DATE: MONDAY, APRIL 13TH, 2020
ESTIMATED TIME: 1:47 PM TO 1:48 PM EDT
MAXIMUM EF-SCALE RATING: EF1
ESTIMATED MAXIMUM WIND SPEED: 90 MPH
MAXIMUM PATH WIDTH: 75 YARDS
PATH LENGTH: 0.4 MILES
BEGINNING LAT/LON: 39.6087 N / 77.0850 W
ENDING LAT/LON: 39.6103 N / 77.0782 W
* FATALITIES: 0
* INJURIES: 0

...SUMMARY...
A BRIEF EF1 TORNADO TOUCHED DOWN IN THE 2000 BLOCK OF LEEWARD
DRIVE BETWEEN WESTMINSTER AND TANEYTOWN IN RURAL CARROLL COUNTY, 
MARYLAND DURING THE EARLY AFTERNOON HOURS OF MONDAY, APRIL 13TH, 
2020.

A LINE OF SEVERE THUNDERSTORMS TRACKED ACROSS NORTHERN MARYLAND  
AND SOUTHERN PENNSYLVANIA ROUGHLY BETWEEN NOON AND 3:00 PM EDT. 
THE TORNADO DEVELOPED ON THE NORTH END OF A SMALL SURGE IN THE 
LINE OVER NORTHWESTERN CARROLL COUNTY. DIRECTLY UNDER THIS RADAR 
SIGNATURE WAS A PATH OF CONCENTRATED AND CONVERGENT TREE DAMAGE 
SPANNING NO WIDER THAN 75 YARDS AND LESS THAN HALF A MILE IN 
LENGTH. A RESIDENT IN THE PATH OF THE TORNADO WITNESSED A FUNNEL 
CLOUD APPROACHING IMMEDIATELY BEFORE THE DAMAGE OCCURRED.

DAMAGE WAS FIRST EVIDENT ON THE GROUND ON THE PROPERTY OF A RESIDENCE
ON THE WEST SIDE OF LEEWARD DRIVE (ABOUT A QUARTER TO HALF MILE 
SOUTH OF MD-832 OLD TANEYTOWN ROAD). MANY LARGE AND HEALTHY 
SOFTWOOD (PINE) TREES WERE SNAPPED, AND SEVERAL SMALL TREES WERE 
PUSHED OVER. THE TREES FELL TOWARDS EACH OTHER IN A CONVERGENT 
MANNER INDICATING A ROTATING VORTEX IN CONTACT WITH THE GROUND. A 
HOUSE ON THE PROPERTY SUSTAINED SUBSTANTIAL DAMAGE, PARTICULARLY 
TO THE GARAGE -- BOTH BAY DOORS WERE PUSHED INWARDS AND THE GARAGE
ITSELF WAS SHIFTED SLIGHTLY FROM THE FOUNDATION. MULTIPLE 
SHINGLES AND PIECES OF THE ROOF WERE BLOWN OFF OF THE HOME. A 
LARGE RECREATIONAL VEHICLE AT THE RESIDENCE WAS PUSHED OVER AND 
APPEARS TO HAVE BEEN LOFTED BRIEFLY (FOR A FEW FEET) GIVEN THE 
FACT IT WAS SIDEWAYS AND FACING THE OPPOSITE DIRECTION FROM ITS 
INITIAL POSITION.

THE TORNADO CROSSED LEEWARD DRIVE, TOPPLING SEVERAL MORE TREES AND
CAUSING SHINGLE AND SIDING DAMAGE AT A SECOND RESIDENCE. NO FURTHER
DAMAGE WAS EVIDENT BY THE TIME THE PATH REACHED MD-832 OLD TANEYTOWN
ROAD.

THE DAMAGE TO THE HOMES (SHINGLE AND SIDING REMOVAL, GARAGE
DISPLACEMENT) AND TREES (HEALTHY SOFTWOOD TREES SNAPPED) AS WELL 
AS THE DISPLACEMENT OF THE LARGE RECREATIONAL VEHICLE, COUPLED 
WITH THE MAGNITUDE OF VELOCITY AND HEIGHT OF DEBRIS SIGNATURES ON 
RADAR ARE CONSISTENT WITH A TORNADO RATED EF1 WITH PEAK WINDS OF 
ABOUT 90 MPH.

THE NATIONAL WEATHER SERVICE THANKS CARROLL COUNTY'S OFFICE OF 
EMERGENCY MANAGEMENT AND AREA RESIDENTS FOR THEIR REPORTS AND 
ASSISTANCE IN CONFIRMING THIS TORNADO.
Tornado Caroline County: Henderson
START LOCATION...BALTIMORE CORNER IN CAROLINE COUNTY MD
END LOCATION...HENDERSON IN CAROLINE COUNTY MD

DATE...APR 13 2020
ESTIMATED TIME...327 PM EDT
MAXIMUM EF-SCALE RATING...EF-0
ESTIMATED MAXIMUM WIND SPEED...80 MPH
MAXIMUM PATH WIDTH...30 YARDS
PATH LENGTH...4.9 MILES
BEGINNING LAT/LON...39.0642/-75.8548
ENDING LAT/LON...39.0649/-75.7644
* FATALITIES...NONE
* INJURIES...NONE

...SUMMARY...
A WEAK EF-0 TORNADO TOUCHED DOWN JUST NORTH OF BALTIMORE CORNER IN 
CAROLINE COUNTY MD AT APPROXIMATELY 327 PM ON APRIL 13, THEN MOVED
IN AN EAST TO NORTHEAST DIRECTION FOR ABOUT 4.9 MILES BEFORE LIFTING 
JUST SOUTH OF HENDERSON MD. NO INJURIES WERE REPORTED, BUT NUMEROUS 
TREES ALONG OR NEAR THE PATH WERE EITHER SNAPPED OR UPROOTED IN A 
SPORADIC PATTERN. THE MAXIMUM WIND GUSTS WERE ESTIMATED TO BE 80 MPH
AT THE PEAK OF THE STORM.

THE NATIONAL WEATHER SERVICE WOULD LIKE TO THANK THE CAROLINE COUNTY 
DEPARTMENT OF EMERGENCY SERVICES FOR THEIR ASSISTANCE IN THIS MATTER.

Also See:
Tornado Watch Issued Monday April 13






5 Tornados Hit Maryland On February 7 2020




Water Spout OR Scud Cloud on videos and photos near Middle River Maryland
Weather Updates Delivered To Your Email Inbox
Please make sure you sign up (above or  click here to sign up for email alerts…. ) for my newsletter. This way you will get an email to make sure you are notified of each post.
Please share your thoughts, best weather pics/video, or just keep in touch via social media
Baltimore Weather At BWI May Not Be As Hot As Reported
Construction at the airport close to the weather station may be added artificial heat. Click here or the image for the details.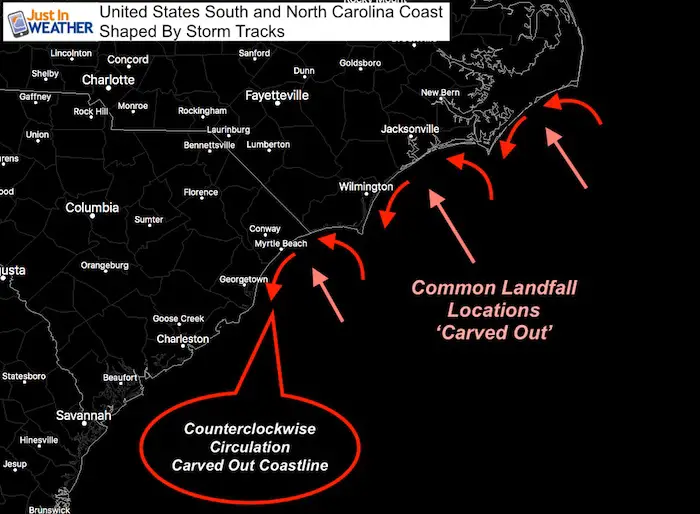 Maryland Trek Cycle Jerseys From Hill Killer
All proceeds will go to the Maryland Trek 6 total and Just In Power Kids programs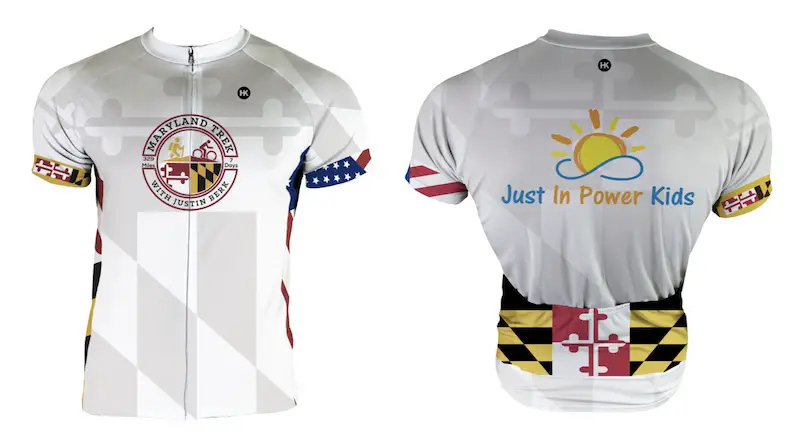 Thank you to our Title Sponsor for Maryland Trek 6
Shining on with Smyth and their contribution, our team has raised over $95,000 for Just In Power Kids to provide free programs for kids in and post cancer treatment.

Just In Power Kids:
Proceeds go to our programs Providing FREE holistic care for kids in cancer treatment and up to 5 years post treatment and caregivers.
Shine On
Proceeds from all sales go to Just In Power Kids. Click the image to shop and show your support.