Tuesday April 14 2020
Wait! What?  Snow Forecast?  Yes, that is what I wrote. Is Quarantine the reason for Faith in the April Flakes?  There is real possibility that snow and sleet fall across our region overnight and into Wednesday morning. The good news is that it will be tonight, very few people have a reason to drive, and you might be able to stay up late to see if this really happens.
Getting stickage will be less likely, and only roads in the mountains may have coverage tonight.
Getting snow in April is more common than you might think, regardless of the 70 degree temps we've had recently.  Just about any kind of weather can happen here this time of year, and the weather record prove it.  Look at Baltimore climate data from the early 1940s. In fact 1 year apart there was a spread from record snow to record heat!
April 14, 1940: Record Snow 0.3″ 
April 14, 1941: Record High: 91ºF
Snow Falling This Afternoon
At 4 PM, Doppler Radar showed snow falling in Western Maryland at Deep Creek Lake. This is just beginning. The moderate precipitation is on the way this evening.
Snow Cam
This webcam is positioned at the very popular Lakeside Creamery and Copper Kettle Popcorn Factory.
Views of Deep Creek Lake From Railey Realty has shown snow burst this afternoon. Moderate snow will fall there this evening.
Snow Forecast Maps
The first model to really jump on snow and accumulation has been the GFS. I will show the ECMWF and HRRR Models below. But first I need to give some more explanation for what you are seeing.
Often I will show an image like this that can simply be described as a future radar. But this produce includes a 3 hour summary up to the hour of 11 PM.  The blue lines indicate a measure of thickness in the atmosphere that we use to see how cold the air is aloft.
I've circled 540 in purple. This is a measure of the distance of 1000 mb and 500 mb, like a slice of the column of air aloft up to around 18,000 Ft.
Cold Air Measures Lower Height
The thing is, the height and thickness between those pressure levels changes based on how warm or cold the air is. A colder air column will be compressed and the 500 mb pressure level will be at a lower altitude. (This is why colder air is more dense).
Thickness
The colder column thickness will also take up less space than a warmer column of air between the same pressure levels.
540 DM Thickness + Freezing
The number on the map above is measured in decameters.  We would use meters, but this way the last zero is chopped off.
A measure of 540 is the general basis for the thickness required for clouds to produce frozen precipitation.  There can get more complex when smaller layers are measured in between. But this is a rule of thumb for when snow or sleet are possible.
The models may miss out on this based on warmth from the ground and a weigh of climatology in the model to suggest the chances for wintry precipitation is low.
European ECMWF Model
—> slider
Here we can see how the model identifies the snow vs. rain. But when we consider the 540 thickness as highlighted, then we expand the area where wet snow and sleet are possible.
There may be some sleet mixed in as the band crosses the Bay to the E. Shore around sunrise.
HRRR Model
The suggestion of heavy rain (in yellow) may be the signature on Doppler Radar, but that can be a false reading from larger solid sleet pellets or flakes.
Here we see an actual simulation time stamp, not the 3 hour summary.  The snow band locks in on Mt. Air to Westminster up to York, PA. But I expect a wintry mix and or sleet may be banging on the roof tops and windows across a larger area of the Baltimore and Washington suburbs.
How Much Snow?
Getting snow to fall is a lot easier than getting it to stick in April around here. So if you don't watch it in act, you might miss it.  However, the higher elevations inland could get a coating.  Remember, there were some even in Harford County that got snow last week.
Compare the GFS and European Model Forecasts:  The chance for a coating on grass and trees may reach western Howard, Carroll, and northern Baltimore Counties in Maryland. Plus southern PA.
Western Maryland may win with a few inches of snow to as much as 6″ depending on which model wins.
Stickage Battling Temps
By daybreak Wednesday, much of our region will be in the 30s, but above freezing. The freezing line is likely to be close to I-81 and westward.  This does not promise stickage there. We will see more snow laying and staying on elevations above 1,500 Ft.
Frost And Freeze Mornings
Colder air settles in for a few days. Expect to see advisories issued for Thursday and Friday mornings (places away from the water).
Faith in the April Flakes.
Weather Updates Delivered To Your Email Inbox
Please make sure you sign up (above or  click here to sign up for email alerts…. ) for my newsletter. This way you will get an email to make sure you are notified of each post.
Today's full  weather forecast on the way
Please share your thoughts, best weather pics/video, or just keep in touch via social media
Water Spout OR Scud Cloud on videos and photos near Middle River Maryland
Other  Links:
When is the typical last freeze or frost?
Baltimore Weather At BWI May Not Be As Hot As Reported
Construction at the airport close to the weather station may be added artificial heat. Click here or the image for the details.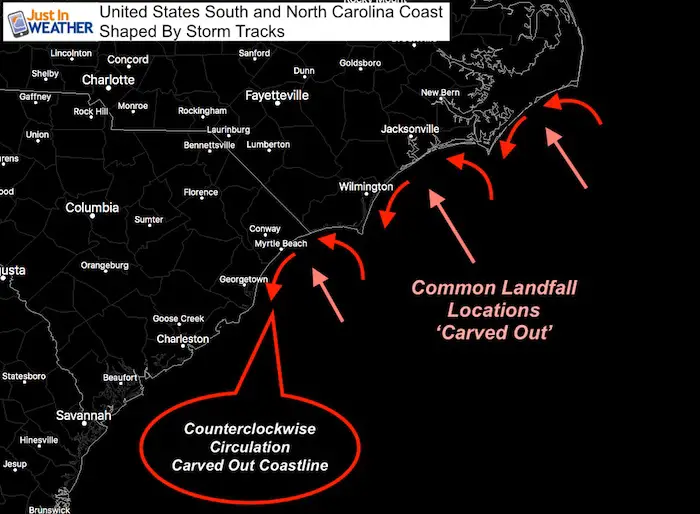 Maryland Trek Cycle Jerseys From Hill Killer
All proceeds will go to the Maryland Trek 6 total and Just In Power Kids programs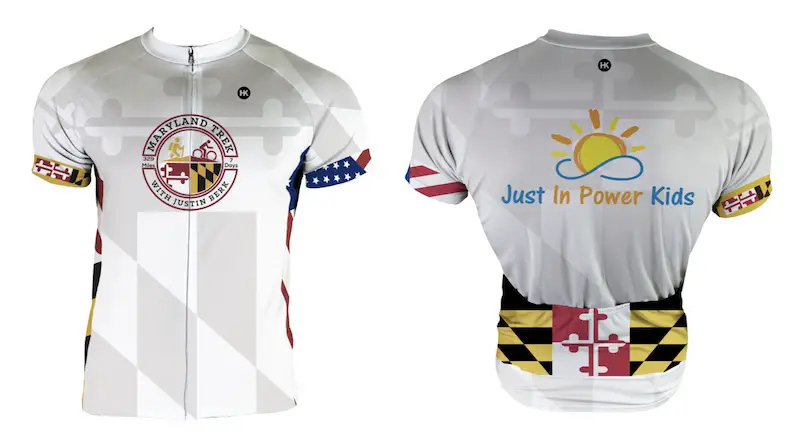 Thank you to our Title Sponsor for Maryland Trek 6
Shining on with Smyth and their contribution, our team has raised over $95,000 for Just In Power Kids to provide free programs for kids in and post cancer treatment.

Just In Power Kids:
Proceeds go to our programs Providing FREE holistic care for kids in cancer treatment and up to 5 years post treatment and caregivers.
Shine On
Proceeds from all sales go to Just In Power Kids. Click the image to shop and show your support.